Real Wedding - Leann & Matt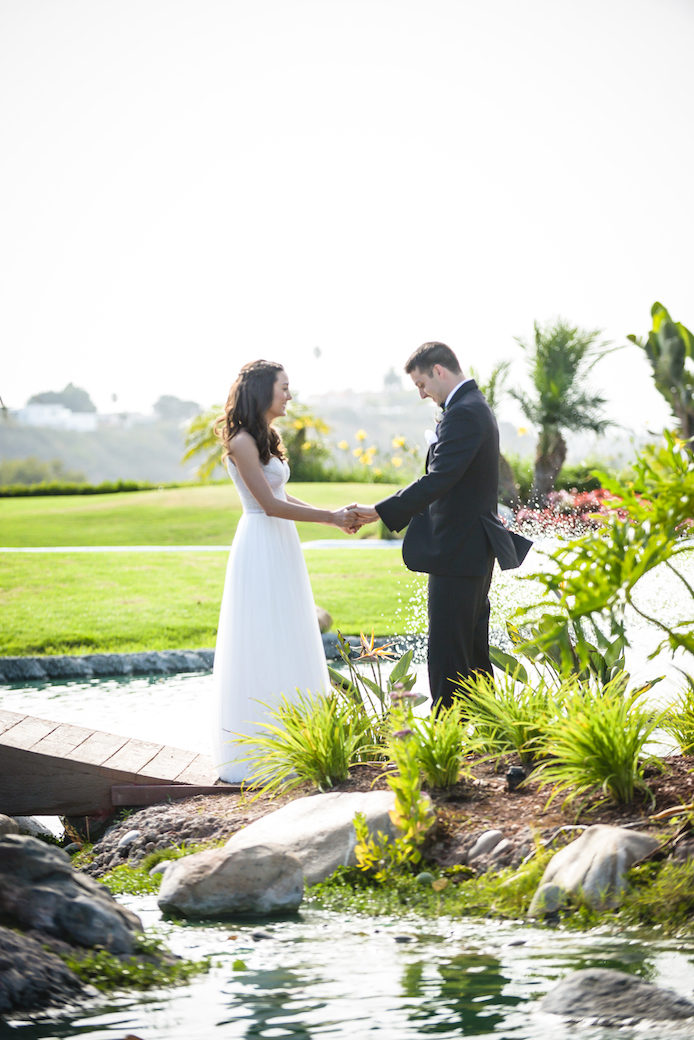 How did you meet?
We met at work! Originally, we started off in different offices, but once Matt moved to the Bay Area office we quickly became friends. It soon became clear that we didn't want to be apart from each other and the rest is history! We are the best of friends and fall in love more and more each day.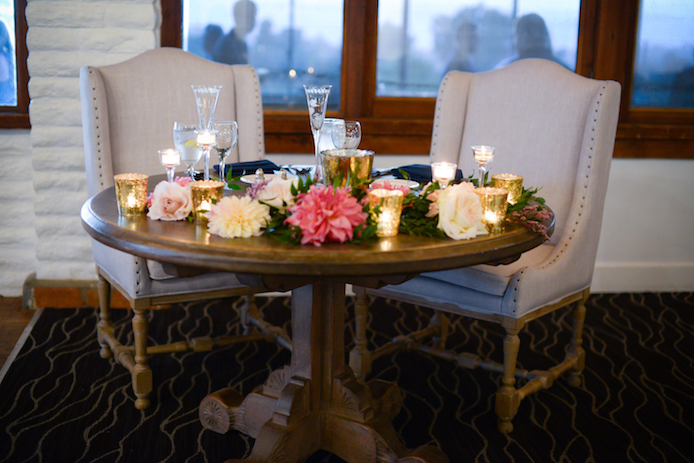 Tell us about the proposal.
It was a cold and rainy day in December. We were on a short weekend vacation to Big Sur to celebrate "Birth-mas". "Birth-mas" is our combined birthday and Christmas celebration. We had been to Big Sur several years before on our first Birthmas trip. We loved the hikes, the ocean, and the trees. The first morning in Big Sur, it was pouring rain. I suggested we stay in the cozy cabin for the day, but Matt had something planned. So, he coaxed me out into the rain to go on a hike. We hiked over logs, streams, and rocks and made it to the trail's end.  Then, following a short climb over boulders, we reached the base of a waterfall!  It was there, on a rain-soaked, dreary, wonderful day, that Matt proposed to me.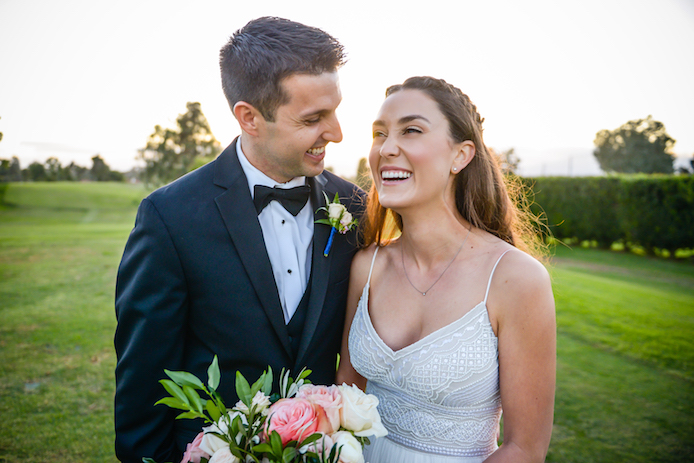 What was the overall theme and/or concept for your big day? Are there any personal touches that you felt were unique?
I had a lot of help from my mom and sister. The color theme was navy (bridesmaid, best man outfits, and napkins on tables) and blush pink (flowers, bouquets, and boutonnieres). One personal touch was that the champagne glasses we used in our wedding were the same glasses my parents used in their wedding.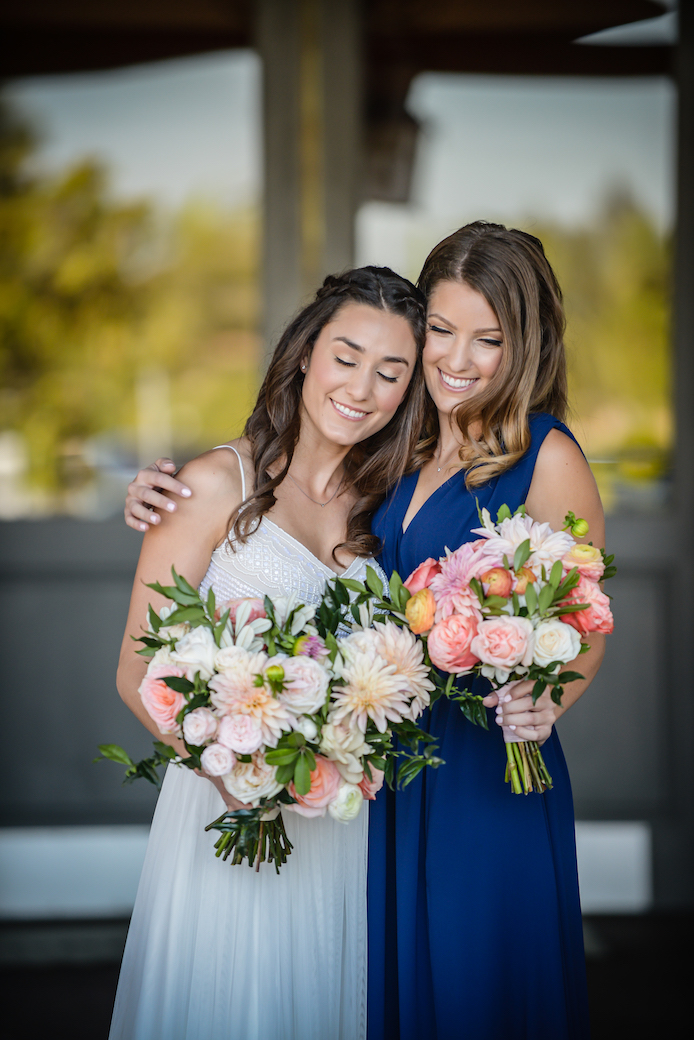 What was your favorite moment of the day?
Leann: At the end of the night the DJ played one of my favorite songs: Adele's cover of "Make You Feel My Love". Our friends joined hands circling around us as Matt and I slow danced. You could really feel the love in the room and it was just a really sweet moment.
Matt: My favorite moment was seeing Leann walking down the aisle with her parents. She looked so beautiful that the gravity and joy of the moment really hit me.  I was choked up through the first part of our ceremony and had to use my pocket square.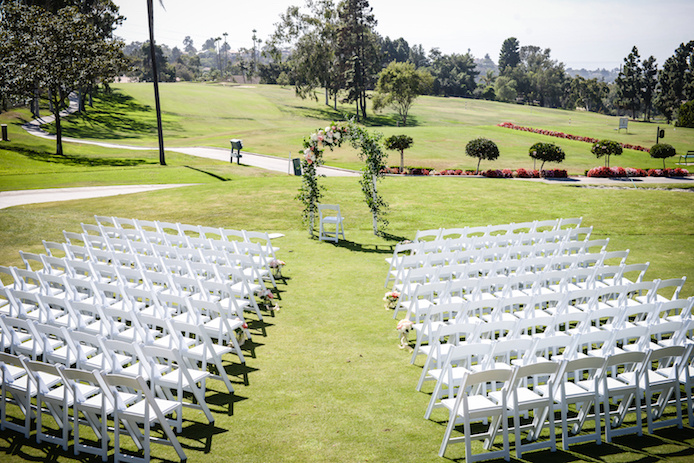 Vendor Love
Venue: Lomas Santa Fe Country Club
Music: The Groove (Andy)
Hair: Zina Isteepho (zinaousa@gmail.com)
Make up: Zina Isteepho (zinaousa@gmail.com)
Suit Rentals: Men's Wearhouse
Bridesmaid Dresses: Lulu's
Invitations: Vistaprint
Wedding Dress: BHLDN
Photography: Half Full Photography
Rentals: To Be Designed
Floral: Evermore
Bakery: Sweet Cheeks Baking Co
Photo Booth: Starlight Photo Booth
Event Date:
Saturday, September 30, 2017