Why Country Clubs Are The Best Place to Host a Wedding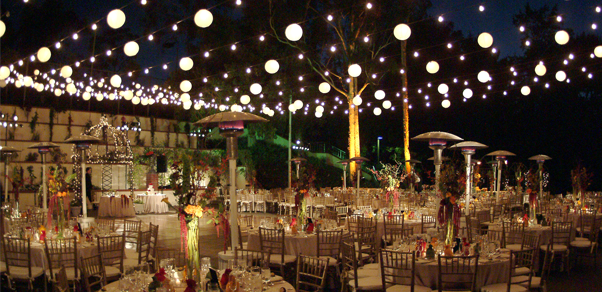 Have you considered hosting your wedding at a country club? Country clubs are perfect for weddings as they offer a range of convenient wedding amenities and they're ideal for both receptions and ceremonies. Here are a few country club wedding ideas you should keep in mind if you're planning on hosting your wedding at a country club.
Amenities
You can host a wide array of events at a country club (including weddings, of course), and because of that, most country clubs feature a diverse range of amenities to accommodate the needs of their guests. From event furniture to event planning staff, country clubs have everything you need to host your wedding. You can work with the club's event planning staff to lay out every part of the wedding, from the ceremony to the reception. Furthermore, many country clubs also feature hotel rooms so your guests can stay on site or nearby, which helps to make things a bit more convenient.
Reception and Ceremony
Did you know that you could host both your ceremony and reception at a country club? Because country clubs are often used for weddings, most clubs feature customizable venue spaces that can accommodate both ceremonies and receptions—they typically have certain spaces (both indoors and outside) that are quaint and quiet, ideal for a ceremony; and they usually have spaces designed for large, festive get-togethers—like a receptions. So instead of having to move your wedding guests from one space to the other for your ceremony and reception, you can keep everything in one place!
Convenience
Hosting your wedding at a country club is convenient. Country clubs are designed for busy events, so they're great locations for weddings of any size. They typically feature a collection of amenities (making it easy to plan your wedding) and they also usually have rooms available for your guests to stay in both before and after the wedding. Oftentimes, country clubs are located near busy thoroughfares or major cities and towns, making them easy to get to. If you're looking for a convenient spot to host your wedding, browse through the diverse collection of country club venues from around the country on CountryClubReceptions.com. You're bound to find a club that's near your home, and all of the featured country clubs featured are definitely top-notch! With Country Club Receptions, you'll easily find the country club venue that perfectly fits your wedding needs.