Wedding Invitation & Stationary 101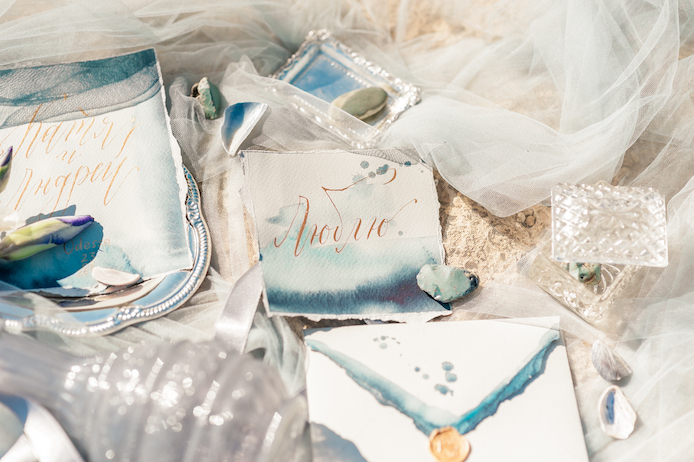 Create a Pinterest board with different ideas from current trends

Visit the Los Verdes Pinterest for some Invitation Inspiration!

Decide what theme, color scheme, etc. you are going with for your wedding vision

Narrow down your Pinterest ideas that match your wedding vision to bring to your consultation
Consultation
Consultation: 7-12 months before the wedding
Come prepared with ideas, color scheme, wording, etc.
Are you going with formal language?

Are you sending Save the Dates?

What are some words you could use to describe the overall vibe of your wedding? (Ex. rustic, romantic, glamorous)
Save the Date
Ordered: 7-12 months before
Mailed: 7-12 months before
While not a requirement, Save the Dates are a great way to tell your guests the general "where" and "when" even if you don't have all of the details locked down yet. This helps distant relatives to plan for travel and for working friends to plan for time off, as well.
Invitation Suite (invitation, RSVP card, details card)
Ordered: 5-7 months before
Mailed: 2 Months before local weddings / 3-4 months before destination weddings
Make sure to have meal selections for plated meals on the RSVP cards!
Details cards can have directions, the wedding website, registry information, additional wedding events, etc.
If you're trying to be environmentally conscious, be mindful of paper space! You might be able to fit details on the back of the invitation and use a wedding website for RSVPs instead of including RSVP cards and details cards as separate paper goods.
Day of Details (escort cards, programs, menus, gift tags, signage, etc.)
Ordered: 2-4 months before, depending on level of detail
Order these when you feel you have a good understanding of your head count. You don't want to come up short or have an excess of wasted paper!
Thank You Cards
Ordered: Anytime
Mailed: Up to 3 months after wedding