Should You Have an Engagement Party?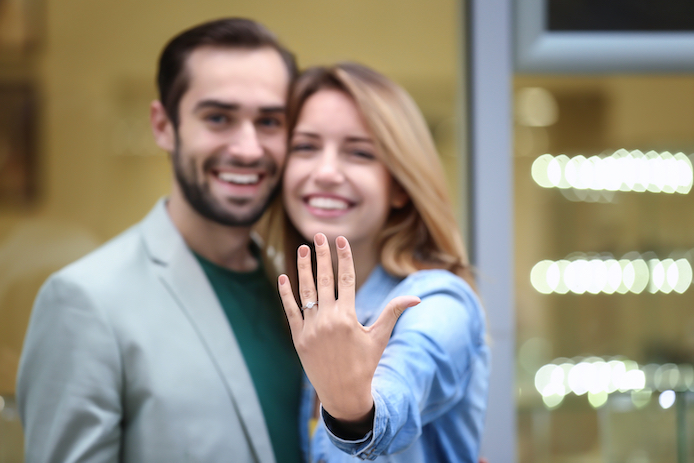 You've just been given the surprise of your life, and now you have a brand-new fiancé! Congratulations! After the ring, you'll start to tell all your family members and closest friends that you've just gotten engaged. Amidst all the commotion, congratulations, tears, laughter, and excited hollering, those closest to you might begin to ask if you're going to have an Engagement Party to celebrate this huge milestone. The question is, should you, or shouldn't you?
An Engagement Party isn't mandatory by any means, and you shouldn't overextend your budget. After all, you do have a wedding to plan, right? The best way to tackle the turn of events is to sit down with your fiancé, and may even both of your families, to establish a budget for the steps moving forward. If there's room in the budget to throw a little soiree, then it would be a great idea to have all your closest friends and family gather to celebrate the future bride and groom. You can also ask your closest family and friends to throw you the party, if that is an option.
Engagement parties comes in all shapes and sizes. Some are planned at restaurants for parties of 30 or less. Other parties can have guest counts in the hundreds! How you choose to celebrate this momentous occasion is completely up to you and your significant other. Though family members sometimes choose to host the event or financially contribute, it's best not to expect help from anyone, unless they offer. Make it your own, and make it special for the both of you, without stressing your budget too much.
On the other hand, there are many couples who opt out of the additional celebration and go on to have the wedding that they always dreamed of. There isn't always extra room in the budget for an Engagement Party, or sometimes, couples simply choose not to have one. There will be many chances to relive the Engagement with your friends and family, whether it's a night out on the town, or a simple dinner at home where you can recount the story of how it all happened, complete with all the details from start to finish.
In the end, what's most important is that you enjoy this time in your life as best you can. The process, when shared with closest friends, direct and distant family members, coworkers, and your fiancé, is one that will be remembered for a lifetime. Looking back, you'll see that everyone in your life was happy for you, regardless of how the time was spent and the celebratory events that took place. This moment is about you two. Share it together, celebrate together, and be open to one another's opinions and preferences. Marriage is about compromise, but it doesn't hurt to have a drink and celebrate every now and then!