Sample Wedding Timeline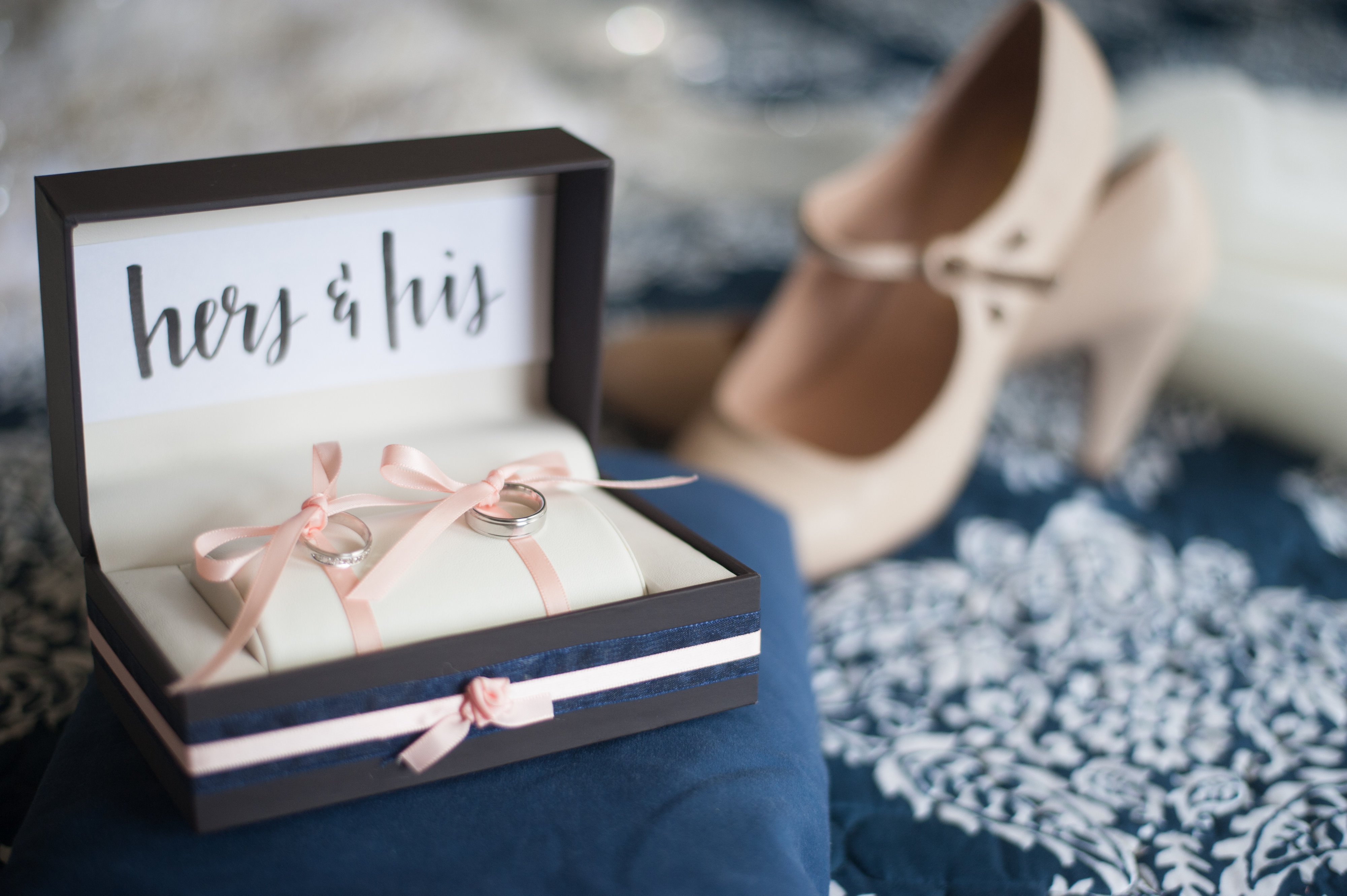 Are you planning your own wedding? Here's a timeline template to give you an idea of what the big day should look like to keep you and your wedding party prepared and organized. 
10am: Start Hair & Makeup - Getting Ready

2:30pm: Vendors Arrive for Setup at Venue
2:30pm: Photos Start with Photographer

2:30pm: Bride Arrives at Venue for Bridal Room

3:30pm: Groom Arrives at Venue

4pm: Guests begin to arrive for Ceremony
4:30-5pm: Ceremony

5-5:45pm: Cocktail Hour

5:45pm: Grand Entrance

5:50pm: First Dance
6pm: Dinner Service

6:30pm: Champagne gets poured

6:45pm: Speeches/Toasts

6:55pm: Mother/Son & Father/Daughter Dance
8pm: Cake Cutting

8:30pm: Bouquet Toss & Garter Toss

10:15pm: Sparkler Exit or Farewell (optional)

10:30pm: End of Wedding 

Start Hair & Makeup – Getting Ready
Check with your hair and makeup artist to see what time they suggest starting. This is going to depend on how many of your bridesmaids, mother of the bride, etc. will also be getting their hair and makeup done.
Vendors Arrive for Setup at Venue
Check with your venue. Each venue is different in when your vendors are allowed to come in and start setting up.
Photos Start with Photographer
There are a few things you want to consider when selecting the time your photographer will start. First is how long you have your photographer for. For example, if your photographer is only there for 8 hours, you don't want them starting so early that they will not be there at the end of your reception. Secondly, discuss with your photographer what photos you would like to have taken. Making a timeline with your photographer will help make sure all the photos you want are taken throughout the day.
Guests Begin to Arrive for Ceremony
We recommend putting on your invitations 30 minutes prior to the actual start of your ceremony to ensure that all guests are here for when you walk down the aisle. 
Ceremony
The length of the ceremony will depend on your officiant and the different traditions that will be taking place. Talk with your officiant about what will be speaking during the ceremony and the estimated time the ceremony will take. In current weddings, we notice ceremonies lasting from 20-30 minutes on average.
Cocktail Hour 
After the ceremony, your guests will move into Cocktail Hour. The bridal party and immediate family usually take photos during this time.
Grand Entrance
Your DJ will line the bridal party up and announce them into the reception area. The grand entrance is a fun way to introduce your bridal party to your guests and it's also a good transition into your first dance. 
First Dance
Your first dance is a great way to kick off your wedding reception! Choosing your wedding song is always fun and can be anything from you and your fiancée's song to a song that reminds you of your relationship, etc.
Dinner Service
Dinner service length will depend on whether you are doing a buffet or plated meal. If you are doing a buffet, make sure you discuss with your DJ how he will be releasing the tables to go up to the buffet line. You don't want all your guests going up at once to ensure the line isn't too long. If you are doing a plated meal, your meals will be plated directly to your guests. Talk to your DJ about the type of music you'd like played during dinnertime. We suggest keeping low background music playing during dinner so your guests can still talk!
Champagne Gets Poured
If you are having champagne poured for speeches, ask them to start pouring 5-10 minutes before you start having the toasts to ensure everyone has a full glass!
Speeches / Toasts
Discuss with your fiancé who will be giving the speeches. Something to also consider is for you and your fiancé to say thank you to all of your guests for attending your wedding. Let your DJ know who will be doing speeches, and if you want to allow last minute people to come up and say speeches during this time. 
Mother / Son & Father / Daughter Dance
An optional tradition that many couples choose to do, but not a necessary one 
Cake Cutting
The couple cuts the cake together and serves each other the first bite. The venue staff will then cut and serve the rest of the cake to your guests.
Bouquet Toss & Garter Toss
The bride will toss her bouquet to the single ladies. Legend claims that the person who catches it will be the next to get married. Ask your florist for a "toss bouquet" so that you don't need to toss your actual bridal bouquet. After the bouquet toss, the groom will remove the garter from the bride and toss it to the single gentlemen. The same tradition goes for whoever catches the garter, is thought to be next to be married.
Sparkles Exit or Farewell
Check with your venue to see if they allow sparklers. There are a ton of great options to do as an exit! A sparkler exit is definitely a popular way to go out. All your guests line up and light the sparklers while you walk down the line, which makes for great photos!