Repurpose Your Wedding Dress!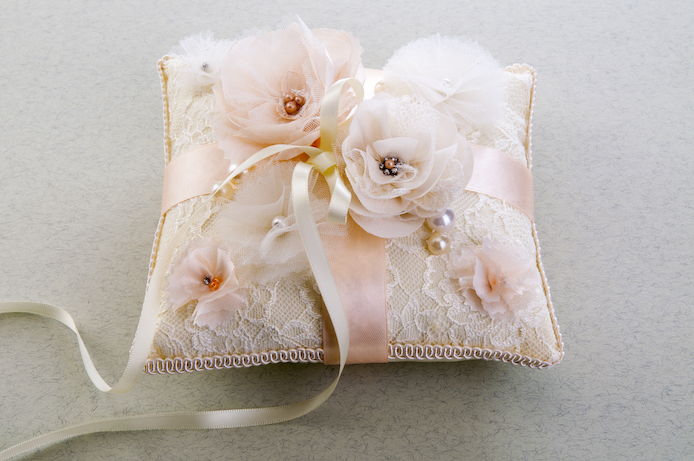 What to do with your gown after the Wedding
By Deb Colantano, Event Sales Director at Beaver Brook Country Club
As I sit here writing this article, my wedding gown from 19 years ago is hanging in my basement in the garment bag. Had I planned ahead, I may have been able to give the dress that I wore on one of the most special days of my life a purpose. In case you are a planner, here are some suggestions as to what to do with that dress. 
1) Get Creative!
If you are able to sew or have a crafty person in your family, turn your gown into a quilt, beautiful pillow or even a hand clutch to be used on your anniversaries in years to come. 
2) Sell it!
Was your gown one of those things you went way over budget with? Here's a way to recoup some of the cost.  Below is a list of reputable sites you can use to sell a used wedding dress:
3) Wedding Lockets
I still may do this! The most difficult part of this idea is actually taking the scissors to your wedding dress. Once that's done however, find a sight on Etsy or do it yourself and turn that little piece of dress into a beautiful locket that can be worn forever. 
4) Evening Wear
Start the evening off in a beautiful cocktail dress and then end the evening in lingerie - both created from your wedding gown!
5) Create a Family Heirloom
I have a Mother-in-Law than I love very much but we don't always see eye to eye. One thing, however, that I adore her for, is her decision to make a Christening gown out of her Wedding Dress. It has been worn by both of her sons and her three grandchildren. It is beautiful and is something we will treasure for many years to come. 
6) Donate It!
What a beautiful way to celebrate the blessings of your new marriage by blessing someone else with the gift of your gown. There are some wonderful organizations out there that will use your dress to help those in need. Here are a few:
Brides Across America – Helping Military Families and First Responders
Brides for a Cause  - Through Wish upon a Wedding, this organization grants weddings and vow renewals for couples facing serious Illness or a life-altering circumstance
Adorned in Grace – Raising awareness and funds for the prevention of human trafficking and support for survivors.