Real Wedding - Van & Justin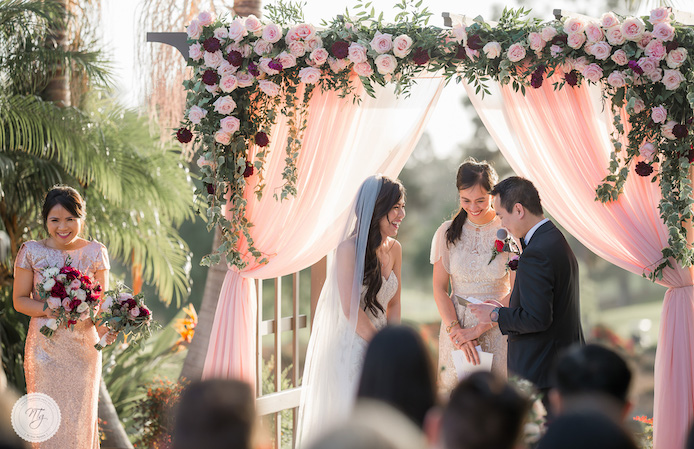 When/Where did the bride & groom meet?
Justin and Van met at Case Western Reserve University in Cleveland, Ohio in 2014. Van was a 3rd year dental student and Justin started his first year as an oral maxillofacial surgery resident.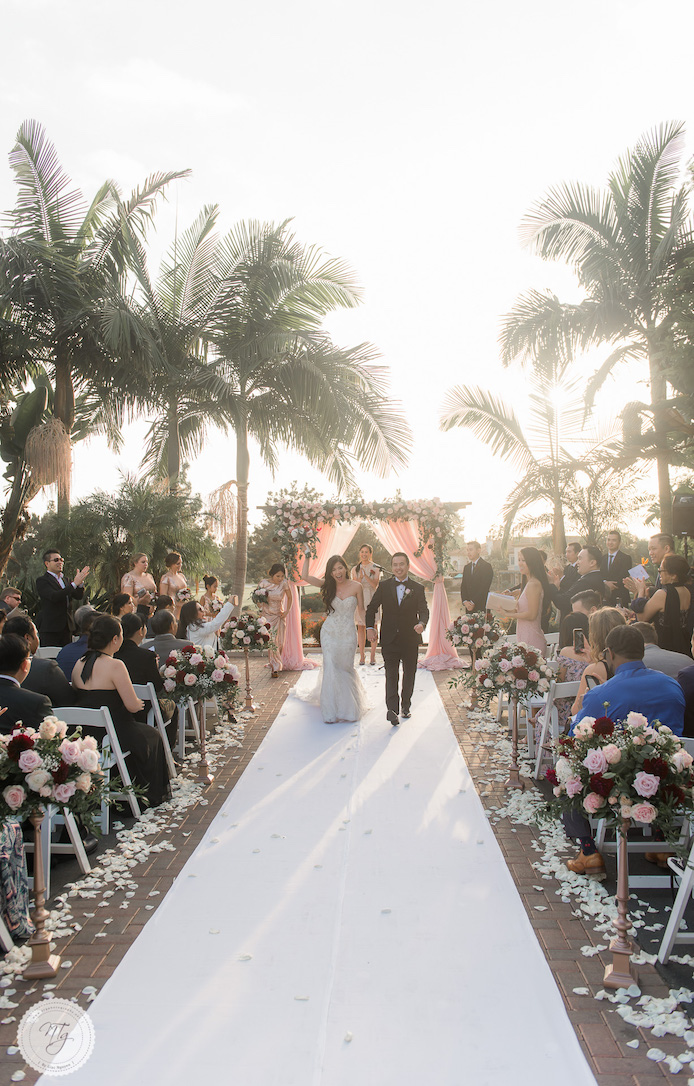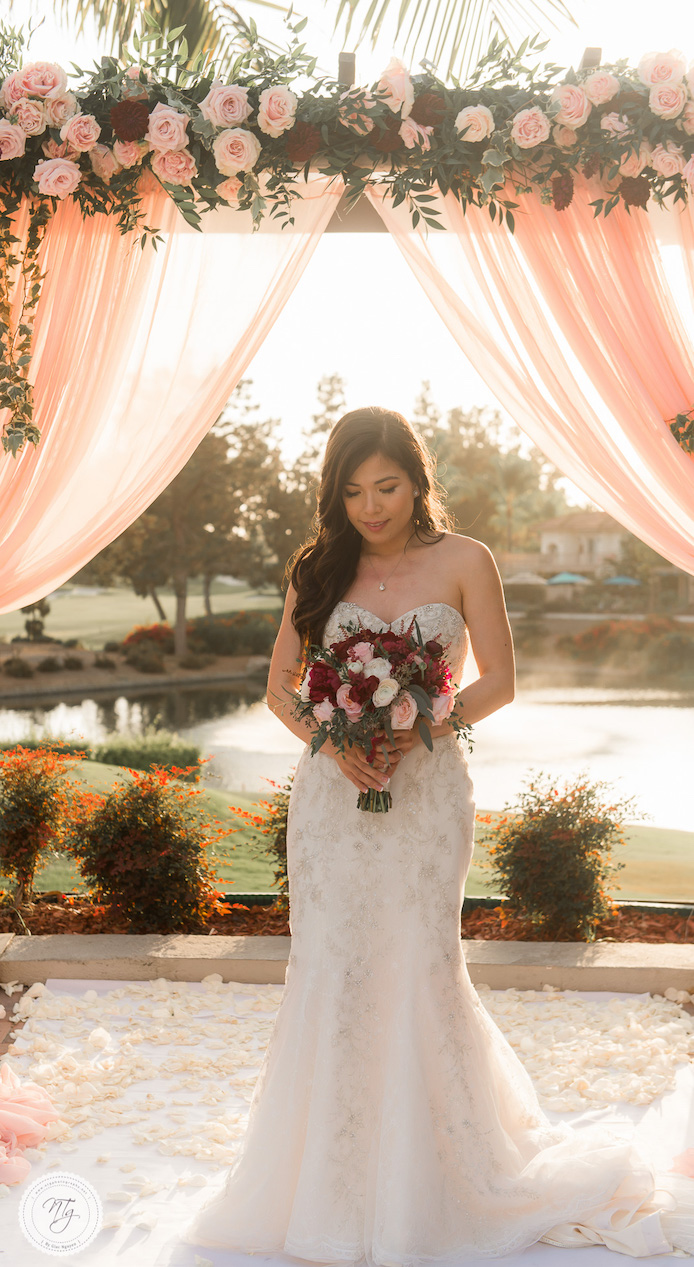 Tell us about the proposal!
(After 2.5 years of dating) Justin and Van are both residents, so planning a vacation that aligns is not easy to say the least. Several months before, they both got approved for a week in April. Justin suggested to do an east coast road trip and that he would take charge planning it. Little did Van know; Justin had his own agenda! As the vacation date approaches, Van asked Justin for the trip itineraries and Justin would say, "I'll tell you before we leave… I'm still finalizing" The evening before the trip, Justin gave 2 options: road trip or Hawaii. Van was kind enough to go with the latter! As soon as they arrived to the Big Island on Sunday evening, Justin insisted they must go to the beach tomorrow evening and Van's only request was to see the sunrise during their stay. After swimming with the turtles and sunbathing, both did not make it to the beach that Monday evening. At 2:50AM early Tuesday morning, Justin woke Van up to go catch the sunrise and it was that particular sunrise at Pololu Valley Beach, the two will cherish for the rest of their lives.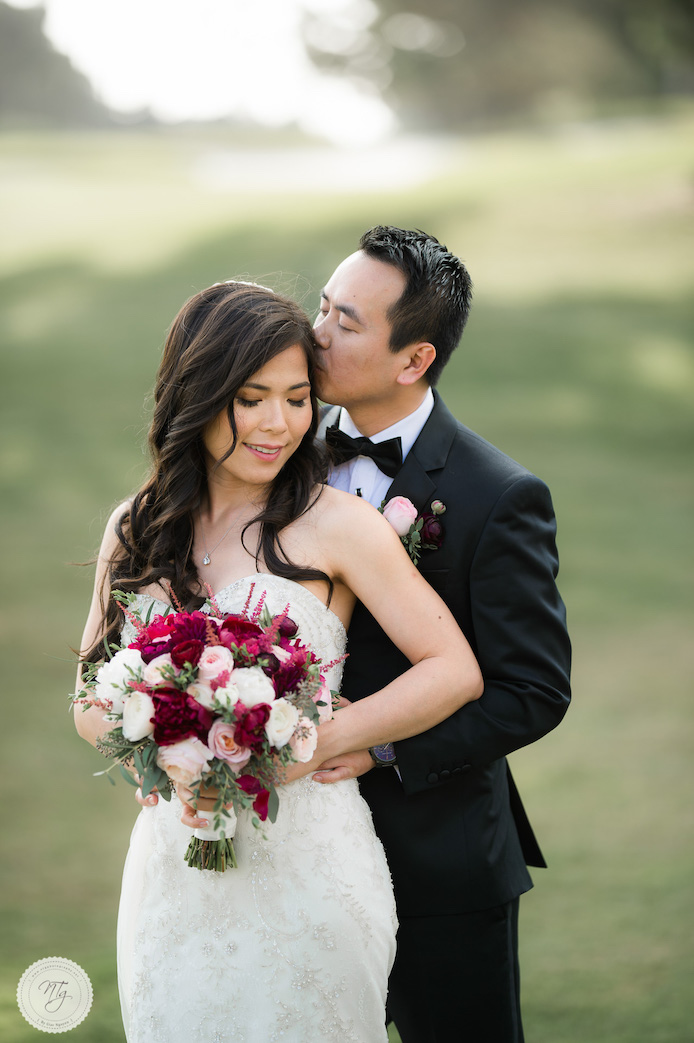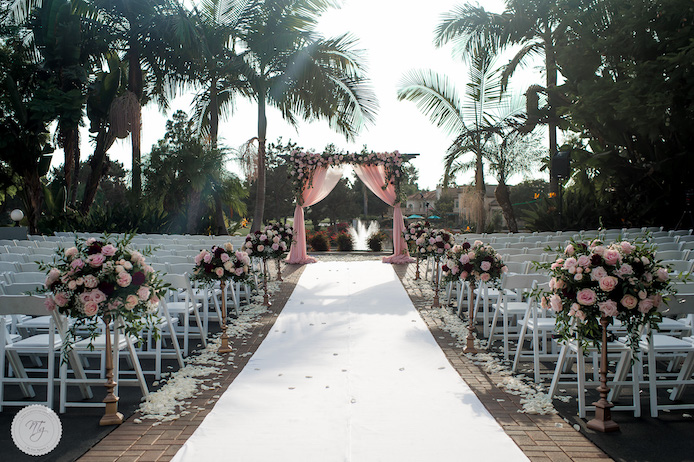 What was the deciding factor to have your wedding at Tustin Ranch?
Growing up in Southern California, Van knew that's the place where she will get married. Van loves the outdoor feel, evening sunset and cool breeze. During the venue searching process Van fell in love with the entrance of Tustin Ranch, the evening sunset for the outdoor ceremony and the cocktail hour location for our guests.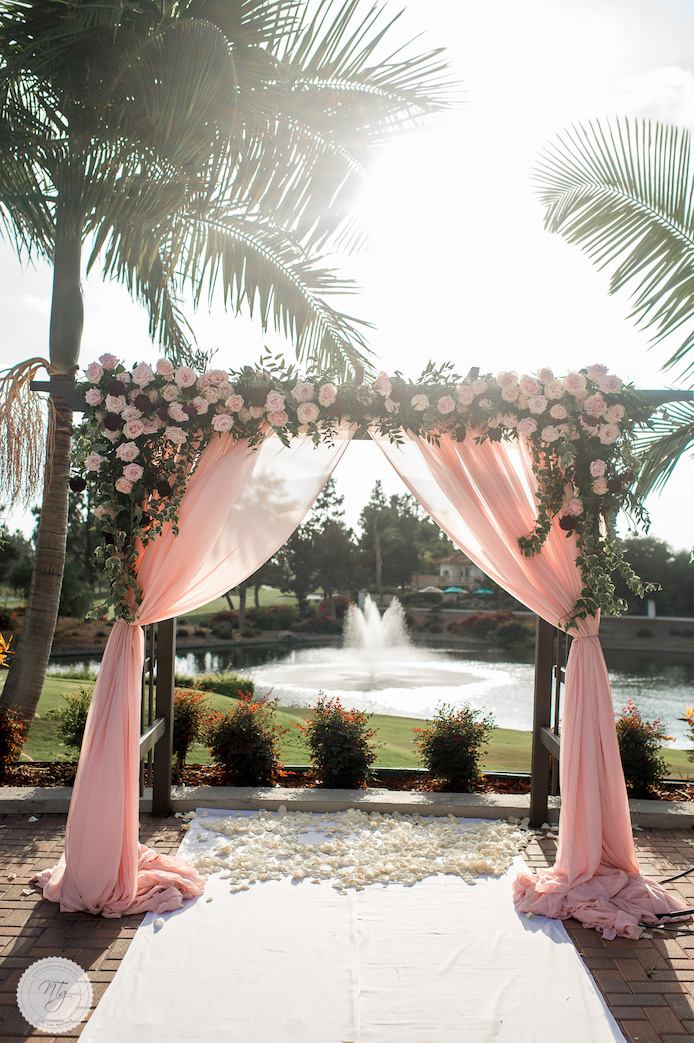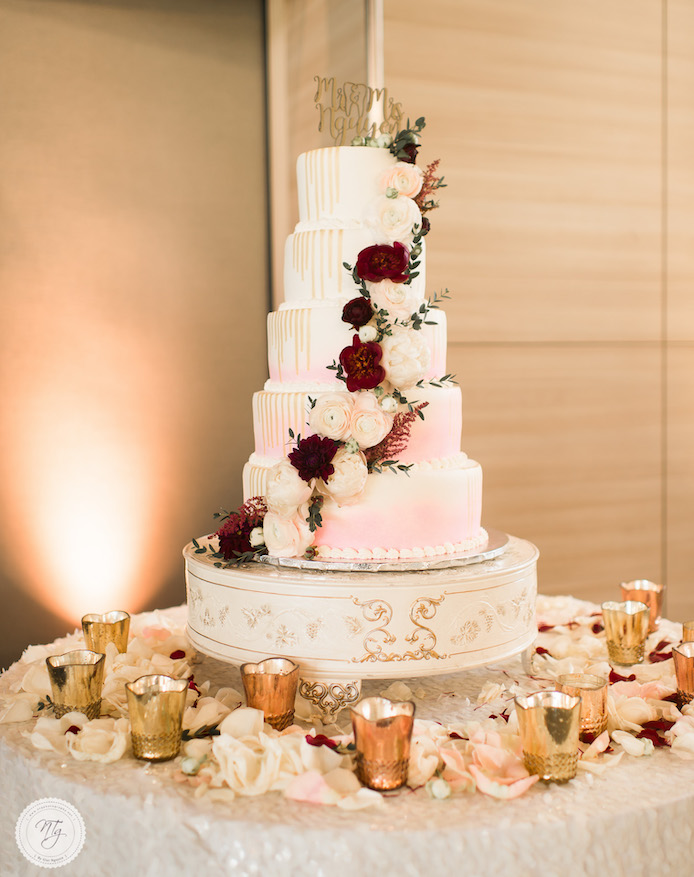 What are some the challenges that you faced planning your wedding?
Planning a wedding from out of state (without a wedding planner) could be a bit challenging. However, Van was very lucky to have mom and sister (who live in OC) to help with the process. The coordinator at TRGC was extremely helpful with the email/phone correspondence as well.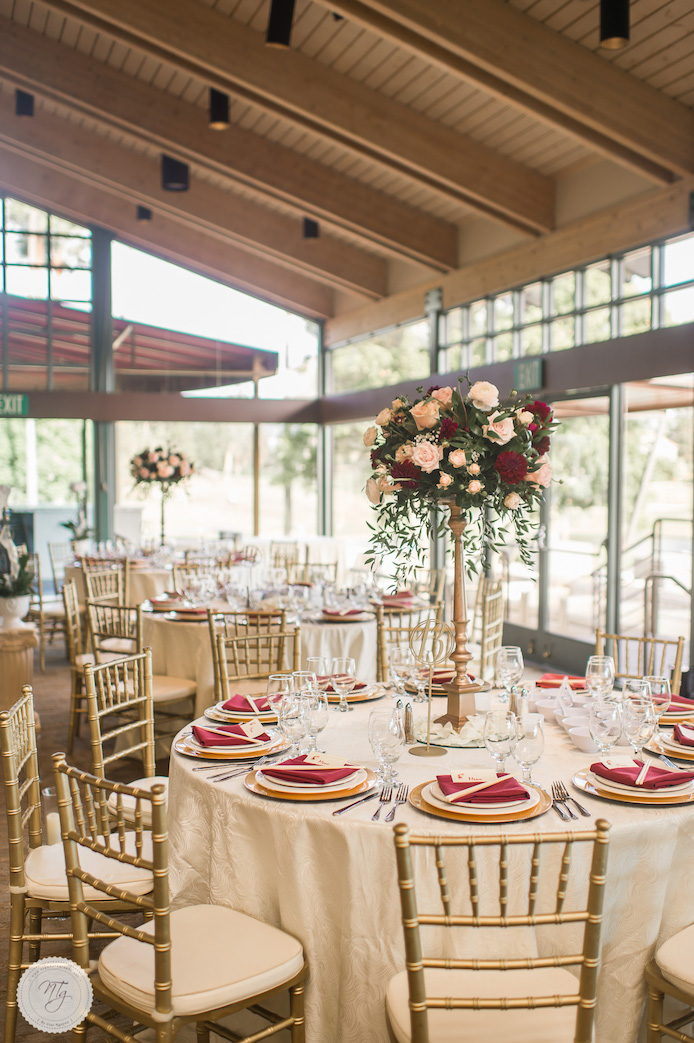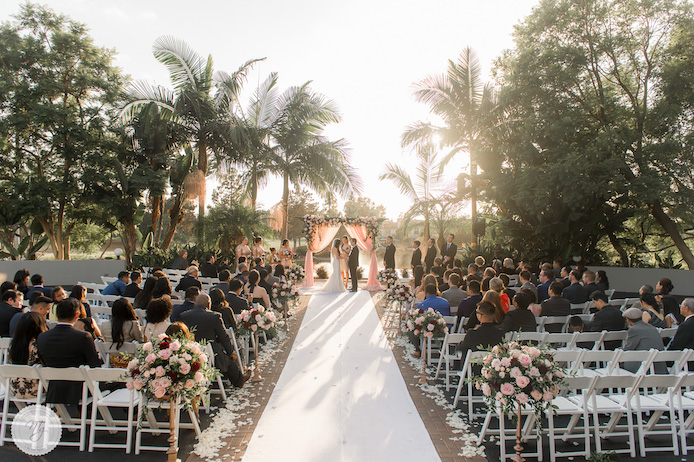 What were the highlights of the ceremony?
My parents walking me down the aisle, our vows for each other, and the sunset.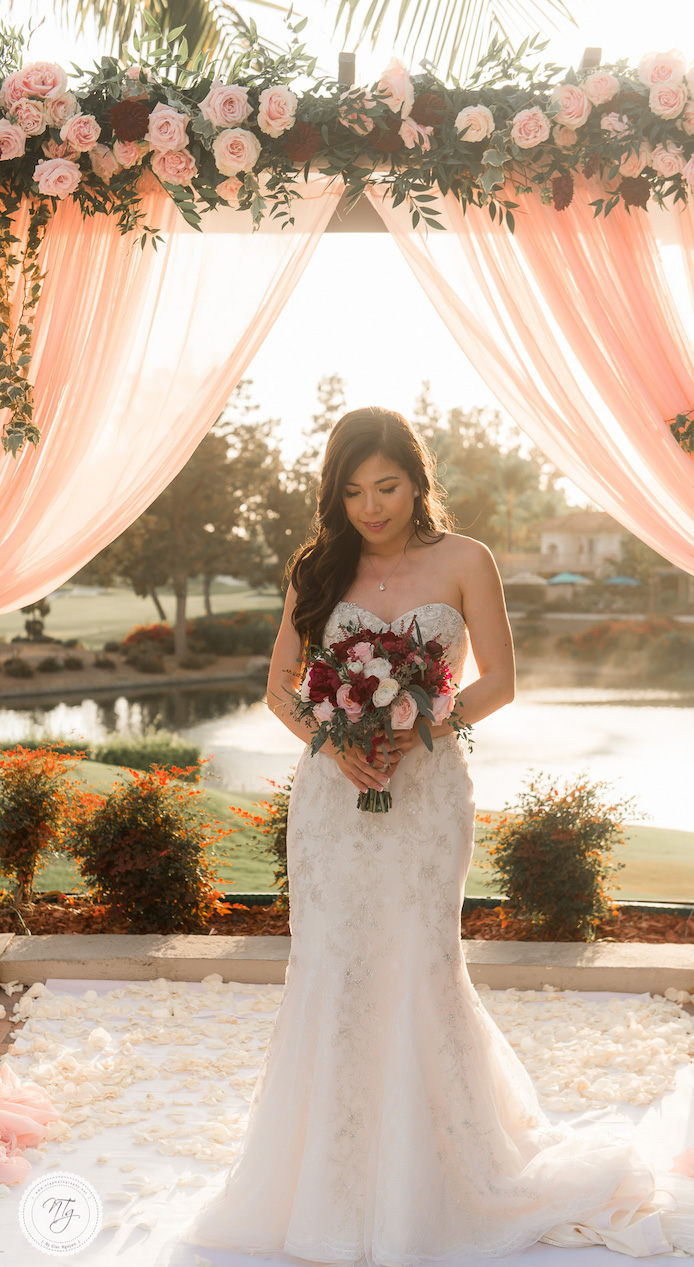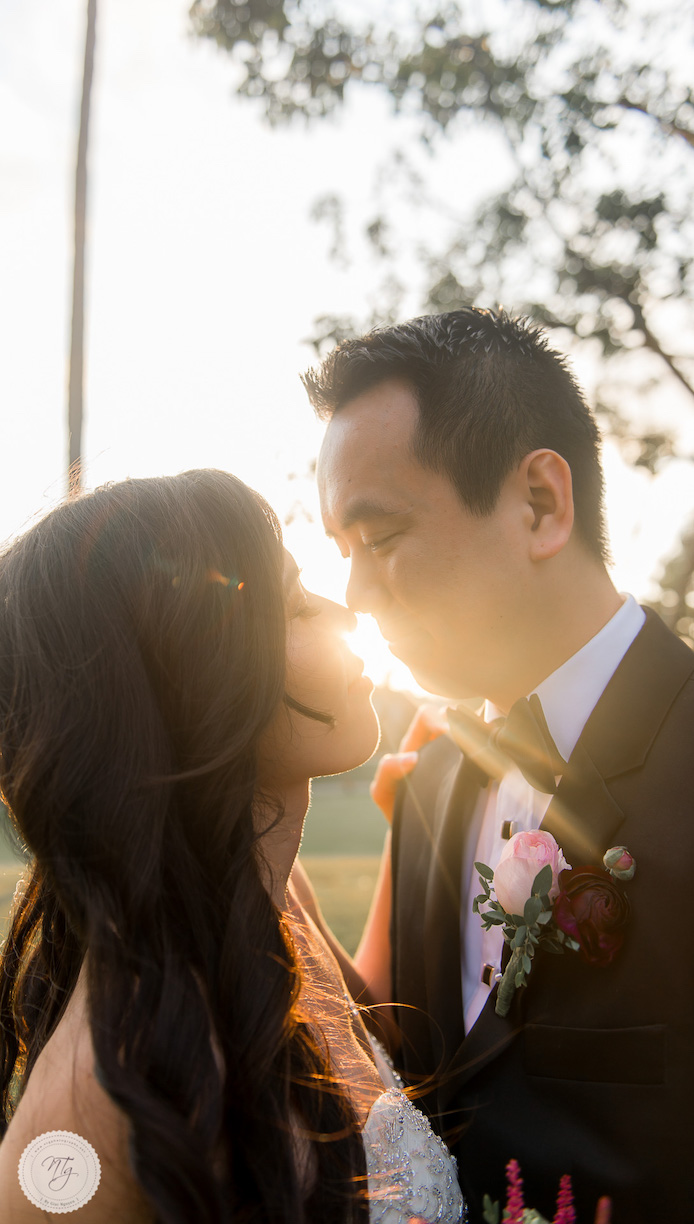 What were the highlights of the reception?
The grand entrance of the bridal party, our first dance, the MC entertaining our guests with games.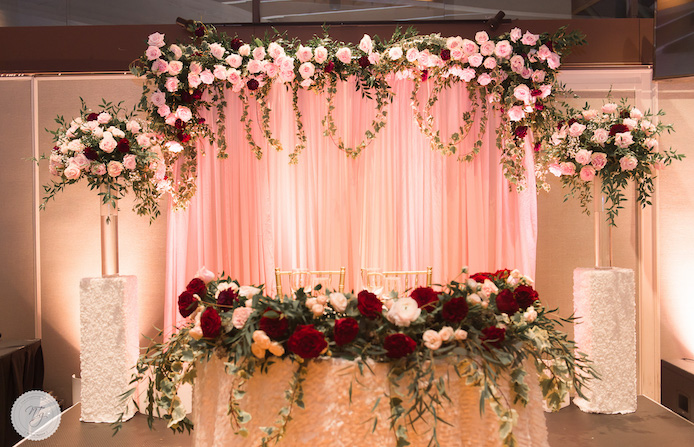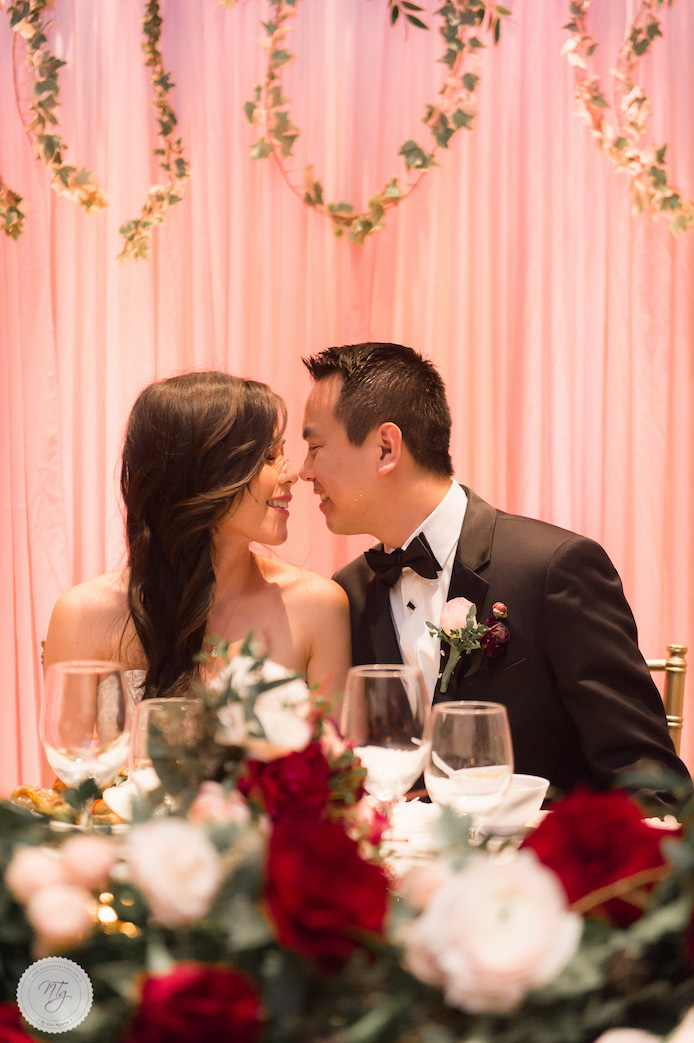 What was your favorite part of the entire day overall?
The tea ceremony at my parents' house, our Western ceremony at TRGC, and our guests having a great time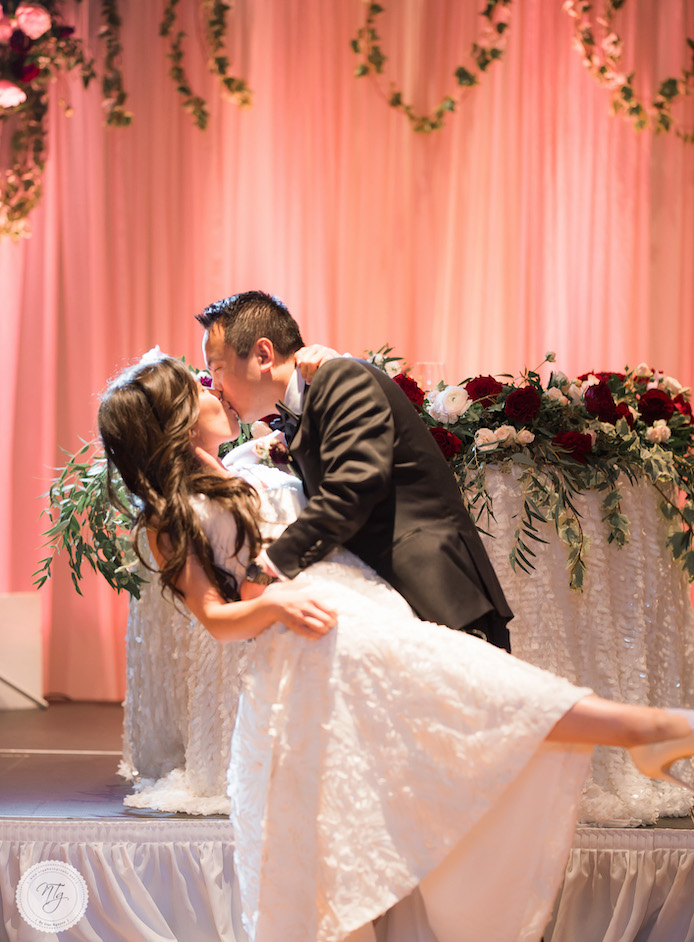 Vendor Love
Photography: ntgphotography.net
Videographer: ntgphotography.net
DJ/Entertainment: AAA Entertainment Vietnamese DJ
Venue: Tustin Ranch Golf Club
Wedding Dress: Custom made by Casablanca
Shoes: Badgley Mischka
Flowers: Better Choice Flower
Hair: Sherilyn Beauty
Make-up: Sherilyn Beauty
Groom's Suit: Custom made by IndoChino
Groom's Shoes: Calvin Klein
Cake Company: Van's Bakery
Event Date:
Saturday, October 6, 2018