Real Wedding - Tamera & David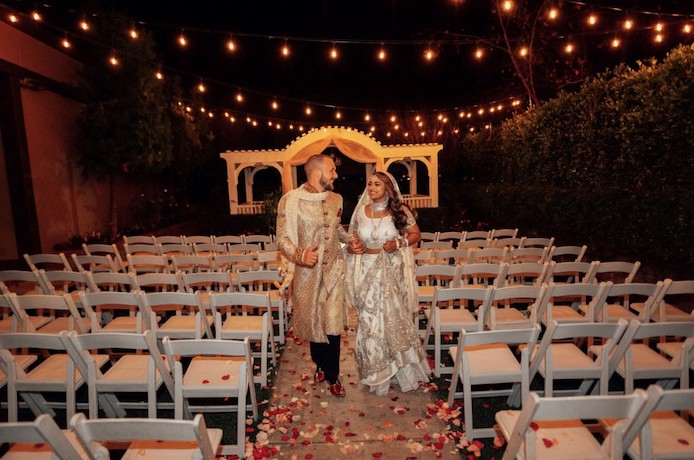 1. It was May 14, 2015, when I received a call from my sister Tami, exclaiming "I found your future husband!" She proceeded to tell me about her coworker David, who she described as sweet, respectful, handsome, family-oriented, and with goals. "He is perfect for you", she said with excitement. Even though I was not interested in meeting anyone at that moment in my life, she said that she already gave him my number and he would be reaching out to me later that day. My sister informed David that I had school that night and he was sweet enough to wait until I was out of class. When he texted me later that night our conversation flowed instantly. One thing that really stood out to me was that he brought up how close he was with his mom. This is always a great sign in my book!! After a couple of days of communicating, David asked if I wanted to get together to eat "Asahi bowls". I had no idea what that was, however my first thought was sushi (It ended up being Acai bowls). My initial thought was to flake since I have never been on a blind date, but my sister, along with close friends during a girl's night, convinced me to reconsider. This was by far one of the best decisions I have ever made in my life. When David and I met, it was truly love at first sight. Our chemistry was beaming from the moment we met on that warm spring afternoon. From that day on, our friendship grew stronger and soon blossomed into the most beautiful and loving relationship that either one of us could ever ask for. We are beyond blessed to experience a love like this.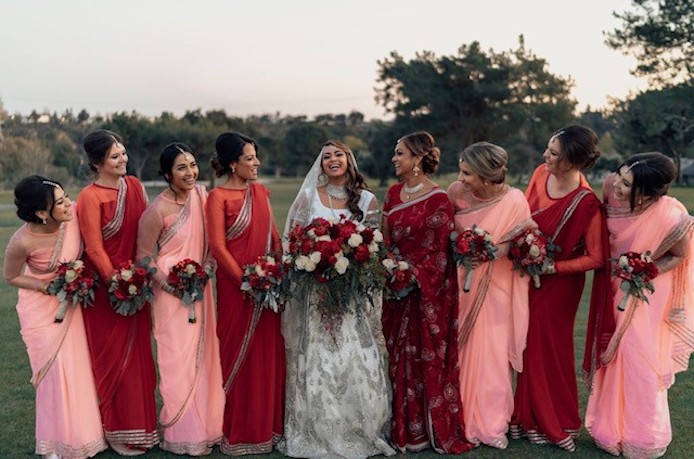 2. David proposed to me while we were in New Orleans for a sibling family trip celebrating his 30th birthday. We had the time of our life that weekend with the ones that we love and ended the weekend with him planning a beautiful proposal at the Longue Vue House and Gardens! I was completely surprised and emotional! We both were! Our parents were on FaceTime during the whole thing which was so special to me! And everyone was in on the whole surprise for months besides me! Of course I said YES!!
3. Prior to visiting the beautiful San Dimas Canyon Golf Course we had visited at least 5 other venues. When we got to San Dimas we were pleased with the beautiful views and the incredibly kind staff. The amenities that they offered us compared to other venues were amazing! They made special accommodations to make sure that the meat being served was Halal and also allowed us to bring extra food if we would like at no special cost. They had a special deal going on for packages that included food, cake, s'mores bar, day of coordination, and if booked within the next two days they would add 3 extras of our choice. We booked with them almost immediately and that was one of the best choices we ever made. They were affordable, kind, and on top of everything! Our wedding was truly the best day of our lives and I am not just saying that. Everything went smoothly and we received so many compliments on how beautiful everything was, and for that San Dimas is to thank. THANK YOU SDCG! We love you! A special thank you to Lisa, Matt, Brianna, and Allison! We will forever be grateful to you for making sure our special day was so perfect!