Real Wedding - Sydney & Alex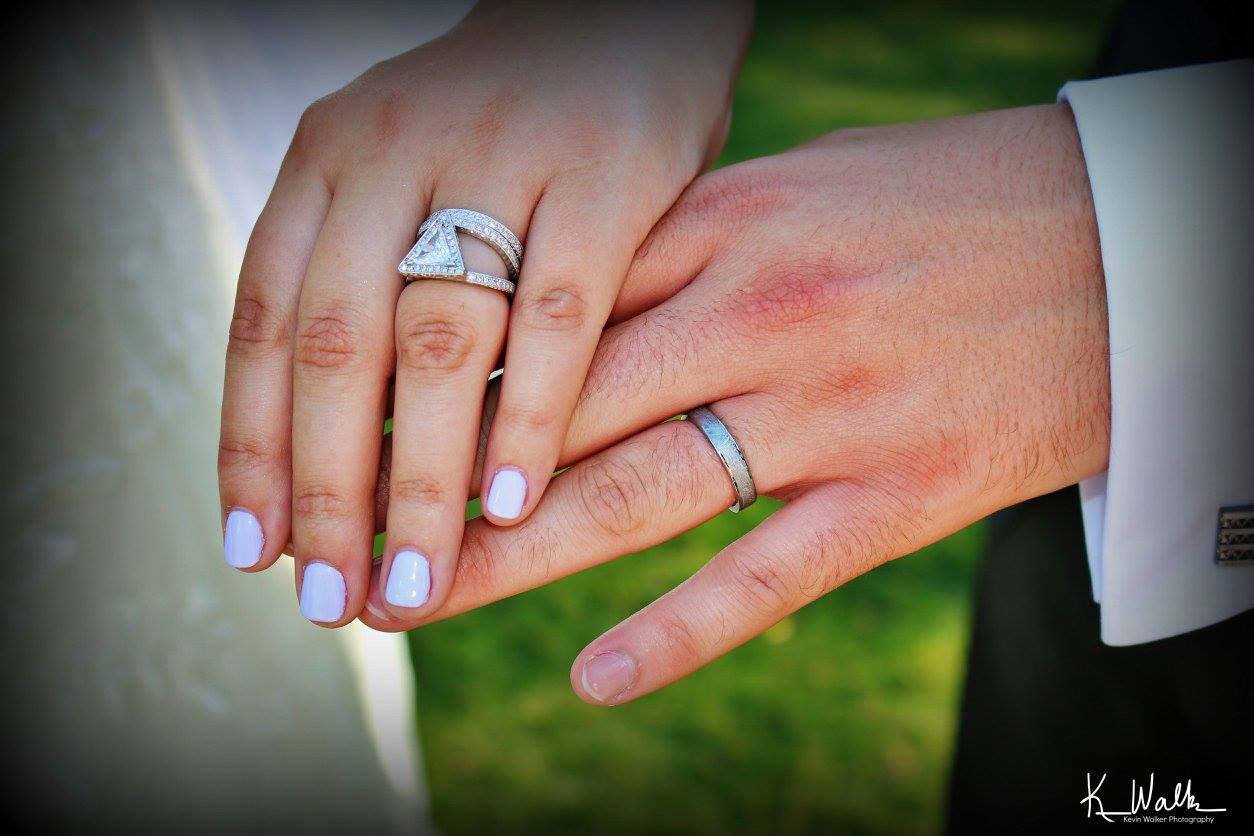 Sydney and Alex Johnson were married at Coyote Hills Golf Course in Fullerton, California on May 27, 2017 among their closest family and friends.
Where They Met
We met at a friend's pool party our sophomore year of high school. He and a friend of his came and sat on either side of me in the hot tub, and struck up a strange conversation. I didn't start liking him until senior year when I had a real conversation with him, and we really clicked!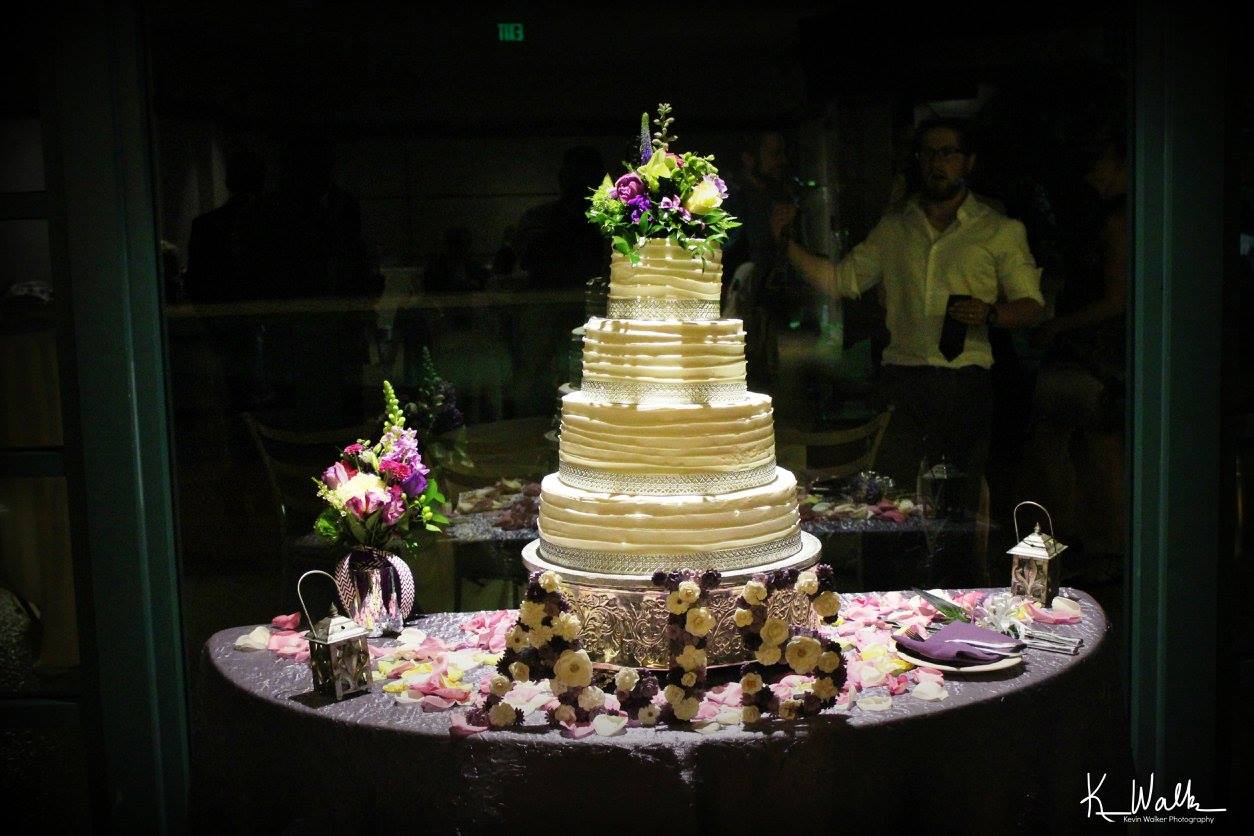 The Proposal
I had gone to a friend's house for wine and a movie, and when I came home, he had gotten flowers and had a bunch of candles lit. He then got down on one knee and said he had waited a long time to be able to do this, and that he wanted to make the commitment to me and to our relationship, and finally get us to where we had always talked about being, which was engaged and then married.
Why Coyote Hills Golf Course?
The real deciding factor was the beauty of the ceremony site. I had always wanted to be married under a big tree, but in Southern California, that is a hard thing to come by in a venue. I didn't actually get to see the venue in person until after we had booked Coyote Hills, but my mom, dad, and fiancé had seen it and said it would be exactly what I wanted. The pergola with the vines growing on it was just like being married under a tree, and the waterfall in the back was a plus!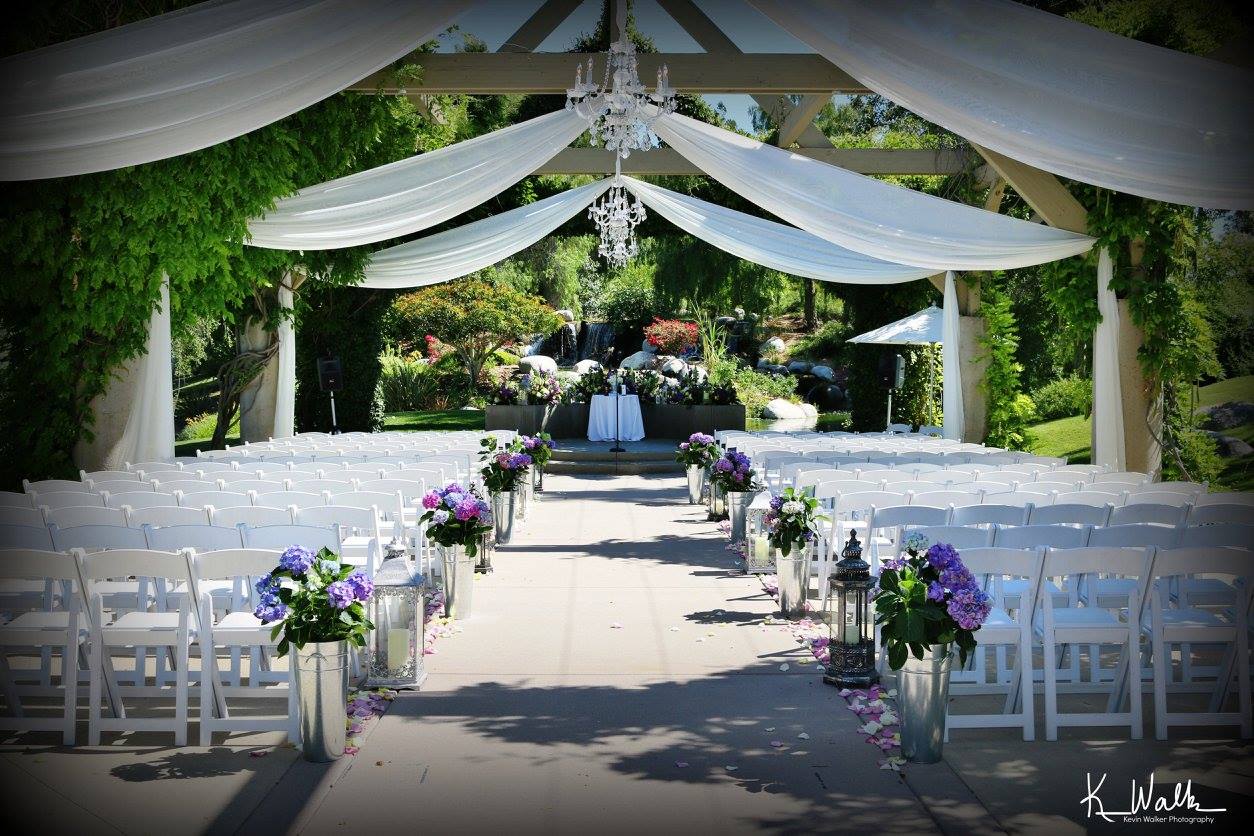 Highlights of the Ceremony
The beautiful flowers, and the amazing setting of the venue were real highlights for me. My favorite part of the whole thing was making my way around the corner of the rose bushes and the pergola, and having Alex see me and start crying. That was an incredible moment, and at that point, all of my nerves went away because I knew I would be married to him in twenty minutes!
Highlights of the Reception
The main highlights were the live band and their fantastic music that got everybody both young and old dancing to classics, and modern music. We also loved the food, especially the Chicken Tuscany, the Pesto Salmon, and the champagne cream sauce, which was outstanding. Karen, the coordinator that was assigned to us, was excellent, and we hired her for the rest of the night (which I highly suggest doing), making everything run smoothly. Alex and I had no idea that a few things had gone wrong, or that there were ever any hiccups.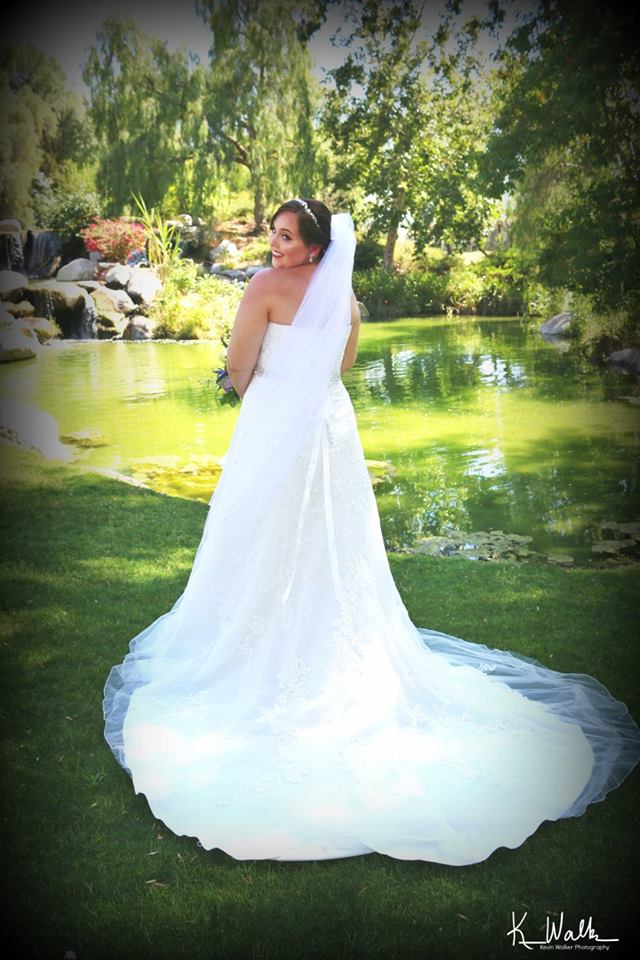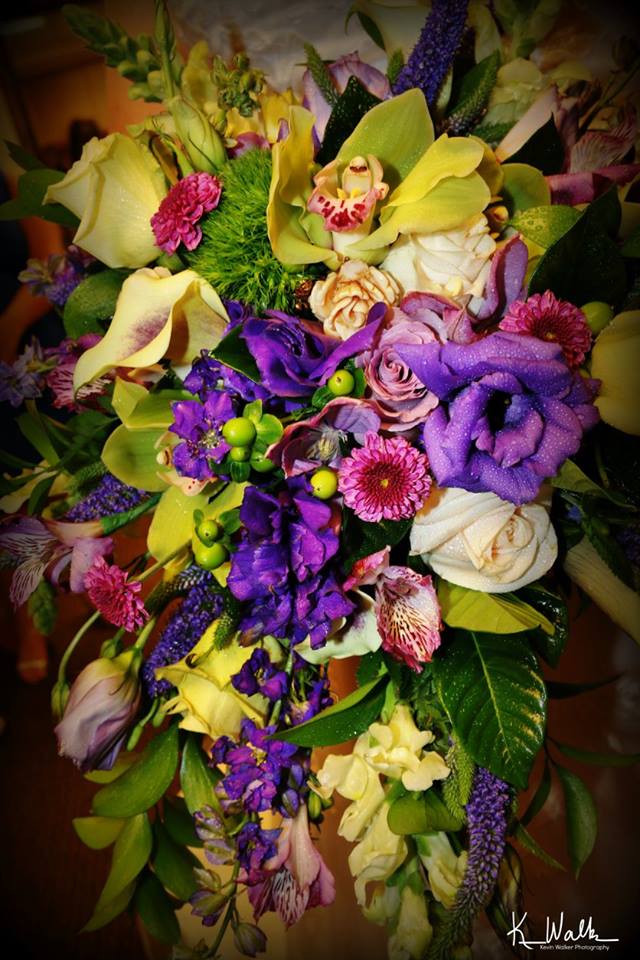 Vendor Love
Venue - Coyote Hills Golf Course
Coordinator - Karen Sieger w/ Blissfully Styled
Band – Lucky Devils Band
Dress – David's Bridal (Costa Mesa)
Flowers – Cathy van der Linden (the bride's mom)
Groom Suit – Indochino
Cake – Tanya Stock at Classic Cakes (Garden Grove, California)
Officiant – Paul White from Good Sheperd Presbyterian (Los Alamitos, California)
Stationary – Minted