Real Wedding - Sherry & Matt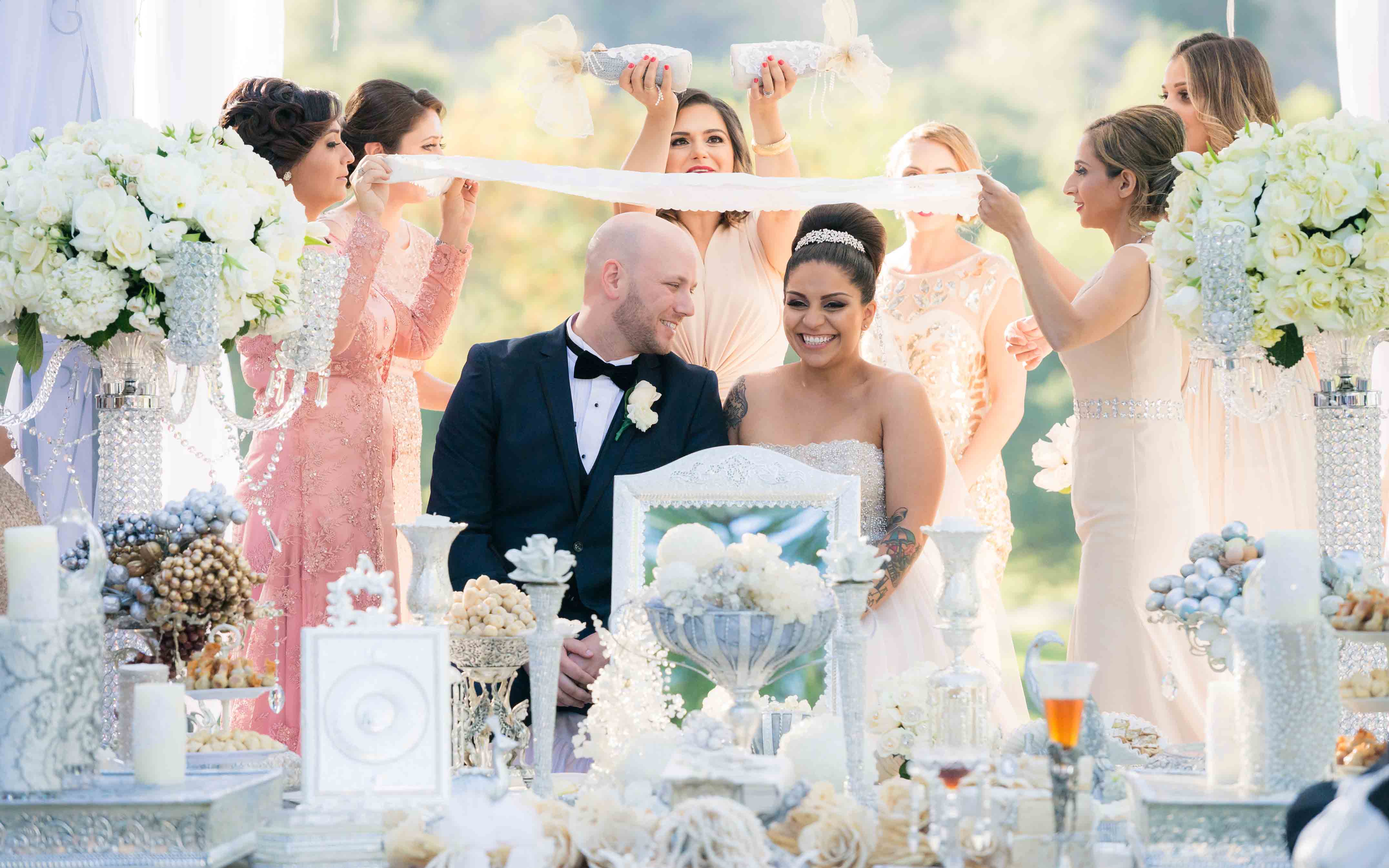 Sherry and Matt were married at the MountainGate Country Club in Los Angeles on April 29, 2017.
How They Met
Sherry: Matt and I are both from Southern California. I grew up in LA and he grew up in Orange County. Matt lived in New York for 4 years, but this was before I met him. Luckily, he moved back just in time. We met on an online dating app, Tinder! It's not often that you and your group of friends have an online dating success story, so we are so happy we can now be an example to all our single friends. You can find true love anywhere! Our first date was at the Blind Barber in Culver City, which later was also our site for our engagement shoot. The first week we met, we went on 3 dates and an overnight "staycation" in San Clemente for my good friend's wedding.  It's cliché to say, but the rest is history.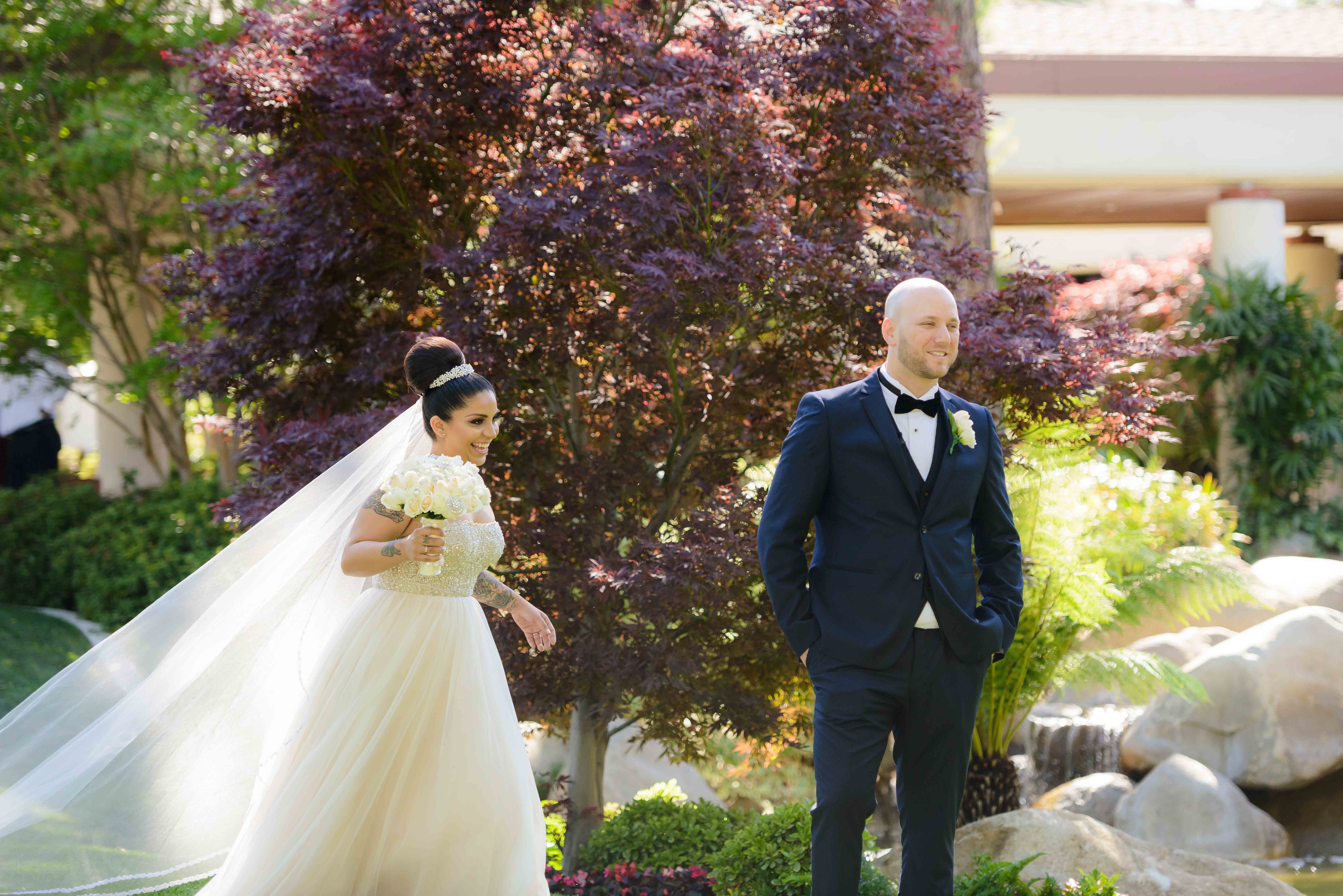 The Proposal
Matt: I proposed to Sherry a couple days after our one-year anniversary. Knowing she loves Ferris wheels, I decided to do it on the Ferris wheel at the Santa Monica Pier. I secretly planned out the day with her cousin/future maid-of-honor so that Sherry and I would do a little mini picnic at the local park close to the pier, and then walk over to the Ferris wheel once her cousin arrived so that she can covertly take pictures of the proposal.
Sherry knew we were going to the pier, since we hadn't been in a while, but that was about it. However, on the day of the proposal it was gloomy in the morning so we decided to do some shopping and have brunch at one of our favorite restaurants at the Promenade close by. As her cousin (and family) was on the way, they had trouble finding parking, so we walked over to the pier towards the Ferris wheel. I stalled by having us do random things like grab coffee, or watch a performance on the pier until her cousin could find parking. All the while, Sherry was starting to grow suspicious. Once her cousin found parking, we started walking over to the Ferris wheel. We got on the ride, and as it started going up, I took out the ring and don't remember what I said but luckily she said, "hell yes." Once we got off the Ferris wheel, her cousin and family were there to greet us and celebrate.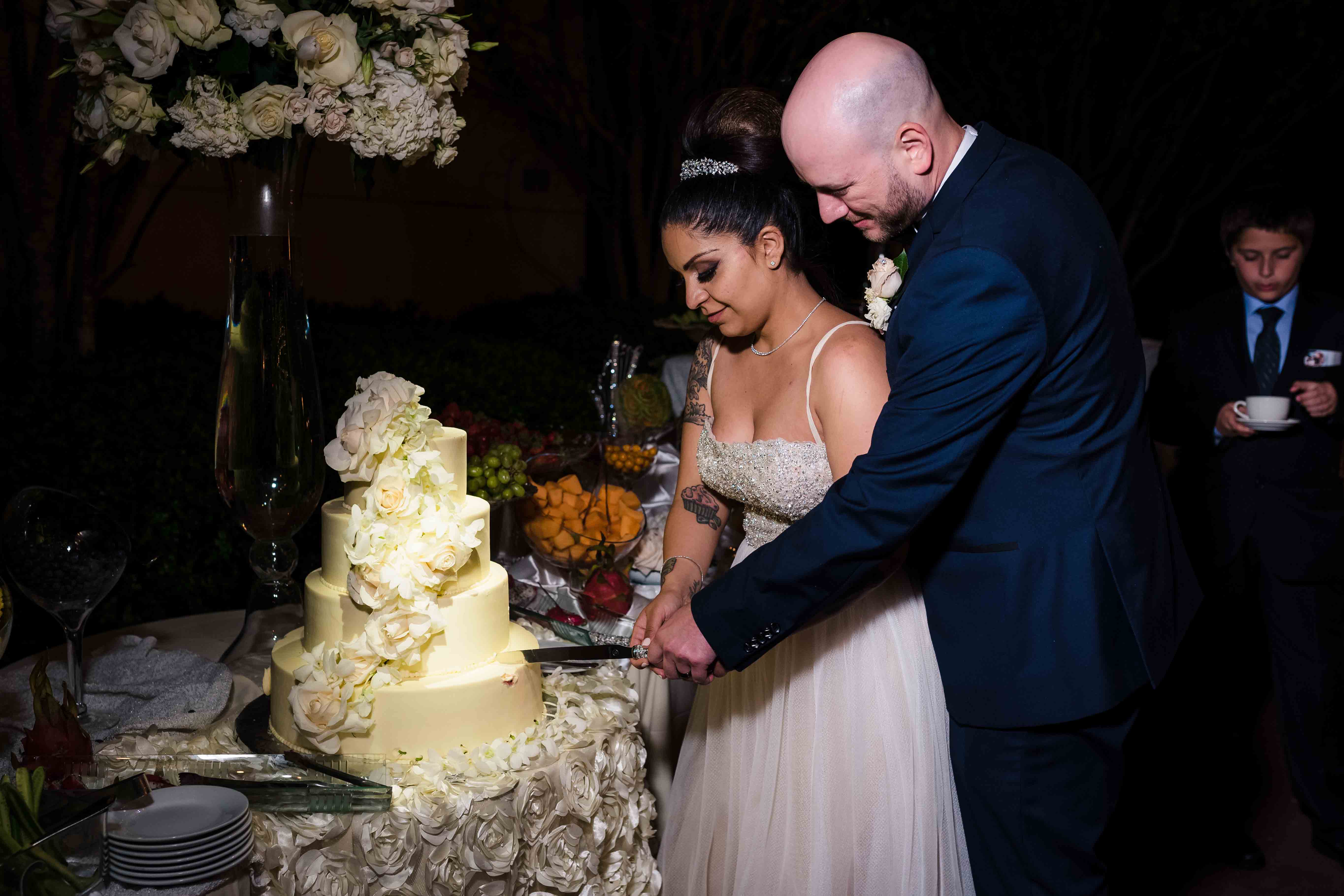 Why MountainGate Country Club?
At first, we didn't want to have a big wedding. We just wanted a small dinner party with our family and close friends. What we thought was small ended up being 150 people, so we quickly realized that we needed a venue. We wanted to stay local, and somewhere on the Westside that suited both of our personalities. We looked at a few hotels and did not feel comfortable. We started to look for outdoor venues. We set up an appointment to tour the venue. We had no expectations, and didn't even know if we could afford it, but we loved the photos and really wanted to check it out for ourselves. I first fell in love with the Private Event Director, Jacquelyn King, and then the venue! It was the first place that Matt and I both felt comfortable. MountainGate had beautiful views, a perfect set up, and impeccable service! Everything was possible at MountainGate. They had packages for every budget! We knew right then and there that this was our venue. I was more excited saying yes to MountainGate as our venue than I was to saying yes to my dress!  The location is magical, and the staff is beyond amazing. We couldn't imagine having our wedding anywhere else.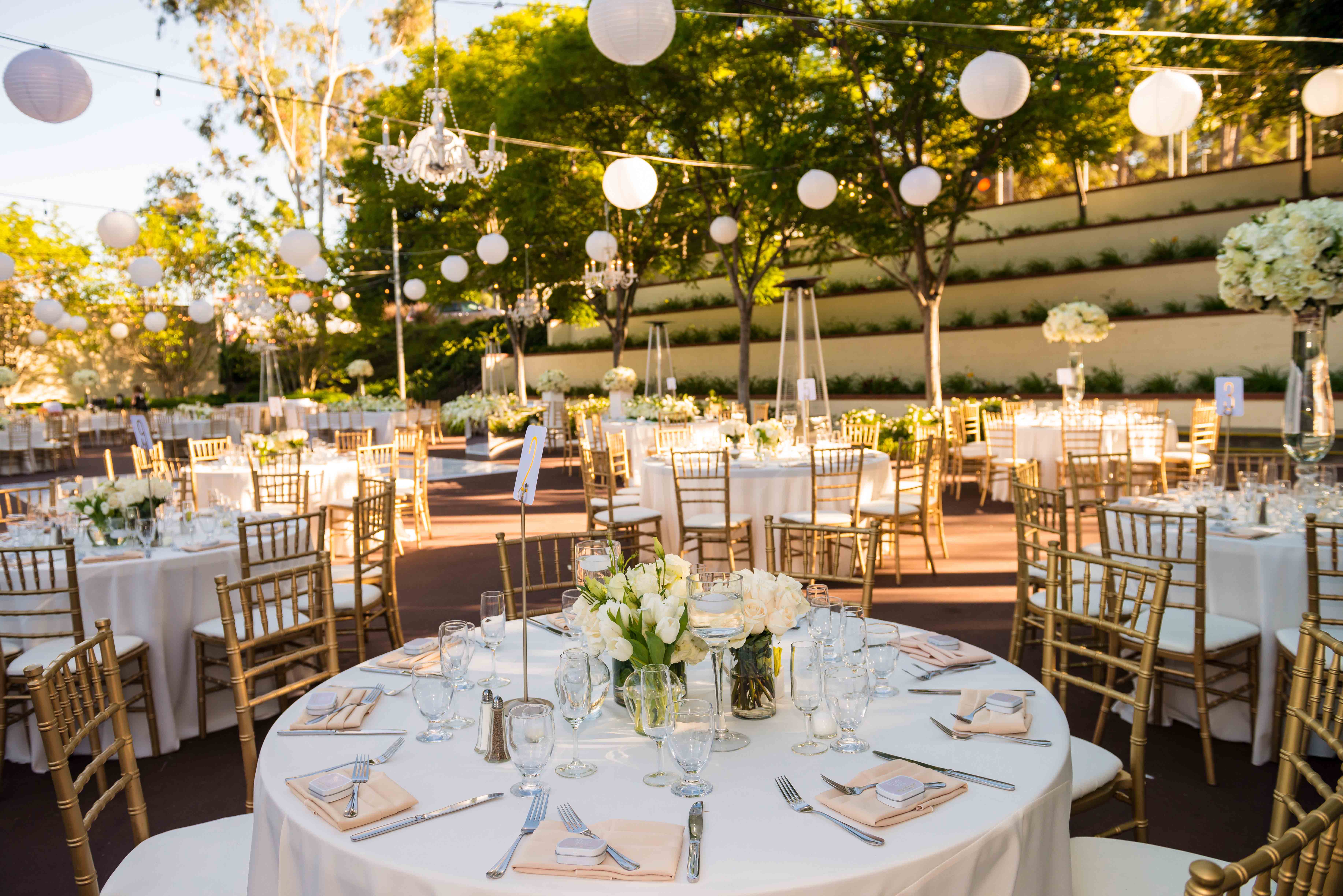 Wedding Planning
Sherry: We tried to make the planning as easy as possible. My favorite part was working together and compromising with things that we wanted. In most cases, Matt was open to letting me choose, but that's how it always goes, right? We weren't picky, and we were open to alternatives if something wasn't going to work out the way we wanted it to. Now that it is over, we could even say that wedding planning was fun! The most important thing for us was that all of our family and guests had a good time. We didn't want a stuffy wedding. We wanted a big party and that's what we got!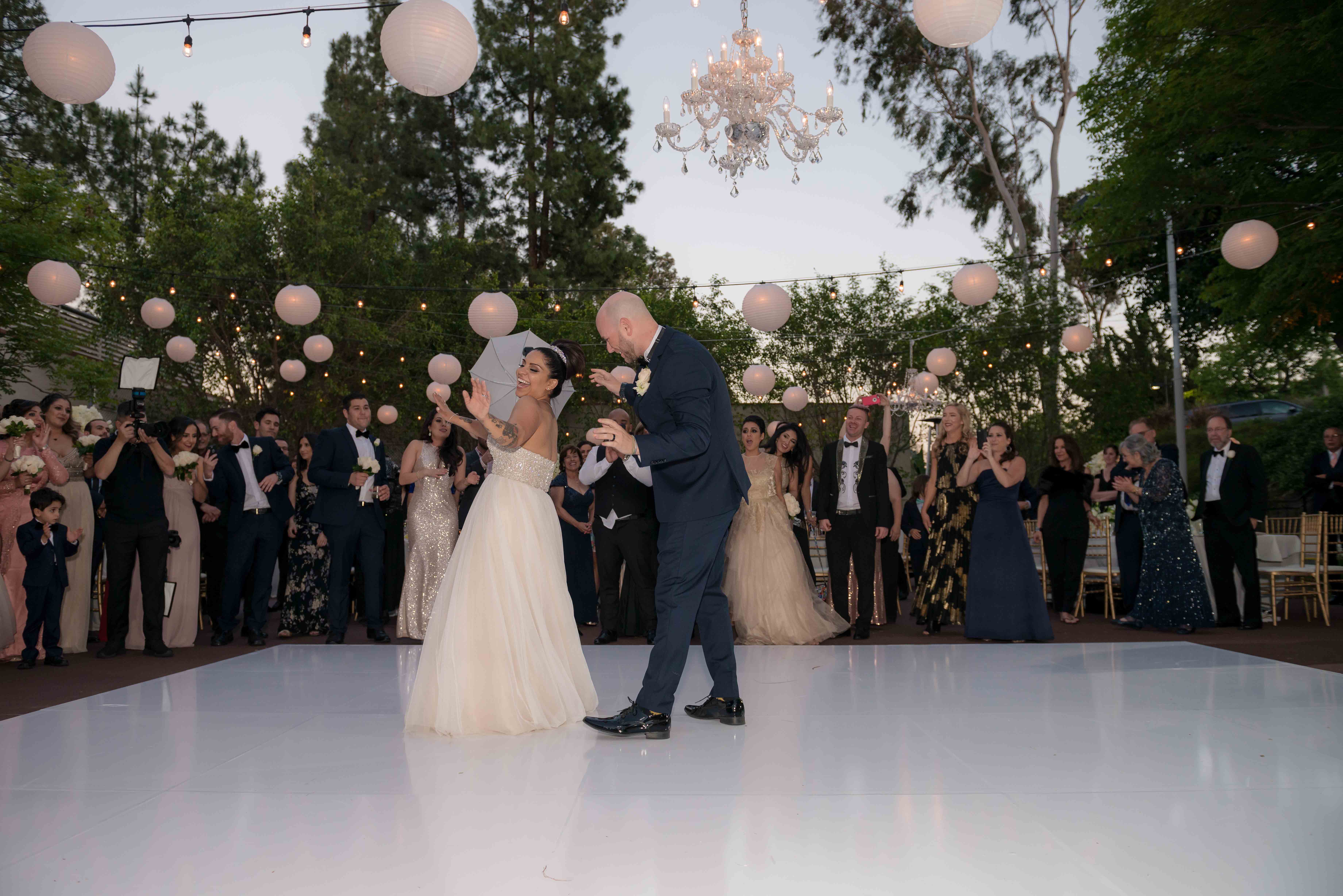 Highlight of Wedding Day
We had such a great time, it's hard to choose our favorite part, but if we had to, definitely the dancing! We danced from the moment we walked out until the wedding was over!  All of our guests thanked us for opening the dance floor so early in the night. We wouldn't have it any other way. Everything turned out absolutely perfect, and we are honored to have been able to host our wedding at MountainGate Country Club! 
Vendor Love
Venue: MountainGate Country Club
Day of Coordinator: Velvet Alley Events
Photographer: Let's Make a Memory
Videographer: Let's Make a Memory
DJ: Let's Make a Memory
Cake: Hansen's