Real Wedding - Shelby & Matt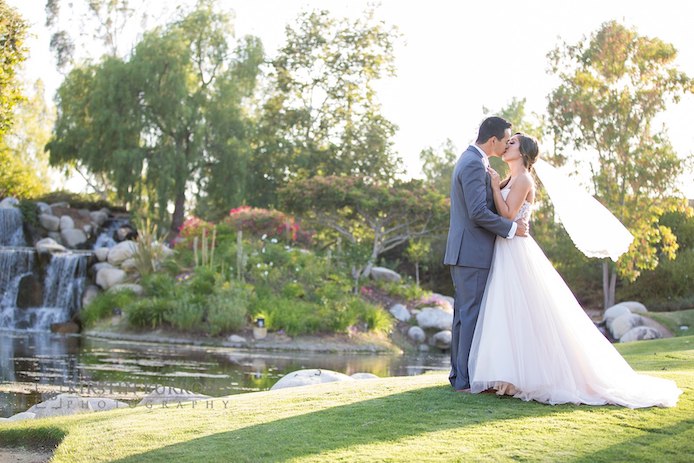 When/Where did the bride & groom meet?
Instagram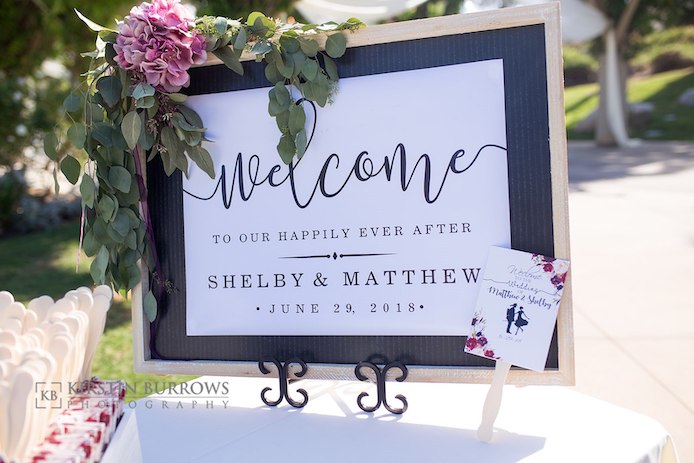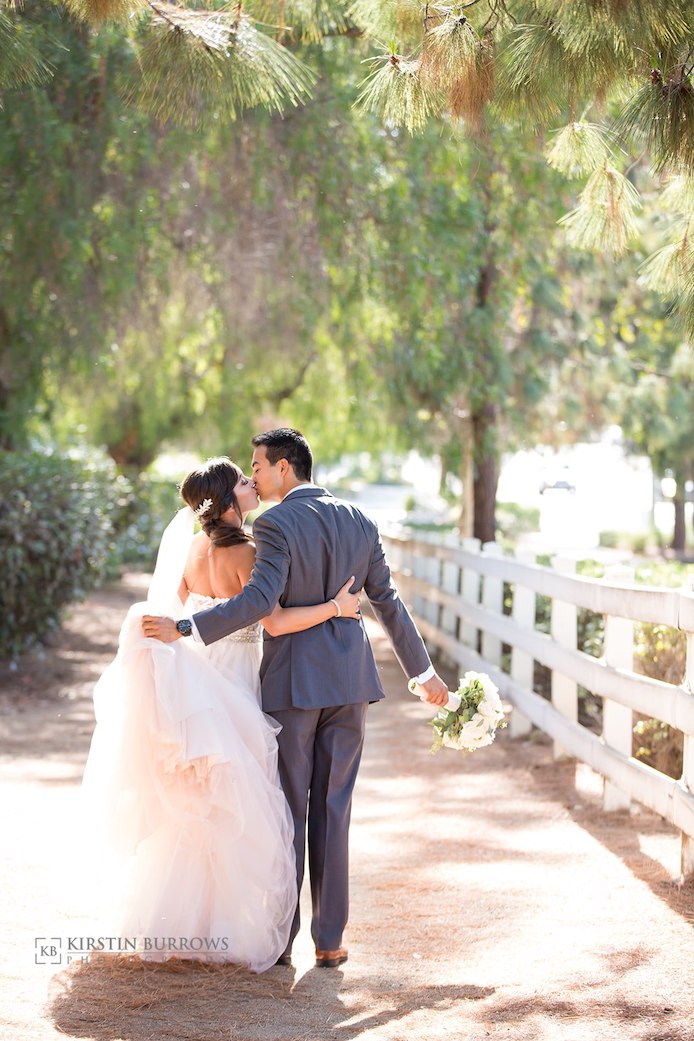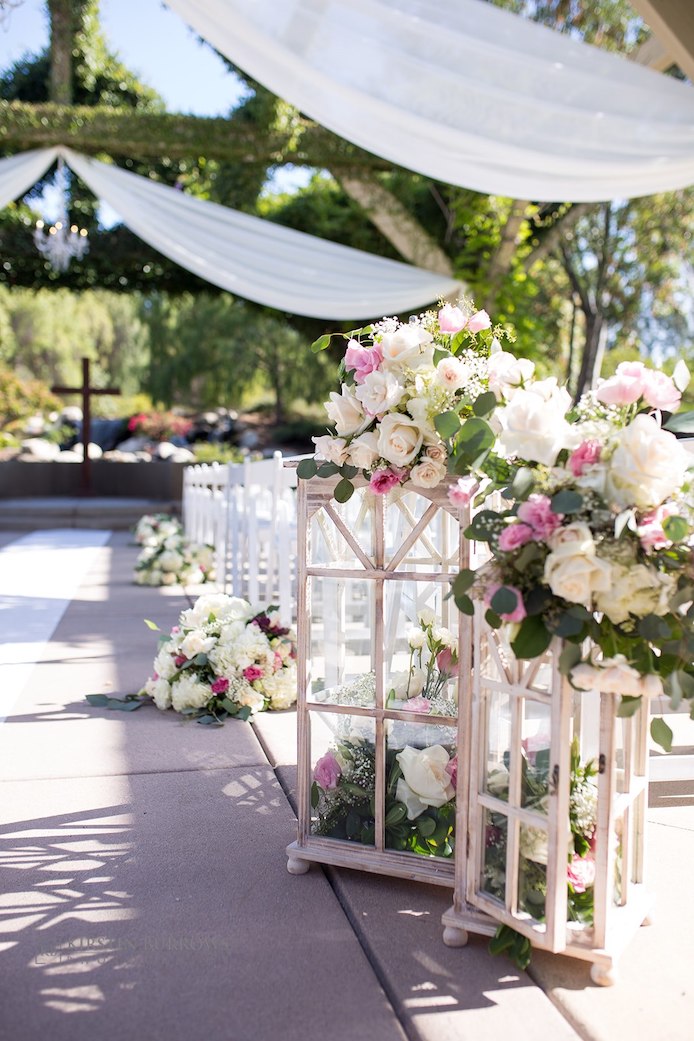 Tell us about the engagement day/proposal!
First, Matt met with my dad for his approval without me knowing.  Then Matt went to work organizing a very special birthday dinner, which was going to be the day before my actual birthday.  I thought we (just Matt & I) were going to Steakhouse 55, DTD.  Without me knowing, he arranged for a limo to pick up our parents and brothers to surprise me.  The limo pulls up, I was surprised to see my family in the limo.  I thought, oh nice, we are all going to eat.  The limo proceeds to the beach to have a scenic route.  Then he says to limo driver, pull over up ahead we want to take some pictures.  There was a perfect stop on the beach and we're taking pictures and all of sudden he kneels down and presents the ring.  We proceeded to Steakhouse 55 and ended the night with our family and lots of beautiful memories.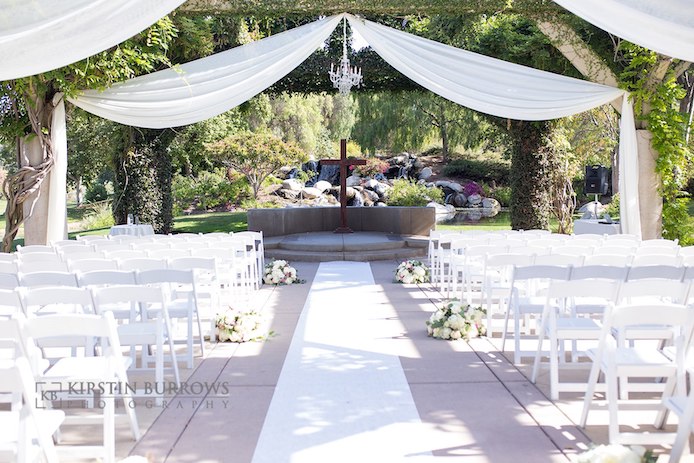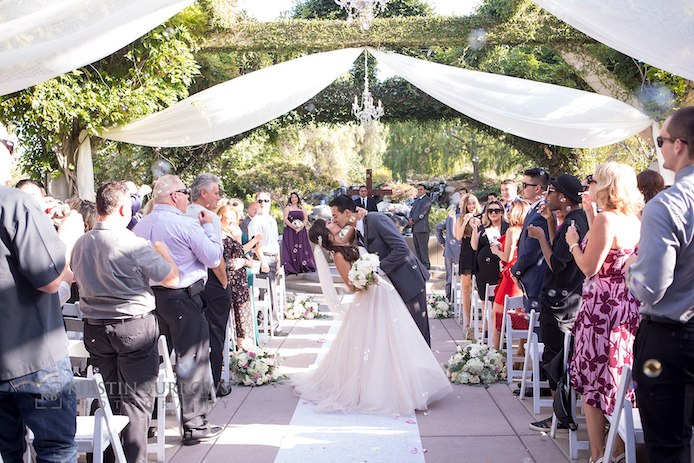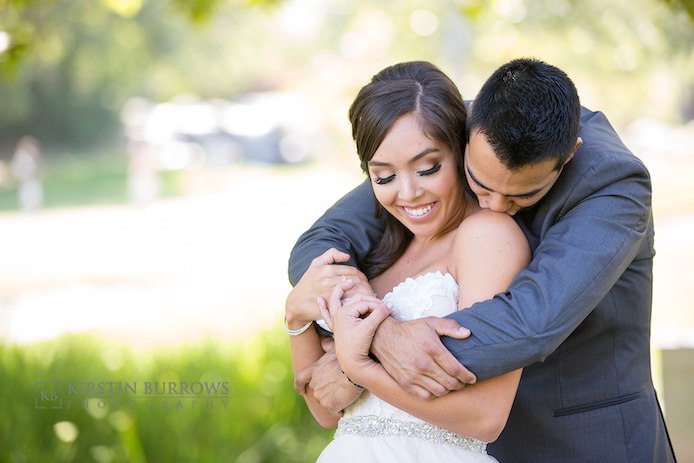 What was the deciding factor to have your wedding at Coyote Hills?
I LOVE the property!  Beautiful gazebo, greenery everywhere, waterfall feature and tucked away-private.  Meeting Robyn Miranda, we knew we would be in good hands.  It was just perfect!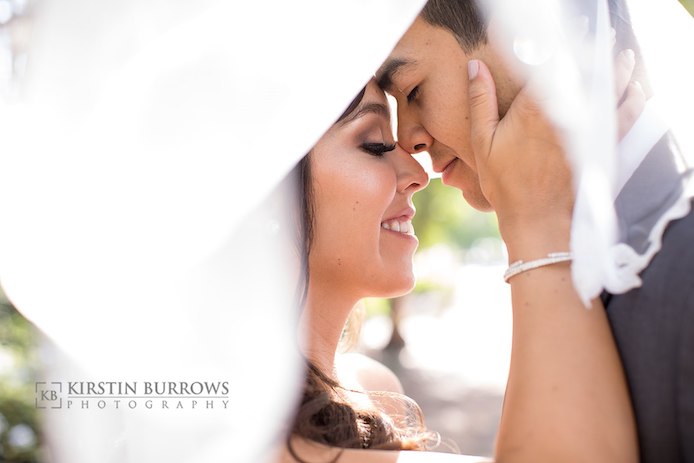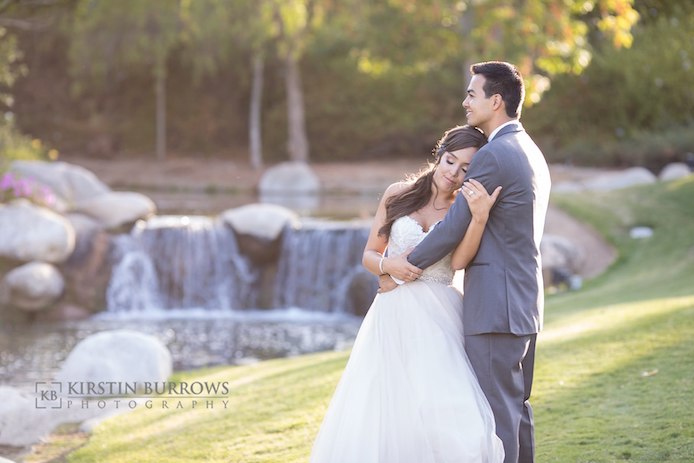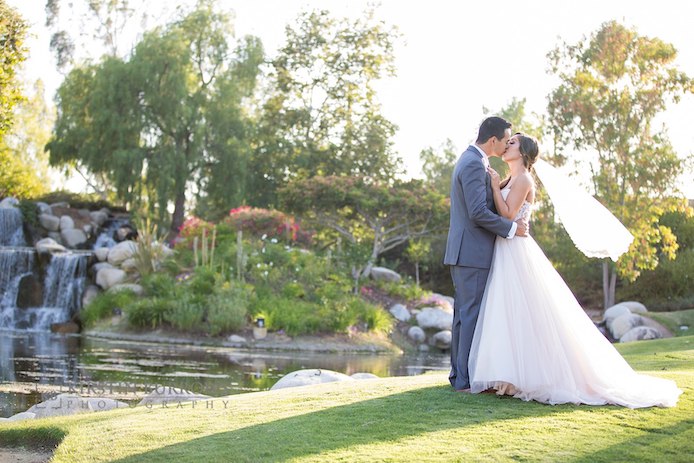 What are some the challenges that you faced planning your wedding?
Our only challenge was we wish we could have invited more people!  The venue can totally hold more, but we kept within our budget.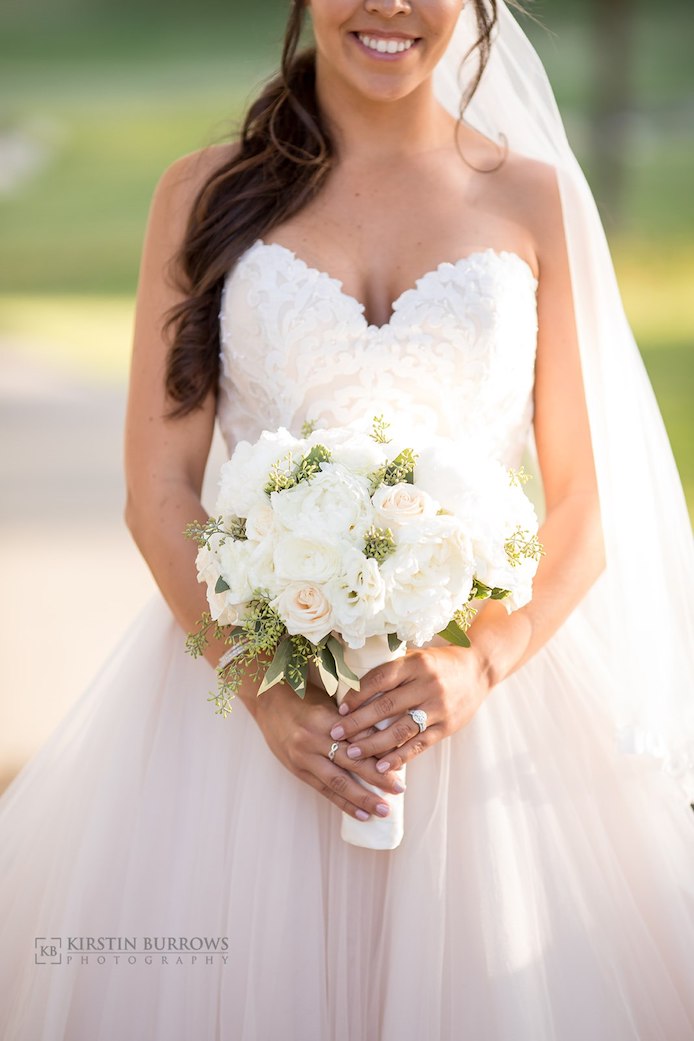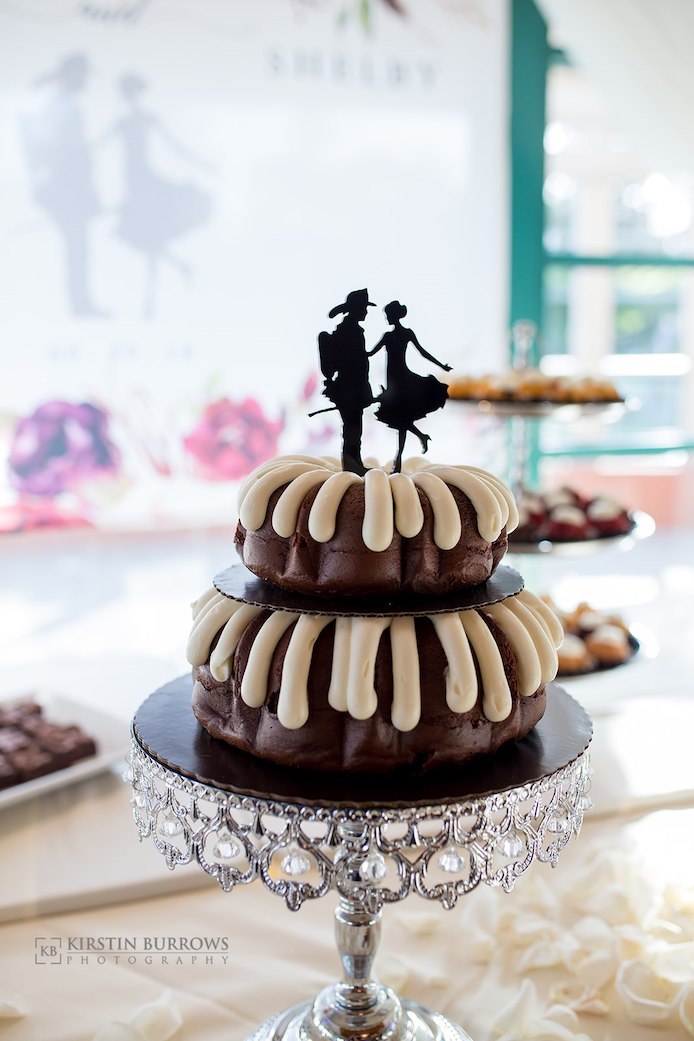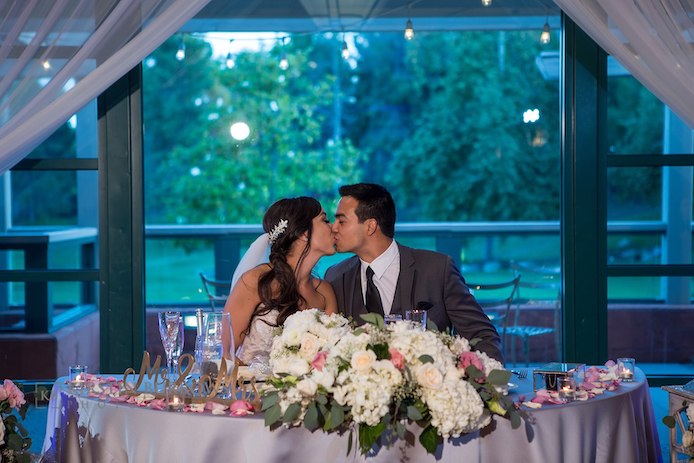 What were the highlights of the ceremony?
So many!  The setting was beautiful. Special touches were: the song that was played as the wedding party entered was the song that was played at my Nana and Papa's wedding, 59 years ago!  Another special touch, Matt's Uncle was our Officiant.  Everything that he said was so special and touching.  Loved it!!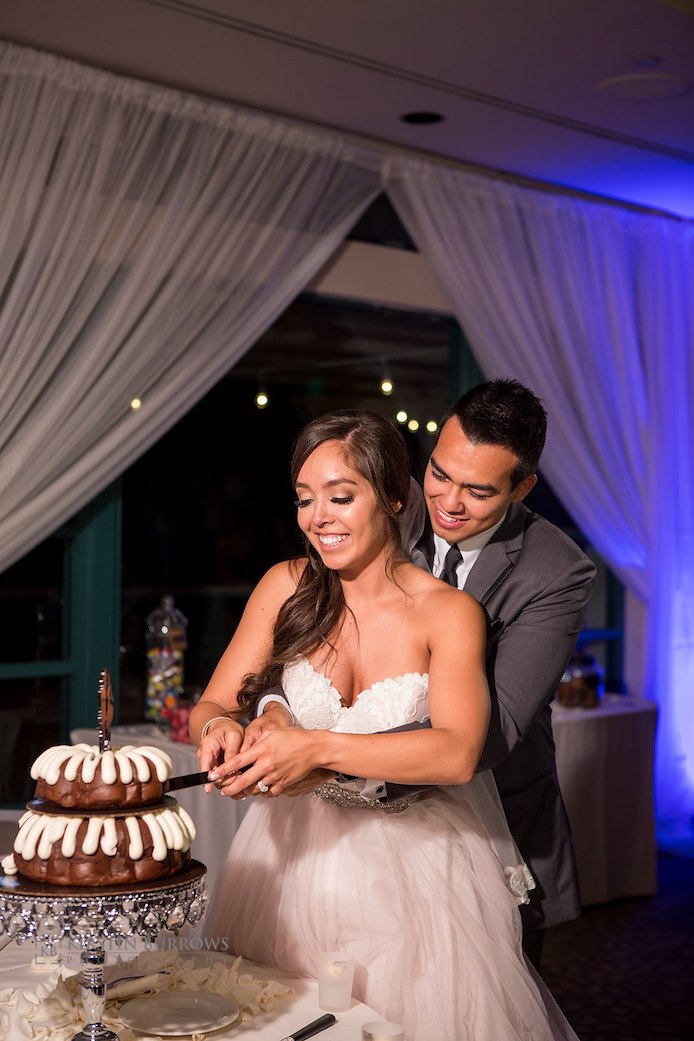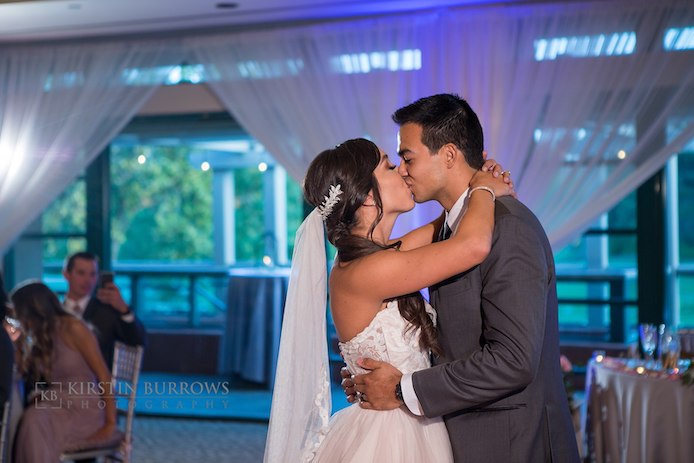 What were the highlights of the reception?
So many again!  I loved the toasts people made.  One of our favorite highlight was the FIRST dance.  Very special interview recording of Matt and I that was mashed into our first song!!!  Very special.  Our DJ did that.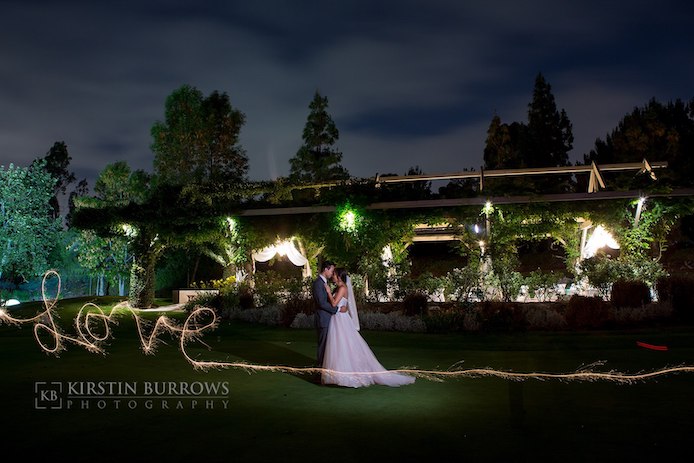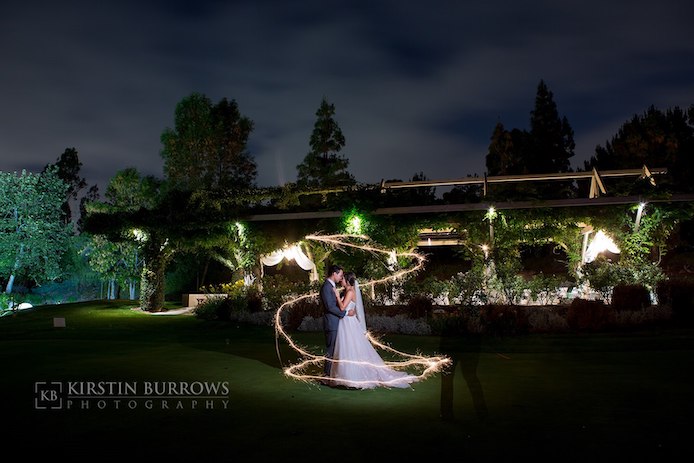 Vendor Love:
Photography:  Kirstin Burrows Photography
D.J.: Bouquet Sound
Venue: Coyote Hills Golf Course
Dress:  Mary Me Bridal
Flowers: Commerce Flowers – City of Commerce
Hair:  Franny Bevens
Make-up:  Franny Bevens
Groom's suit:  Men's Wearhouse
Groom's shoes:  Men's Wearhouse