Real Wedding - Sara & Royce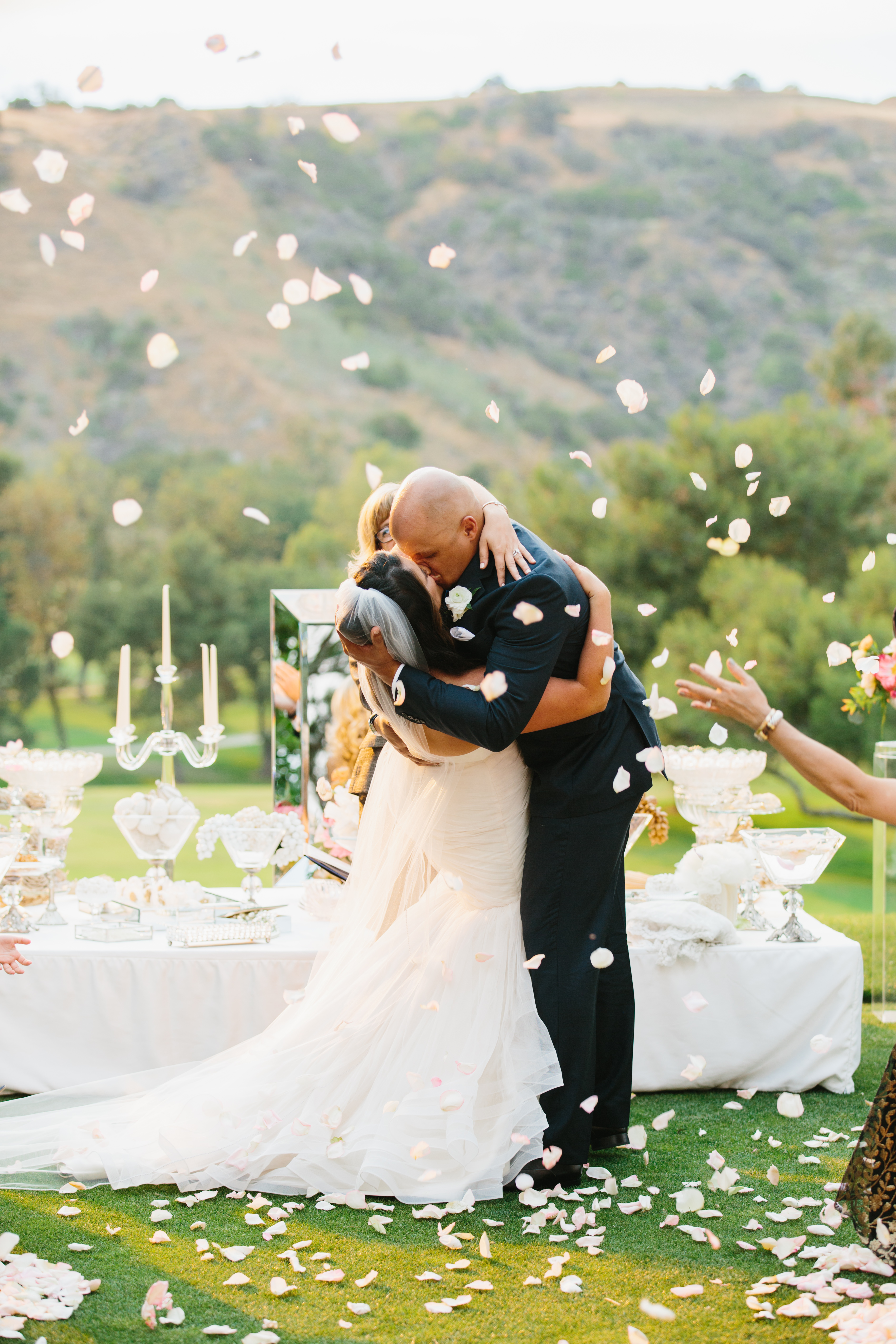 Sara and Royce met at work. He caught a glimpse of her one day and made it his mission to find out who she was. A year and a half later, he proposed in front of all their friends and family after tricking her into taking a walk down to a rose garden by the ocean. Wedding planning quickly went into full swing and the first thing on the list was the perfect venue.
It was love at first "site" when Sara and Royce saw MountainGate Country Club. From the sweeping vista views at the ceremony site, to the twinkling string lights decorating the reception area, they knew this was the place they would say, "I Do!"
Their multi-cultural wedding mixed tradition with modern, romantic touches. A Persian Sofreh and lace-covered bench anchored the ceremony space and the bride walked down a rose petal-lined aisle. Candles, peonies, and purple accent lights filled the reception space with a warm glow.
Sara and Royce's main goal was to dance the night away under the stars. With a DJ and percussionist at the helm, the newly-minted husband and wife danced all night, snacked on grilled cheese sandwiches and French fries, and finished the night arm-in-arm with their guests singing "Friends in Low Places."
Wedding Coordinator: Velvet Alley Events
Photography: Pie Shoppe Photography
Videography: TrumpetBird
Floral: Belle of the Balle
DJ: DJ Nima Navidi
Linen: Luxe Linen
Sofreh: Afsaneh Sargordan
Cake: La Crème Bakery