Real Wedding - Samantha & Stefan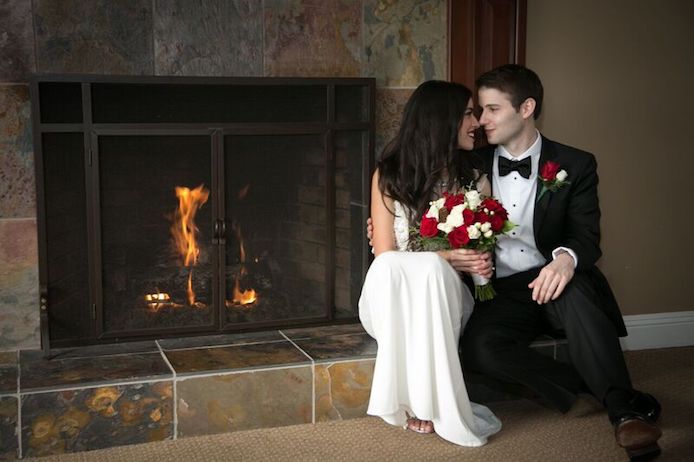 How did you meet?
We met at North Hunterdon High School in Spanish class. I was a freshman, and Stefan was a sophomore.
How did he propose?
The proposal was under a Christmas tree in Clinton, NJ. That is our hometown and where we dated a lot throughout high school. It was dark and had just begun to snow. There was no one in town by the Red Mill except for us. It was very romantic. Just as Stefan was telling me how he fell in love with me at this place, he got down on his knee in the snow.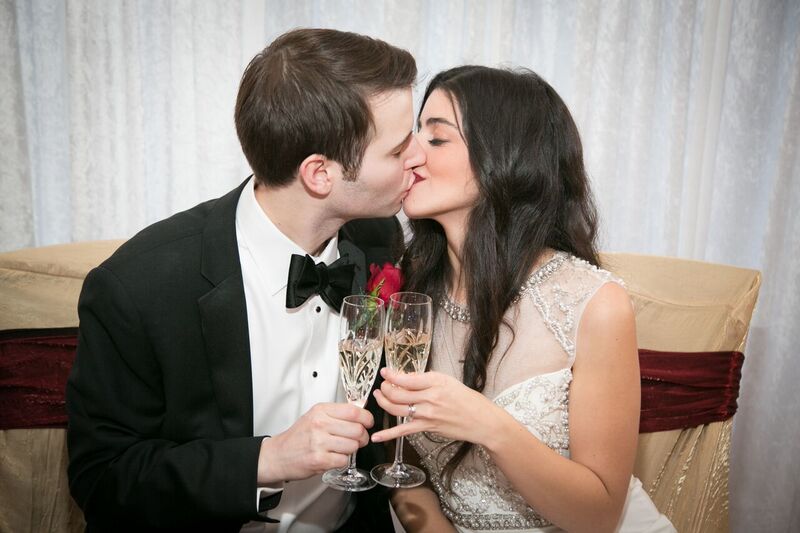 For your wedding decorations, what was the inspiration behind the theme?
We wanted to keep a Christmas theme. Christmas was the time we had fell in love and told each other that we loved each other. It's always been an extra special time of the year for us. Also, we both love the color red! That is how we picked red and white for our wedding colors. We had first started dating late November in 2007. We had always joked about getting married on our ten year dating anniversary, and we actually did - November of 2017.
What were your favorite wedding day moments?
One of our favorite moments was when we first saw each other (our big reveal photoshoot with our friends and family before the ceremony).  Also - our first dance!  We were completely focused on each other and it felt like everything else slipped away in the background.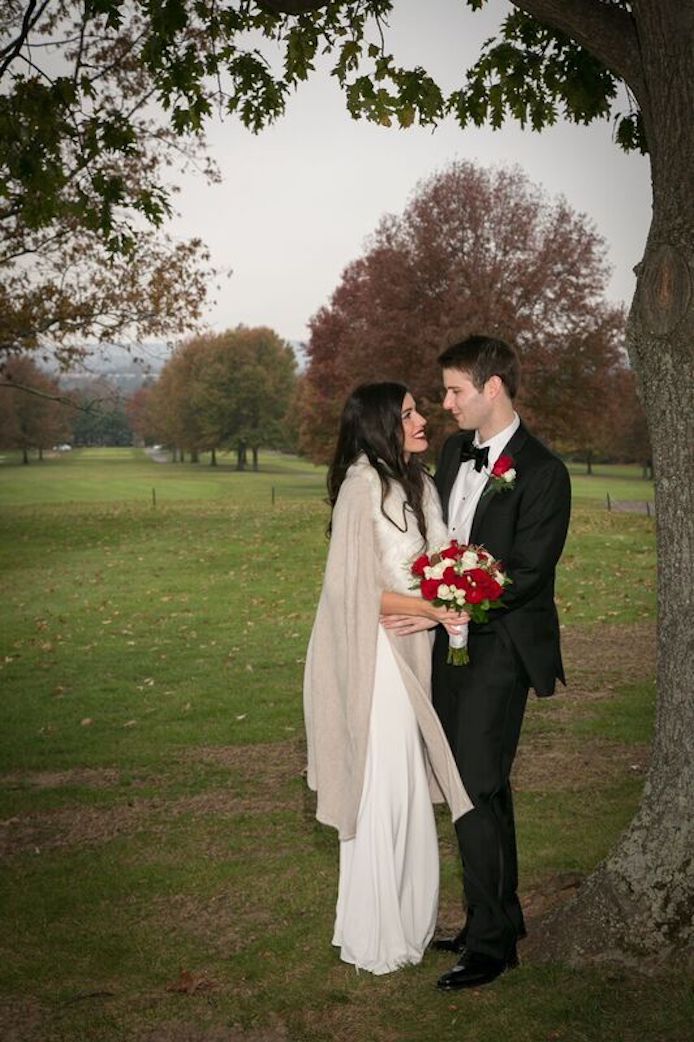 Why did you choose Beaver Brook Country Club?
It was absolutely a beautiful spot for our venue! Deb was super friendly and helpful throughout the whole wedding planning process.  The food was excellent! The amount of space was great! Service was great! Everything was so much better than we even expected our wedding to be!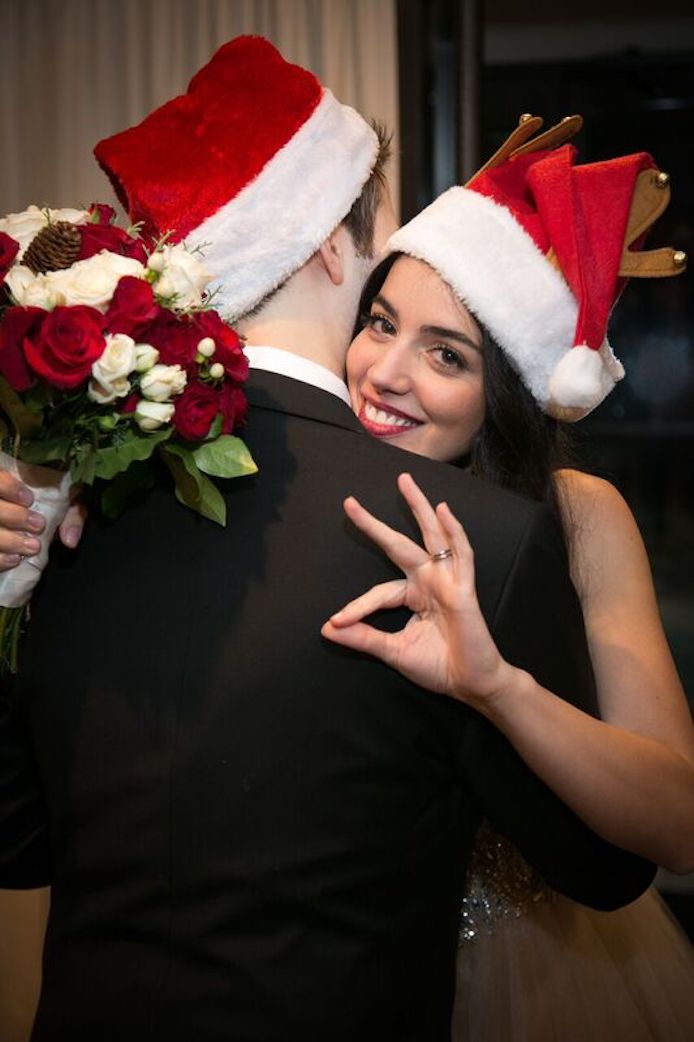 Vendor Love
Event Date:
Saturday, November 18, 2017