Real Wedding - Nadia & Matt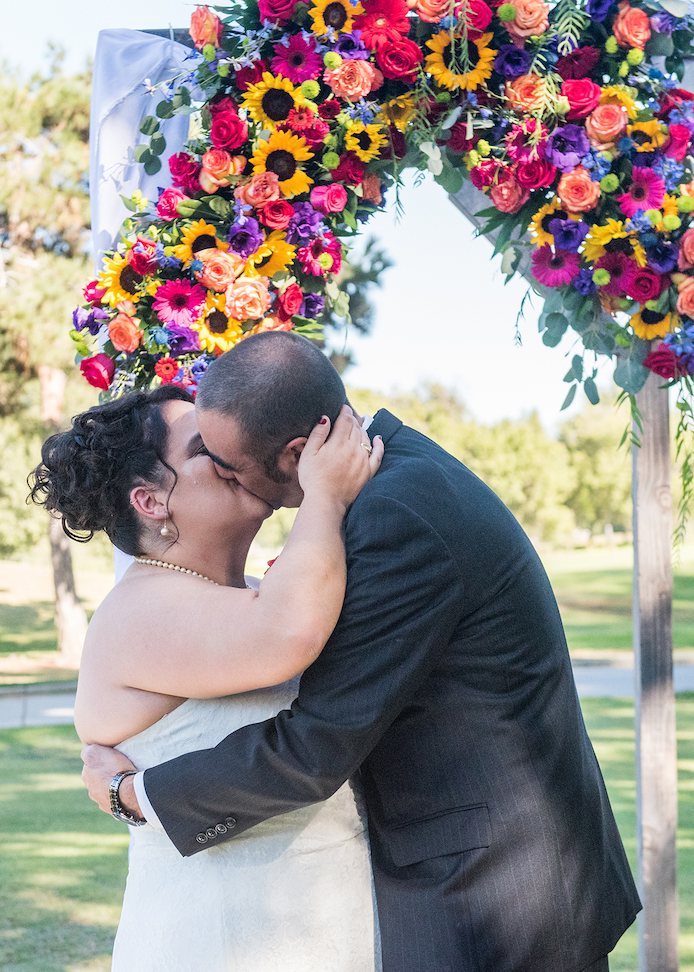 How did you meet?
UC Davis has an amazing student run bus system. Both of us went to UC Davis and Nadia drove the buses, Matt fixed the buses.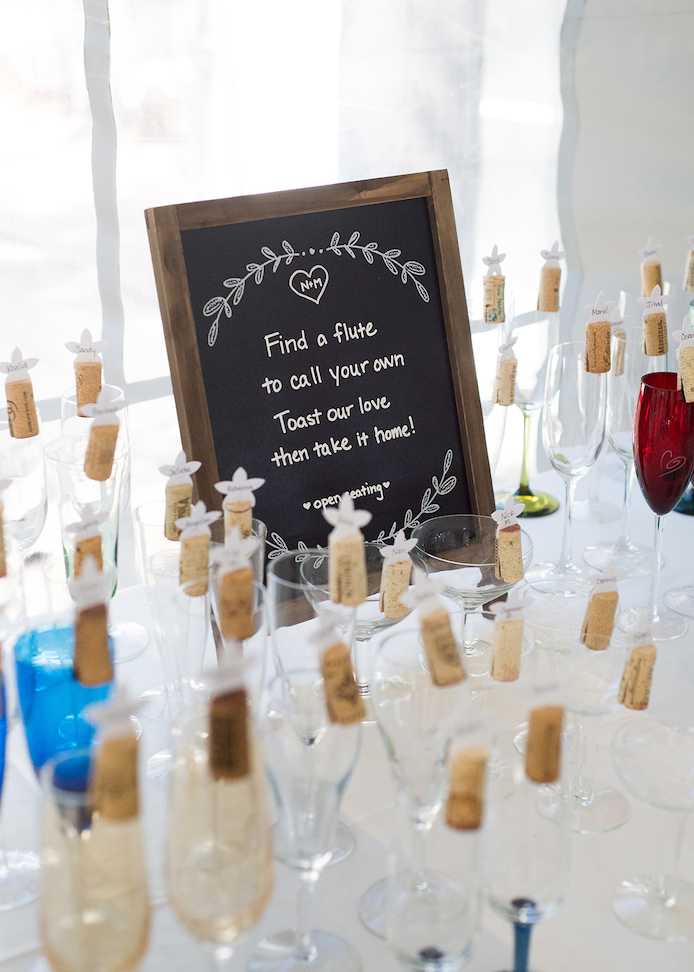 How did he/she propose?
On a pier in Monterey. We had had the most amazing meal, Matt asked Nadia to take a walk and look at the ocean, then he got down on one knee.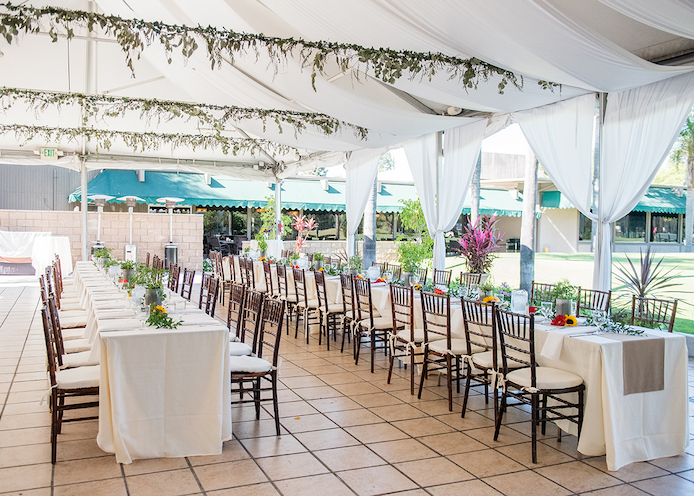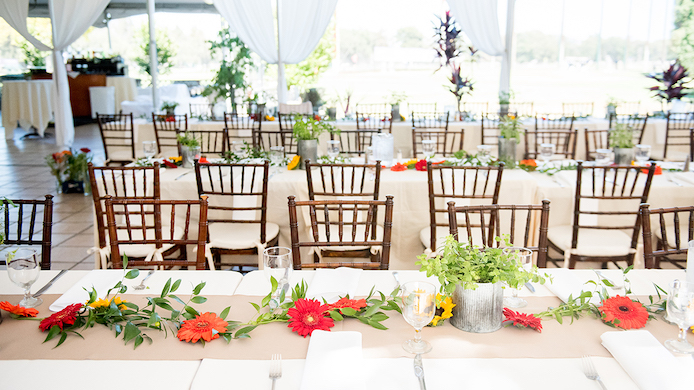 What was your favorite part of event planning?
Searching for a venue, cake tasting, linen preview/tasting, floral consultation, dress shopping, etc. Deciding on the food and getting the guest list together. Both of our families needed a get-together (and updated mailing list). It was such a fun reason for everyone to come together.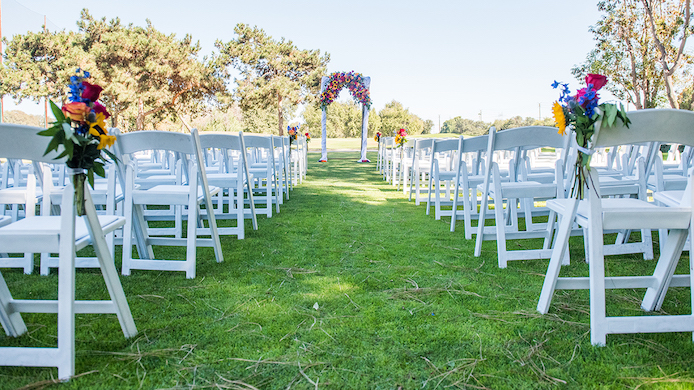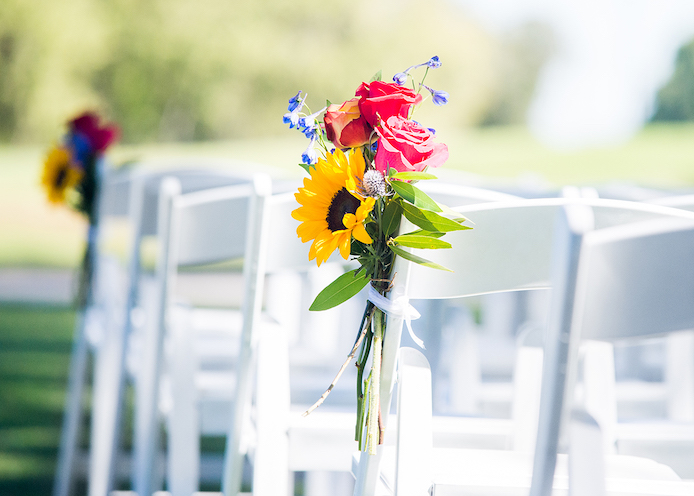 Why did you choose El Dorado Park Golf Course?
It was easily the least complicated and best value venue. Its not pretentious, but still an elegant setting. The idea that 1/2 of the wedding would be virtually taken care of by one contact is a VERY attractive quality. Also working with Laura was one of the most effortless parts of the process.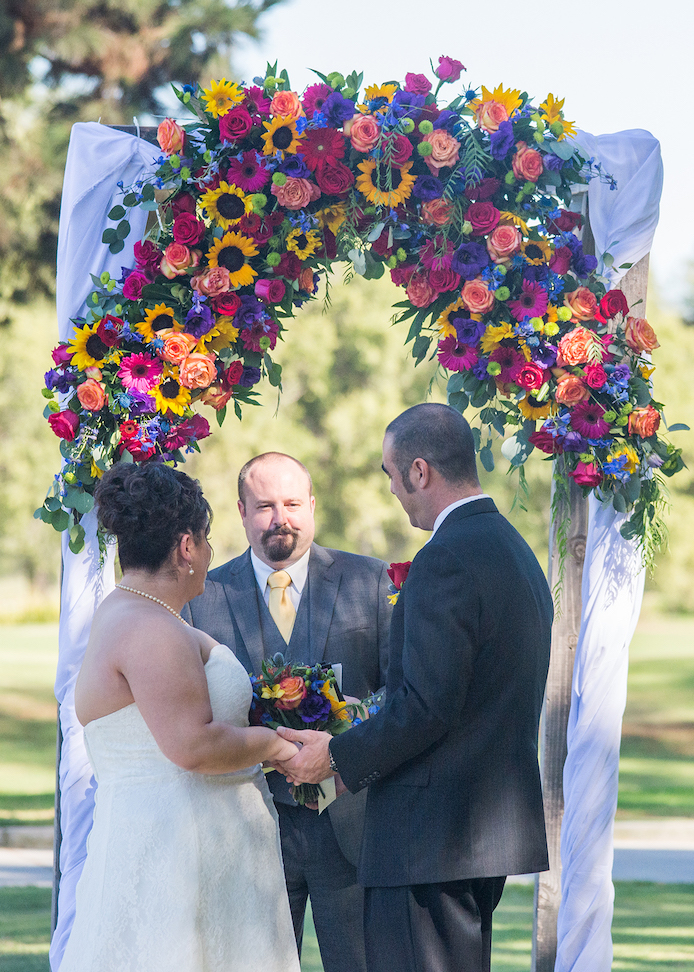 What were some of the highlights from your ceremony?
A ton of people could fit in the seats, but still felt like an intimate setting. Also the bride's approach was really amazing... Nadia was able to see the entire venue, all set up, with her father and it took her breath away.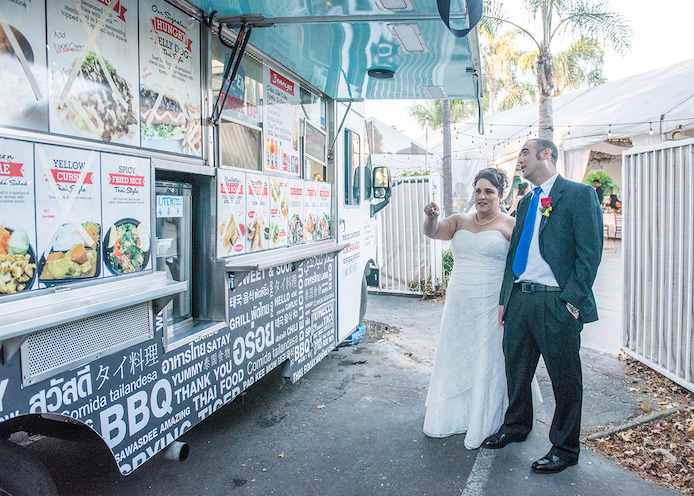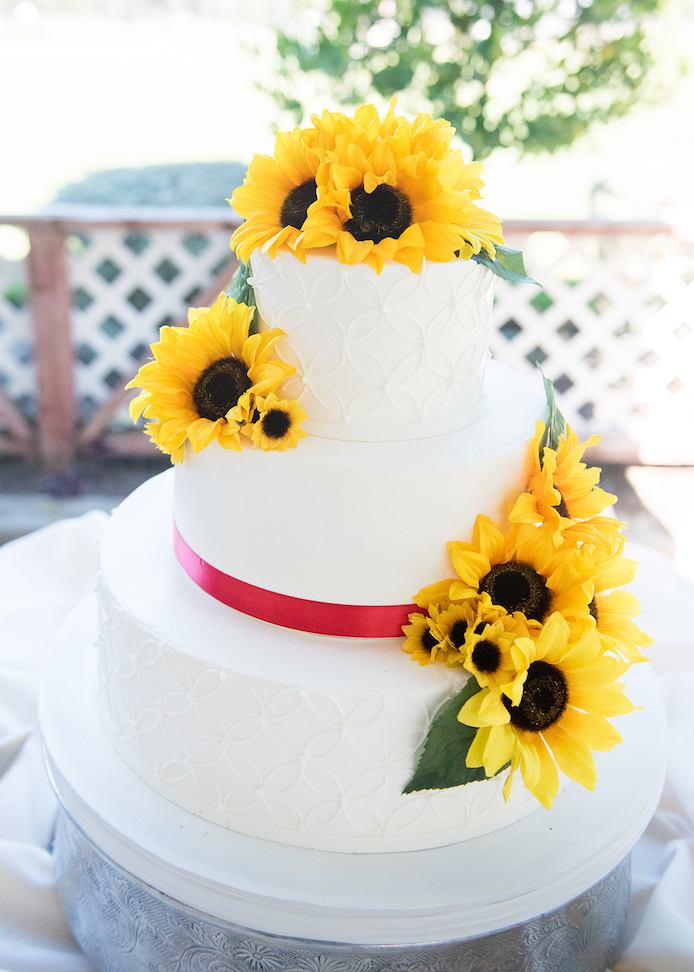 What were some of the highlights from your reception?
The food trucks and the belly dancers totally stole the show! The convenience of the food trucks being almost as you walk out of the the tent was fantastic, and the belly dancers were pretty amazing.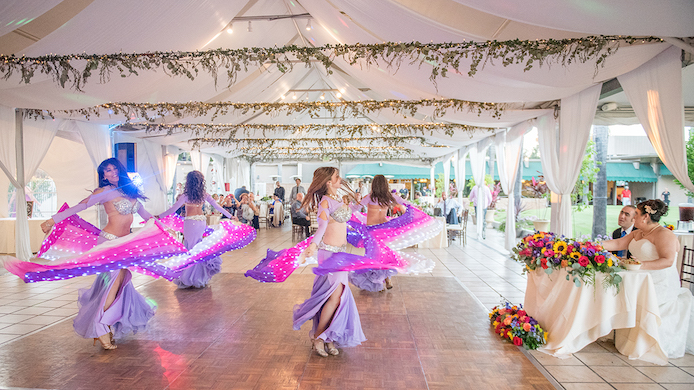 What advice do you have for future couples getting married?
Don't sweat the big stuff. Pick out the little details that you want and split them. I know that sounds counterintuitive, but everyone is expecting a cake, a fancy dress, colors, and flowers. Unless its really gross, ugly, boring, or dead, no one is really going to think twice about them, and most weddings have roughly the same quality. Its the little things, that are important to you guys, that are going to be what makes it YOUR wedding, and what your guests and you are going to remember. Keep in mind your goal - to share your love! The process will be what you make of it, and relax on the day of cause frankly, there is not much you're going to be able to do about it then.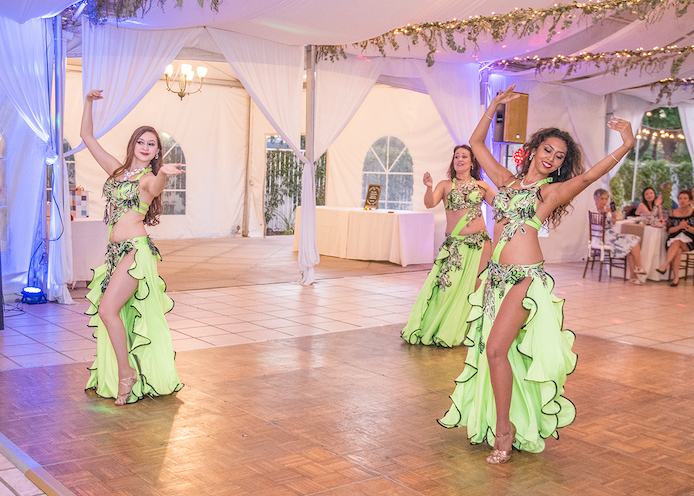 Vendor Love
Coordinator: Events by Emily
DJ: Louis Kim
Florist: Winnie van Heerden - FlorUnique
Photographer: Nirav Solanki
Bakery: Torrance Bakery
Dress: David's Bridal
Makeup: Shear Vanity
Belly Dancers: The Sahlala Dancers
Event Date:
Saturday, September 15, 2018