Real Wedding - Mr. and Mrs. Sterling
How did you meet?
We met working together at News 12 The Bronx & Brooklyn.
How did he propose? 
My now husband surprised me with an engagement proposal during my 30th birthday party surrounded by family and friends.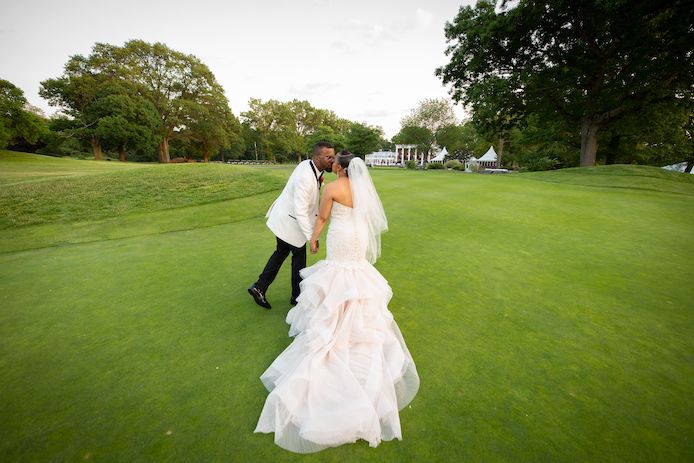 What was your favorite part of event planning?
The favorite part of wedding planning for me had to be dress shopping. Trying on all the different styles of beautiful gowns to find that right one. Then actually finding the one just made the upcoming nuptials that much more real and exciting to look forward to.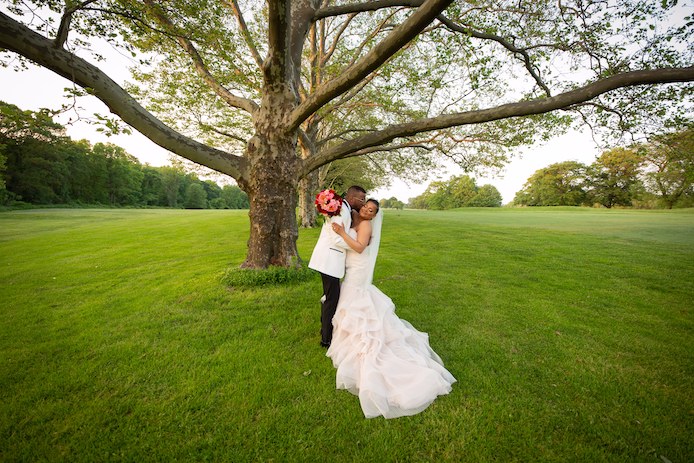 Why Pelham Bay & Split Rock Golf Courses?
We chose Pelham Bay & Split Rock Golf Courses because it was different. It had the historic and elegant look we had been searching for. Being able to say our "I dos" outside on the golf course with the beautiful green as the backdrop and then just walking over to the pavilion to have our reception couldn't have worked out better.  We didn't want the traditional reception hall with the huge chandeliers and carpeting and Split Rock was the perfect choice. No regrets at all.
What were some of the highlights from your ceremony?
Saying our vows was definitely one of the main highlights of the ceremony. Also, jumping the broom. I've always dreamed of jumping the broom when I got married. It was important to us to incorporate a tradition with so much cultural and historical significance. It was a beautiful end to the ceremony and an amazing way to symbolically solidify our union and kickstart the beginning of our new life together.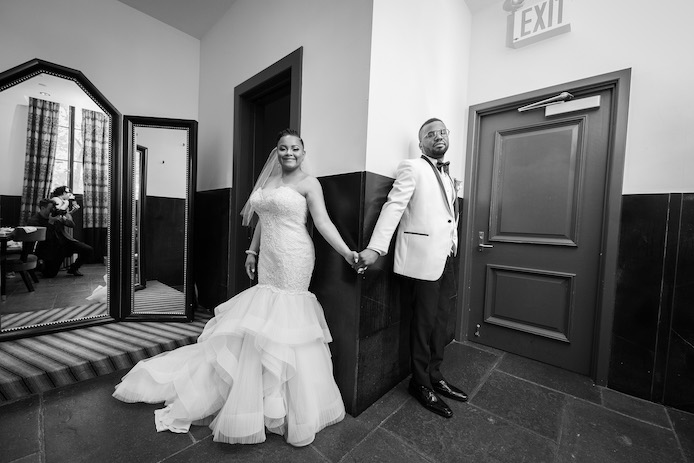 What were some of the highlights from your reception?
Entering the reception as a newly married couple to the song "Rock" by Plies - a song we both learned just days before the wedding- was great! So much fun. Everyone loved it and was so shocked by the song selection. Also, my husband getting on the floor to remove my garter -- another highlight of the night for me. The funniest thing I have ever seen him do. People won't stop talking about it.
Any advice for our future couples?
Your dream wedding can become a reality with the right venue and right people in your wedding party. Don't settle for anything less. It's your day and make sure you actually enjoy it. It'll be over before you know it.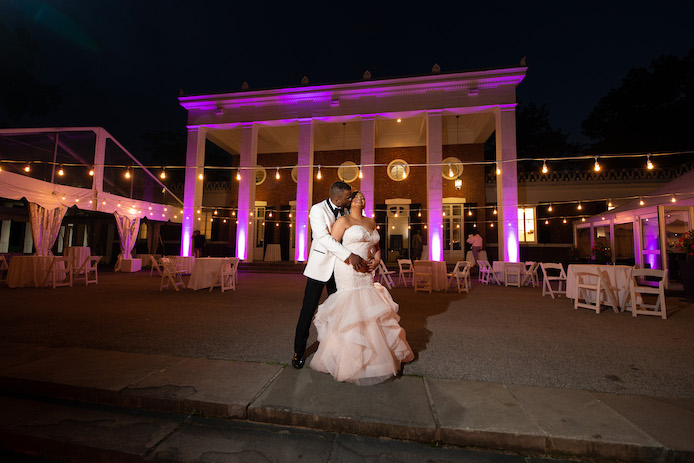 Vendor Love
Venue: Pelham Bay & Split Rock Golf Courses
Photography & Videography: TrueLove Wedding Photography + Video
Wedding Cake: Conti's Pastry Shoppe
Black Cake Favors: Allan's Bakery
Florist: Jerome Florist 
DJ: DJ Spynfo