Real Wedding - Melandy & Bobby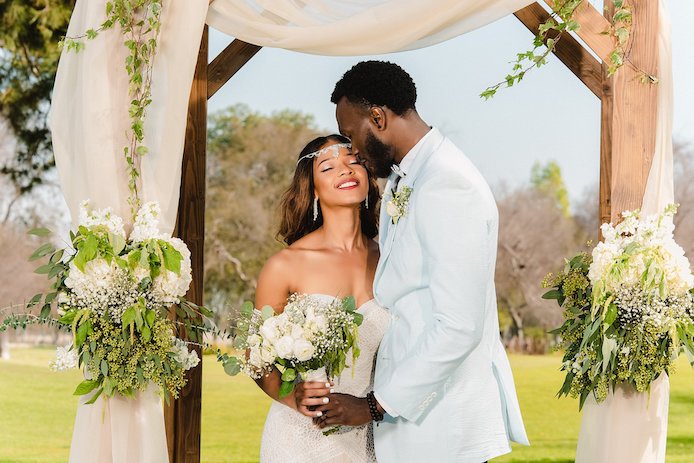 How did you meet?
Mel and I met through a couple from her church. I met this couple while on a cruise a few year prior and while on that cruise they would inquire of my dating status and that trend seemed to continue after each encounter in various cities where we'd would magically see each other.... Fast forward the couple ended up introducing us to each other and the rest is history.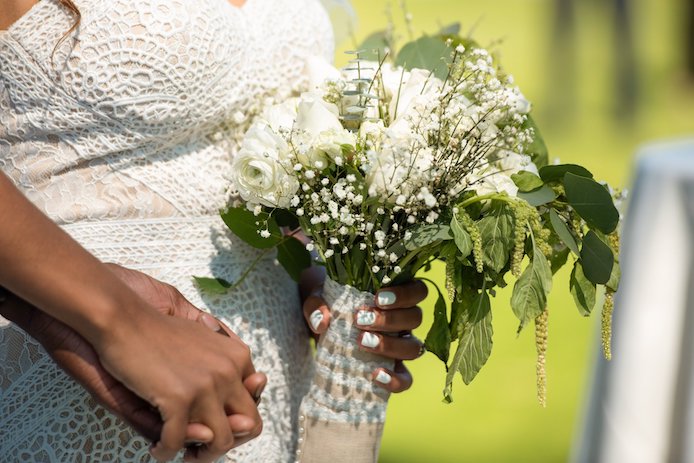 How did he/she propose?
I proposed to Mel at a birthday dinner party I planned for her. While a hired singing group sung happy birthday followed by "Cherish you" by 98 degrees... I proposed to her in front of close family and friends.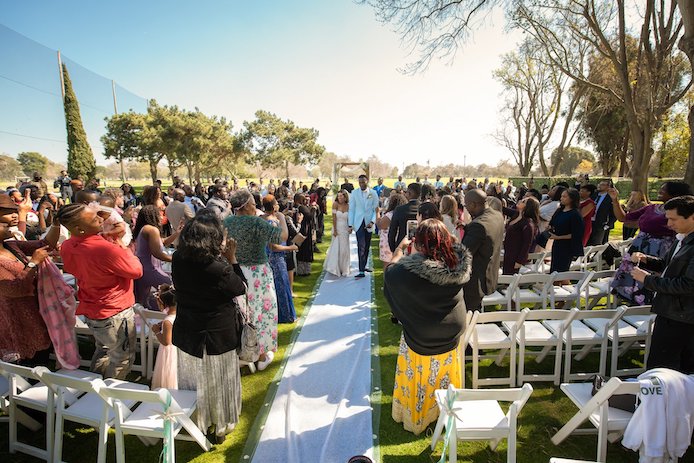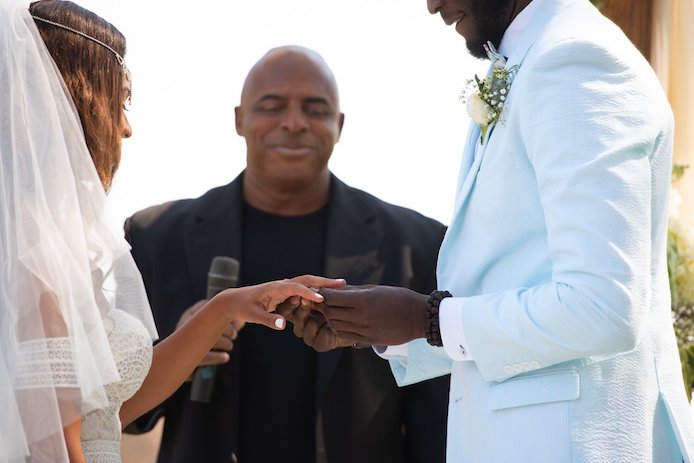 What was your favorite part of event planning?
Mel and I favorite part was the actual planning of the wedding day itself! Now the work/effort required probably was not the favorite nor the funnest but we did have a blast putting our thoughts together on how our special day would look like...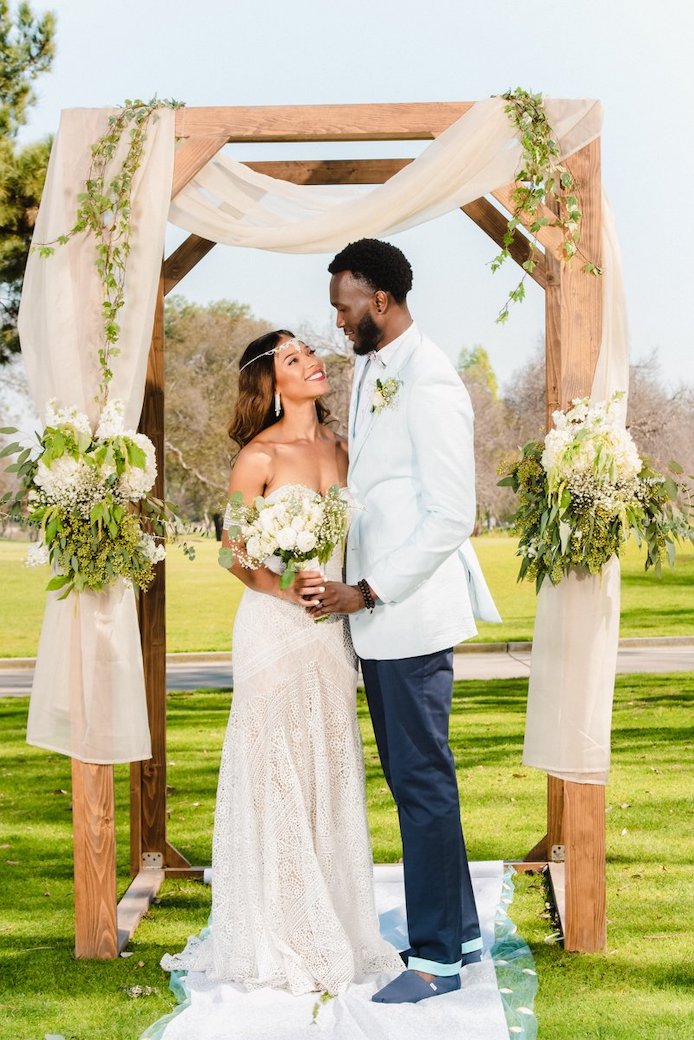 Why did you choose El Dorado Park Golf Course?
We had three important factors in deciding on a venue 1. Outdoor option to incorporate our theme 2. Cost 3. Long Beach location. The El Dorado Park Golf Course fit all three; thus the selection.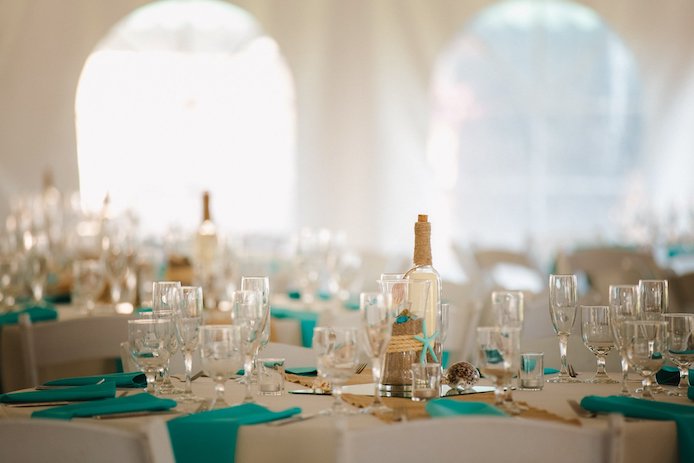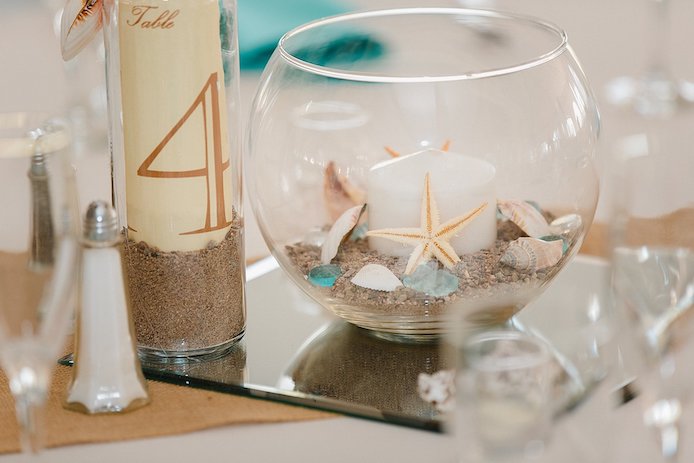 What were some of the highlights from your ceremony?
The day ended up being a beautiful cool sunny day! The groomsmen being introduced as basketball players. The bridesmaids being able to walk bare feet down the aisle (part of the theme) and seeing our vision in terms of decor and setup becoming a reality!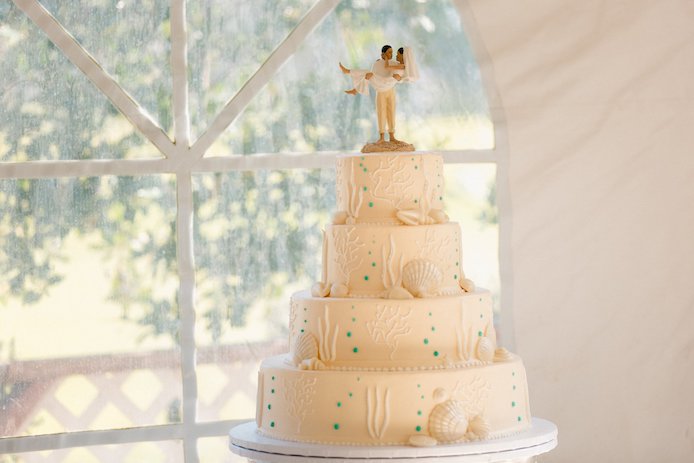 What were some of the highlights from your reception?
The video tribute for Mel and I that was shown that detailed our journey from the day we met up until our wedding day. Our families finally being able to come together for the first time to celebrate us was monumental as well!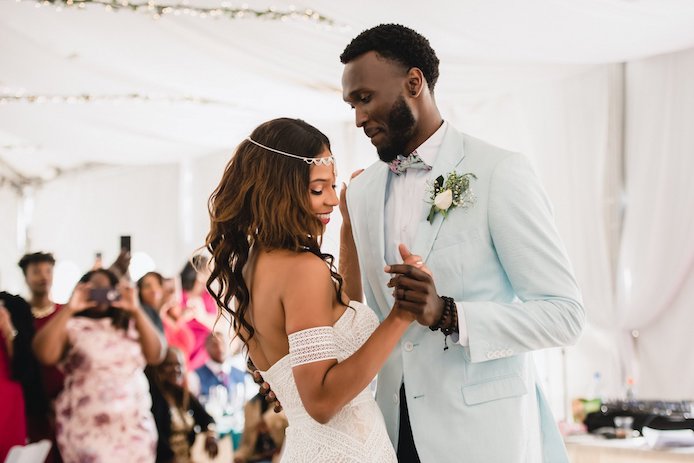 What advice do you have for future couples getting married?
Never plan a wedding, honeymoon, and cross country move all at one time.... Super stressful! Also consider a wedding planner if the financial means are available for one.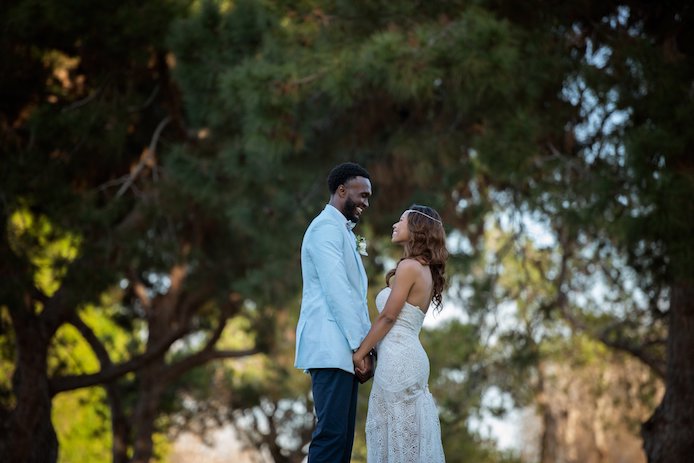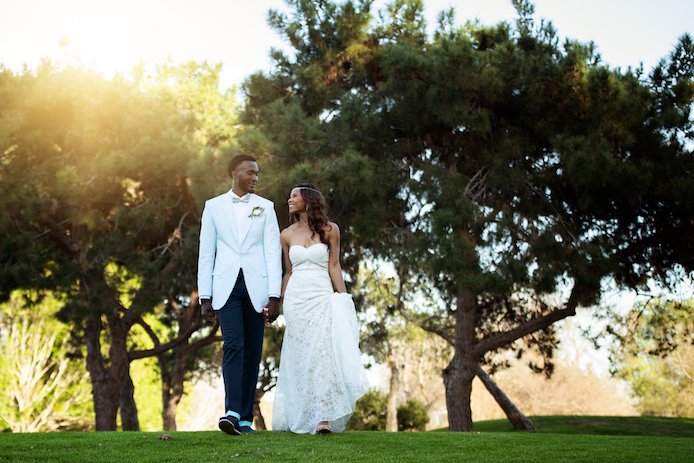 Vendor Love
Venue: El Dorado Park Golf Course
Coordinator: Michel Easmen
DJ: Dj Ron Michel
Photographer: Leymi Gutierrez
Videographer: Tierra White
Bakery: Torrance Bakery
Make-up: CeCe Jones
Event Date:
Sunday, February 24, 2019