Real Wedding - Megan & Nick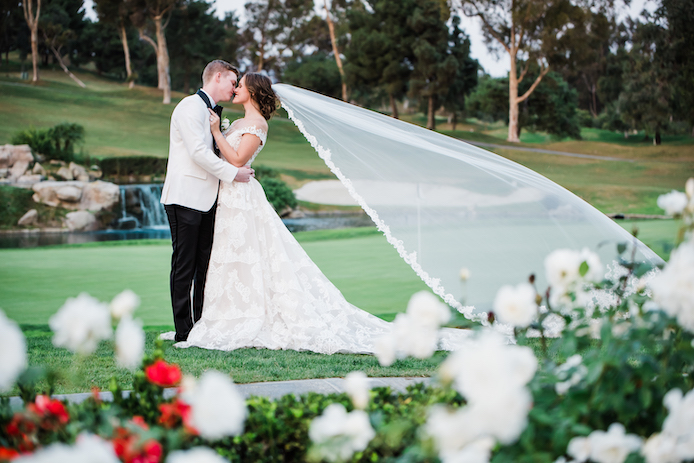 How did you and Nick meet?
Nick and I are high school sweethearts. We actually attended the same elementary school, middle school and high school. We "officially" met at a party in high school when my sandal broke and he offered to carry my shoes for the night. The next day he Facebook messaged me and offered to return the sandals to me, I agreed and the rest was history. I actually got my sandals back on our one year anniversary with the strap repaired and the date we met written on the sole of the shoe!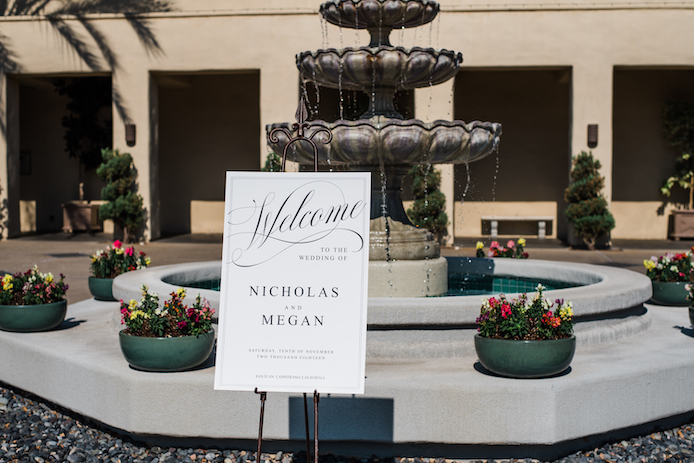 How did he propose?
Nick proposed to me on Christmas Eve 2016. He told me that he wanted to "take photos" by the large Christmas tree in our downtown area but little did I know he had planned the most perfect proposal. Including having my sister hiding in a nearby bush to take photos of the whole thing! I was very impressed with him because I had spent the entire day with him and didn't expect a thing! He was as cool as a cucumber!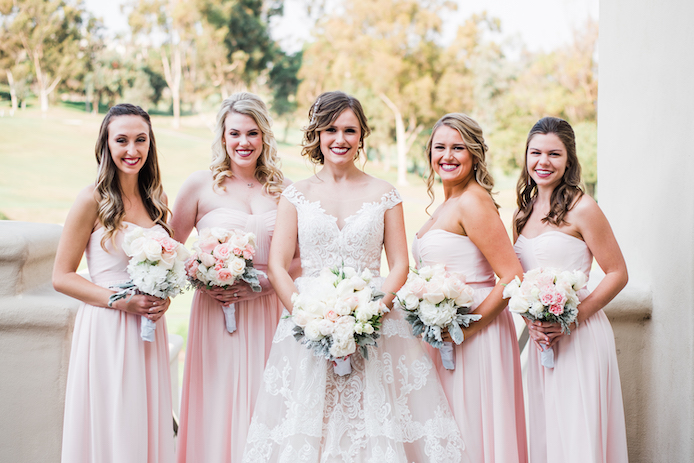 What made you choose Marbella as your venue?
We chose Marbella because we wanted a venue that was; elegant, timeless, and versatile. We were immediately impressed with the beautiful grounds that were well maintained including the numerous rose bushes and beautiful waterfall that served as the perfect backdrop for our ceremony. We felt that we got a lot of extra items included in our package and after touring approximately 10 other venues, we knew Marbella was the perfect fit!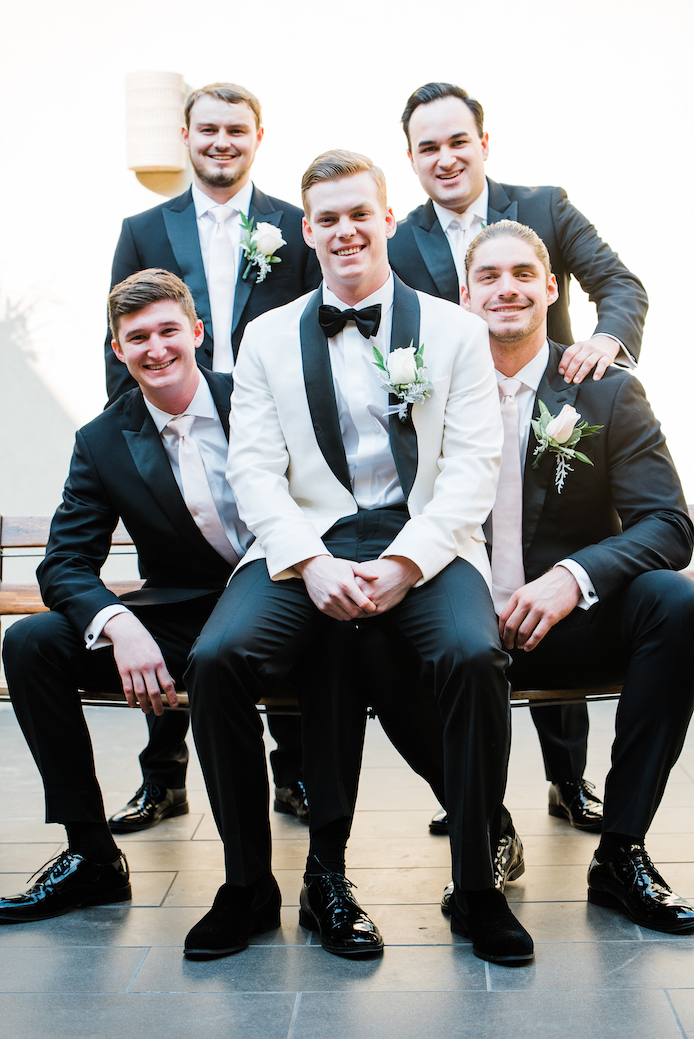 What were you ceremony and reception highlights?
Where to begin about the most PERFECT day EVER?! To this day people still tell me that they felt that was the most beautiful wedding they had ever been to. I know that a huge part of that was because of what a great job Marbella did and what a stunning venue it is. We lucked out on having the most PERFECT weather and sunset but in addition to that I felt like Marbella had thought of everything for the guest and us!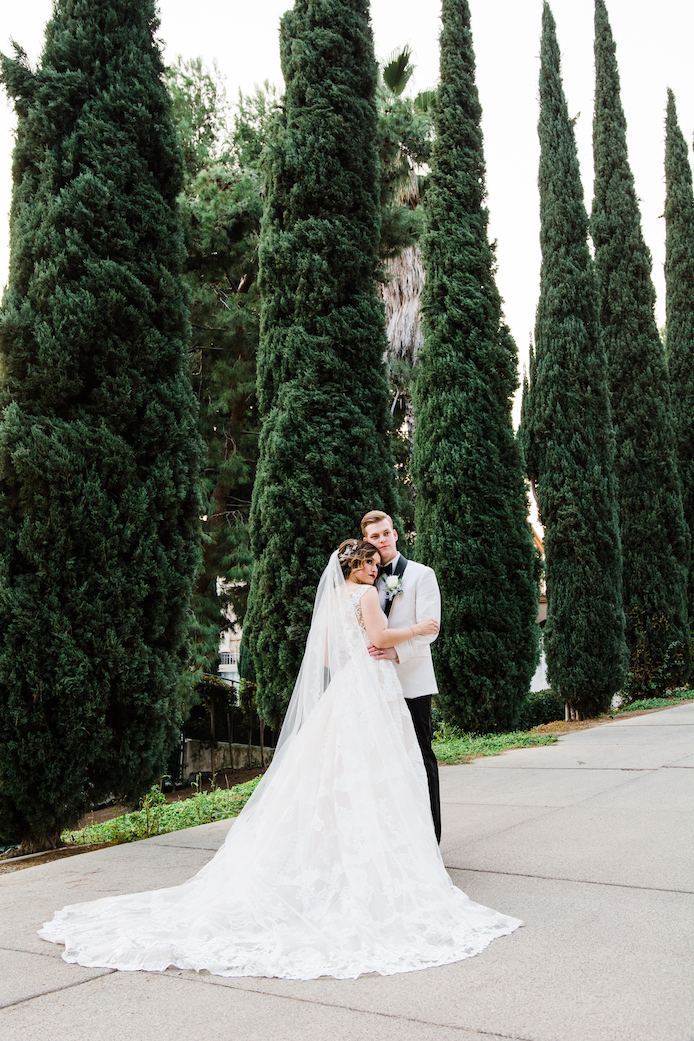 Highlights for the guest include; refreshments prior to the beginning of the ceremony, lovely cocktail hour with a large selection of cheeses, fruits, and appetizers, prompt bar service during reception, delicious food and just a visually pleasing experience that flowed nicely.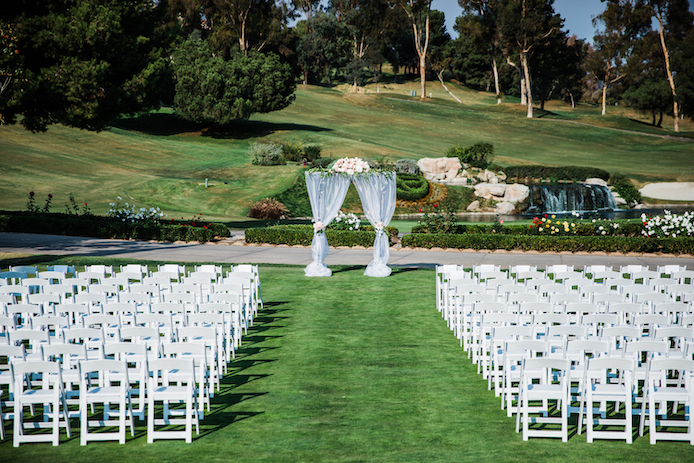 Highlights for the bride and groom; the feeling that we did not have to worry about ANYTHING! Kaile and her team were extremely thorough and stayed in close contact with our coordinator and other vendors to ensure a seamless experience! My husband and I cannot recommend Marbella Enough! The venue is just breathtaking, the area in which it is located is perfect for guests and the bridal party (close to great rehearsal dinner venues, shopping, the beach, etc), the staff is super nice and extremely helpful, Kaile and her team were very prompt with communication and let me meet with them literally ANYTIME I had a question or second guess about a detail that I had chosen. I honestly could go on and on! If you are looking for a venue that is elegant, unique, professional, and beautiful, look no further than Marbella CC!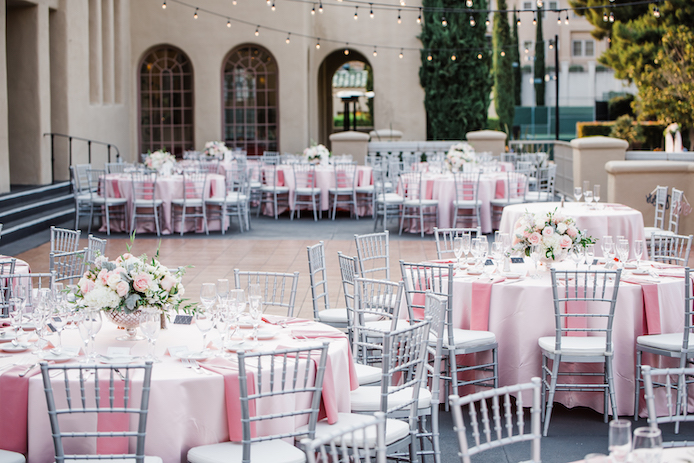 Vendor Love:
Coordinator: Monica Haleh with Create Events SD
Florist: Roubina Petrossian
Photographer: Rachael Smith Photgraphy
DJ & Photo Booth: KSDJ
Cake & Desserts: Sweet Traders
Event Date:
Saturday, November 10, 2018