Real Wedding - Lea & Rey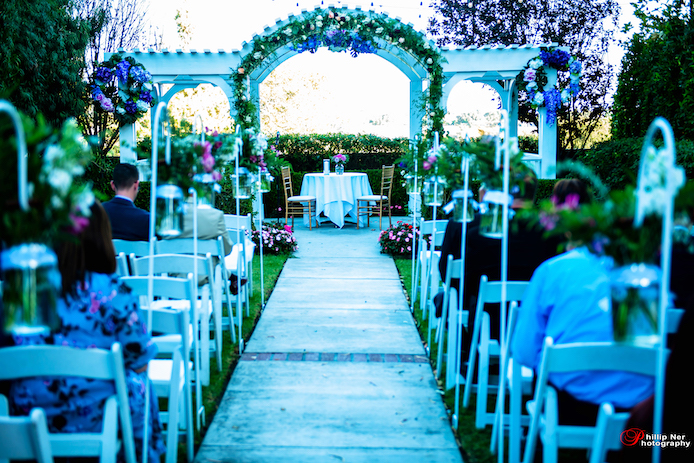 I met Lea at a friend's house at a birthday party in Walnut, CA several years ago. I gave her my business card that evening. She called me a few weeks after just to say hello. Then a week later, we went out for lunch. She then invited me to her church in Covina. At that time she was a member of the church's choir. I started attending her church regularly for months before I became a member. After attending her church every Sunday for several months, I decided to join her congregation. The church's minister personally did the bible core studies with me for a few months before I got baptized as a disciple. In June 2015, I was baptized as a Christian. We started dating shortly after.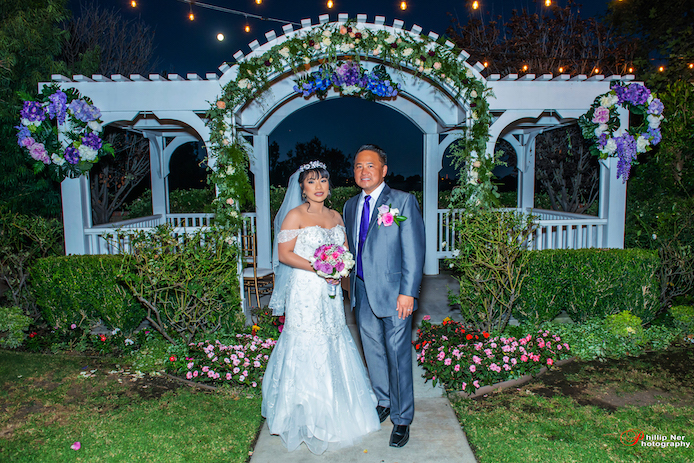 Three years after, on her birthday on September 4, 2017 I proposed to her. I'd already bought her engagement ring during the holiday season of 2016. I was just waiting for the right moment. My proposal was not extravagant because I wasn't really planning to propose to her at that particular moment when I did. I just happened to have the ring in my car at the time. I was planning to have a big production for the proposal, but she just happened to give me an ultimatum about marrying her when we stopped by the dental office where she works after taking her out to a birthday dinner. So I went to my car to retrieve the engagement ring and the rest is history.
After we got engaged, we didn't really set the wedding date. We originally were going to do a civil wedding in June 2018, but as the date got closer, we both didn't really made an effort to commit and plan it accordingly with the courthouse and our family. The date came and went. In July, we were watching short wedding videos of people on YouTube and that really encouraged us to do a big wedding with a ceremony and reception. Therefore, we decided in early July 2018 to move forward with it and set a late September 2018 wedding date. We didn't hire a wedding planner and we did all the work ourselves including all the floral decorations.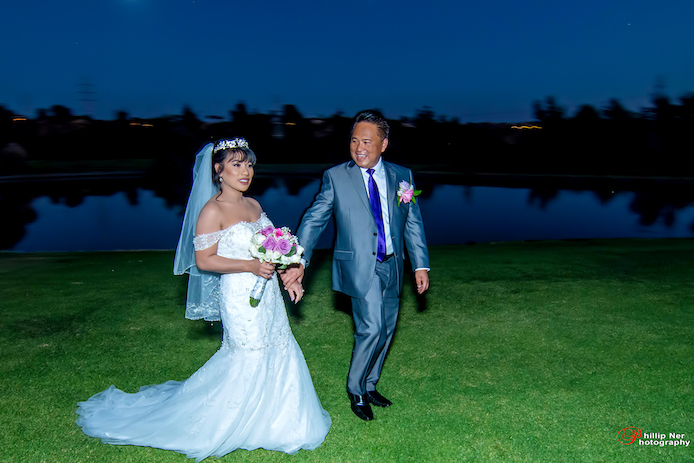 We went to several venues in the San Gabriel Valley area for a span of a week in July. Some places were really nice and big and also affordable. The main reason we choose San Dimas Canyon Golf Course was because when we first visited on a Saturday, the ballroom was set up for a wedding that evening so the place was already set up – it was like a home buyer viewing a house that is staged, compared to an empty one. The ballroom was not big with high ceilings, but it felt cozy for us and our 105 guests. The second reason was Lisa Smith has good interpersonal skills with her clients. She had good communication with me throughout the months leading to the event. 
Further, the packages the facility offered were reasonable, and after a few tweaks, we agreed to use the venue. The wedding planning was short and challenging but we pulled it off. The food was great and the staff did a good job, especially the banquet supervisor who was in charge that evening. The ceremony and reception were a success!