Real Wedding - Lauren & Andrew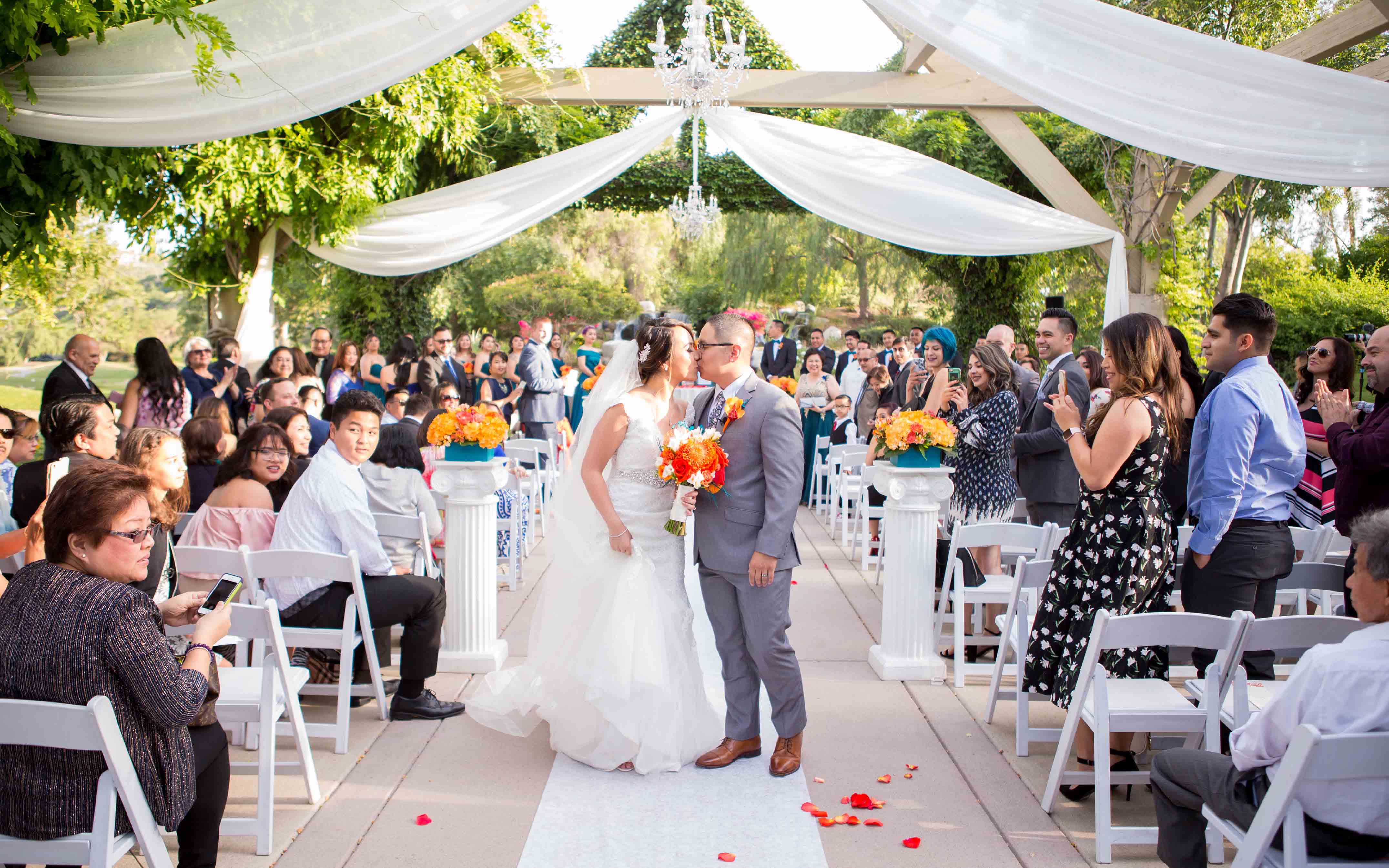 Bride Lauren Antonio, and Groom Andrew Masulit were married on May 5, 2017 at Coyote Hills Golf Course among 220 of their closest family and friends.
Where They Met
Lauren: We met in sixth grade at our middle school. We went through middle school and high school as friends, only getting together our first year of college, second semester.  
The Proposal & Engagement
Lauren: My friend from San Francisco had told our group of girls that she was coming down to West Covina for a family party. We hardly see each other now that we've all started our careers and lives of our own, so we tend to make it a point to get together whenever we can. I came to my brother and sister-in-law's house first to help them "unpack," but found myself with very little to do. I was meeting the girls later in the evening, and they were pushier than usual. I was feeling very "bummy," with little to no enthusiasm to put on real clothes and wear makeup.
When I got to my friend's house, that "bumminess" was apparent as I truly did not change out of my sweats nor put on makeup. She insisted that we all get our nails done, and that it would be on her since she had just gotten a "promotion." They planned for us to have breakfast the next day, which was also heavily insisted upon despite the fact that I had also been invited to a brunch with Andrew's sister and her coworkers. She was apparently so desperate for me to come that she was willing to buy me a dress (I had nothing decent to wear that weekend).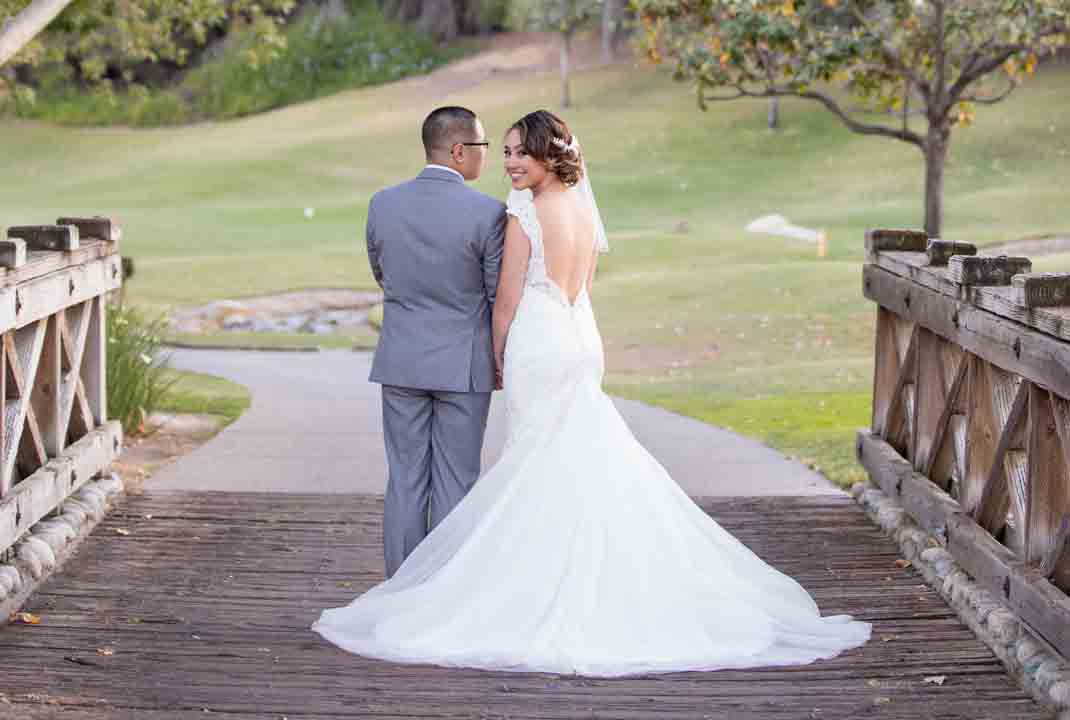 After breakfast with my friends, we went to Sephora to peruse some makeup, and my friends kept putting more on me. I didn't think anything of it because I did happen to feel pretty blah. My friend then said she needed to be dropped off at a church event and as we were making our way there, I got more and more confused with the direction we were going in.  I've known this friend since 3rd grade and I knew her church was nowhere near this location, whatever this location was.
We pulled up to this residential area that overlooks the city, stopping at their community park. It didn't look like a church event at all, but I did see some people lined up against the railing.  I then saw my sister-in-law, and straightforwardly asked, "Quynh, you have white people at your church?" I know how wrong that sounds but I've known this girl since I was 8 and happened to know her church is entirely made up of people of Vietnamese decent. I stared more closely and realized it was Amanda.  I then stared at everyone else, and realized it was Andrew and I's family holding up large pictures of our journey as a couple. That's when I knew.
They threw a dress at me, along with the shoes. I was instructed to change, and I shakily kept asking what was going on, though I knew. My friend Sheila held my hand as I walked past each and every one of our family members, and met Andrew at the edge of the cliff. He did not stumble at all. He kept his eyes right on me as he asked me the most important question of our lives.  With no hesitation, I agreed to our life together.
Why Coyote Hills Golf Course?
Lauren: What really impressed us about Coyote Hills was the ceremony site, which is absolutely gorgeous!
Challenges During Wedding Planning
Lauren: Challenges revolved around Andrew's and my desire to please everyone. Andrew and I got along great, with no stress in making decisions, or executing tasks. Others wanting to put in their opinion or wanting us to do things a certain way, however, was more stressful than anything else.  
Highlights of the Ceremony
Lauren: I loved that it was humorous and full of genuine love. Many of our guests came up to both Andrew and I, wanting to know who our officiant was, and telling us that they enjoyed it very much. They truly felt the love radiate from our relationship. They were laughing and crying, and it was just overall a great experience for everyone. 
Highlights of the Reception
The music was phenomenal. Our DJ truly read our guests' vibes and it was a great time! Many of our guests wanted his contact afterwards. It was so much fun!
Vendor Love
Venue: Coyote Hills Golf Course
Photography: Kirstin Burrows Photography
Videographer:  ScenEmotion Films
DJ: SoundWave Productions - DJ Wil
Dress: Morilee by Madeline Gardner
Shoes: Badgely Mischka
Flowers: Flowers by Ninfa
Hair: Luna Bella Beauty - Marie Tran
Makeup: Luna Bella Beauty - Marie Tran
Groom's suit: Suit Fashion USA - Ross
Groom's shoes:  Stacy Adams
Cake: Amazing Cakes Anaheim