Real Wedding - Kathryn & Patrick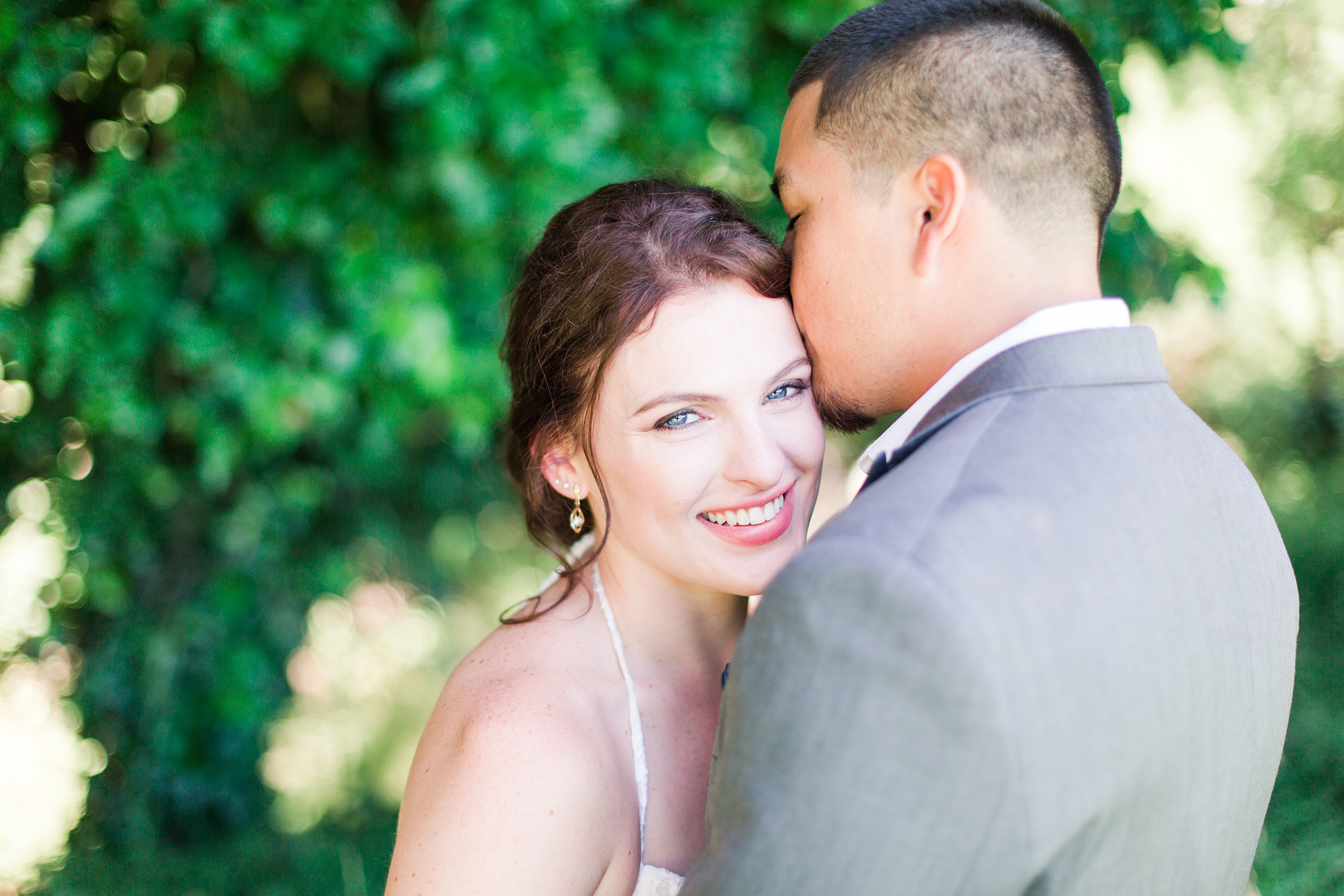 Kathryn & Patrick were married on June 17, 2017 at Seascape Golf Club in Aptos, California among their closest family and friends.
How They Met
Kathryn went to an All-Girls Catholic high school and Patrick went to an All-Boys Catholic high school. Both were located in San Jose. We both ran track but only Patrick's school had a track and Kathryn's school was close enough for her track team to bus over to share the track. We met our sophomore year in 2007 while training with the same coach in the pre-season. By our junior year, we had become friends, and on February 23, 2008, we went on our first date.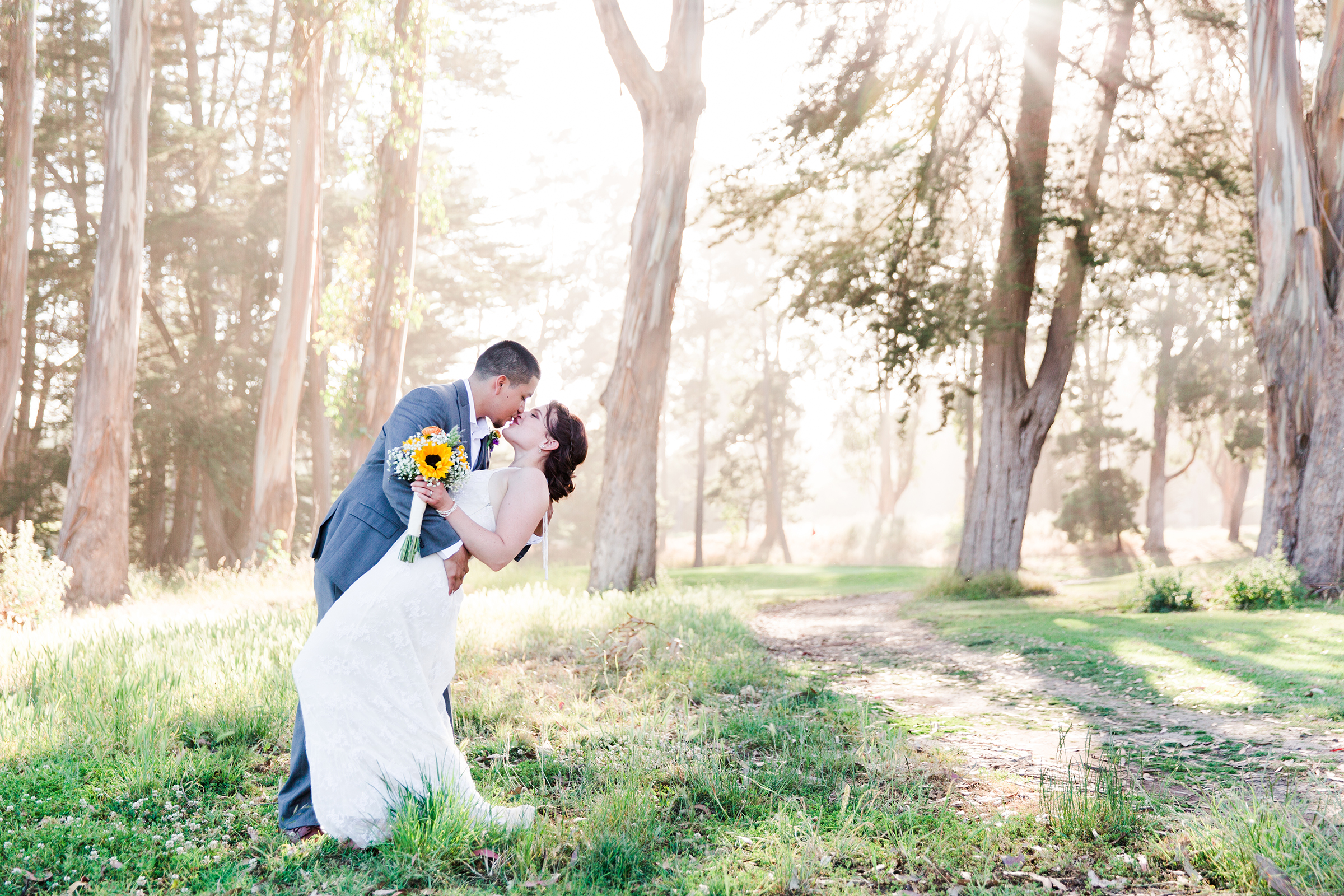 The Proposal Story
Patrick: We had discussed marriage surprisingly early on in our relationship, and after 7 years together, I proposed to Kathryn on October 16, 2015. We had gone the unconventional route, and picked out our rings together about a month before I proposed. As far as the actual proposal, it was very simple. I proposed to her in our apartment after picking her up from work on a Friday (we were sharing a car at the time). I had left flowers and a few other items to remind her of our first date sitting on our kitchen table, and positioned my laptop towards the front door in order to record the proposal. When we walked in the apartment, I started playing the song on my phone we had already agreed on to be for our first dance. I said some words to Kathryn about what our relationship meant to me, and then I got down on one knee and asked her to marry me. She said, "Yes" and the rest is history. Not long after, we discovered we were pregnant with our beautiful daughter.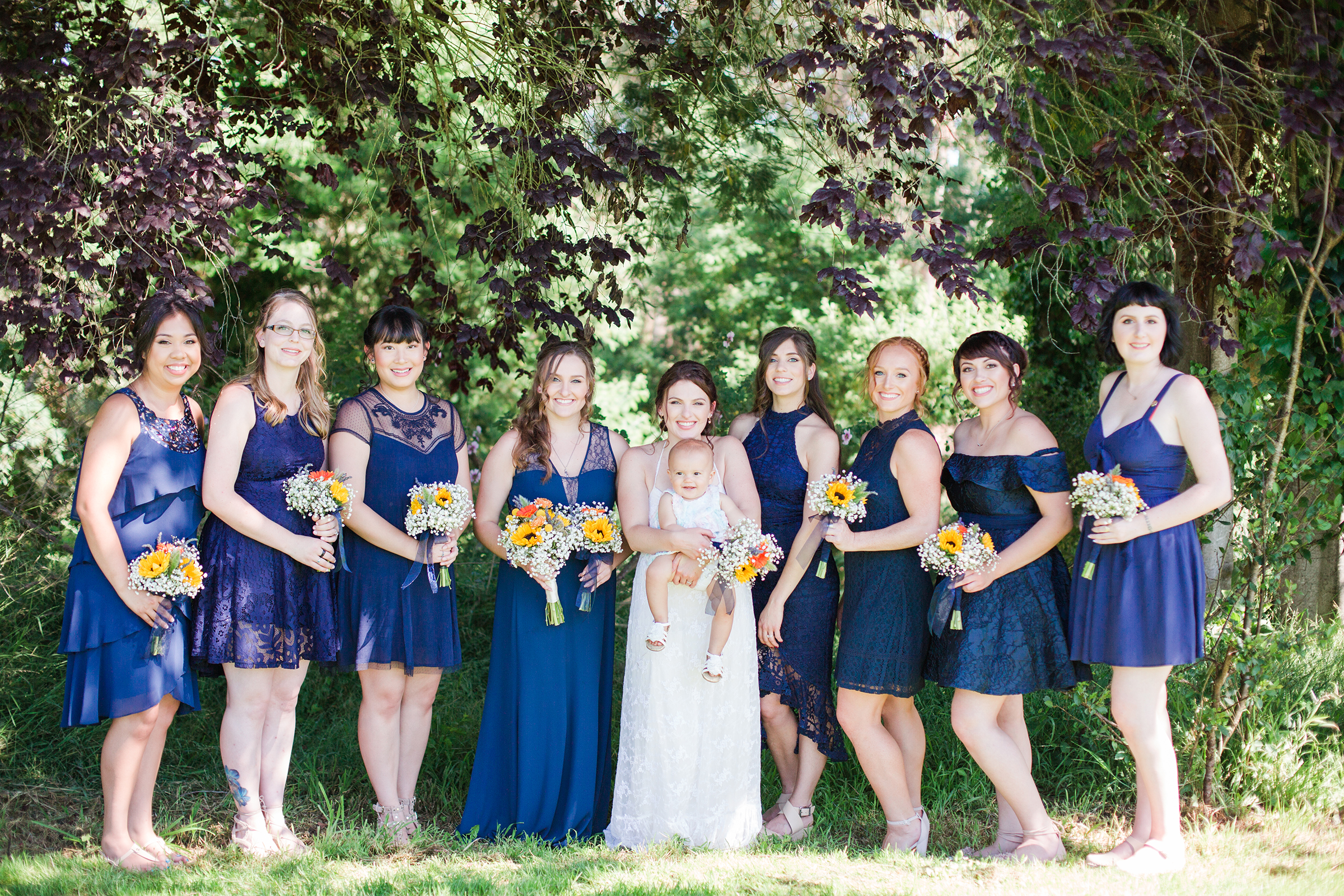 Why Seascape Golf Club?
Patrick: They had everything we were looking for! Our goal was simply to throw a great party with our friends and family. To us, all you need to do that is a dance floor, good food, and a full bar. Seascape Golf Club had all those things, and a fabulous view and grounds. What really made the decision for us was the event coordinator, Maritza. She was so upbeat and on top of things that we felt we were in good hands since neither of us had a clue what we were doing!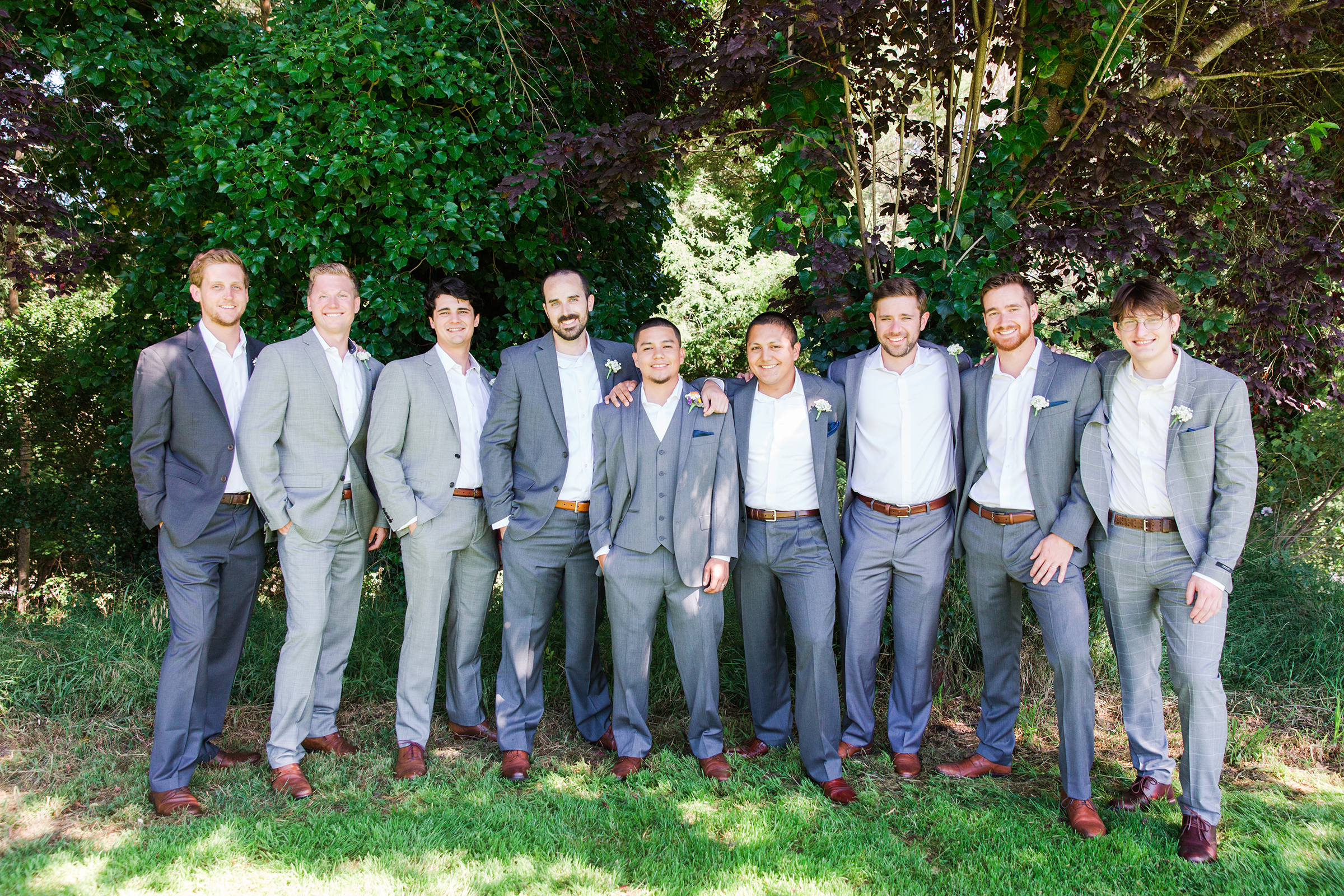 Challenges Faced While Wedding Planning
Kathryn: We are not big planners. We are more the spontaneous, "Hey, we've got food and drinks and games, and the sun's out – come over" type when it comes to getting together with people. My Matron of Honor was a superstar at pointing out important things and details I never would have thought about until crunch time. The most challenging part was really the last week leading up to the wedding, scrambling to make sure all the details are figured out, and all your vendors are coordinated with the info they need.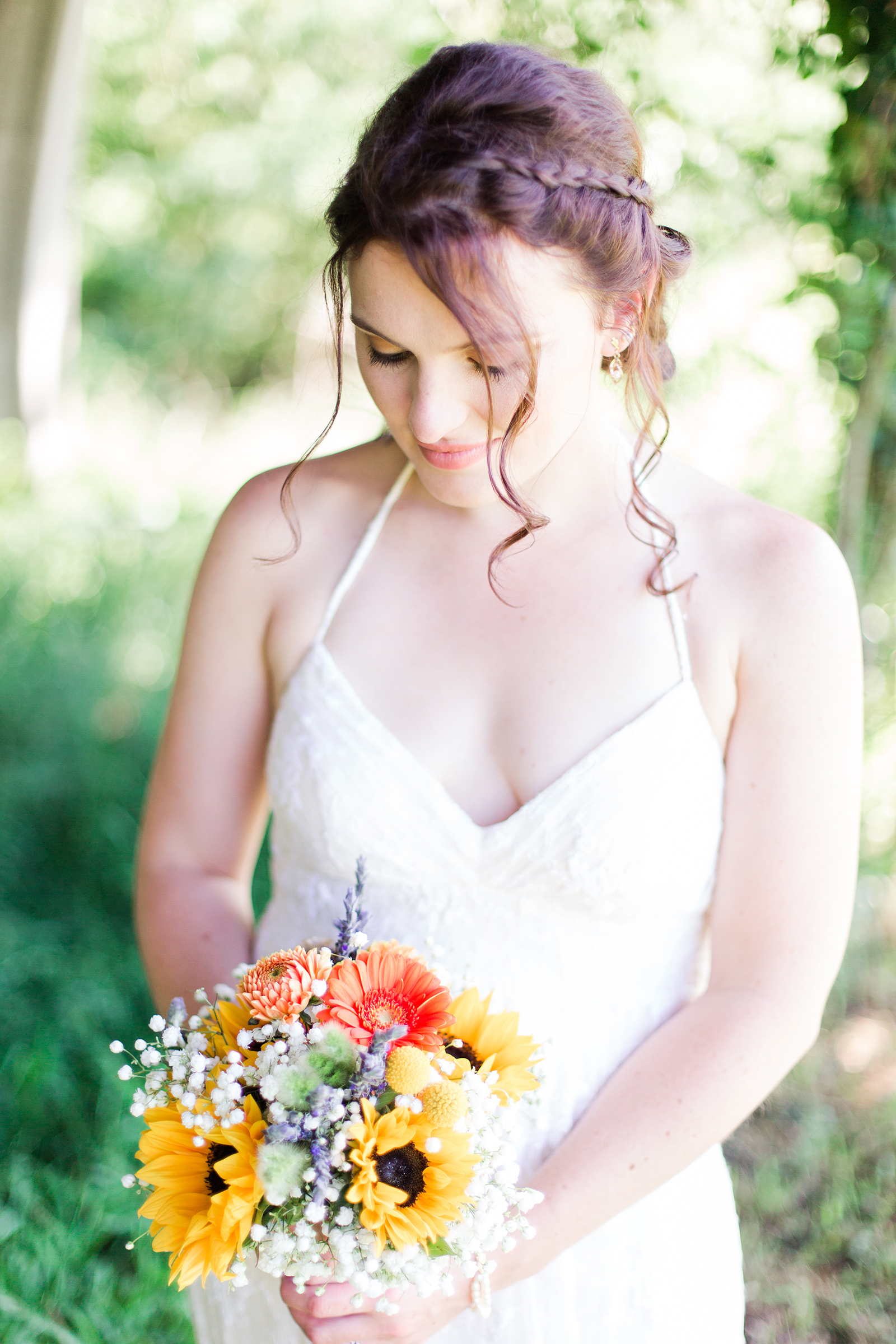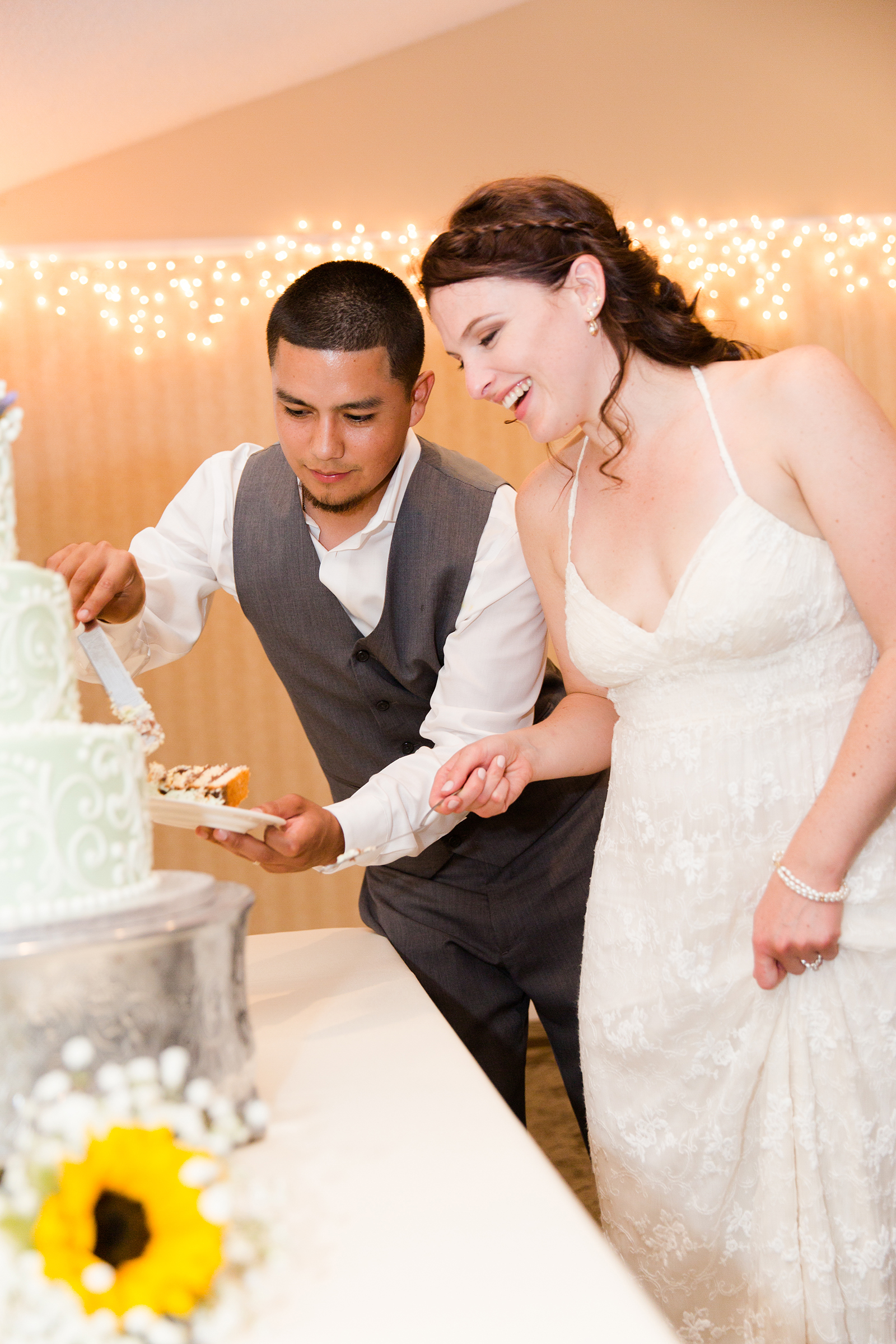 Highlights of the Ceremony and Reception
The ceremony was really something thanks to our incredibly well spoken friend and officiant, Michelle Vock. She is a close friend of ours from college and she crafted the most beautiful and heartfelt ceremony for us. She even formatted and put together the book we used in the ceremony – with tabs for each reader and our vows! The reception was so fun. We had a great DJ, a fantastic and fun photographer, and a delicious cake! The photo booth was also a really fun addition!
Vendor Love
Venue: Seascape Golf Club
Florals: Sweeley's Design Shop
Wedding Cake: Freedom Bakery & Confections
Photographer: Briana Calderon from Briana Calderon Photography w/ assistance from Danielle Gillet Photography
Hair & Make Up: Stefanie Lee from Stefanie Artistry
Wedding Invitations: Wedding Paper Divas
Event Rentals: M&M Party Rentals
DJ: DJ Too Tall
Wedding Dress: Neiman Marcus (last call clearance rack from 9 years ago). My Junior Prom dress that I fell in love with and told everyone, "If I marry Pat, I'm totally wearing this dress."
Bridesmaids Dresses: Each bride got to choose their own dress. Fun fact - my sister's Maid of Honor dress was also her senior prom dress.
Tuxedos: Same idea as bridesmaids
Wedding Officiant: Michelle Vock