Real Wedding - Jessica & Brad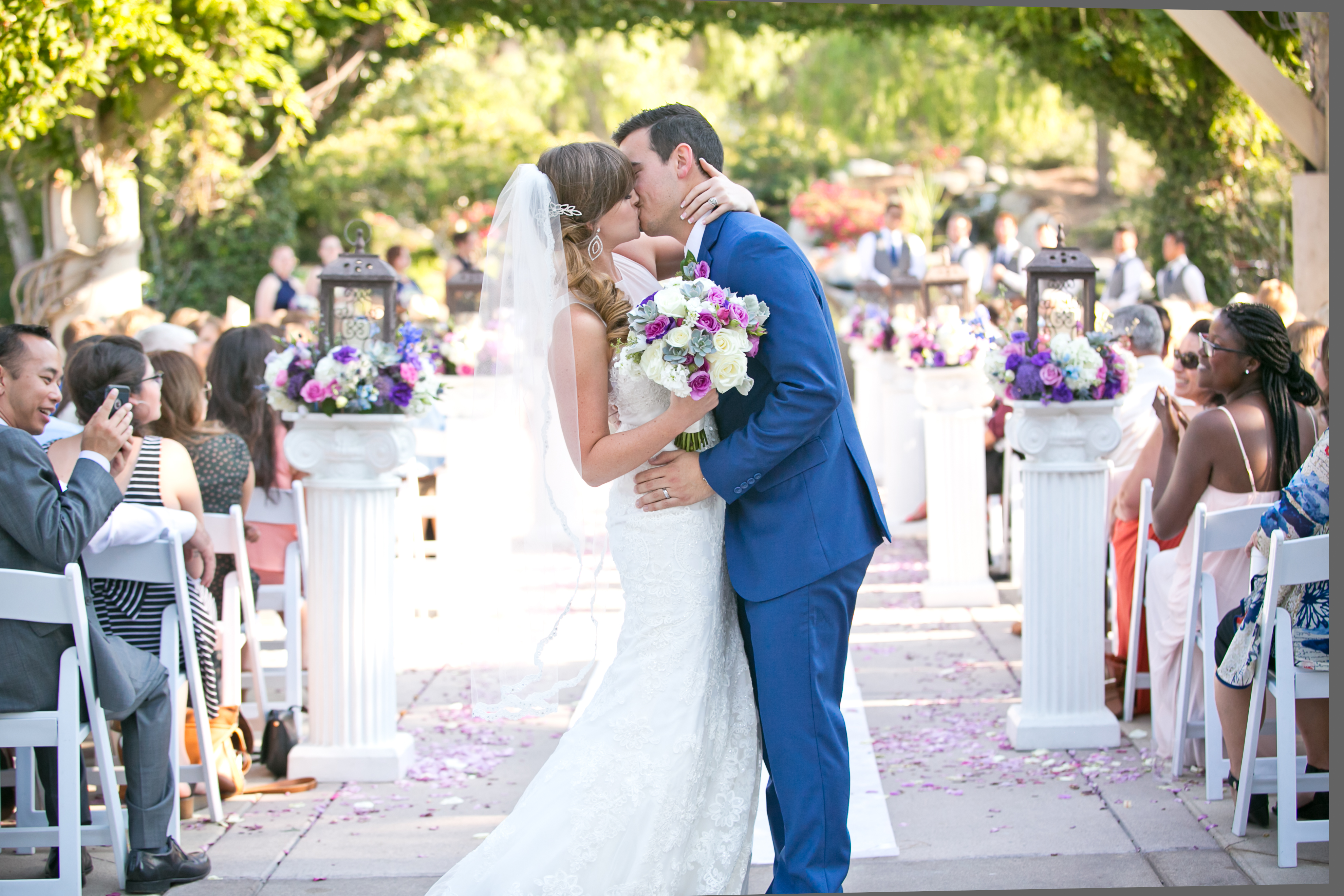 Real Wedding – Jessica & Brad
Jessica Johnston and Brad Kounter were married at the Coyote Hills Golf Course in Fullerton, California on Sunday, July 31, 2016.
Where did you meet?
      We met through a mutual friend at our college, Point Loma Nazarene University in San Diego, CA. She invited us both to go to a church event downtown, and we stayed up talking to each other into the late evening hours. The rest is history!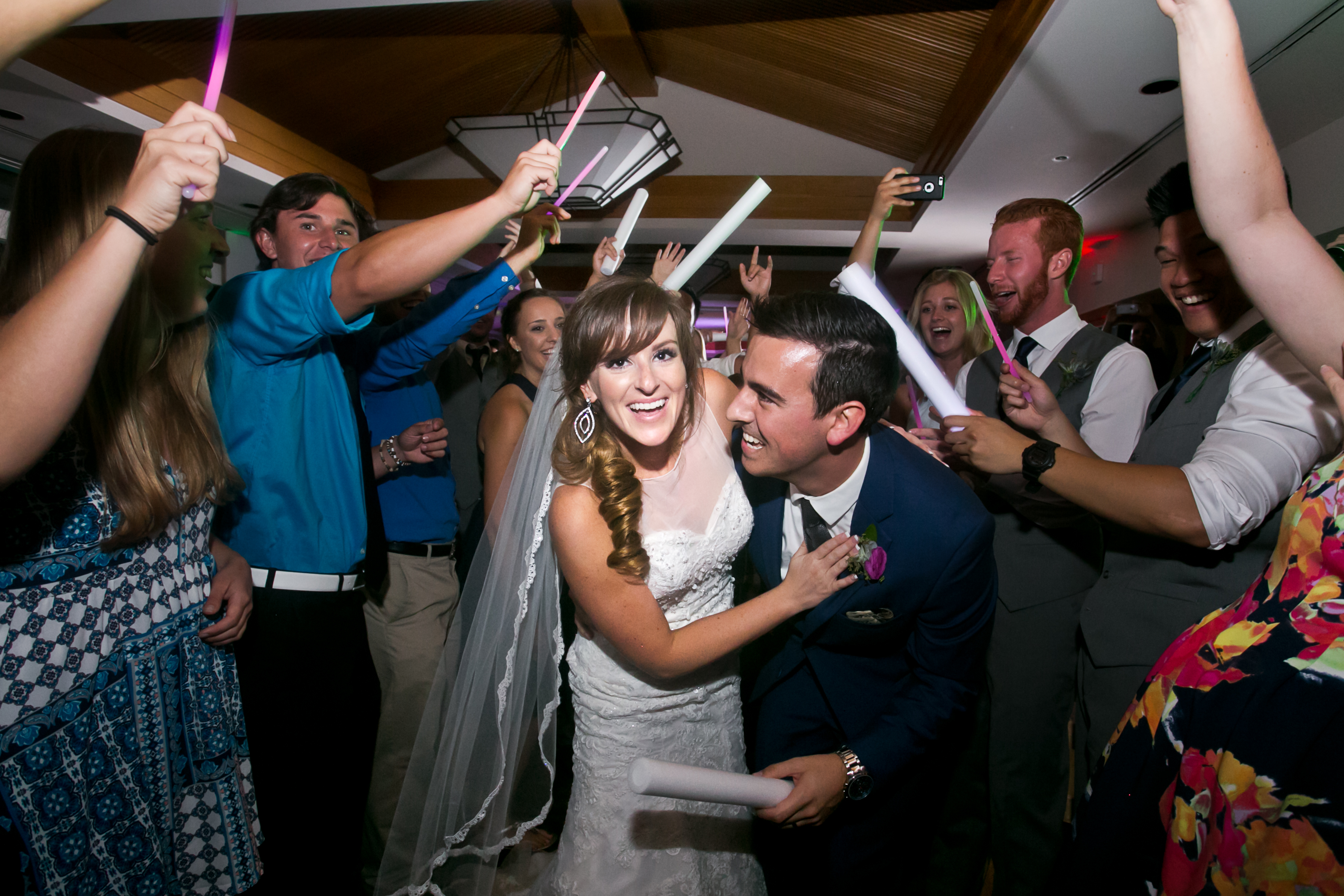 How did he propose?
On January 24, 2016 I thought I was going dress shopping with my friend Katie for her wedding. After church, she called me saying that she was sick and couldn't go dress shopping anymore. I had already cleared my day, so Brad asked me if I wanted to spend the day with him. We went to build-a-bear and out to lunch. After we got clothes for a fancy dinner date, he took me to a historic lighthouse. Brad told me that we needed to meet one of his friends, and it just so happened to be on the cliffs overlooking the ocean at the tree where he first said "I love you". When we got there, he had a beautiful spread of blankets, candles, and pictures of us hanging in the tree. He had an empty scrapbook with captions of the pictures he printed out. We glued the pictures in, reliving the past year of our relationship. He got down on one knee, and also surprised me with a party filled with all of our cherished family and friends.
What was the deciding factor of having your Wedding at Coyote Hills Golf Course?
The deciding factor was the overall beauty of the venue. It was absolutely breathtaking! It was difficult for my family, myself, and Brad to all come to an agreement on a venue previously, but with Coyote Hills it was easy! We all agreed that it was stunning and was able to provide us with everything we needed in a wedding venue.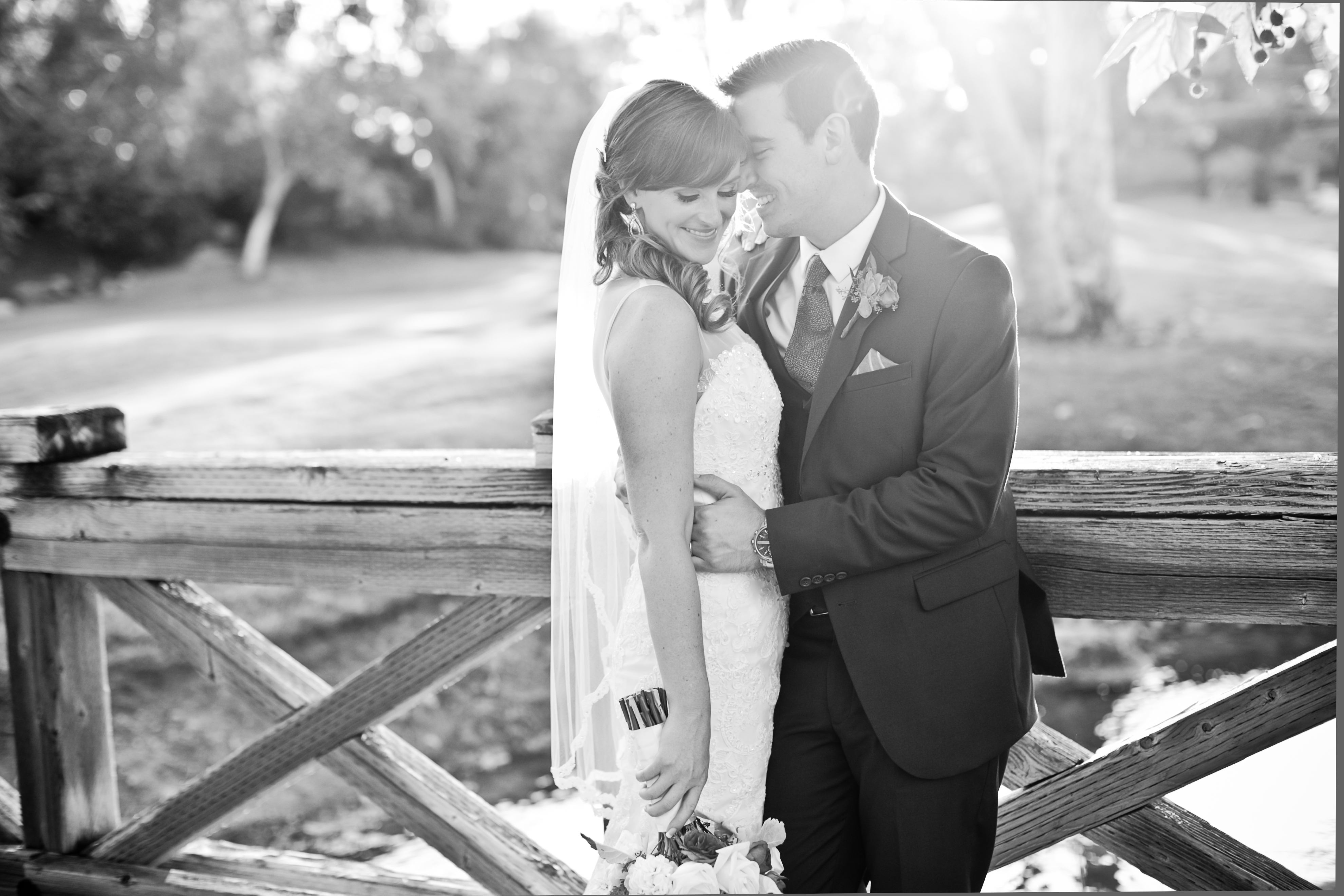 Vendor Love:
Venue – Coyote Hills Golf Course
Photographer – Erin Hughes
Videographer- Vivian Ecclefield
DJ- Ray Flores
Dress- David's Bridal
Bridesmaids Dresses- Etsy
Shoes- Macy's
Flowers- Cielo Rose (Alma)
Hair & Make-up- Heather Hill and Lynne Hill (aunt and grandma)
Grooms Suit- Friar Tux Shop
Cake- Patty's Cakes and Desserts
Photo Booth- Ray Flores
Officiant – Frank Winans
Stationary – Shutterfly