Real Wedding - Haley & Branden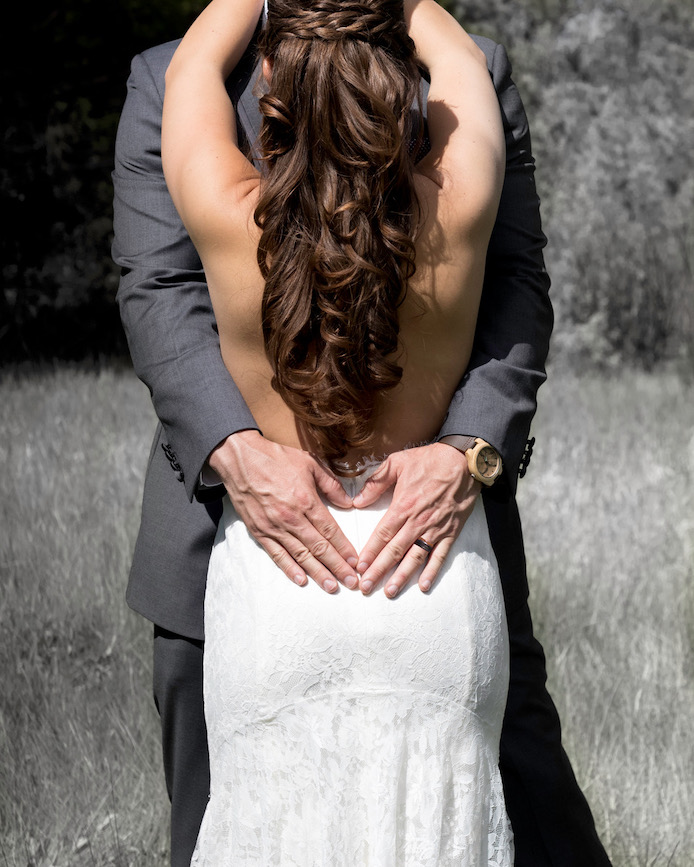 How did you meet?
We actually met on Tinder!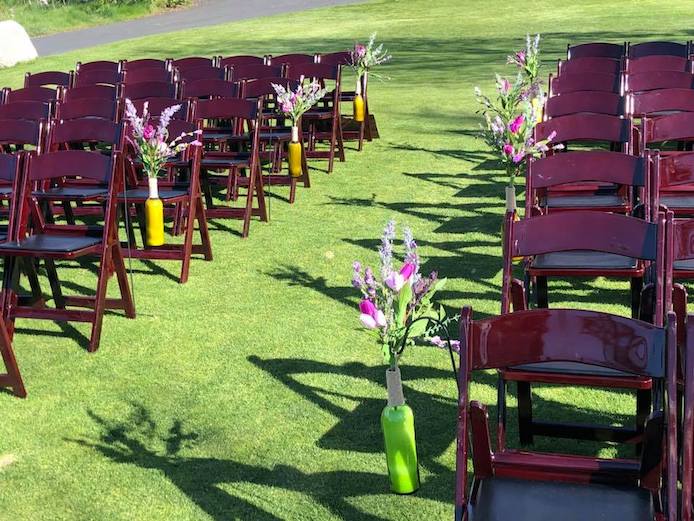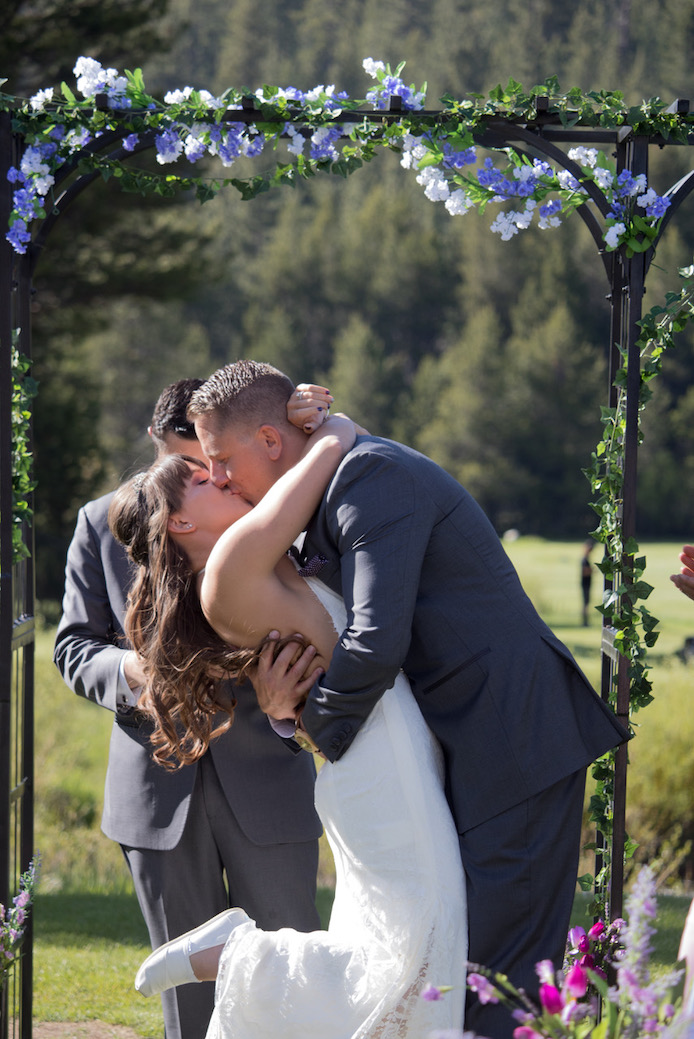 How did he propose?
We realized that it was National Pizza Day that morning (one of our favorites) so we had gone to brunch so that I could take a break from studying for exams. On our way home Branden suggested stopping at Rancho San Rafael to talk a walk. We meandered through the gardens for a bit while we joked back and forth before we stopped at a little bench that was surrounded in vines. As we continued to joke around, Branden asked me "So are you really sure you want to spend the rest of your life with me"? Up until this point I was still completely oblivious. As he began to get down on one knee, I realized that he had switched his sweatshirt for a heavy jacket when we had parked (even though it was a gorgeous day), he was acting oddly nervous, and his hand had been stuffed in his pocket this whole time. He pulled out the ring, and asked if I would spend the rest of my life with him.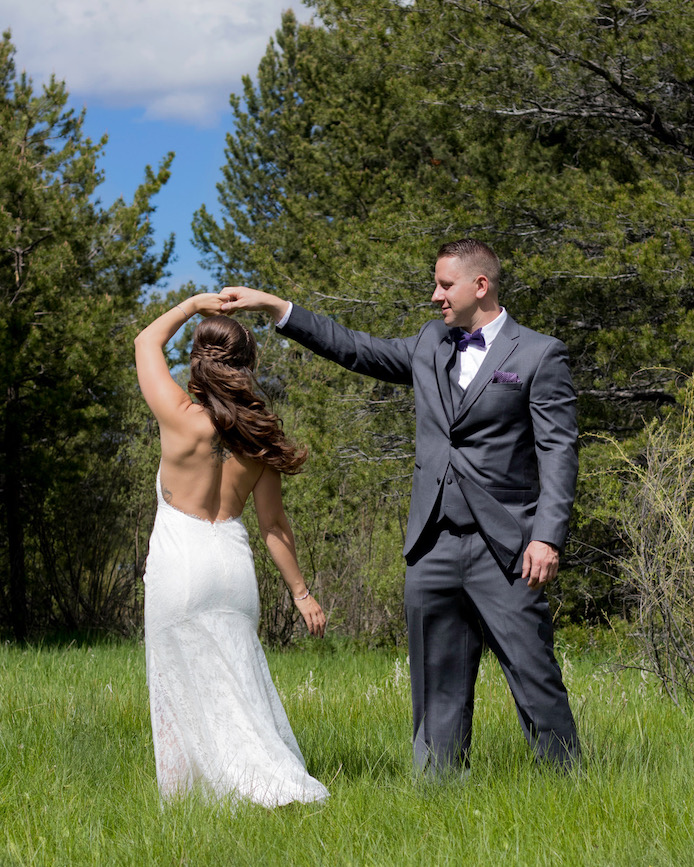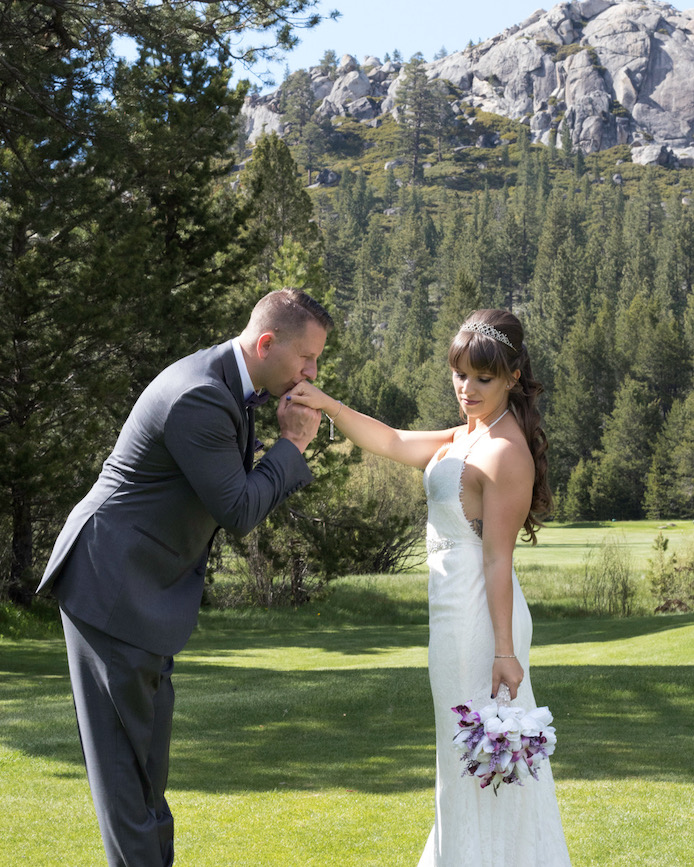 What were your favorite wedding day moments?
H: I would re-live the entire day if I could, it was the best day of my life. But one moment in particular that stands out to me was after we said our vows and we were making our exit from the ceremony, I was able to look at Branden and realize that we were finally husband and wife, we finally did it, and we were going to get to spend every day of the rest of our lives falling more and more in love.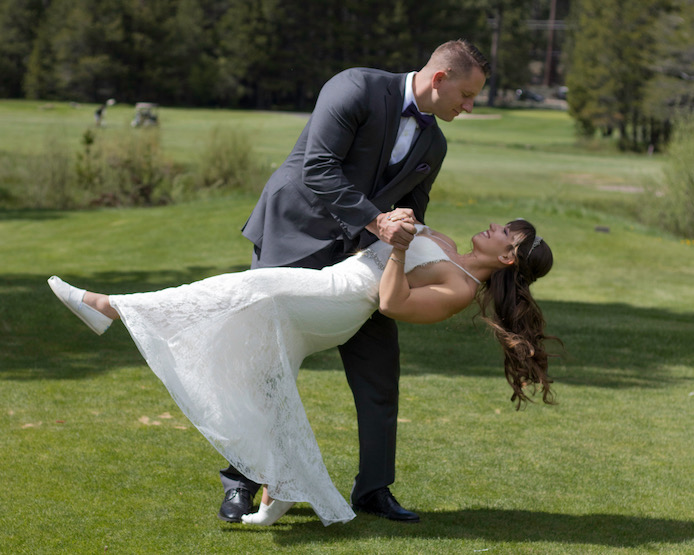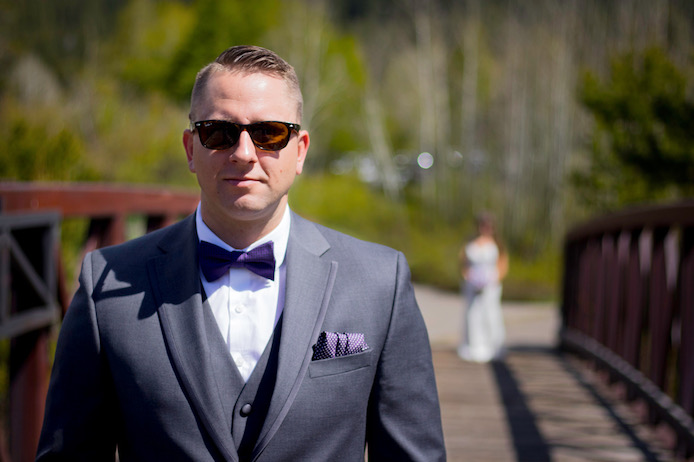 B: Getting to spend the morning golfing on Lake Tahoe Golf Course was only topped by the seeing Haley in her dress for the first time, our first dance together as husband and wife and the realization that I get to spend the rest of my life with the love of my life and most amazing person that I've ever met.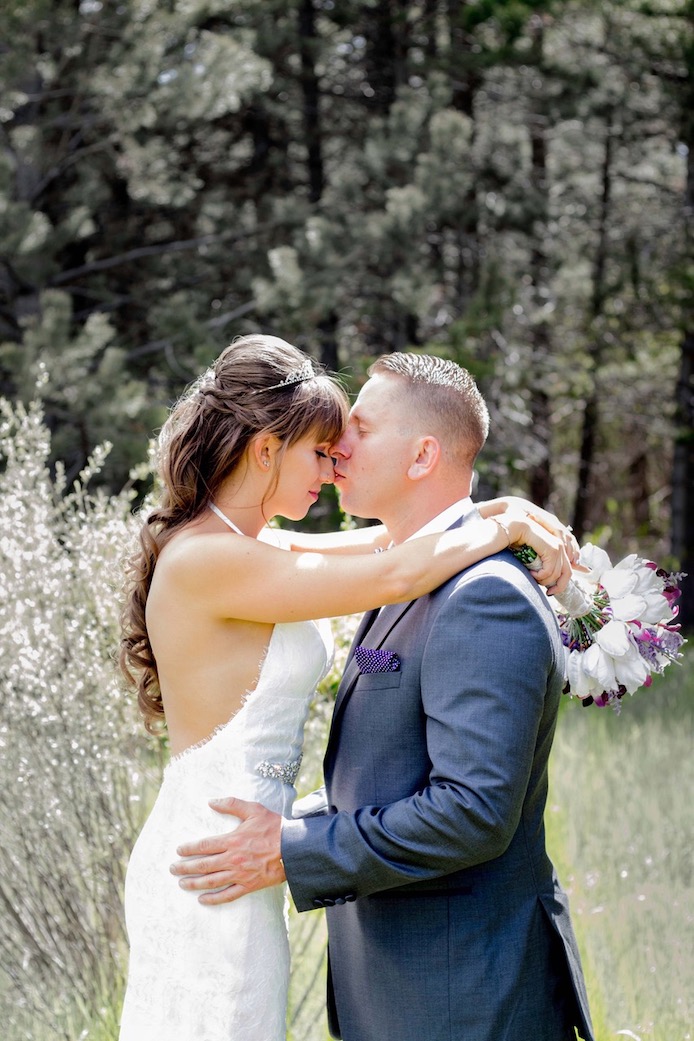 Why Lake Tahoe Golf Course?
Lake Tahoe has played a huge role in so many of our favorite memories as we've grown together. But we honestly never thought we would get the chance to get married in Tahoe. So when we realized that Lake Tahoe Golf Course was not only within our budget, but it also had Mount Tallac in the background (which we had done a sunrise hike to during our first summer together), we couldn't have been more ecstatic. In addition, golfing is one of Branden's favorite pastimes, and the picture opportunities from the course sealed the decision for me, as I knew we would be looking back on this day for the rest of our lives.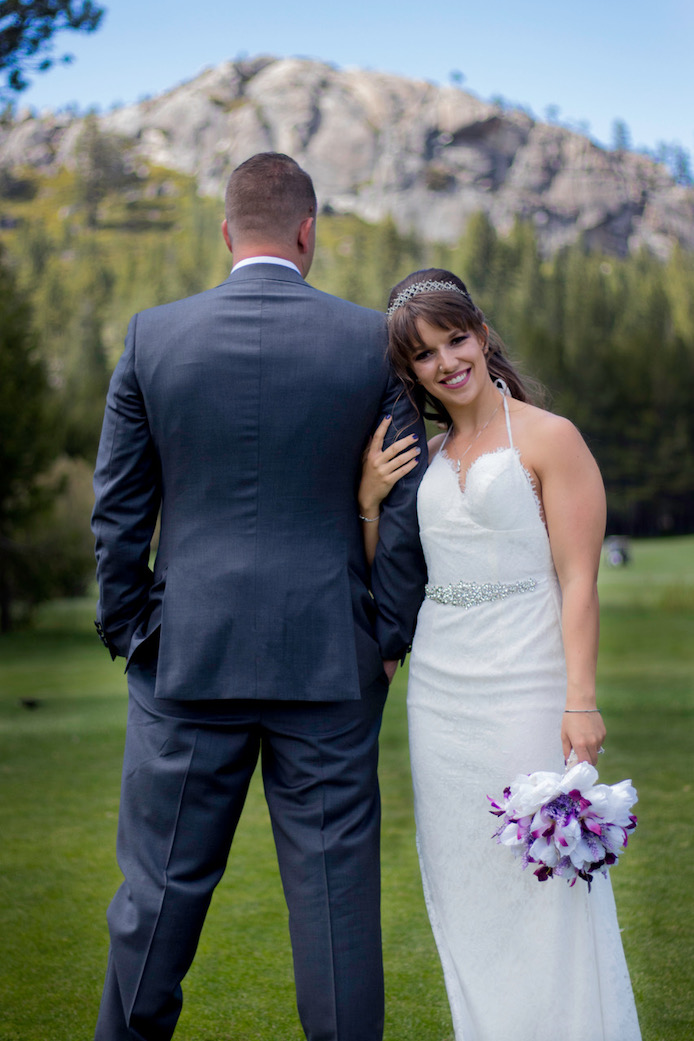 Vendor Love
Venue: Lake Tahoe Golf Course
Hair: Linda Lang at Salon Glow
Cake: Cake You Happy
Photographer: Mo' Memories Photography