Real Wedding - Erin & Robert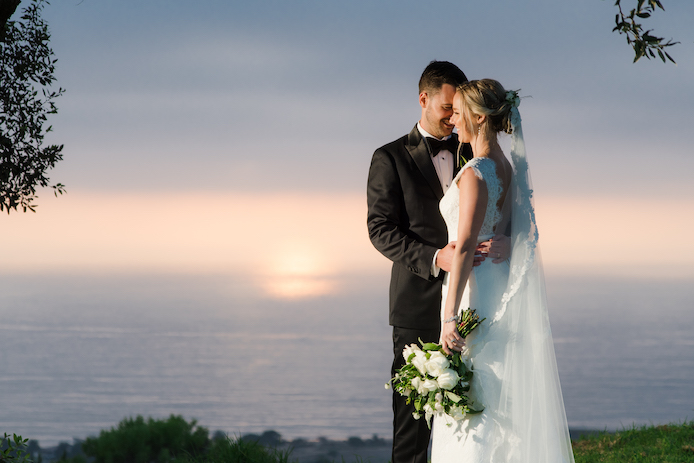 How did you meet?
We met in Los Angeles at a 10-day summer camp when we were 17 years old. We went back to our homes, me to Santa Clarita, and Robert to San Diego. Robert took me out on our first date 6 months later when I went to San Diego for a soccer tournament, and we've been together since!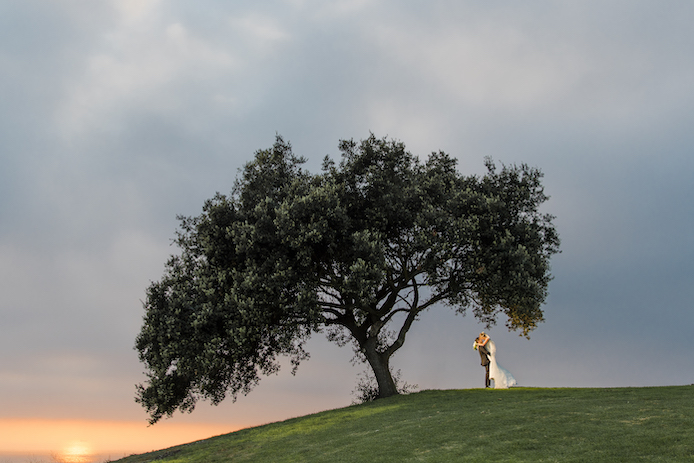 How did he propose?
Robbie proposed at the Venice Canals in Venice, CA (not Italy!) in a private, beautiful setting. We hopped in a limo and went to one of our favorite restaurants in Downtown LA where my parents and his parents surprised us by being there. After dinner we jumped back in the limo and headed out to Santa Monica where all of our best friends were waiting for us to celebrate the night away!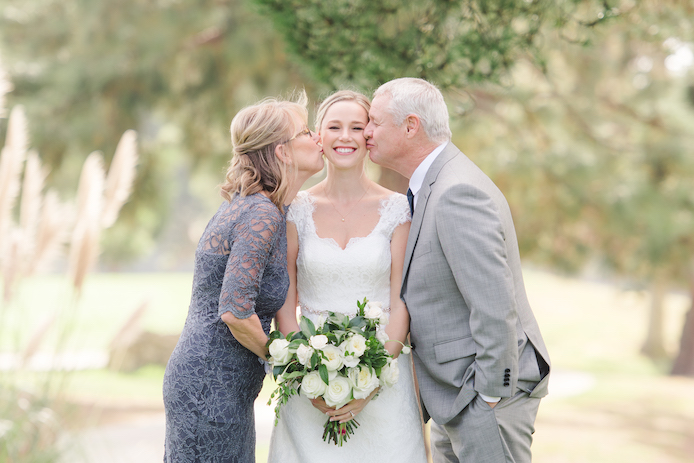 What was your favorite part of event planning?
My favorite part of event planning was looking at all the beautiful options and creative people out there. Seeing it all come together was so fun.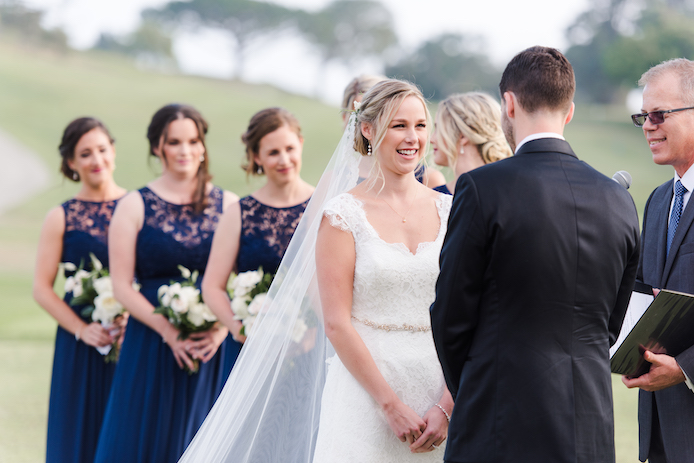 Why did you choose Los Verdes Golf Course?
We chose Los Verdes because of the gorgeous views of the Pacific Ocean, the packages they offered, and people who were working.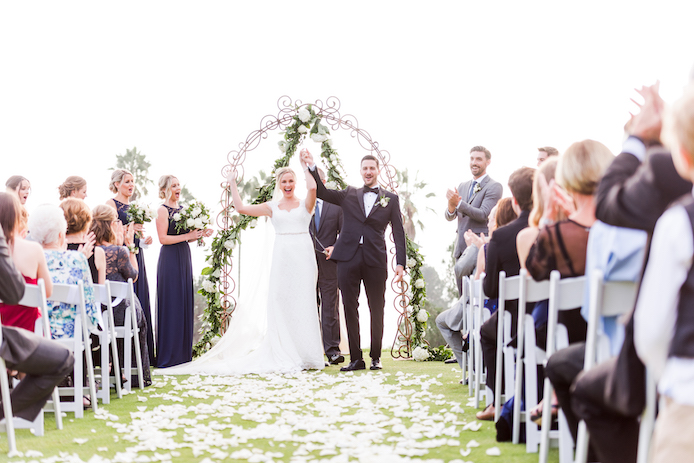 What were some of the highlights from your ceremony?
My favorite part of the ceremony was saying our vows to each other. After dating for almost 9 years, trying to compact all the love between us into 5 minutes was so hard, but so worth it! I highly recommend doing it! Another fun part was when Robbie pulled out a secret handkerchief from his pocket when I started to tear up (like he knew I would!)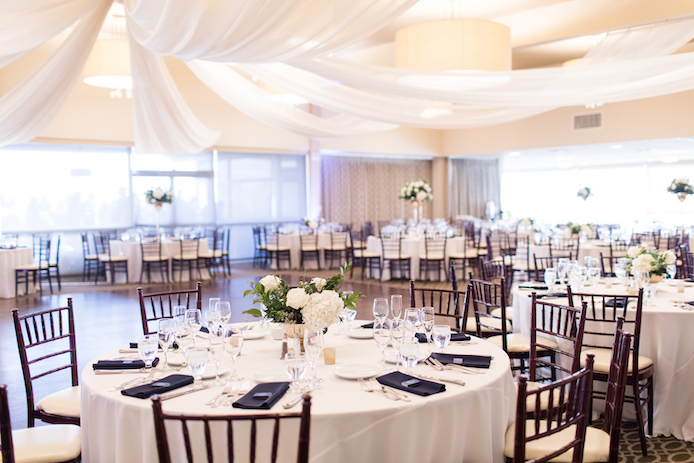 What were some of the highlights from your reception?
Hearing our loved ones give their toasts was one of my favorite parts. Besides that, all the dancing, laughing, and visiting with friends and family made the whole night the most memorable night!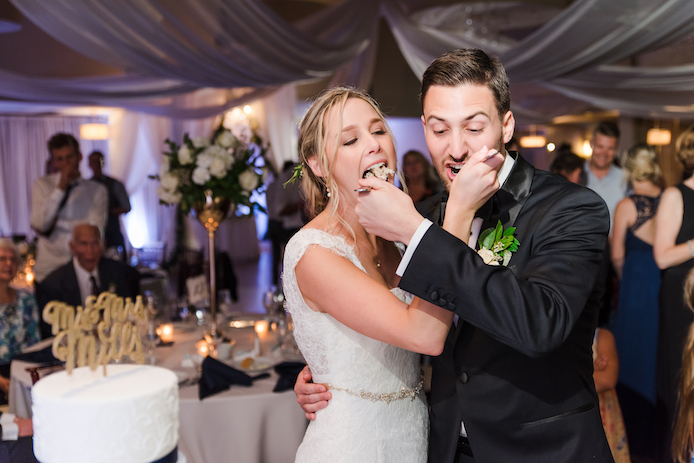 What advice do you have for future couples getting married?
The engagement, the festivities leading up to the wedding, the planning, the waiting, and especially the day of - it all goes SO fast. I was told this so many times, but it is so true, so be sure to take in every moment and enjoy every second along the way. When things get stressful, just breathe and remember that you get to marry the love of your life!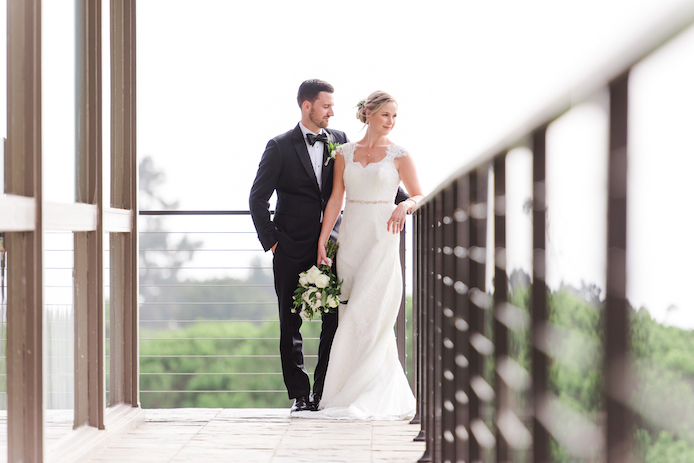 Vendor Love:
Venue: Los Verdes Golf Course
Wedding Coordinator: Los Verdes Golf Course
Caterer: Los Verdes Golf Course
Florist: Wild Floral Co. | Amy Mackey
Hair: Lauren Mellano
Makeup: Katie Maruyama
Cake: Torrance Bakery
Bridal Dress: Store: Simply Bridal
Invitations: Minted 
DJ / Band: Brian Stodart, Mike & Brian Productions
Event Date:
Saturday, September 30, 2017