Real Wedding - Danielle & Jackie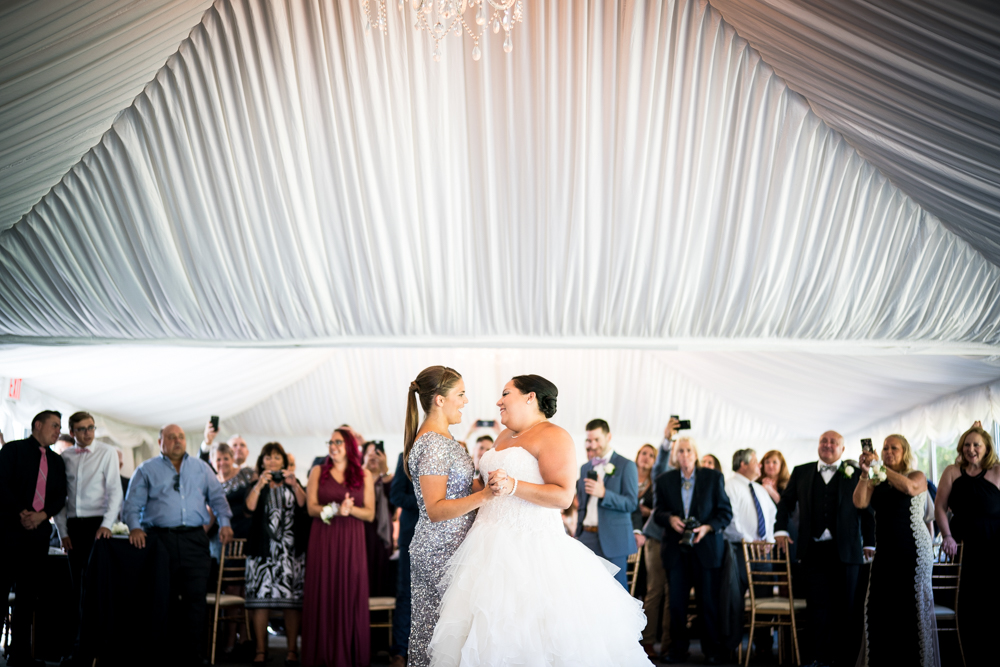 Danielle Monaco and Jacklyn Decker were married in an intimate ceremony on September 9, 2017, at Pelham Bay & Split Rock Golf Course in the Bronx, New York. 
How They Met
We've gone to school together since 1st grade and were friends all through middle school and high school. Senior year, we started dating and have been together ever since!
The Proposal
Jackie: Danielle proposed in the most magical way possible! The day started out with brunch at our favorite place in the city, Jacobs Pickle, with two of our best friends. Our two best friends and Danielle were in on the secret but convinced me that we were going to see Matilda on Broadway. We had some time between brunch and the show, so we decided to take a stroll through Central Park. We walked up to this castle in Central Park and there was an Acapella group singing "A Whole New World" from Aladdin. I love Disney and Acapella, so of course, we stopped to listen. They then went into "Cheerleader" by Omi, another one of my favorite songs at the time. There is a part in the song where Omi says, "Mama loves you too, she thinks I made the right selection, Now all that's left to do is just for me to pop the question," but they changed the words to "Now all that's left to do is for Danielle to pop the question." I completely went into shock and immediately started crying. Danielle asked me to spend happily ever after with her, and I said yes!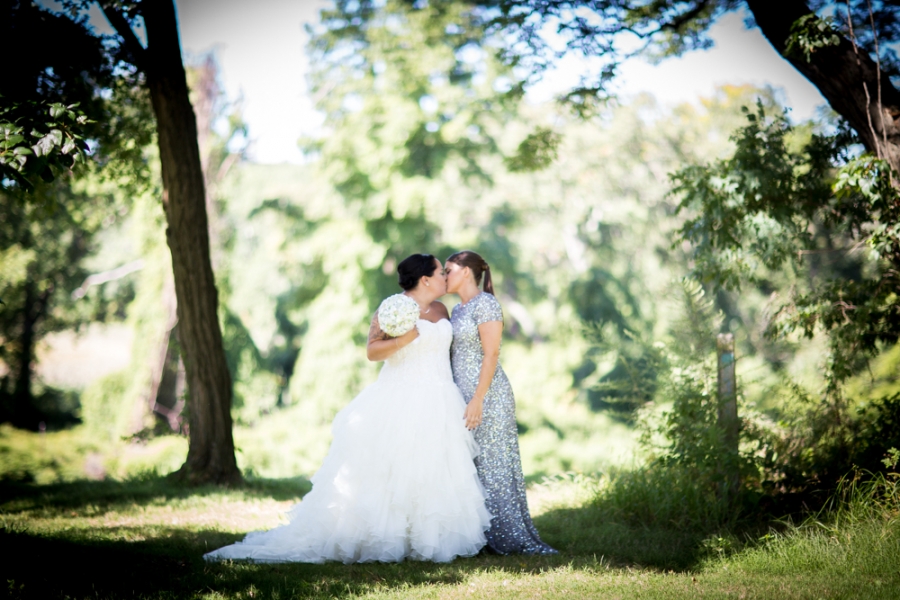 Favorite Part of Wedding Planning
Our favorite part was definitely the cake tasting. Who doesn't love trying multiple cakes and fillings?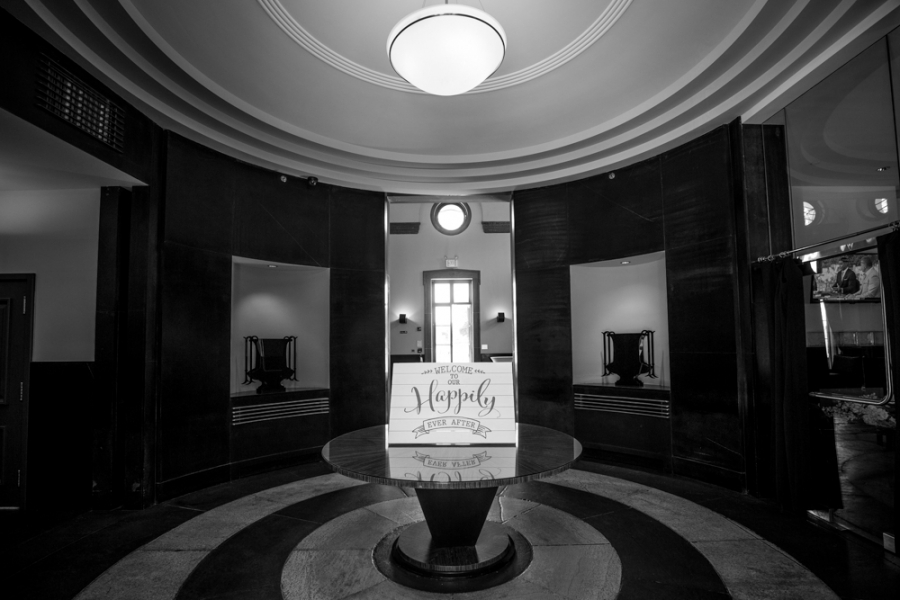 Why Pelham Bay?
We had previously gone to a wedding at this venue and had the most amazing time and the best food, so it was on the top of our list. They were able to accommodate the smaller guest list we had in mind, unlike a lot of other vendors in the area. The food is top notch and they are really able to customize a lot of their packages to your specific needs. Additionally, who would not want to work with John? He is the best and most attentive event coordinator and really cares about each and every one of his clients. The architecture is a big plus and they have the most amazing places to take pictures.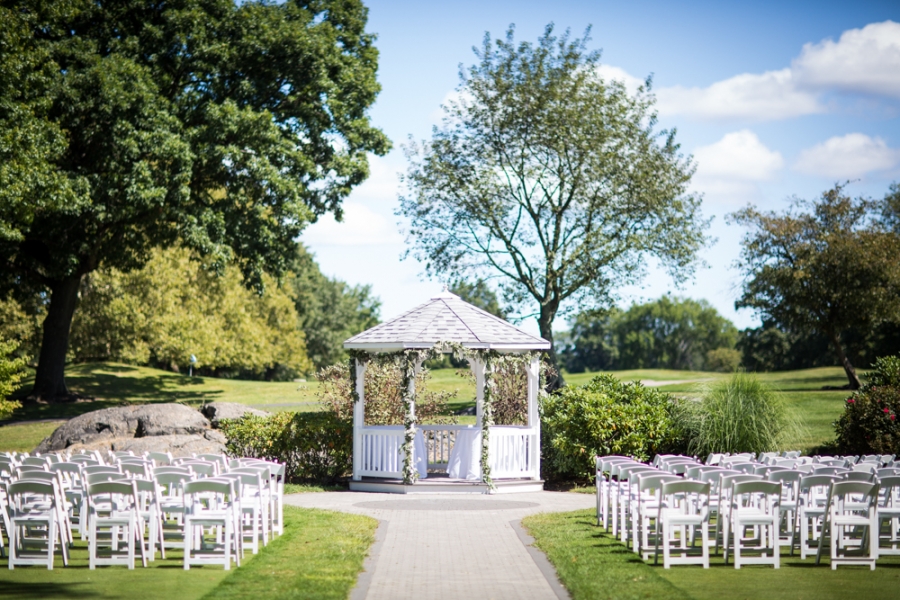 Highlights of the Ceremony
We had our ceremony onsite at the gazebo and it was beautiful! We had one of our best friends marry us and another play the guitar while we walked down the aisle. It was a quick ceremony, but it was so intimate and special, shared with only our immediate family and friends. 
Highlights of the Reception
The reception was just perfect! We had the best DJ who really listened to what we wanted and played the best dance music. We had a photo booth, also supplied by the same vendor as the DJ, which was so fun to take silly pictures in all day. The best part though has to be our Shot Ski, personally made by my mom. Everyone was taking shots in it and it was definitely a highlight of the day!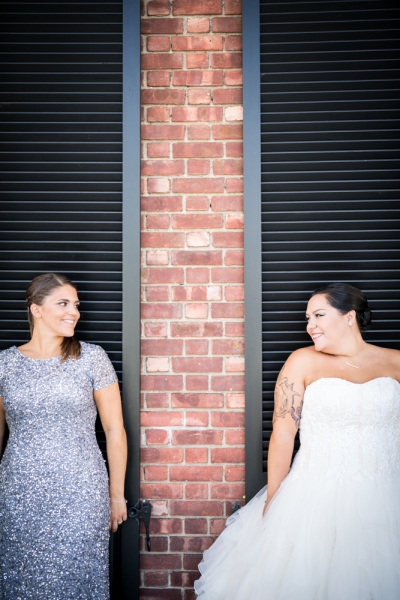 Advice to Future Wedding Planners
Don't sweat the small stuff! It's easy to get consumed with all the little things that need to happen to make the day perfect, and you forget to enjoy yourself. The day will be perfect because you're marrying your best friend, regardless of everything else.
Vendor Love:

Venue - Pelham Bay & Split Rock Golf Course

DJ & Photobooth - Top Notch Event Planning

Flowers -  Enchanted Flower Boutique

Photography - Marlon Co.

Hair & Makeup - Maria Licari 

Cake - Conti's Pastry Shop