Real Wedding - Casey & Michael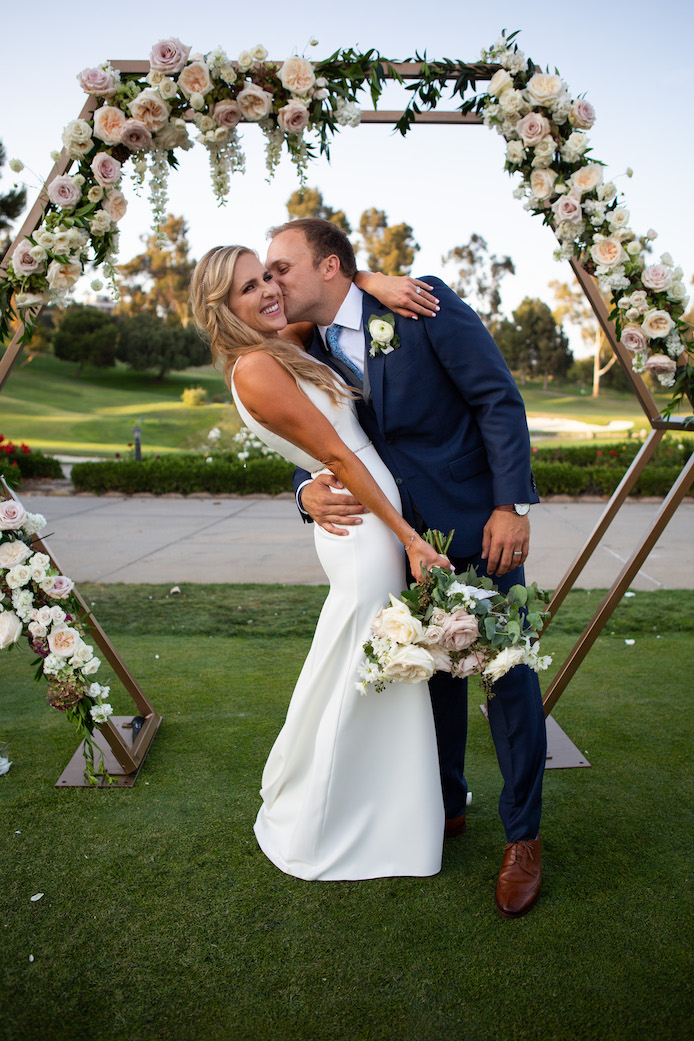 How did you and Michael meet?
We met 7 years ago at a work event! My best friend thought he was cute and that we should meet. She was right! There were initial sparks and flirtation but both of us were seeing other people at the time so the timing wasn't right. Then three years later we ran into each other on the coaster. We chatted and texted and then went on a date about 2 weeks later. The rest is history!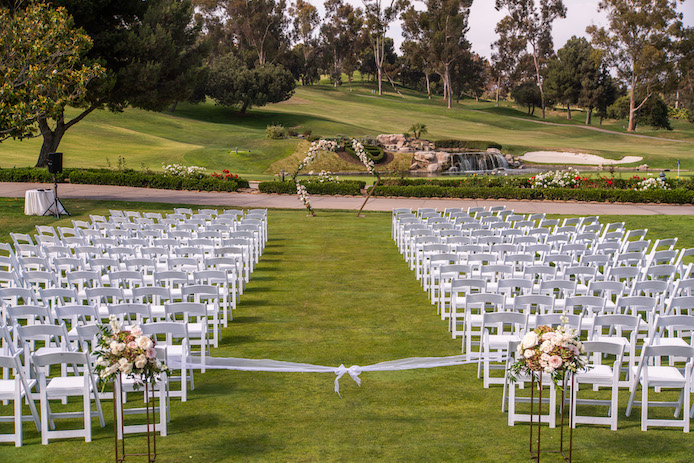 Tell us about the proposal!
We were in Cabo San Lucas out to dinner on our last night there. Our friends we were with said they take a picture in the same spot every year at sunset and that we should do the same. We go out on the sand to take the picture behind the restaurant and after the picture was taken, Michael grabs my hand and is all of a sudden down on one knee. I blacked out and heard nothing after that. We hugged for about 20 minutes as I was shaking and completely numb. Michael said I never said yes because I was in such shock. All I remember is I woke up the next day with an engagement ring on my finger with the biggest smile on my face.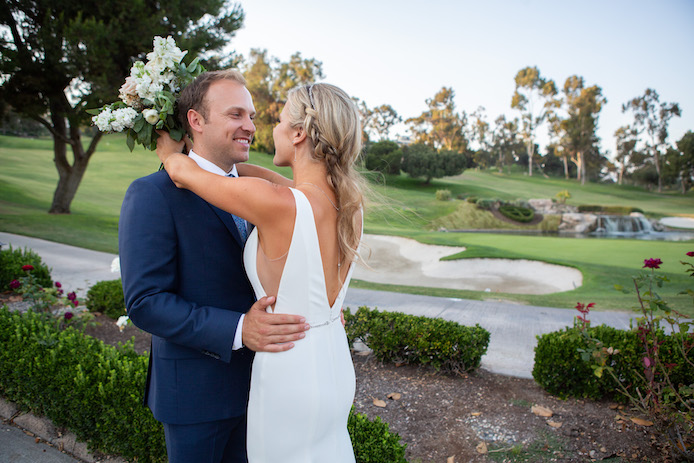 What made you choose Marbella Country Club?
We loved Jen's energy when we met with her. She was genuine and did not pressure us. After looking at tons of venues we though Marbella was the perfect fit for us.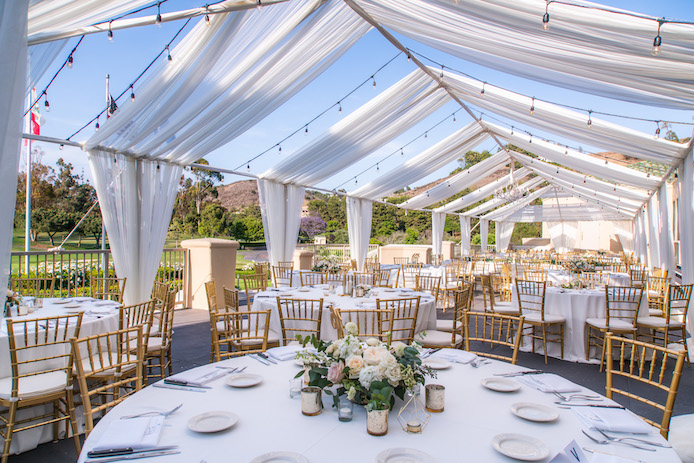 What was the highlight of the night?
Hard to choose just one but one highlight of the night had to be when Michael and I stepped back for a moment in the back of the room, after getting a drink at the bar, and just looking at everyone smiling and dancing out on the dance floor. We knew in that moment that all the planning and stress was worth it. Our day was perfect.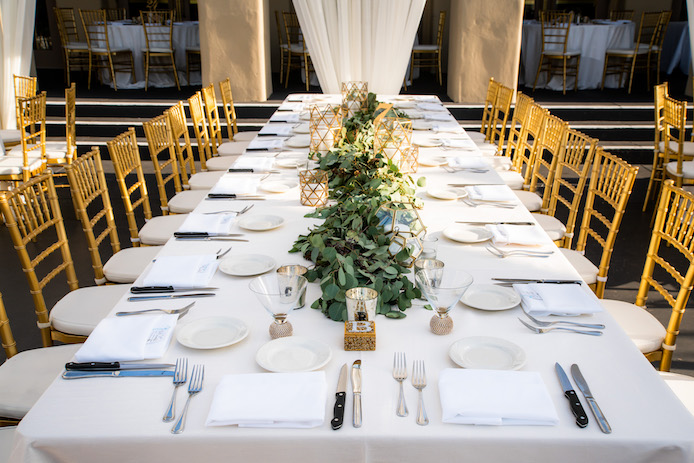 Vendor Love
Wedding Coordinator: Robin Lewis with "Make it Happen Weddings"
Photography: Dillon Stockham, Stockham Media
Videographer: Stockham Media
Florist: Meg Catherine Flowers
Band: Liquid Blue
Hair & Makeup: Lisa Leedy Beauty Design
Officiant - Tegan West
Wedding Arch, Dessert Trays, Etc: Enticing Tables