Real Wedding - Brittany & Patrick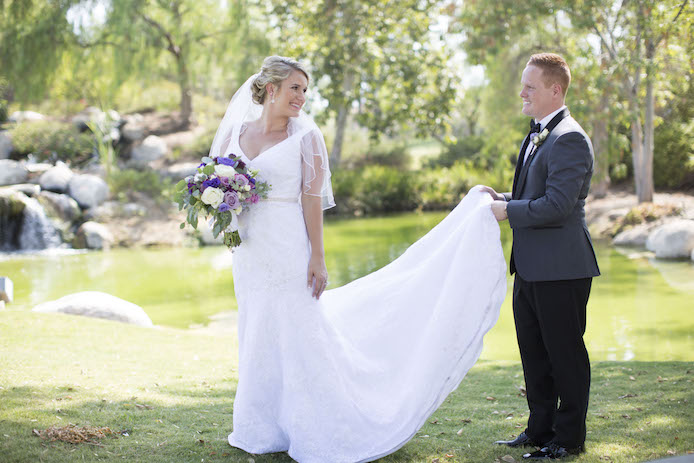 Where did you meet?
We met back in 2009 in our senior year of High School. He was a football player and I was a cheerleader. I remember watching him on the sidelines while I was cheering. We also had U.S. Government and Economics together. That is where the flirting went on. Patrick officially asked me to be his girlfriend on January 19, 2010.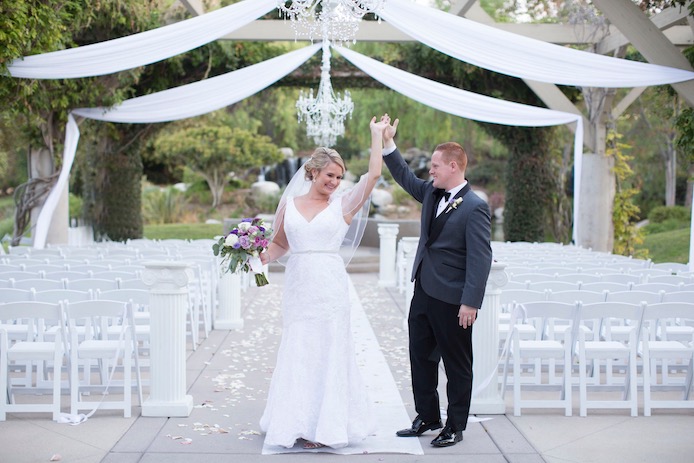 How did he propose?
Patrick planned a trip for us to San Francisco for our 5-year anniversary. We had a 5-day trip planned and I couldn't wait to see a city I had never been to before. I will be honest, before the trip I thought there could be a possibility of him proposing to me on the trip. I even got my nails done before we left just in case. However, Patrick totally tricked me and I came to the conclusion that it wasn't going to happen on the trip. He didn't propose to me until the fourth day of the trip but I couldn't have asked for a better or more sweet proposal. He took me to a private beach with the Golden Gate Bridge close in the background. He got on one knee and I said YES! It was a beautiful day and we both couldn't have been happier.
Why did you choose Coyote Hills Golf Course?
The ceremony site outside was my deciding factor of having my wedding at Coyote Hills Golf Course. It is absolutely beautiful with the waterfall in the background behind where the altar is. Another aspect to the Ceremony site that sold me on this location was the upgraded curtains and chandeliers down the aisle. It gave the ceremony a romantic and exquisite feel. I fell in love with the look and I had to have it!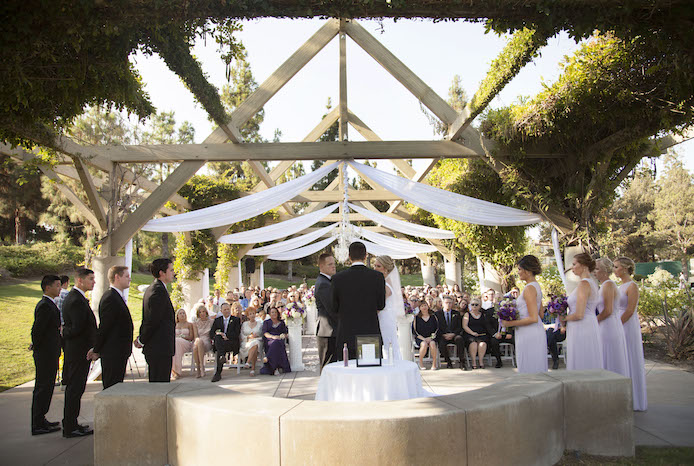 What were some highlights of the ceremony?
The ambiance and the ceremony itself. The complete look was better than I even imagined. It was breathtaking and I continue to get compliments on how beautiful our ceremony was. I have to say the actual ceremony was also a highlight because that's when we become officially husband and wife.  It was so amazing that I wish it didn't happen so fast!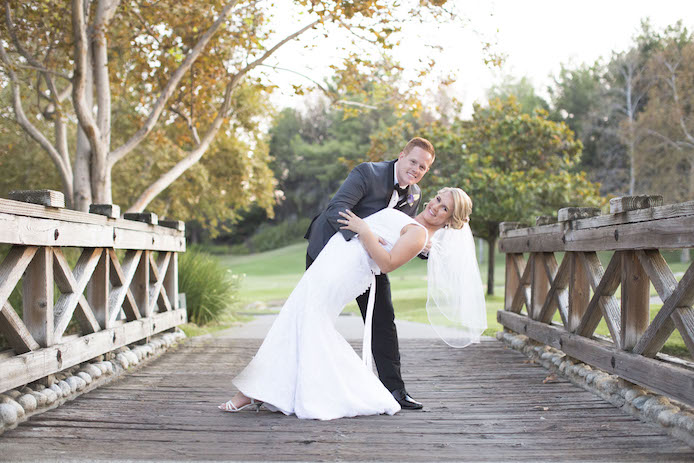 What were some highlights of the reception?
The food was delicious! Our guests got to choose between beef and chicken. The catering team was also very accommodating. The flow of the room and the atmosphere of the venue made the fun continue all night long. We and our guests had a night that we will never forget!
Vendor Love:
Venue: Coyote Hills Golf Course
Photographer: Ariele Chapman Photography
Videographer: Passenger 7 Media Enterprises
Dress: David's Bridal
Bridesmaids Dresses: David's Bridal
Shoes: David's Bridal
Flowers: Kathy G's Anything But Ordinary  
Make Up: No Labels Just Beauty
Hair: Chelsea
Groom Suit: Friar Tux  
Cake: Amazing Cakes  
Photo Booth: DiJital Engagement
Wedding Officiant: Mike Milam
Stationary: Michaels  
Event Date:
Saturday, August 20, 2016