Real Wedding - Brittany & Chris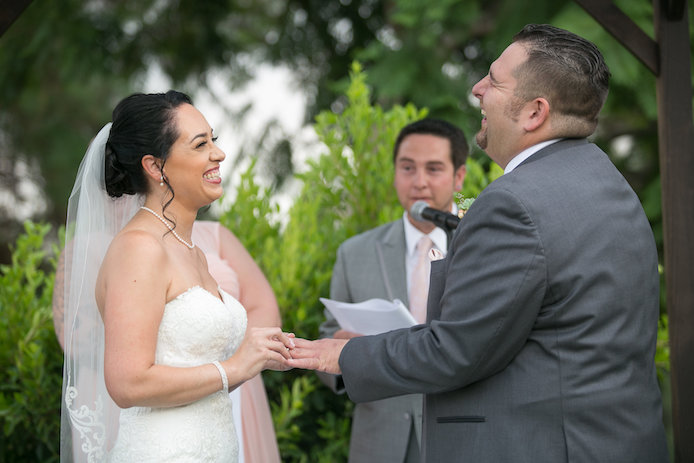 Where did you meet?
We met each other at Tony Roma's. Brittany worked as a host and I worked in the back of the house.  
How did you propose?
I arranged a double date with some friends at her favorite Mexican food spot. I said I all of a sudden had to work, but would meet up later at the restaurant. I convinced her to carpool with our friends. On the way there, Brittany got a little car sick going through the canyon.  They pulled over where I was waiting to propose. When I tapped on the window, it startled her so much that she belted out a slurry of words that would make a sailor blush! When I asked her to marry me, she said yes and then immediately said, "So, we are still getting burritos, right?"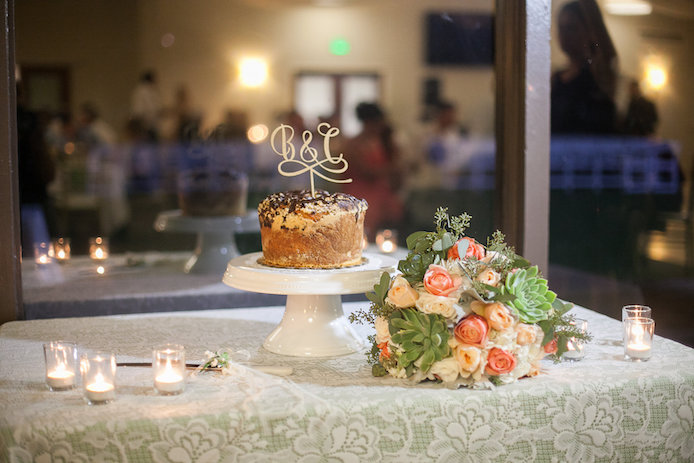 Why Knollwood Country Club?
We looked at multiple places and they were all out of our price range. Knollwood fit our budget while still being able to add in the extras. The location was convenient and beautiful, with great amenities. Sue and her team were so friendly, helpful and responsive to all emails and phone calls throughout the entire process. They weren't there to sell us. Instead, they saw our vision and they helped us achieve our dream wedding. We knew we were in good hands. Also, in the months leading up to our wedding, they were constantly updating their facility - which was an added bonus. 
What challenges did you face during wedding planning?
Sticking to a budget and hearing everyone's ideas out.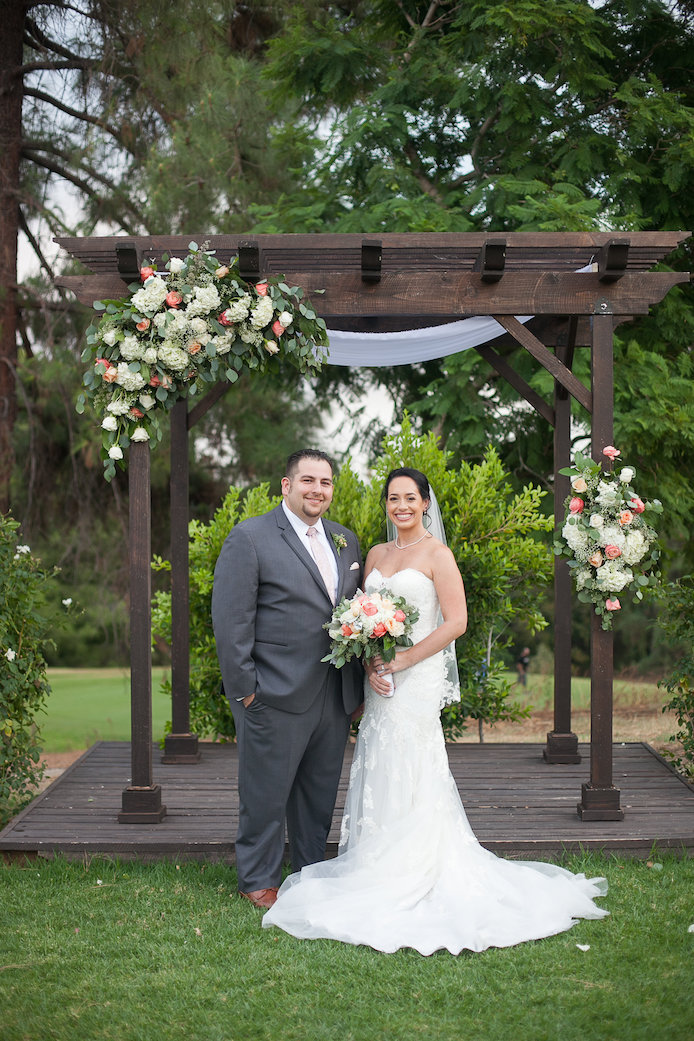 What were the highlights of the ceremony?
Having the my brother/Best Man and Brittany's great friend/Bridesmaid officiate. 
What were the highlights of the reception?
Brittany somehow was able to get her bouquet caught in the drapes during the bouquet toss.  
Vendor Love
Venue: Knollwood Country Club
Photographer: Jennifer Jasso Photography
Florals: Yamaguchi's Flowers
Wedding Cake & Dessert: Delicious Bakery
Wedding Dress: Pebbles Bridal
Bridemaid's Dresses: David's Bridal
Groom & Groomsmen Tux's: Enchanted Bridal and Men's Wearhouse
Hair & Make Up: Jana and Co. Makeup and Hair Design 
DJ & Photo booth: Kirk Enochs from E-Z Beatz Entertainment 
Invitations: Vistaprint
Event Date:
Tuesday, September 5, 2017