Real Wedding - Breyon & Omar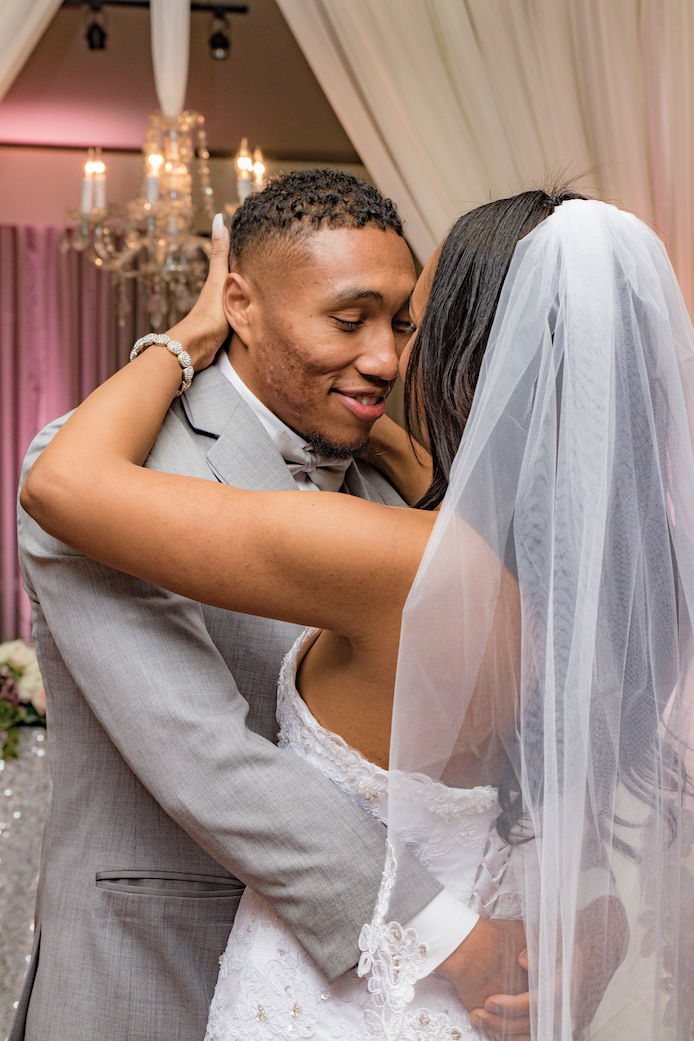 How did you meet?
The two of us met at our first job together, Stater Bros. Market.
Tell us about the proposal!
The proposal was absolutely amazing! Omar and I had just welcomed our second baby boy into the world and decided to take family photos. While on the beach taking the photos, I turn around and all of my closest loved ones are there, I look back at my now husband, and he is down on one knee, confessing his love and asking me to become Mrs. Lewis.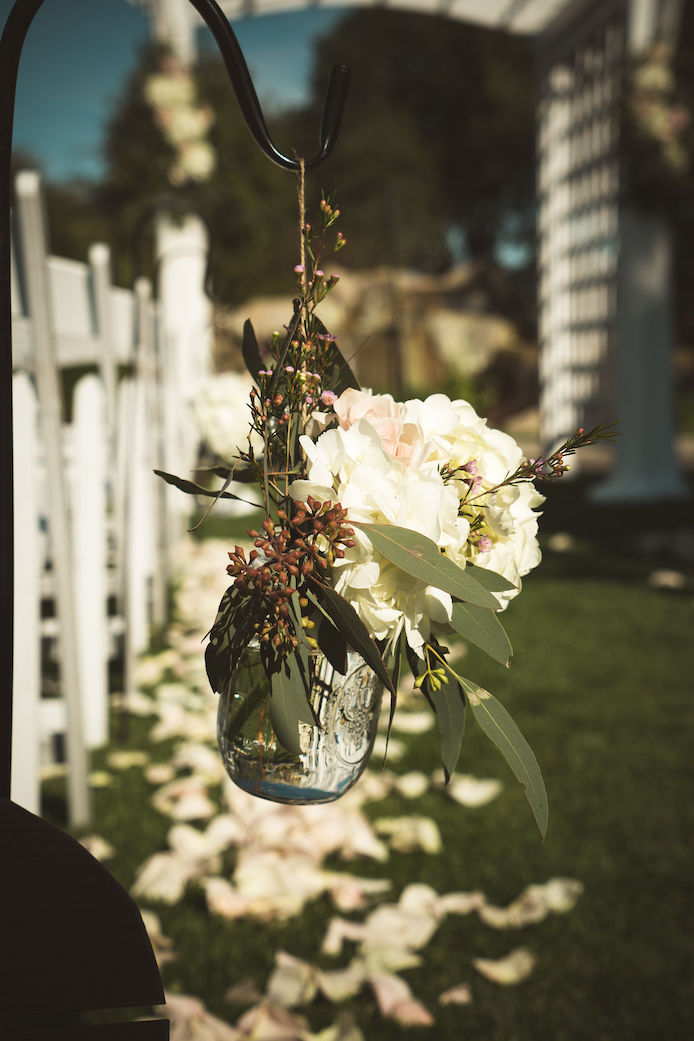 Why Skylinks Golf Course?
On top of the AMAZING staff, Skylinks is absolutely gorgeous! From the ceremony site, to the reception hall, to the beautiful lake, everything at this venue was perfect. This venue has so many places to create beautiful memories through photos. The size of the venue also was perfect for my wedding size.
What was your favorite part of event planning?
My favorite part of the event planning was definitely searching for a venue! Being able to find the perfect place, where your life literally will change was very important to me.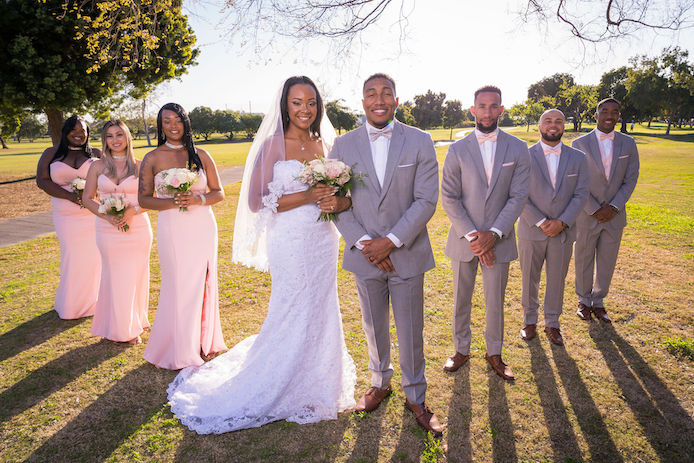 What were some of the highlights from your ceremony?
The highlights from my ceremony were literally just walking down the aisle and not seeing ANYONE but my future husband. During the ceremony, our pastor told us to look out at the crowd and being able to see all the joy on my loved ones faces was priceless.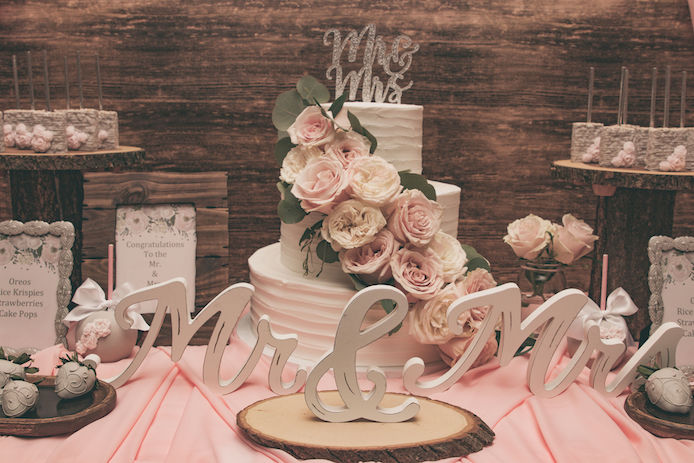 What were some of the highlights from your reception?
Some of the highlights from the reception was our beautiful first dance, the father daughter dance, which brought me to tears as well as our photobooth!
Any advice for our future couples?
My advice to all future couples is to just embrace the moment. Do not worry about the timeline, the traditional duties, just have one and be in the moment.
Vendor Love:
DJ: DJ Rod
Florist: Cristina Perez
Photographer: Eddie & Liz Gwin
Bakery: Great Dane Baking Co
Dress: Simply Bridal
Hair/Make Up: MAC