Real Wedding - Anica & Michael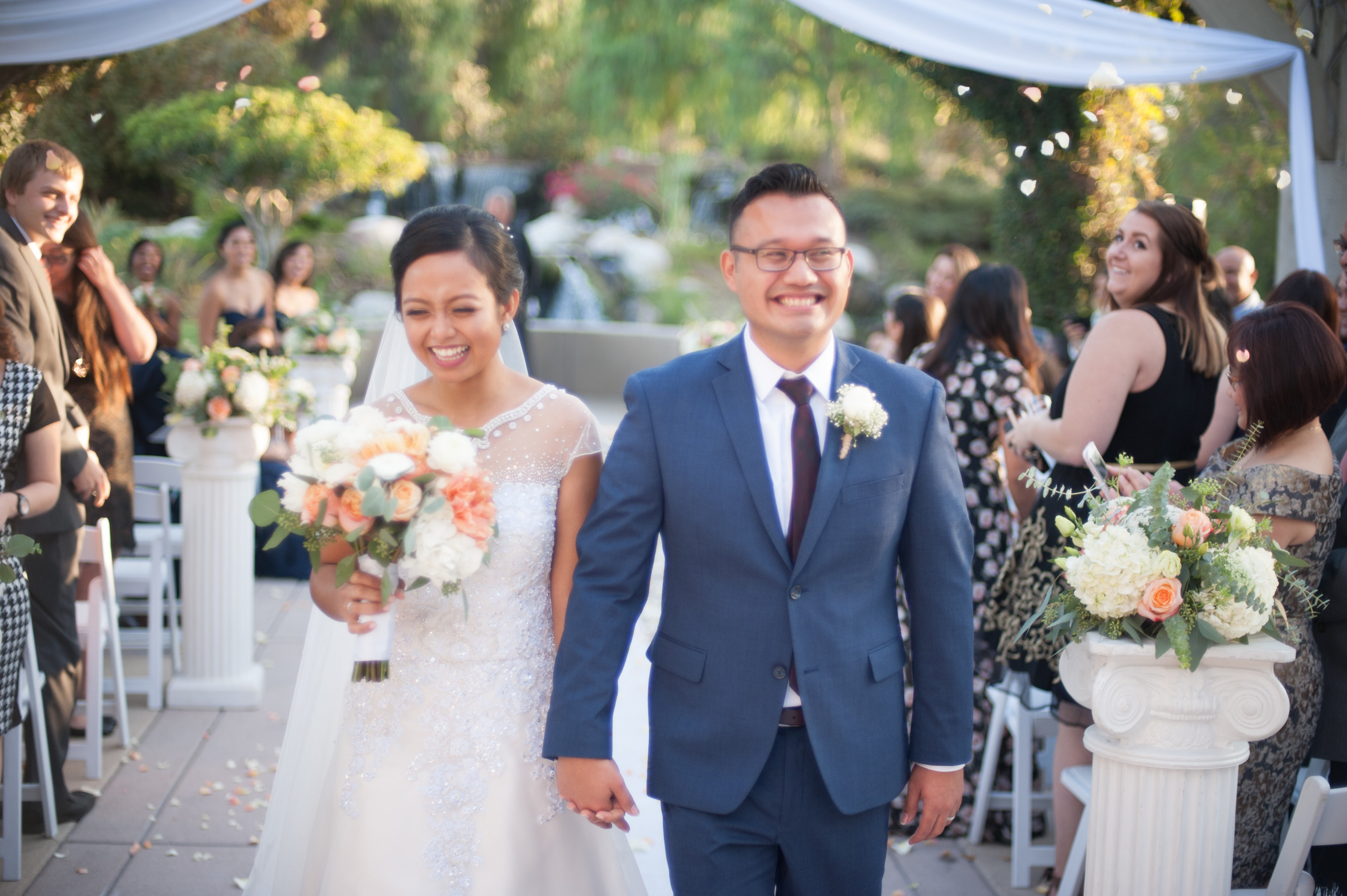 Anica and Michael were married on a beautiful autumn day on October 14, 2016 at Coyote Hills Golf Course.
Where Did They Meet?
Anica: We met at Disney's California Adventure on our first day of work at the same quick-service restaurant in the theme park.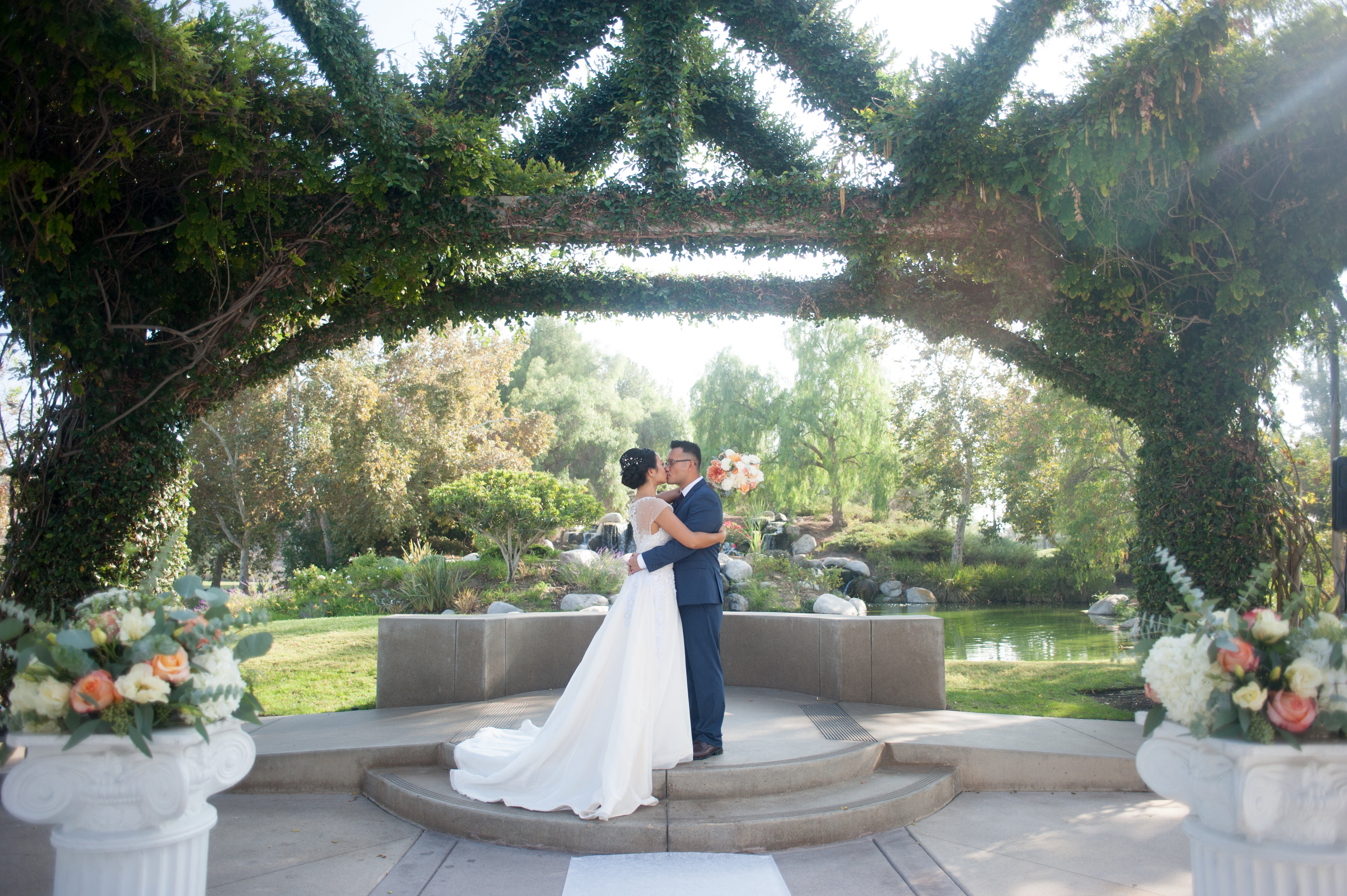 How Did He Propose?
Anica: We were on our first international couple's trip in Japan and on our final, full day there, we visited Ashikaga Flower Park, where hundreds of wisteria trees were on their last days in full bloom. He pulled us aside to a less-crowded area and decided to take a picture of us sitting in the shade. He propped up the camera, set the timer and popped the question with the ring!
Why Coyote Hills Golf Course?
Anica: The deciding factor of having our wedding at Coyote Hills was the ceremony site at the arbor in front of that beautiful fountain. It was a fairy tale backdrop that we had to have for our wedding.
What were the Highlights of the Ceremony?
The ceremony being conducted in two languages (Spanish and English), the groom rushing to the bridge before the officiant asked who was giving the bridge away, and the moms being honored for everything they've done for the couple.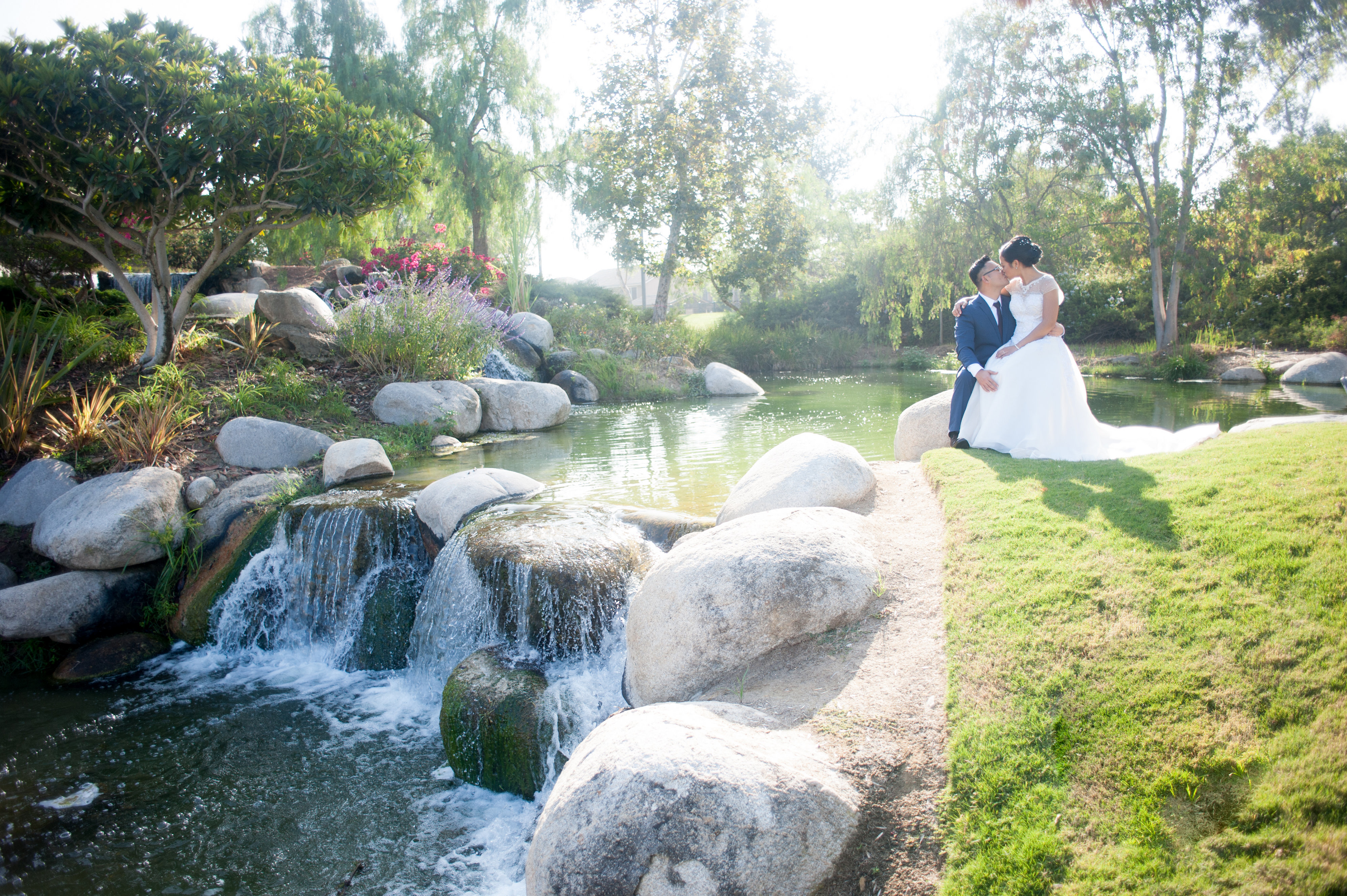 Vendor Love
Venue- Coyote Hills Golf Course
Photographer- Marlon Taylor Photography
Videographer- (Family member) Allan Valdez
DJ- Ultimate Music Entertainment (Alex)
Dress- Nolie Hans (custom-made)
Bridesmaids Dresses- Moda 2000
Shoes- Chase & Chloe (online)
Flowers- California Flowers Wholesale
Hair & Make-up- Kris-Ann Orana
Grooms Suit- Macy's
Cake- Patty's Cakes
Photo Booth- Ultimate Music Entertainment
Officiant- Jairo Valderrama from Great Officiants
Stationery- Michael's