Real Wedding - Amy & Mike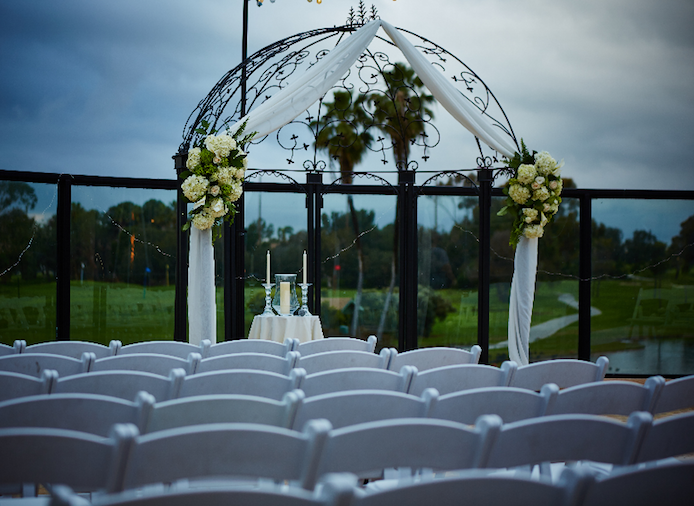 How did you meet?
This is a bit of a loaded question because the way I look at it Mike and I met twice. Yes twice. We were on the same Track & Field team in high school. It was his a senior year and I had a crush on him from day one of track practice (I was a freshman). Most of the time I would walk home whatever the weather. It was POURING one day after track practice and I was walking home on a puddled dirt road just drenched with rain water. He pulls over his truck with my friend in the car (the truck he still has) and demands me to get in the car. I disputed for a while but agreed to get into the truck. This was one of the only times we talked the entire year.
In 2008 I found him on the "top friends" portion of one of my friend's Myspace page. Yes, Myspace. That's how long this had been going on. My first message to him was "remember me?" We started talking for hours and the rest is history.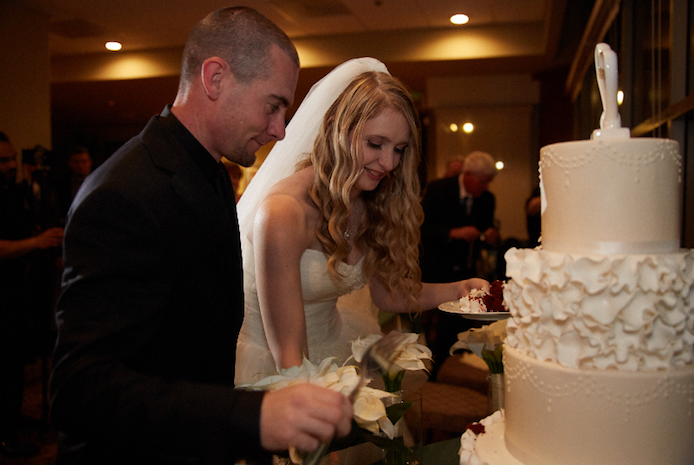 How did Mike propose?
On October 12th 2013 Mike said to me, "lets go take a ride." So I said okay without hesitation and got dressed put a pair of jeans on and some sandals and a sweatshirt. I figured we were just going to the store or some other errand before returning back home. He gets onto the 15 south and just drives... And I'm sitting there like "okay where are we going" as we pass Temecula. He gets on highway 76 I have no idea at this point where he is taking me and it looks like hes about to bring me out to the middle of nowhere. I asked him in the car, "are you taking me out to pasture?" He just laughs and said to me that I'd see when we got there. He took me to the Beach in Oceanside. I was instructed to leave my phone in the car. I got out of the car and he brought running shoes for both of us and socks. So we changed shoes and went to climb of this pier made out of rocks straight out to the ocean.  
Once we got there, he took out his tablet and mini external speakers and played one of my favorite songs from a television series that I really loved. He handed me a metal clamshell that is painted and adorned with crystals. Not knowing that the shell opened I said thank you and stuck it in my pocket. He looked back at me and said, "You're supposed to open it." I opened the casing and saw my beautiful engagement ring. My husband said, "Will you tell me what to do for the rest of my life?" I said yes! I have no pictures from the day we were engaged because he didn't want anything posted to Facebook or any social media until we told our families. It took until November 10th to get everyone together for dinner and we surprised them with the news. So even though I don't have any pictures from the day we got engaged I consider the picture we took at dinner that night as our engagement photo.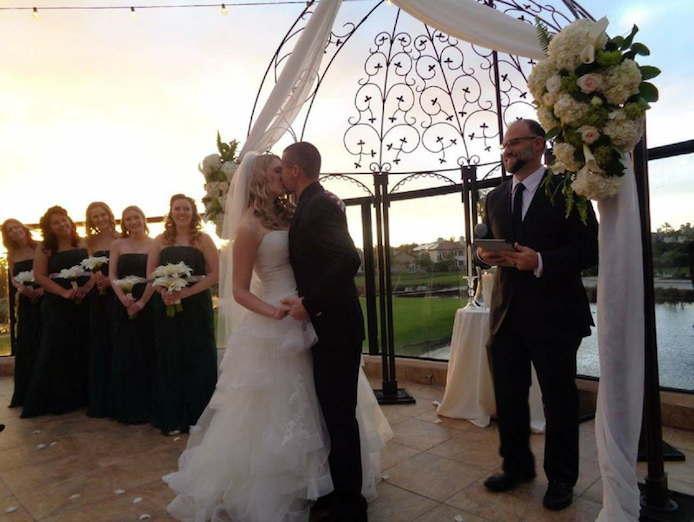 Why did you choose SeaCliff Country Club?
I'd have to say that we both wanted a location that we could have the ceremony and reception at, would accommodate our families, be budget friendly, would allow real burning candles, allowed nighttime weddings, and would have a natural scenic outside ceremony location. SeaCliff just checked all of the boxes for us, and more. The ceremony location was beautiful. Sarah and Tara were really the best.
What were some challenges you faced during wedding planning?
So many little things! The time, people wanting to bring extra people, some people canceling at the last minute. The worst of it was mostly rain. The Friday before the wedding there was a hurricane in Huntington Beach and we did not know if it was going to let up. Branches were snapped, roads were flooding and trees were falling, I'm not embellishing. Friday, February 17th 2017 was a real scary storm. We were so lucky to have Tara by our side. SeaCliff agreed to give me until 12 o'clock the day of the wedding to decide to have the ceremony inside or outside. When the sun came out my fears vanished.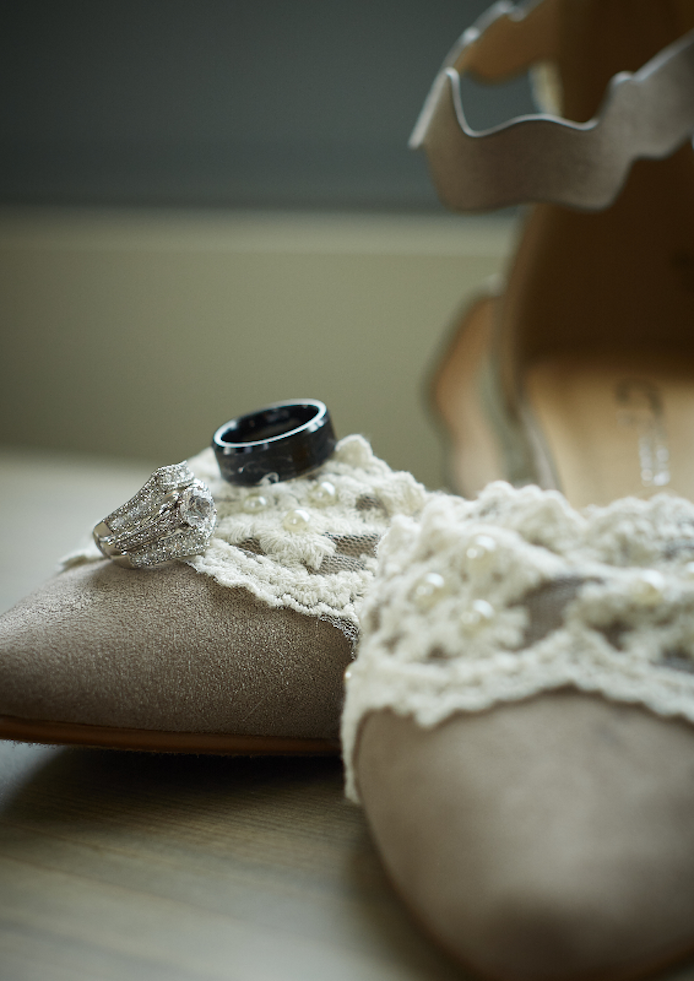 What were some highlights of the ceremony?
I think these are the pivotal emotional moments for any bride and groom: My dad walking me down the isle, Mike looking at me for the first time that day, and when the vows were said and the only thing left was the kiss!
What were some highlights of the reception?
When our DJ got everyone on the dance floor, the wedding cake that was just beautiful and tasted amazing, and the wonderful toasts from our family and friends.
Vendor Love
Venue: SeaCliff Country Club
Photography& Videography: MassVideoPro
Dress: Davids Bridal Costa Mesa (White by Vera Wang)
D.J.: Kayin Entertainment (Jordan Lima)
Shoes: JCPenney - I added lace and pearls to them
Flowers: Flour and Flower Designs
Hair: Myself - I even helped some bridesmaids!
Make-up: My Maid of Honor
Groom's suit: Men's Warehouse (Vera Wang)
Cake: Sweet Traders
Event Date:
Saturday, February 18, 2017