Real Wedding - Amber & AJ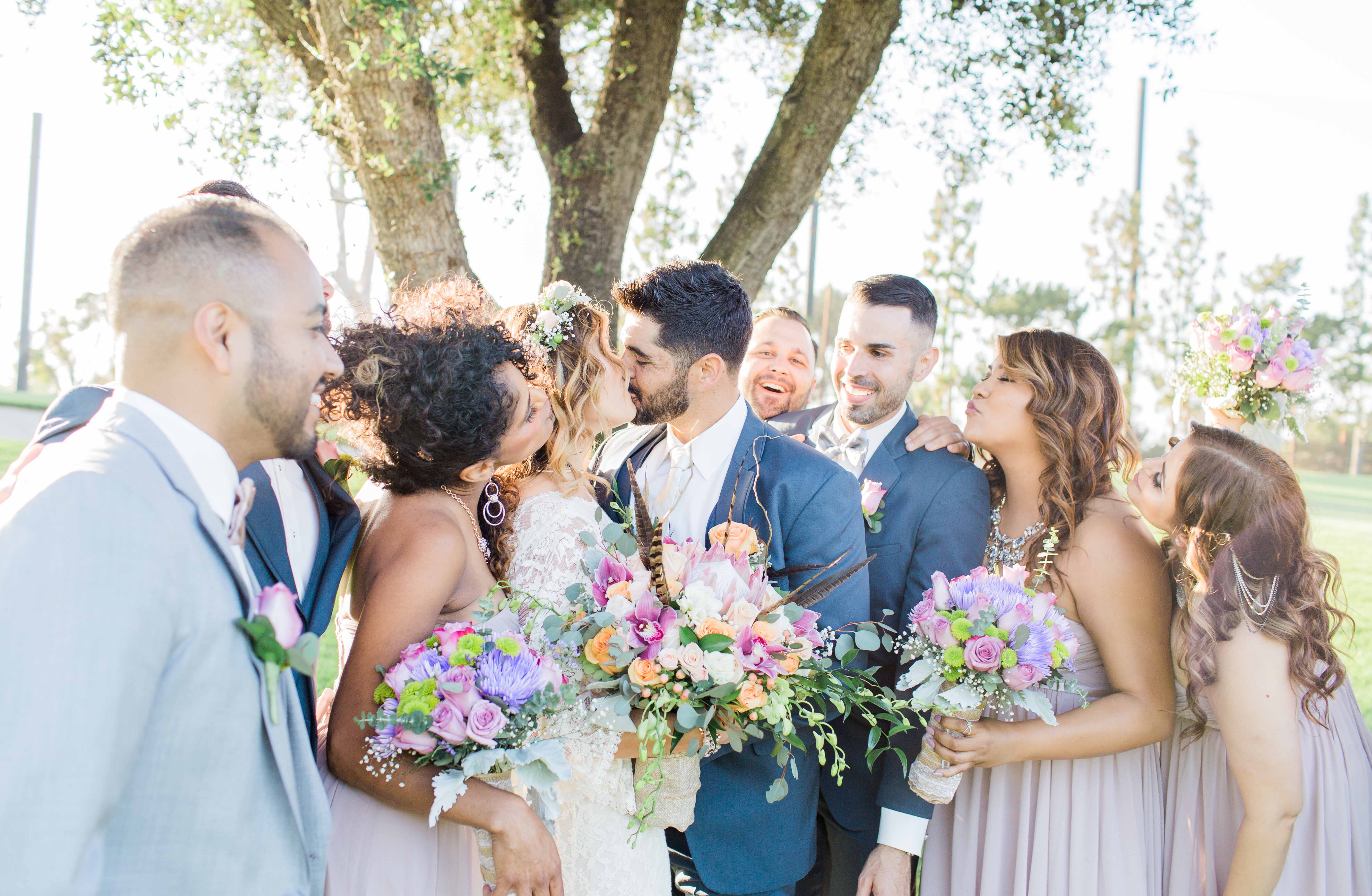 Amber Aguillard married AJ Rodriguez at the Lakewood Golf & Country Club in Lakewood, California on April 30, 2016.
Where did you meet?
Amber:  I guess we "met" in High School. I say I guess because we just knew who each other were. We'd never spoken but had secret crushes. This was revealed 11 years later thanks to good old social media, and the rest was history. We had a few mutual friends in high school and they still, 'til this day, ask why we'd never spoken up. I think it's better that we didn't then. We both had so much to learn before we reconnected.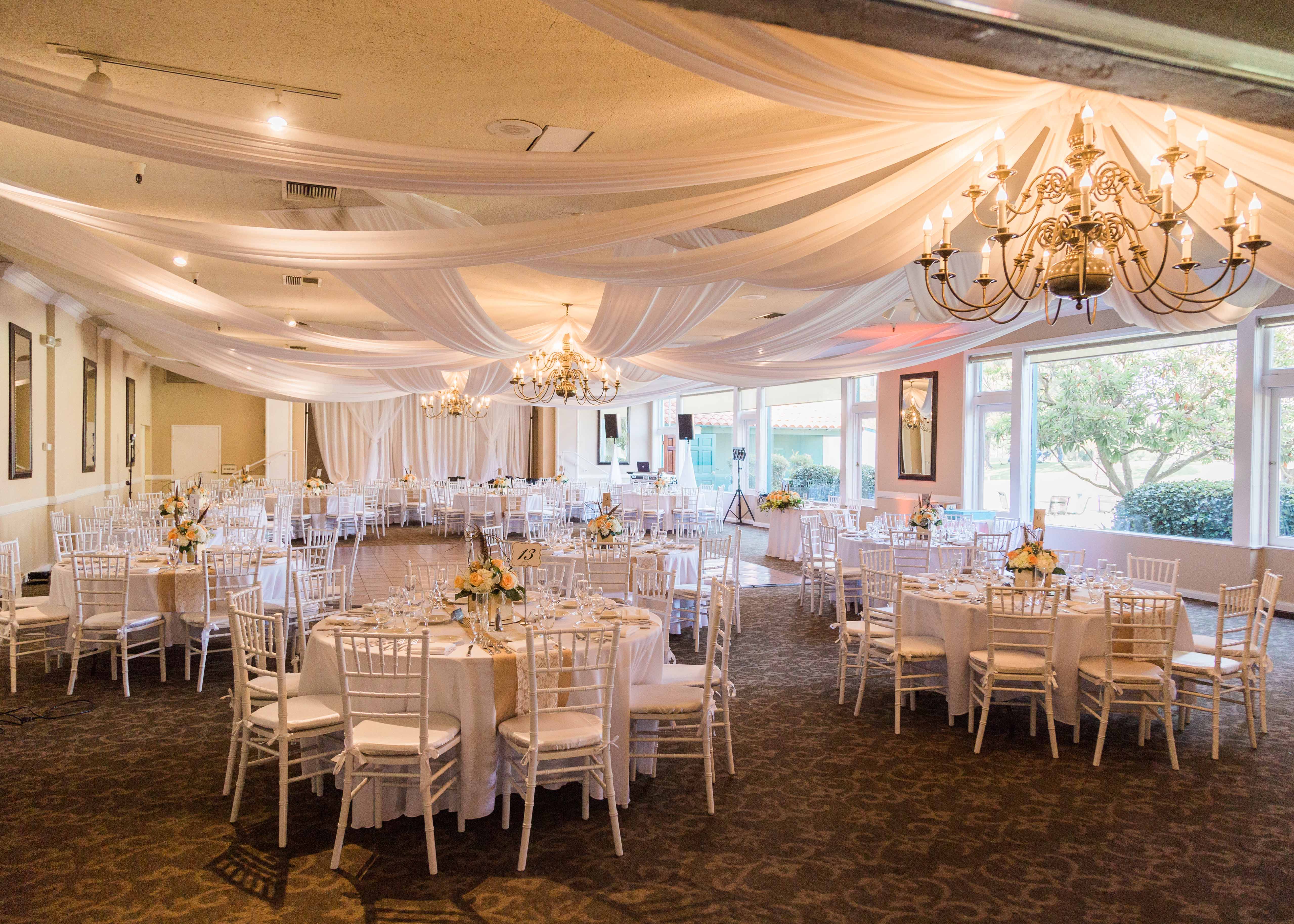 How Did He Propose?
Amber: This is a tough one. AJ had it all planned out in an upcoming vacation to San Francisco. He would have asked me on the bridge and it would have been amazing, but it didn't quite happen that way.
We'd talk about marriage and had already established that was in our future. About two weeks before our trip, we went to dinner. We were talking about my car lease and how it was due in 2 years. We had discussed how we were going to go about this big purchase. Were we going to put both our names on the loan, or just mine? In the middle of the conversation, I say, "well, it won't matter, I'm sure we'll be married by then or something." AJ had a weird look on his face and started stuttering, "weddings aren't cheap and, we have a lot of friends, and…" I was mortified.
We got the check and headed home. I was in tears. I said, "AJ, I thought we were on the same page here. If this isn't the path we're headed in, then maybe we should re-evaluate our relationship." This conversation went on with little coming out of his mouth. We get home and I go to our bedroom. He asks if I'd like a drink and I said yes. He comes back with a little box and I see that he's on one knee. He explained, "I was going to do this in San Francisco but you had to ruin it!" I laughed and cried some more. We celebrated with some champagne that we both agreed we didn't really like, but it just seemed like the proper celebratory drink.
Although it didn't happen the way it was planned, I wouldn't have traded it for the world.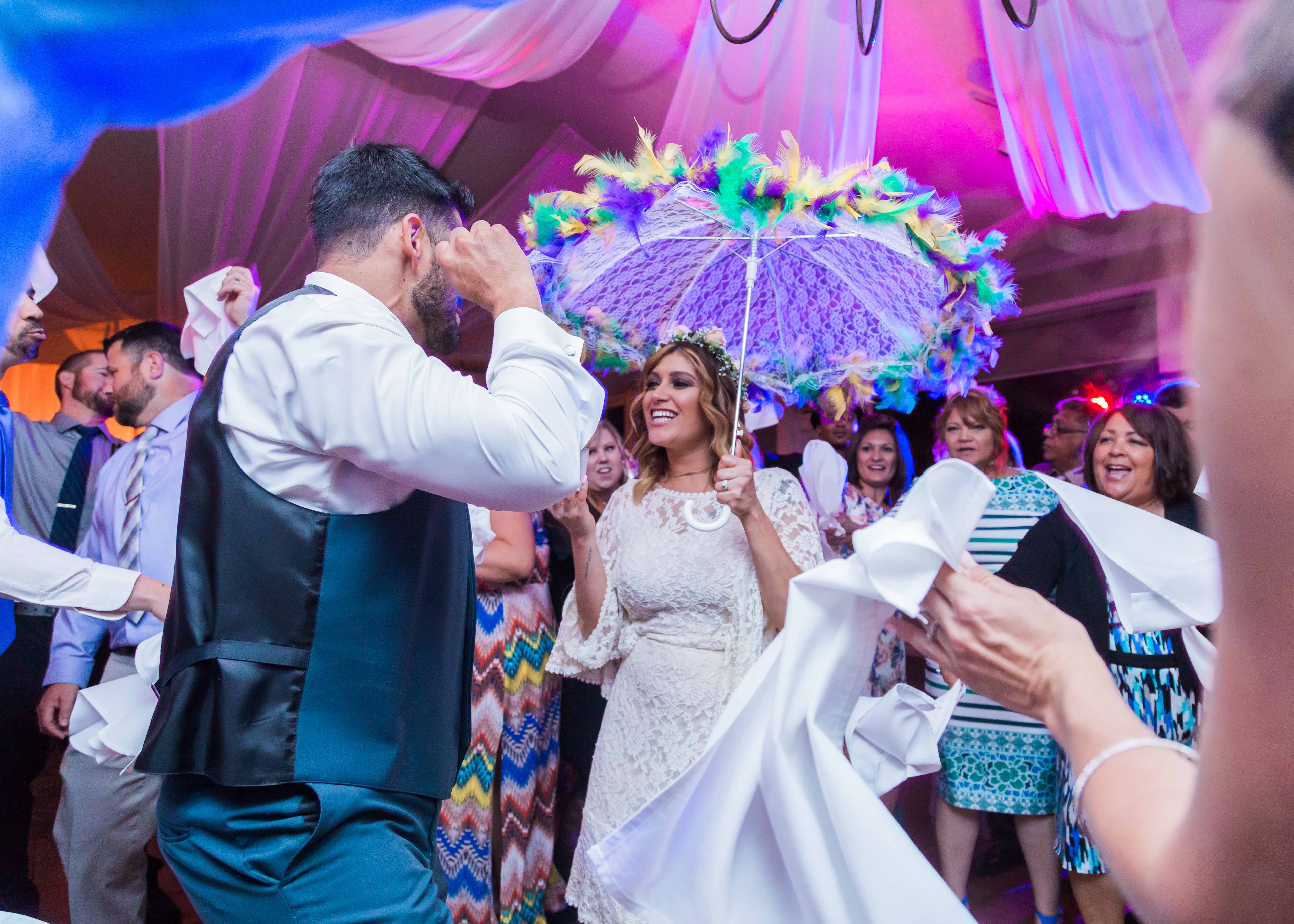 Why Lakewood Country Club? 
Amber: We had visited multiple venues, and were amazed by the diversity of all of them; some too fancy for our taste, and some too casual. Then I remembered that I had been to an event at The Lakewood Country Club before, and how nice it was.
We live close to the venue, so I made a quick appointment with Brooke. We got there and loved the place, with its big ballroom, nice outdoor area for the ceremony, and it being relatively close for all our friends and family. But the deciding factor for us was the staff.
Brooke was so helpful and honest, and answered all of our questions, even if we had asked them more than once. I'd started out wanting to hire a coordinator for the wedding, but immediately realized I already had one! She and her team were amazing. They were there, step-by-step, from start to finish. They truly made our experience a pleasant one.
Highlights of the Reception
Amber: All of it! The ceremony was beautiful. The meal was delicious. The reception was a blast, and all our guests raved about our wedding, and still do!
Advice for Newly Engaged Couples
Amber: Take it all in, even the stress. It'll be over before you know it. Have fun! You only get to do this once, so savor every second of it. Pick a venue that suits you, but remember, the private event team members are your partners in crime during the whole ordeal. Make sure they are spot on. You're going to need all the support you can get.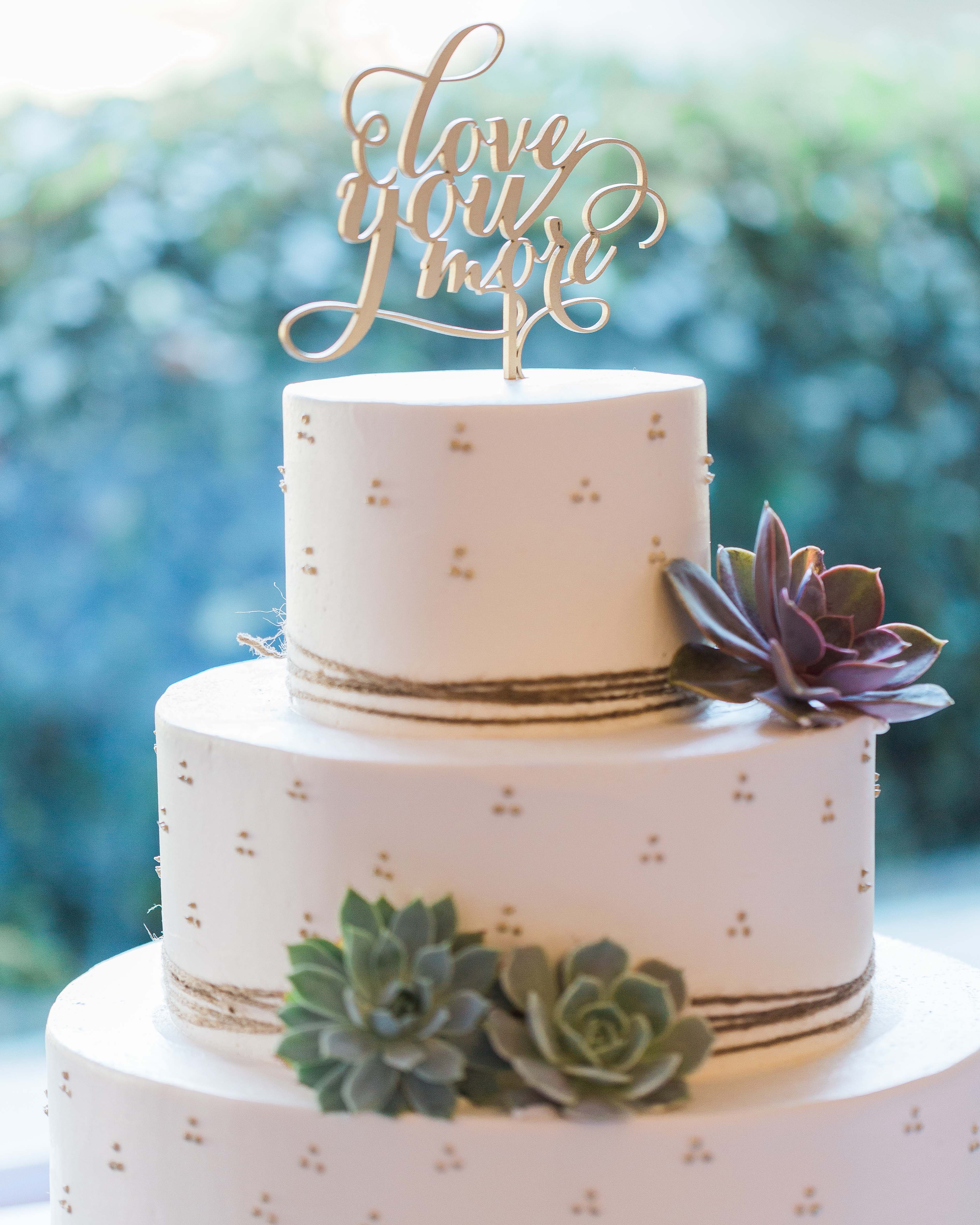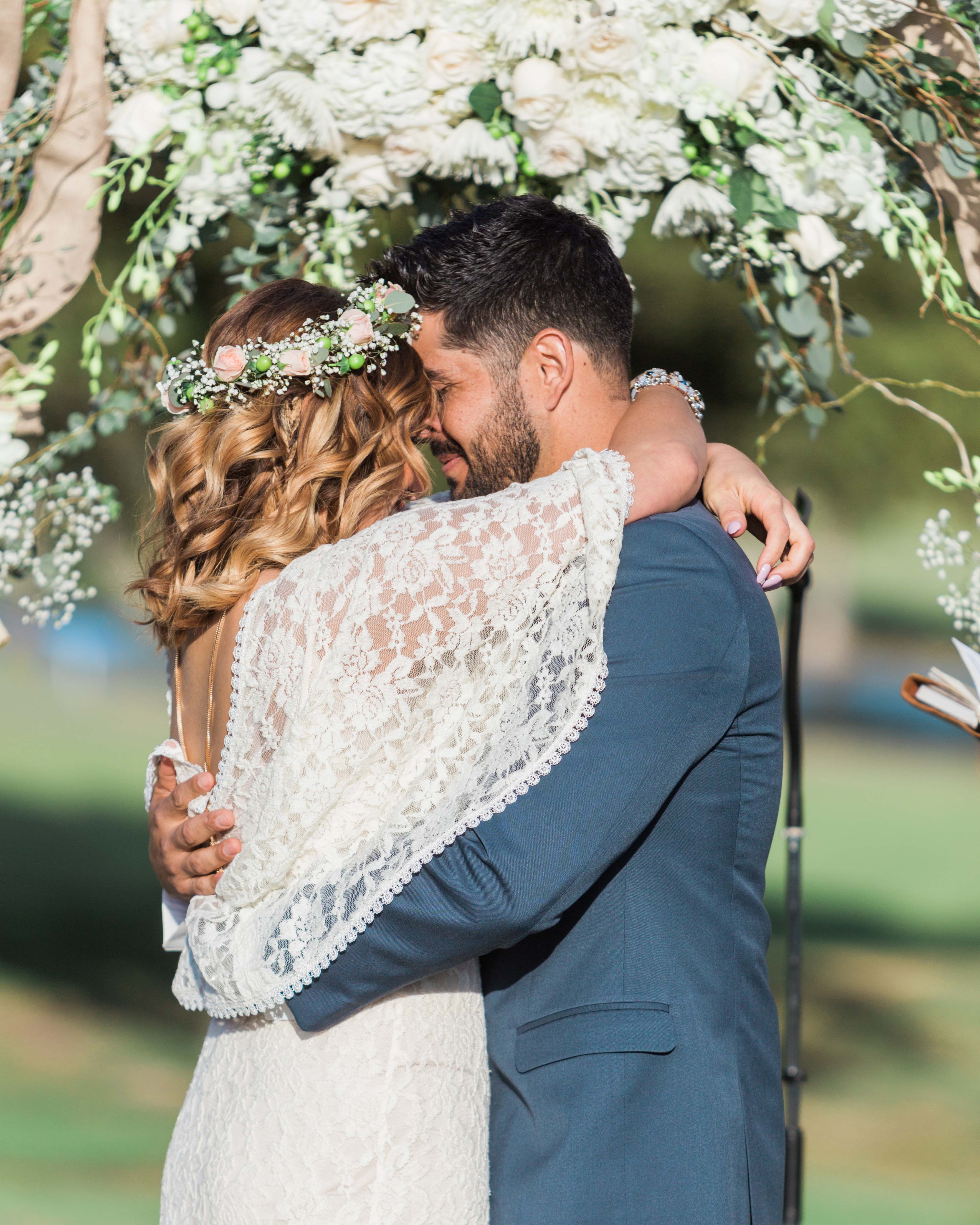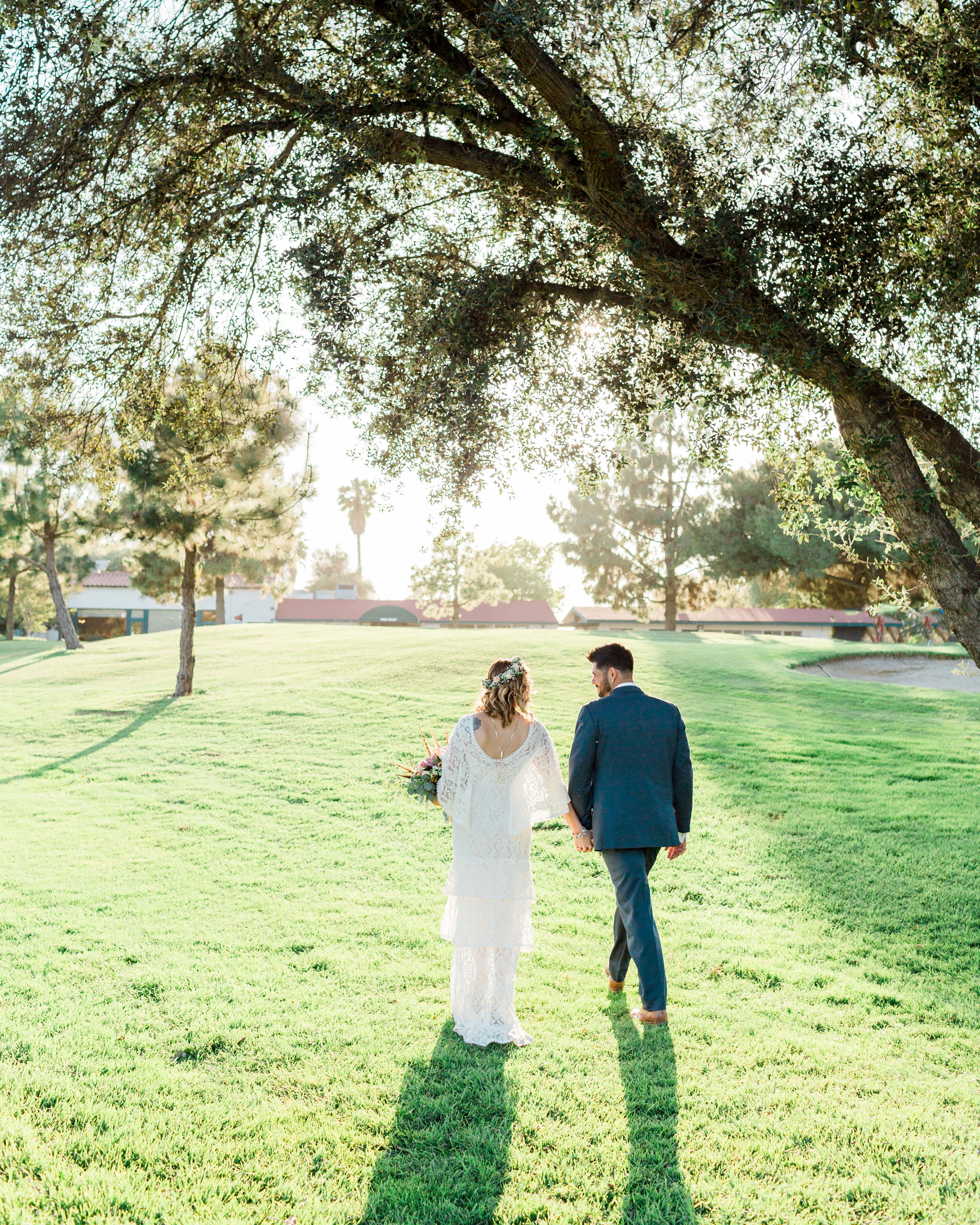 Vendor Love
Venue – Lakewood Country Club
Photographer – Yaresly Santana
DJ- Digital Axis
Dress – Dreamers and Lovers
Shoes – Vince Camuto
Flowers – Signal Hill Florist 
Hair – Tara Nicole
Makeup – MAC
Cake – Great Dane Baking Company
Officiant – Mike McKay with Great Officiants