Real Wedding - Amanda & Josh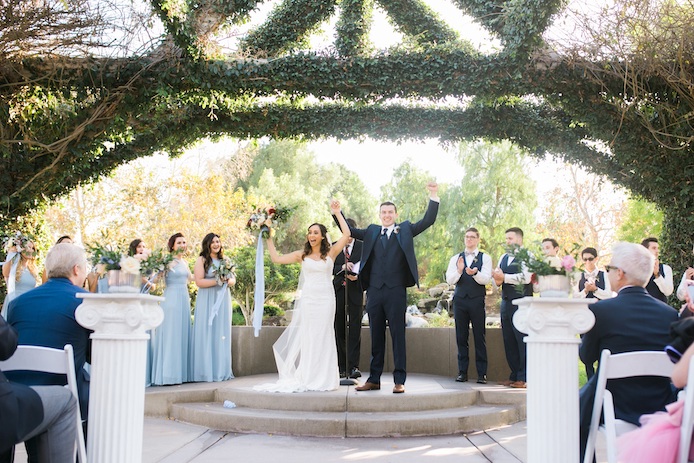 Where Did You Meet?
Josh and I met one another at Compass Bible Church in Aliso Viejo, California. Josh grew up in Northwest Indiana and moved to California to expand their family business and started attending Compass after the move. I moved back home to Aliso Viejo after graduating college in Hawaii and continued attending Compass, as it was my church before I left for school. Josh and I were both serving in the kid's ministry, AWANA, as leaders for groups of 5th grade boys and 4th grade girls.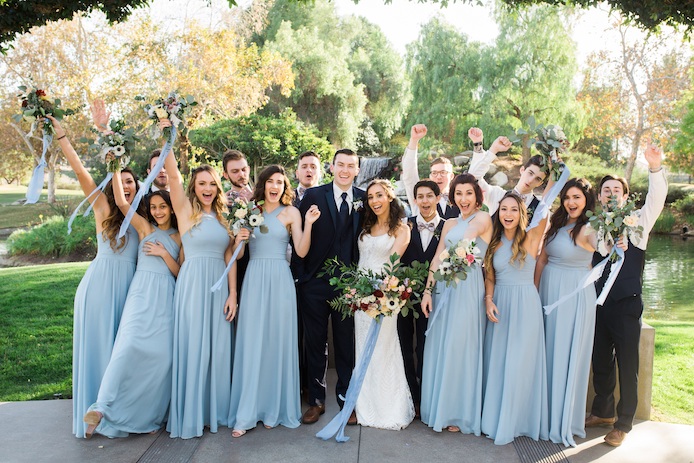 How Did He Propose?
On the fourth of July Josh and I made plans to spend the day together, from early in the morning to late in the evening. Every year my neighborhood hosts a bike parade for all of the kids in the morning, so we decided to go get coffee at our favorite coffee spot beforehand. We met at JC Beans coffeehouse (this was our first date spot) in Dana Point, CA, got some coffees and read a few chapters in our Bible together. Next we stopped by Compass Bible Church (where we first met) in Aliso Viejo, CA to get some camera gear from a friend. Our friend ended up not being able to meet us, so we decided to walk to the door where we first met and reenacted it. Then we headed to my house to watch the bike parade, spend time with my family, and cook some food. Josh took me to the exact spot in my house where we had our first kiss, and gave me another kiss. After lunch we headed to Josh's house in Laguna Beach, CA, to hangout, play with his Golden Retriever, and get ready for fireworks. While driving to his house, we made a pit stop at the Montage Hotel (the place where we first said "I love you") in Laguna Beach because Josh said it was the perfect day out and he wanted to get a picture. We finally made it back to his house and I convinced him to watch Independence Day with me. I fell asleep while watching it but Josh was awake and freaking out the whole movie thinking that I knew he was going to propose (because Will Smith's character is trying to propose to his girlfriend throughout the movie) although I was completely oblivious the entire time.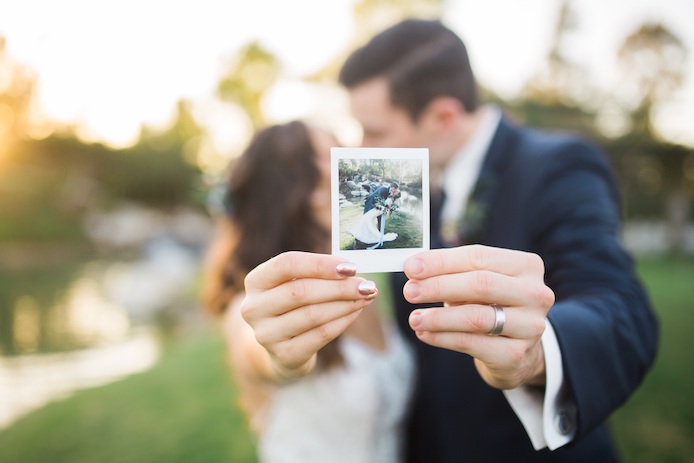 The movie ended and we took his dog, Charlie, for a walk down to the beach and watched the waves. We thought it would be a good idea to go early and get a spot to watch the fireworks so we headed home to pack some snacks and make hot chocolates for the road. While waiting for the hot chocolates heat up we were listing to Blake Shelton's song 'God Gave Me You' and Josh made we promise to dance with him to that song later so I said I would. We started driving to Moulton Meadows Park in Laguna Beach because we thought we would get the perfect view of multiple firework shows. We got to the top and there were only a few people already there, we walked past them and passed a 'Rattlesnake Nest Do Not Enter' sign which I didn't even notice. I later found out Josh made the sign to secure the spot for us (this was the exact spot he asked me to be his girlfriend.) He started playing Blake Shelton's 'God Gave Me You' again and reminded me that I promised him a dance. As we danced, he started piecing the day together. He explained that we had visited all of the places that were significant in our relationship, and that he had been waiting all day for this moment. He stopped dancing, reached in his back pocket and pulled out a box, and got down on one knee. He looked at me with watery eyes and said, "Amanda Kayla Bates, will you stink'n marry me?" I was in total shock, completely overjoyed, and I said, "Yes!"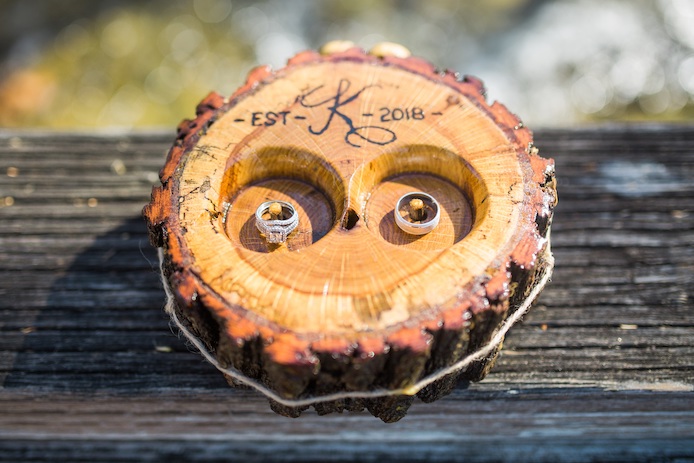 What Was The Deciding Factor Of Having Your Wedding At Coyote Hills Golf Course?
We decided to use 
www.theknot.com
 to help us organize and plan our wedding. We were looking for a local venue and Coyote Hills Golf Course came up on the suggested listed as one of the top rated venues. I booked an appointment to meet with one of their wedding planners and wasn't really sure what to expect. I went in, and Brooke was so sweet, knowledgeable, and helpful. Our number of anticipated guests was high but we were trying to have a frugal budget. Josh and I were thinking about getting married in March, but it would be over our budget. Brooke went and crunched some numbers and said if we wanted to have the wedding in January and cut a few unnecessary things out of the package, she could make it work with our budget. I was overjoyed because I loved the venue. The waterfall and outdoor gazebo were the two main things I loved most and I could envision getting married there!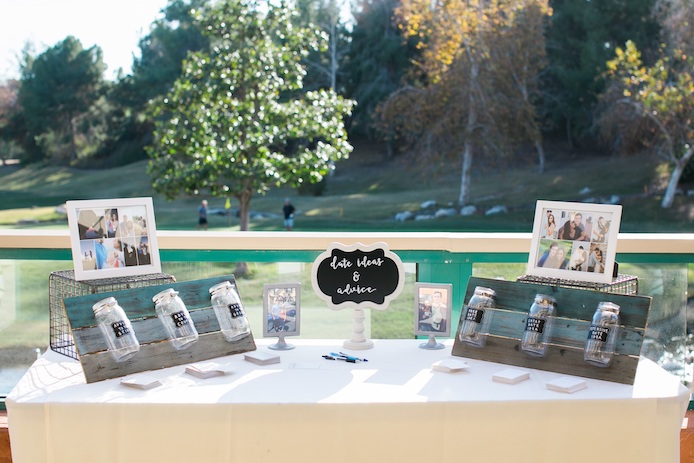 What Were The Highlights Of The Ceremony?
The biggest highlight of our ceremony was that we stood before our family, friends, and most importantly God, making commitments that will last us for eternity. It was the first time that everyone from both sides of our family and all of our friends were all together to show their love, support, and encouragement for us. The anticipation for Josh and I to finally see one another (since we didn't do a first look) while I walked down the aisle under the beautiful gazebo while the sun shining made all the waiting worth it, because my handsome groom was standing at the end of the walkway waiting for me. Sharing our love for one another in front of everyone and finally become Mr. and Mrs. Keith was the happiest moment in our lives.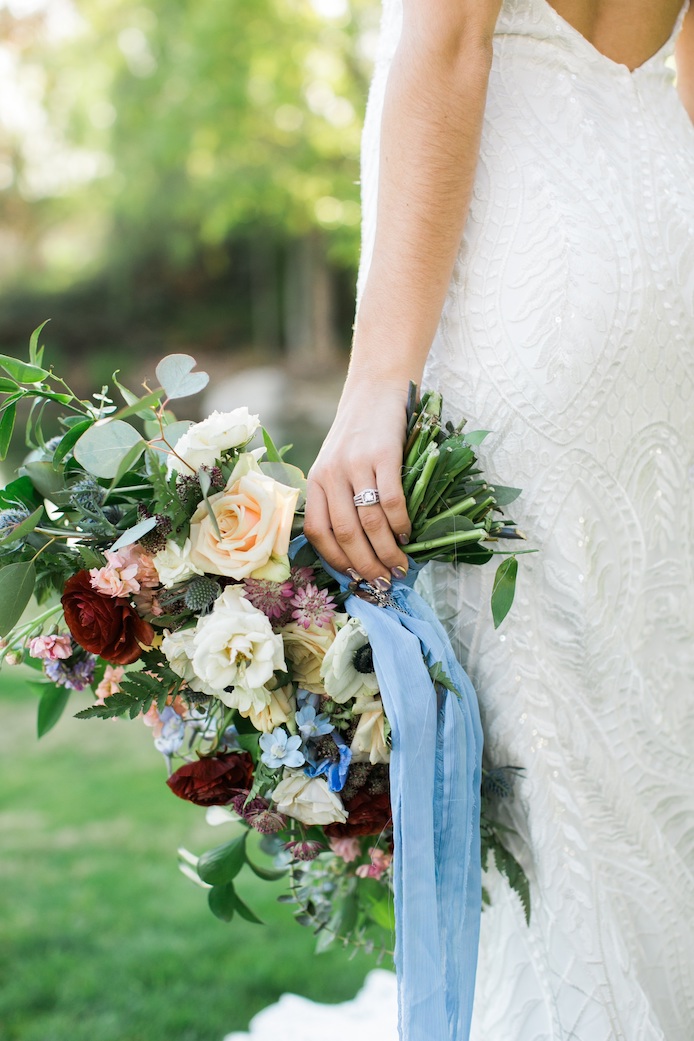 What Were The Highlights Of The Reception?
We loved hearing the speeches from both of our dads, the maid of honor, best man, and three more of our sisters. It was so touching to hear their love for us and their encouragement. Josh and I also wanted to honor our parents by having 'Perfect' by Ed Sheeran play while he and I, my mom and dad, and his mom and dad all danced alongside each other for this song. We loved watching all of our guests dance the entire night, filling out advice cards, snapping polaroid photos for our guest book, and enjoying homemade cookies by a sweet family friend. Cutting our cake was definitely a fun moment, especially when we each smeared some cake on the other person. To top it off, we loved our bubble send off from the front door, down long rows of family members and friends, all the way to Josh's blue mini cooper.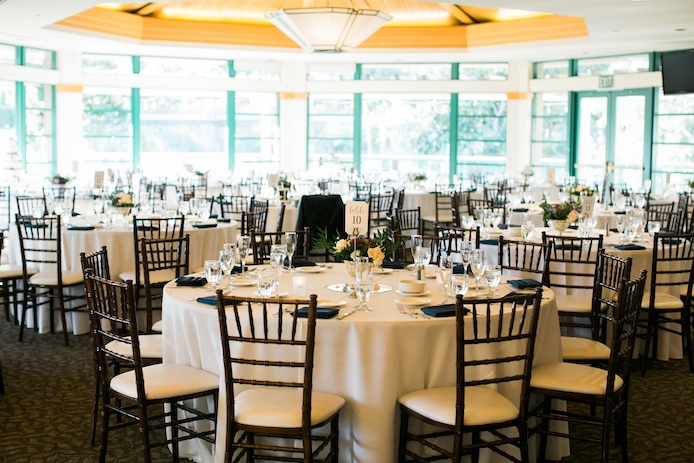 Vendor Love:
Flowers: Rad Floral Co. @radfloralsco
Hair and Make Up: Kate Vanden Bosch @kateboschstyle