Real Wedding - Alia & & Josh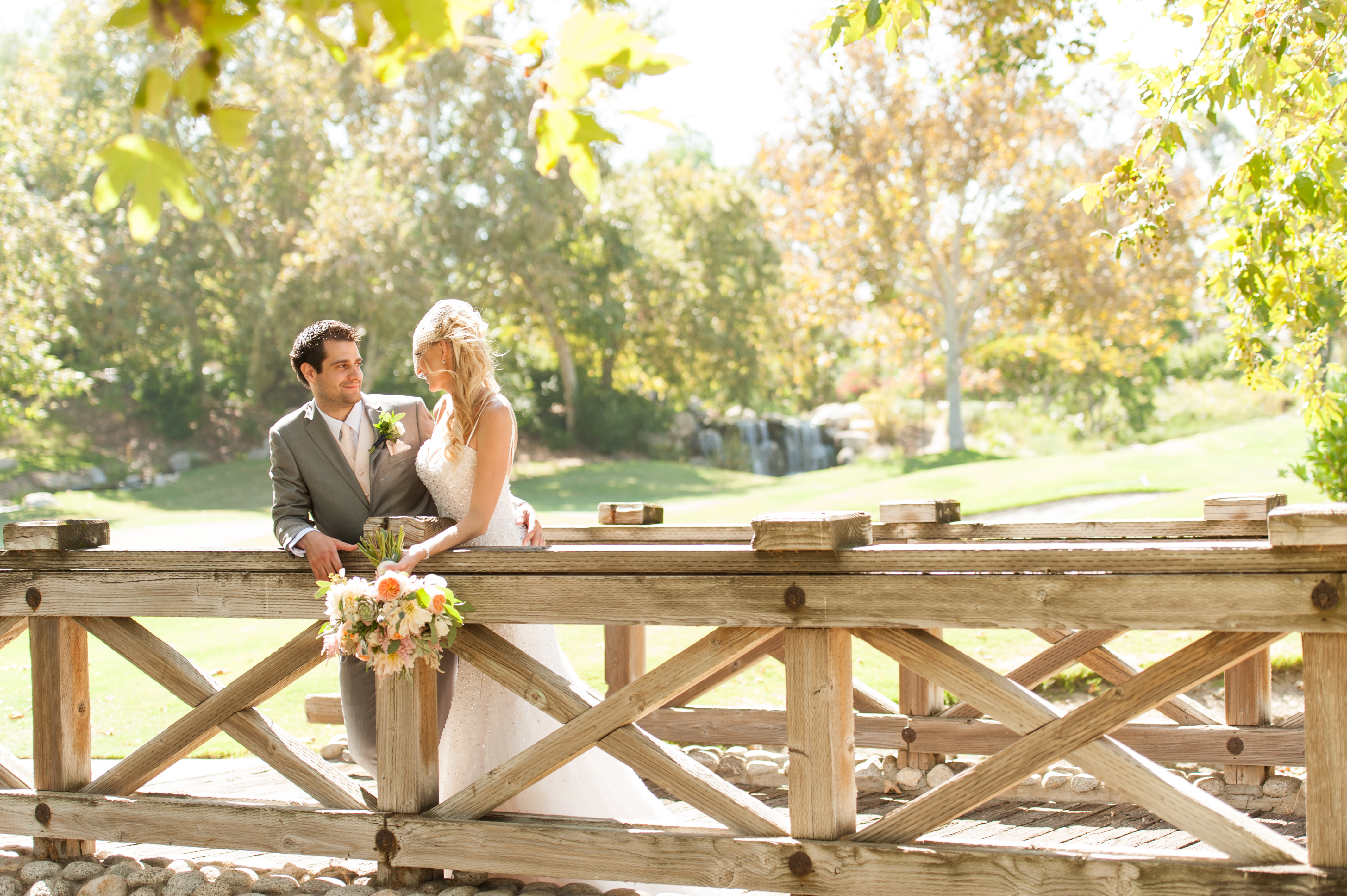 Alia and Josh Garth were married on August 12, 2017 at Coyote Hills Golf Course in Fullerton, California among their closest family and friends.
Where They Met
Josh: After almost failing high school and working at Starbucks for about 4 hours, I went back to work for a movie theater ripping tickets, making popcorn, and cleaning up other people's messes. However, my turn around the dustpan and broom would be different this time. Among the piles of trash and puddles of butter was a beautiful, tall, blonde, blue-eyed girl that for some reason had engaged in the same lowly job that I had. Unfortunately, I was not the only one who noticed this diamond in the rough.
All the boys had become enthralled with the competition placed before them. They all chased after her, and I too decided to throw my hat into the ring.
Luckily, everything at the theater was an equal opportunity venture - equal pay, equal work, and equal chance of being shut down. You guessed it, my first attempt at asking the girl of my dreams out on a date was met with the harsh, but not unexpected, reality of not being accepted. I'm not talking about the, "You're a really nice guy, but I'm just not ready" answer. It was more like, "Why do all the boys who like me keep asking me questions?"
Who can blame her? My long, poofy, unkempt hair coupled with my lack of fashion sense, coupled with my dumpy, barely drivable 1995 Toyota Camry (which I still drive), and speech impediment didn't make for the beautiful peacock display I was hoping for.
Looking back, I'm glad she didn't accept the initial invitation. I wasn't ready, and neither was she.
What changed her mind nearly a year later? Honestly, I still don't know. She'll say something like, "It was your personality," and "After you cut your hair, and put on a vest and bow tie, you looked hot!" Mind you, this is a year later, and she asked me out. Is it because she just got used to seeing me around so much (I had the manager switch my shift to be with her), or because I simply wore her down?
However we came together, we both ended up with the person we love and cherish. And the rest is history.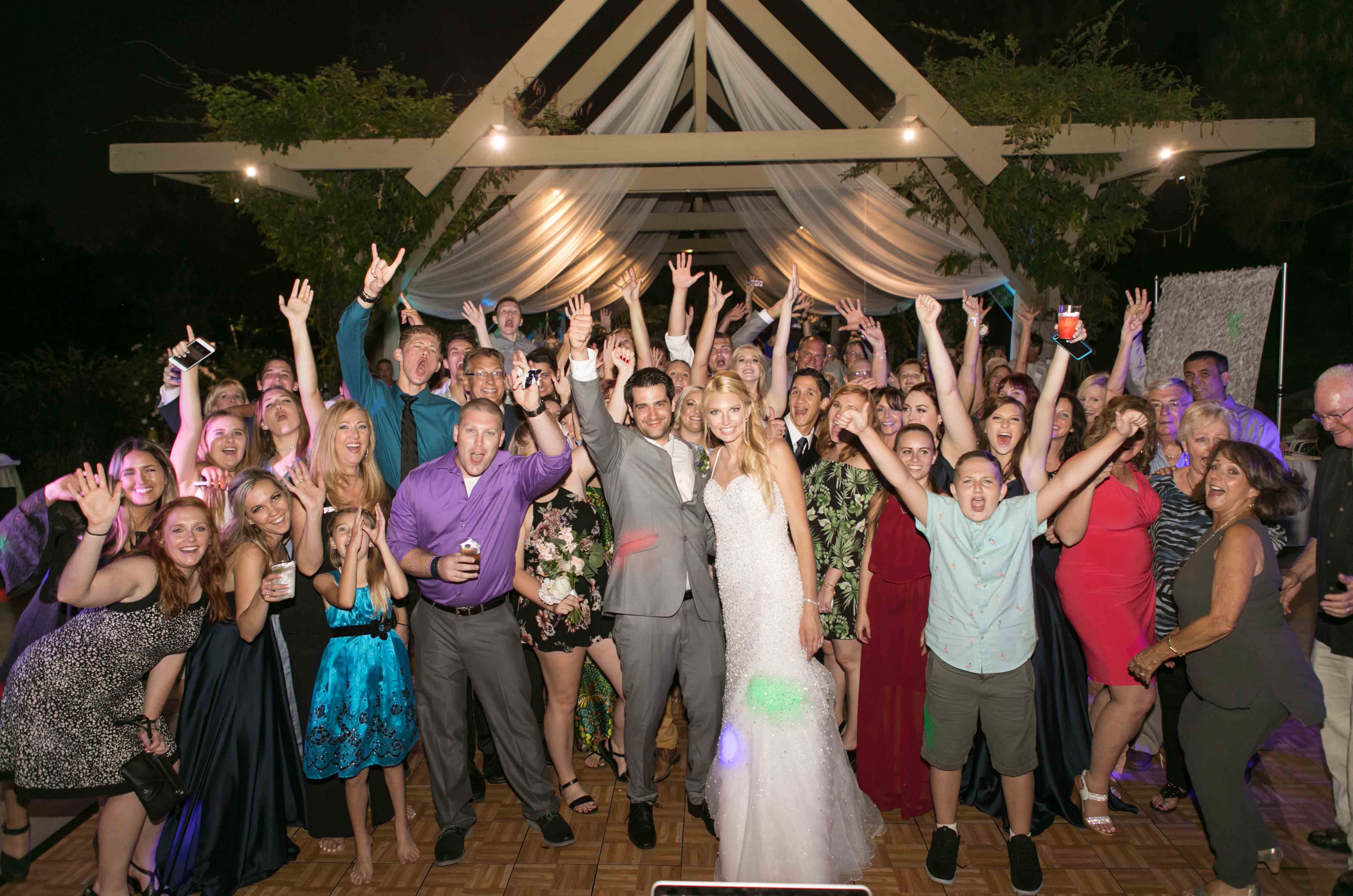 The Proposal
Alia: Josh and I were going on a double date with his brother, Jon and his sister-in-law, Dana at the movie theater where we first met. Dana and I met Jon and Josh at the movie theater and when we get there Josh was nowhere to be found. Jon said he forgot something in the car. While waiting for the theater to be cleaned, two of our other friends show up to see the same movie. Then Jon found another one of his friends at the theater as well and convinced him to see the movie with us too. I didn't think anything of it. I just thought it was all one happy coincidence.
We get in the theater and the lights turn down. Josh is still nowhere to be seen. The trailers start, but it ends up being one of his friends on the screen. I was so confused. What was he doing up there? Then I here what is being said, and I slowly realized he had made a proposal video and put it on the big screen!
The video was of Josh talking to a therapist about the fact that he wanted to propose and couldn't find the best way to do it (Josh was currently going to school to become a Marriage and Family Therapist). It then cut to him and his brother talking about some proposal options with them visualizing how they could all go wrong, including proposing at home (while I' trying to vacuum), ring in the champagne (Josh gets the wrong glass and chokes on the ring), proposing at work (I'm a realtor, so the girlfriend of the couple I was showing a house to thought she was getting proposed to), proposing with friends in a park (they hit him with a Frisbee and interrupt the proposal, and more. So then it cut back to Josh and he stares deep into the screen, saying, "Wait. How 'bout this?" The screen goes dark, the lights turn on, the secret projection trap door in the wall opens up and Josh jumps down, gets on one knee and proposes.
It was the most amazing proposal I could've ever asked for!
Why Coyote Hills?
Alia: I had looked at a lot of places for my wedding before I finally found Coyote Hills, which I just kind of stumbled upon. I always said, "I do not want to get married at a Golf Course," but in reality, it wasn't the golf course, it was that I didn't want to go into a boring banquet room after my beautiful ceremony. 
I was looking for a beautiful romantic location with a waterfall, stream, and pretty bridge to take pictures and I wanted to be at this beautiful location for the entire wedding (both ceremony and reception). Coyote Hills definitely delivered this! Not only did they have a waterfall, stream, and beautiful bridge, but also had this outdoor arbor with vines growing on its sides. It was exactly what I had been searching for. It had a beautiful banquet room overlooking the beautiful location at night, which came with the option to flip the outdoor arbor ceremony location to make it our reception location, which is what we did. I loved it! 
Additionally, the staff was great to talk to and work with! I am a Pinterest bride, and unlike some of the other venues we looked at, they loved that I had these different ideas and encouraged me to move forward with them.  My most complicated idea was that I wanted to have hanging centerpieces.
Not only was this the only venue able to accommodate it due to the arbor, but also they allowed me to do it. I am truly grateful to Coyote Hills Golf Course, and especially Victoria for helping to make my wedding everything that I had always dreamed it would be!
Highlights of the Ceremony
1.My number one highlight of the ceremony was walking out with my dad, and standing at the end of the aisle with all my family and friends there. I saw Josh and broke down crying. I had seen Josh already that day for the first look, but it became real at that point. I was marrying the man of my dreams.
2. When Josh tried to put the ring on my finger, he struggled quite a bit because I was so hot from my dress that my fingers had swollen up!
3. The first kiss with my husband was amazing and it felt like fireworks had gone off.
4. At the end of the ceremony, when we turned toward our family, and our officiant announced us Mr. and Mrs. Garth all of my bridesmaids yelled, "Finally!" because we had been together for almost ten years. It was hilarious and I loved it! 
5.After the ceremony, while waiting to go out to take pictures, Brooke, who works at Coyote Hills, went to get my drink of choice, but they were all out, so she made a special trip to the store to get me the drink I requested. I could not believe they went through so much trouble to get me my drink!
6. After the family photos, Josh and I had some time to sit at our table and watch everyone set up the venue for the reception. It was at this time where we were really able to take in our beautiful venue and everything people were doing to make it perfect. It was nice having that chance to relax and enjoy each other's company alone, which we didn't have the opportunity to do the whole week before the wedding.  
Highlights of the Reception
1. My first dance with my husband was great. The song that we danced to perfectly fit our relationship, and we sang it to each other while we danced. It was like nobody else was there because we were so focused on each other.
2. The father-daughter dance was perfect, and it definitely set a fun tone for the wedding. If you haven't seen the movie Hitch, there is a scene where Hitch is trying to teach his client, Albert how to dance. My father and I reenacted Albert's horrible/goofy dance moves, (staring the fire, making the pizza, Q-tip, throw it away, Oo! Oo!) and added a few of our own before we went into a regular dance.
3. I had this moment while dancing on the dance floor that night. I remember looking back, seeing the venue all lit up at night, with my hanging centerpieces, table set ups, the up-lights, and the waterfall in the background. Everything looked exactly the way I had envisioned it so many months before. I just thought, "I managed to make my dreams a reality."
4. The speeches were amazing and filled with so many funny stories and inside jokes.
5. While dancing was in full swing, my grandma got up and danced with everyone for the first time in years!
6. We had a "Kissing Menu" which instead of clinking glasses, people had to do something off the list in order for us to kiss. One of the items was "Lead by Example." Our guests had to demonstrate a kiss that we would have to duplicate. So my husband's cousins demonstrated a kiss where they were on the floor, on top of each other, making out. It was hilarious! We managed to duplicate it without being on the floor. Josh dipped me very low, so I was almost on the floor, and kissed me.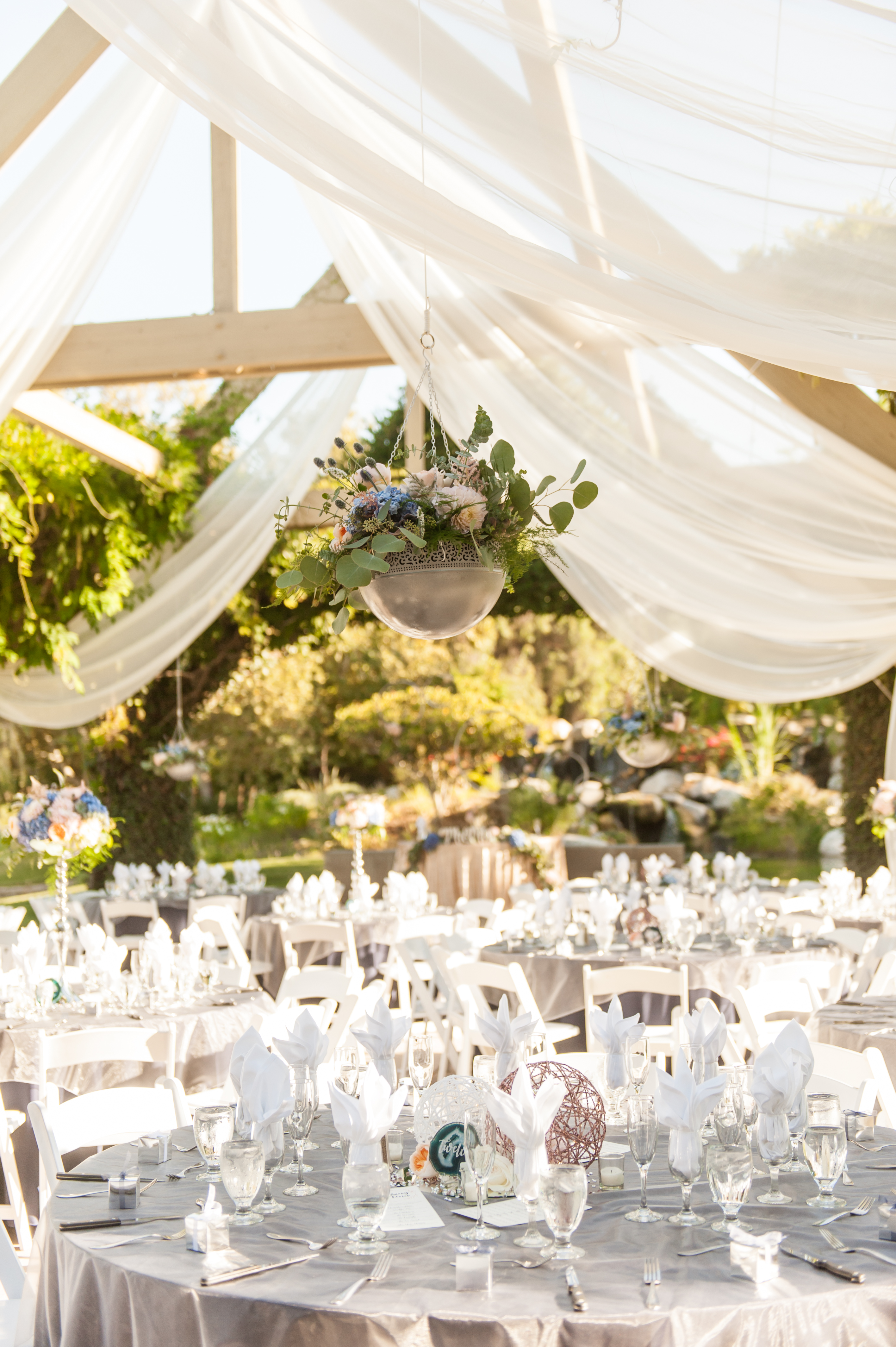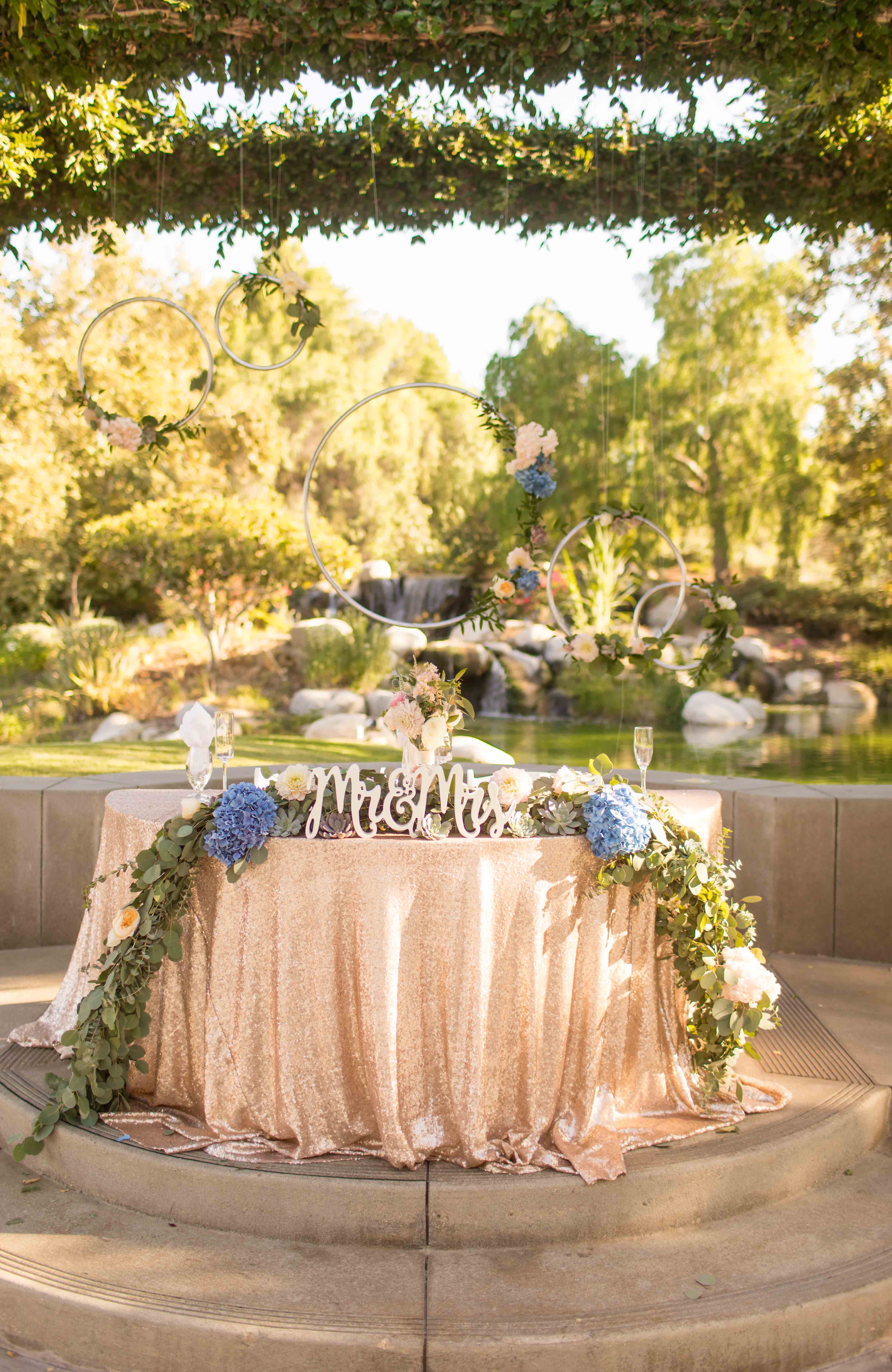 Vendor Love
Venue: 

Coyote Hills Golf Course

Photographer:

Stefani Welsh

DJ:

Kyle Kurts

Bride's Dress:

Alfred Angelo, with many customizations

Bridesmaids Dresses:

Belsoie

Shoes:

Vince Camuto

Flowers:

Megan Byrnes

Hair:

Jeanne Bagley

Makeup:

Natasha Ansell

Groom's Suit:

Corona Men's Suit Outlet

Cake:

Sprinkles Cupcakes

Photo Booth:

My Pic in the Box

Officiant:

Jon Garth (Josh's brother)

Stationary:

Designed By Brianna Leah Nelson (my Maid of Honor)