How to Find the Right Wedding Theme for You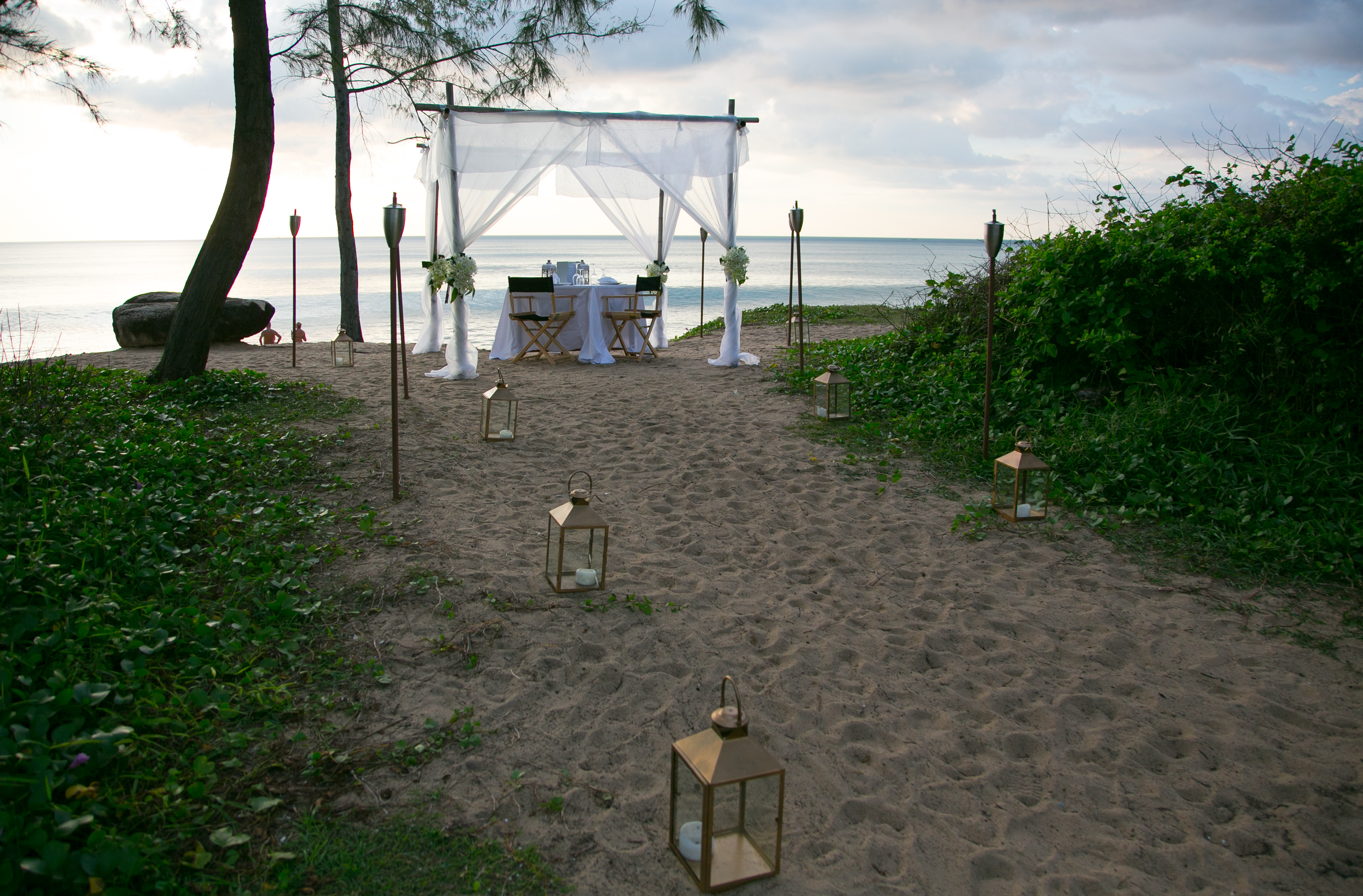 Creating the ultimate personal wedding experience can be a challenge, but when it's a success it can be one of the most rewarding moments of your life. Finding the right creative pieces of the puzzle are very important, so how do you get there? 
Choosing a theme and color palette can be the jumping off point to planning your overall ceremony and reception experience. Your theme can be as subtle or as complex and formal as you like. Remember, this is your wedding, so try to take everyone else's advice and recommendations in stride and stay as true to you and your fiancé's original vision for your special day. 
Here are some tips on how to go about making those decisions. Brainstorm the following with your partner: 
How did you meet? Is there some specific significance attached to it that you'd want to incorporate into the theme? 
Your common interests. Are you both athletic? Do you share a love for exotic islands, or a genre of music? And how far do you want to take a given theme that you decide on? 
Consider each other's fashion sense, taste, and personalities. Are you the type of couple to throw an outlandish, quirky and unique bash, or would you rather keep things simple and understated? 
These will get you at least to a point where you can determine where you would like to have your wedding, how big you'd like it to be and whether or not people will have to travel long distances to get to your wedding. Next, you'll want to decide more specifics. 
Try articulating your theme by using specific nouns and adjectives such as: beach, country, romantic, or vintage. 
Choose your color palette next. For a beachy-themed wedding, the obvious choices would be blues, greens and whites. Some couples choose one primary color and accompany it with a couple of more accented colors. A couple of common color pairing concepts are the monochromatic scheme, which is only one hue, and other shades and tints that accompany it. There's also the analogous scheme, which are colors that are adjacent to each other on the color wheel, such as pinks and oranges, or blues and purples. 
Once you've chosen your themes and colors, consider how you will incorporate them into the décor. Will this be easy to accomplish? For example, does your theme idea lend itself easily to your budget when it comes to invitations, lighting, floral arrangements, or the wedding cake? If the answer is yes, you're ready to move on to the next step of getting others involved in the planning process.