How to Address Plus Ones on Invitations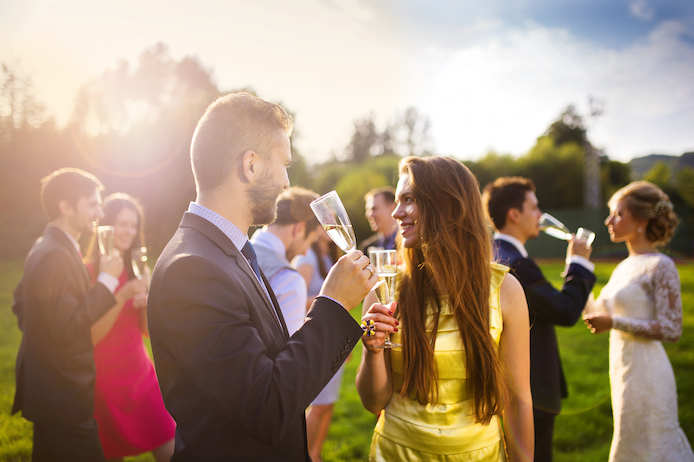 Many weddings will have "Plus Ones" on their guest list. Of course, you want everyone to have a plus one, although some brides and grooms want small weddings. In that case, most guests will understand that if their invitation does not include an "and Guest", they won't be able to bring a date.
There are other circumstances where brides and grooms will allow a plus one, and are not exactly sure how to address it, especially if they don't know their name or who they want to invite.
Below are some examples of how to address a plus one on wedding invitations.
Simply write "Mr. Smith & Guest"- Once they confirm that they are coming, you then can go ahead and change the "plus one" to the guest's name on the seating chart, escort cards, etc.

Another way of doing this is by not necessarily saying "Mr. Smith & Guest" but sending it to your guest and adding a note at the bottom of the card or on the back of the invitation saying "You are invited to bring a guest" or "You are invited to bring a plus one".

When addressing the outside envelope, write the guest's first and last name while not adding "and guest". This allows the guest who is invited to understand the invitation is directed towards them. Once they open the card, they will be able to see the "plus one". The "and guest" does not need to be on the envelope.
Overall, don't feel obligated to add plus ones. Feel free to be selective on your special day and only give plus ones where you think they are needed!