Groomsman Golf as a Bachelor Party Activity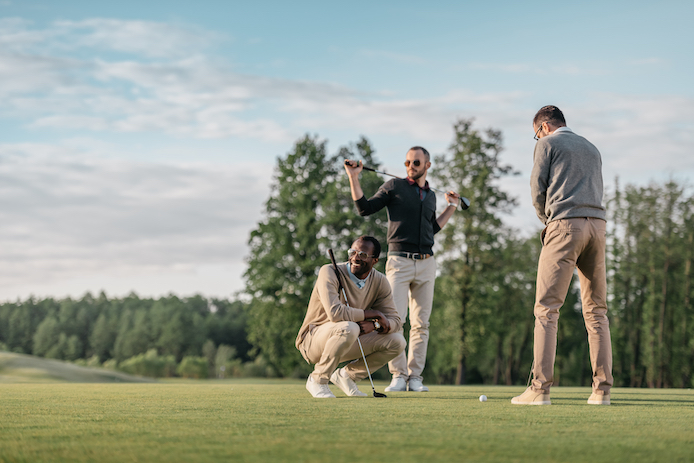 Golfing is a fantastic Bachelor Party and Groomsman activity, whether the round takes place in advance or the week before the wedding. Here's some tips to spice up your game and ensure the whole squad has a great time.
Make Sure Everyone Enjoys the Game
Player abilities will be all over the place. Focus on the "fun" aspect instead of the super-competitive aspect so that everyone enjoys the game!
Some participants might not love golf as much as others, so doing 18 holes might be a bit much. Instead, do 9 holes on an executive course and have lunch on the golf club's patio.
If you do choose to play the full 18 holes, reserve a table for dinner in the golf club's grill or set up a limousine to take everyone to the next destination.
Raise the Stakes
To make it extra interesting, integrate a few golf games, but make sure the rules are simple.
For example, the game "Wolf" is perfect for adding competition to a relaxed round: Each hole, the player designated the "wolf" switches. The "wolf" always tees off last. As the other players tee off, the wolf decides if they want to play alone against the other players or in partnership with one of them. The hole is won by the better ball score.
A friendly skins game where the loser buys the next round of drinks is also a fun game and wager.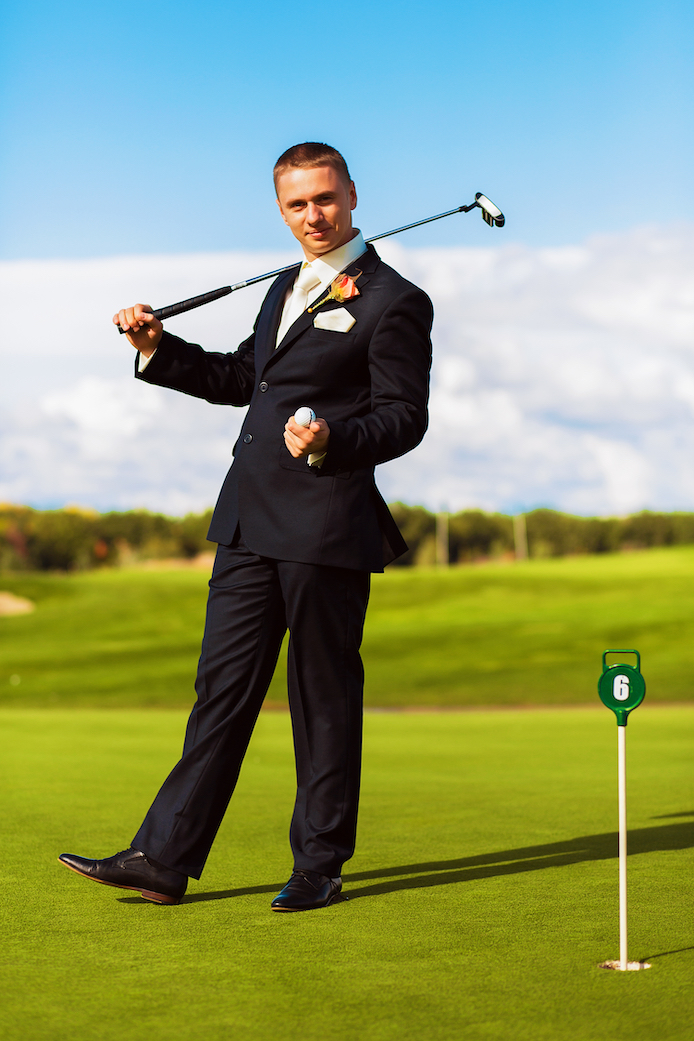 Maintain the Spirit of Golf
Add to your sense of camaraderie by encouraging golf attire. Best dressed wins a prize!
Give the players golf-themed gifts! Soft sided coolers, engraved flasks, or personalized golf balls are practical and memorable.
Have fun during your round, but remember to be respectful of the course and the other players/members.