Flower Girls, Ring Bearers, and Alternatives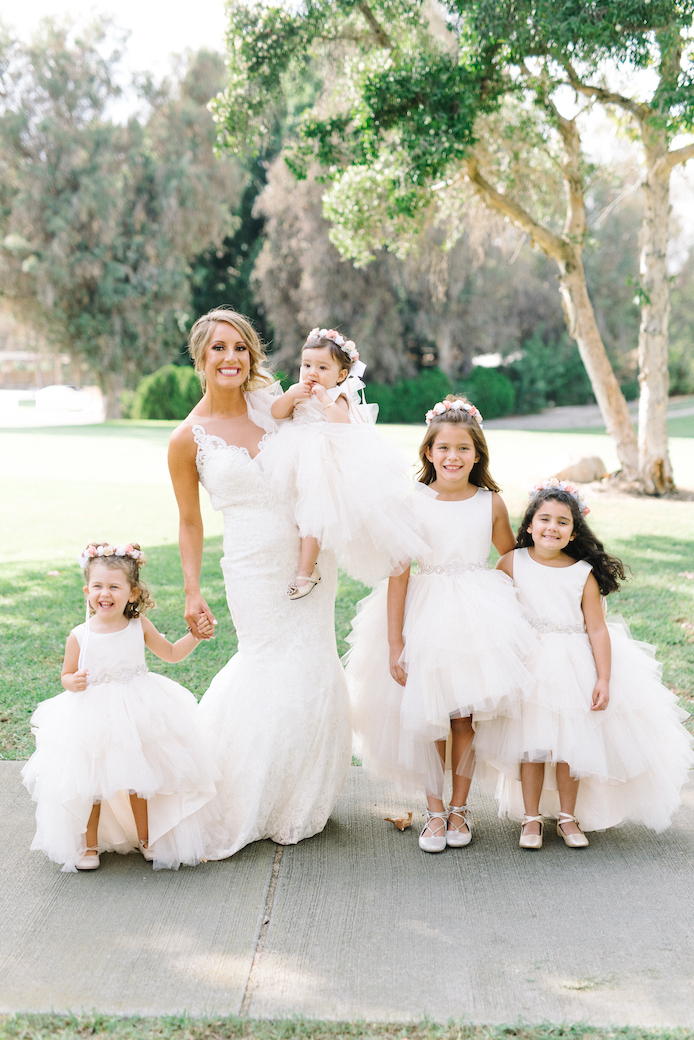 - With help from Deb Colantano, Private Event Director, Beaver Brook Country Club
 Quite often while discussing wedding details with my brides, I hear, "We don't have any young girls for flower girls," or on the contrary, "We have so many little ones in our family that I don't want to choose!"
Don't fret, ladies!  Make sure your day is done your way.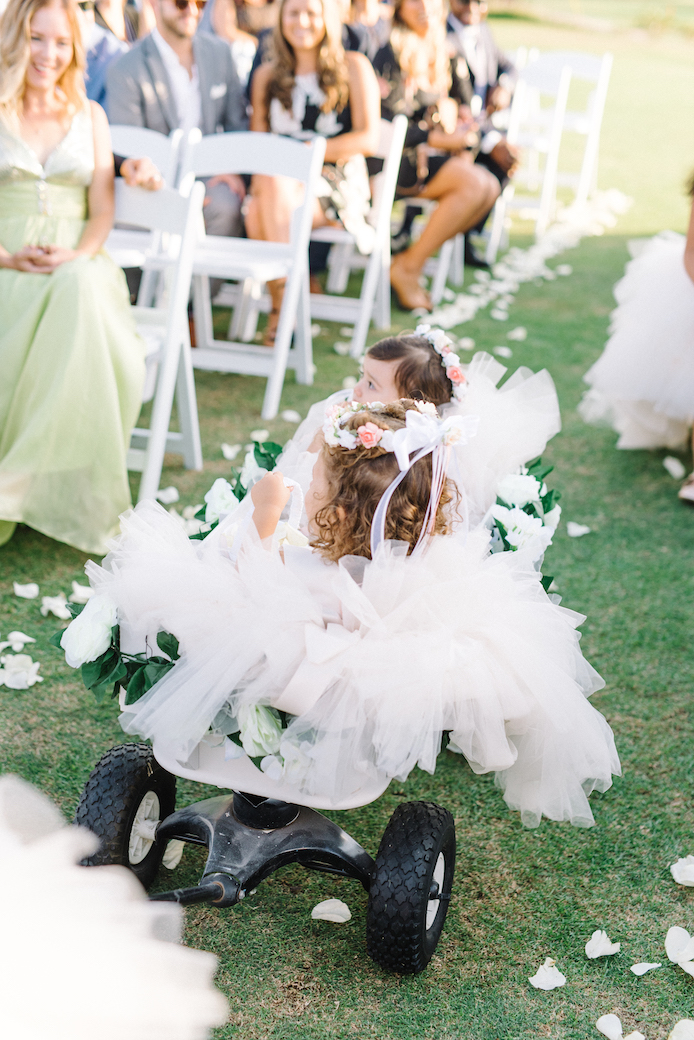 Flower Girl

Ages 3-7
Typically wears a white or pastel gown with details that match the wedding color scheme
Walks before the bride, scattering flowers down the aisle

Ring Bearer

Ages 3-7

Typically wears similar attire to the groomsmen, sometimes with suspenders or a vest instead of a jacket

Enters after the flower girl and before the bridesmaids OR alongside the flower girl

Holds the rings (or secondary fake rings) for the ceremony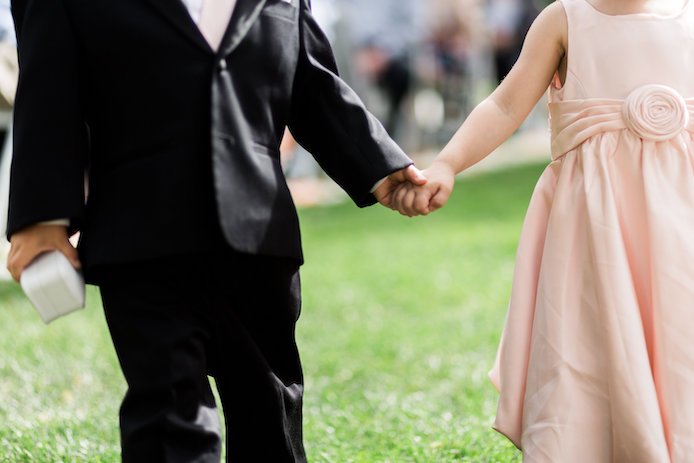 Junior Bridesmaids

Ages 8-14

Typically wears the same attire as bridesmaids (or something similar)

Enters before the bridesmaids

May be asked to do a reading during the ceremony 

Junior Ushers

Ages 8-14 

Typically wears the same attire as groomsmen (or something similar)

Can enter early by ushering the mothers of the bride and groom (or any other parents/relatives that could be ushered to their seats)

If part of the processional, enter after groomsmen

May help usher all guests to seats

May help with laying a runner 

May be asked to do a reading during the ceremony 

Pets and Fur Babies

Can walk down the aisle right before the bride

If you have your pet carry the rings, make sure they are duplicates and that you have a person in your immediate vicinity with the copies. If one falls or your pet decides to run, you don't want to put the wedding on hold!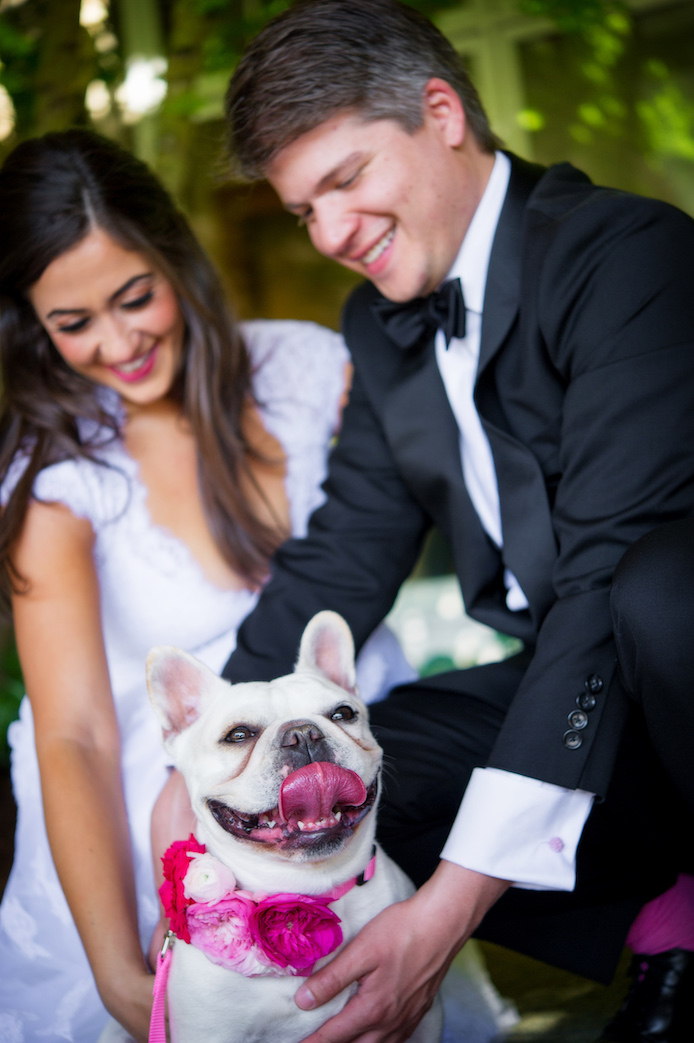 You can also try any of these alternatives:
Have the flower girl toss something other than flowers! Consider bubbles or confetti. If you have a very long train, you can also have them help you down the aisle.
Also remember, you don't have to have children in your wedding at all! It is your day, so you should do it the way you want.
For my all-time favorite suggestion, include your other family members in your wedding party! Your grandmothers and grandfathers may be tickled pink to be invited to be part of your processional. Have your grandmother either be your flower girl or walk with your flower girl down the aisle. Let your grandfather be your ring bearer! If you have other special family members that you'd like to incorporate, change the rules. The sky is the limit.