Featured Photographer: Joseph Pesiri of Pesiri Photo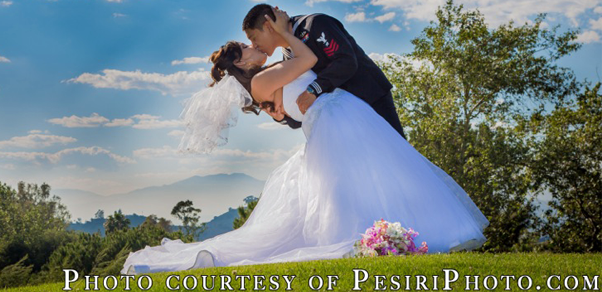 Every so often, we hear about or meet a vendor who goes above and beyond the call of duty for clients and customers, or provides a stellar service or product for weddings, receptions, and private events. As part of our continual effort to help brides and event planners choose the best of the best for these events, we want to highlight some of our favorite vendors and individuals, and give you a bit more information about them.
If you're looking for a photographer in southern California, one of our favorites is Joseph Pesiri of Pesiri Photos. With a 22-year background in photography and 5 years of experience as a wedding photographer, Joseph and his team at Pesiri Photos have quickly become a favorite of couples and have won multiple awards in the wedding industry. Pesiri Photos has won the WeddingWire Couples' Choice Awards two years in a row (2013 & 2014), and is ranked in the top 5% of wedding photographers in all of Orange County and Los Angeles.
"Wedding photography is more than just a job, it's a way of life," Pesiri said in a recent interview. "It's about more than just taking a great photo. It's about capturing a moment to share with friends. It's that spark that ignites a memory."
Pesiri Photos is currently accepting 2014 and 2015 inquires, and takes assignment by appointment. Recently, he has opened up appointments for out-of-state couples. He offers a discount for the military, law enforcement, and educators, and anyone who books with him through the end of March 2014 will receive 50% selected fine, handmade Italian albums.
You can reach Pesiri Photos by calling (800) 575-9750 or emailing pesiriphoto@gmail.com to check on a date (send your contact information, plus the date, time, and location in the body of the email).
Visit his website at pesiriphoto.com, read his reviews on WeddingWire, and Like his Facebook page.