An Expert's Tips on Choosing your Bridal Bouquet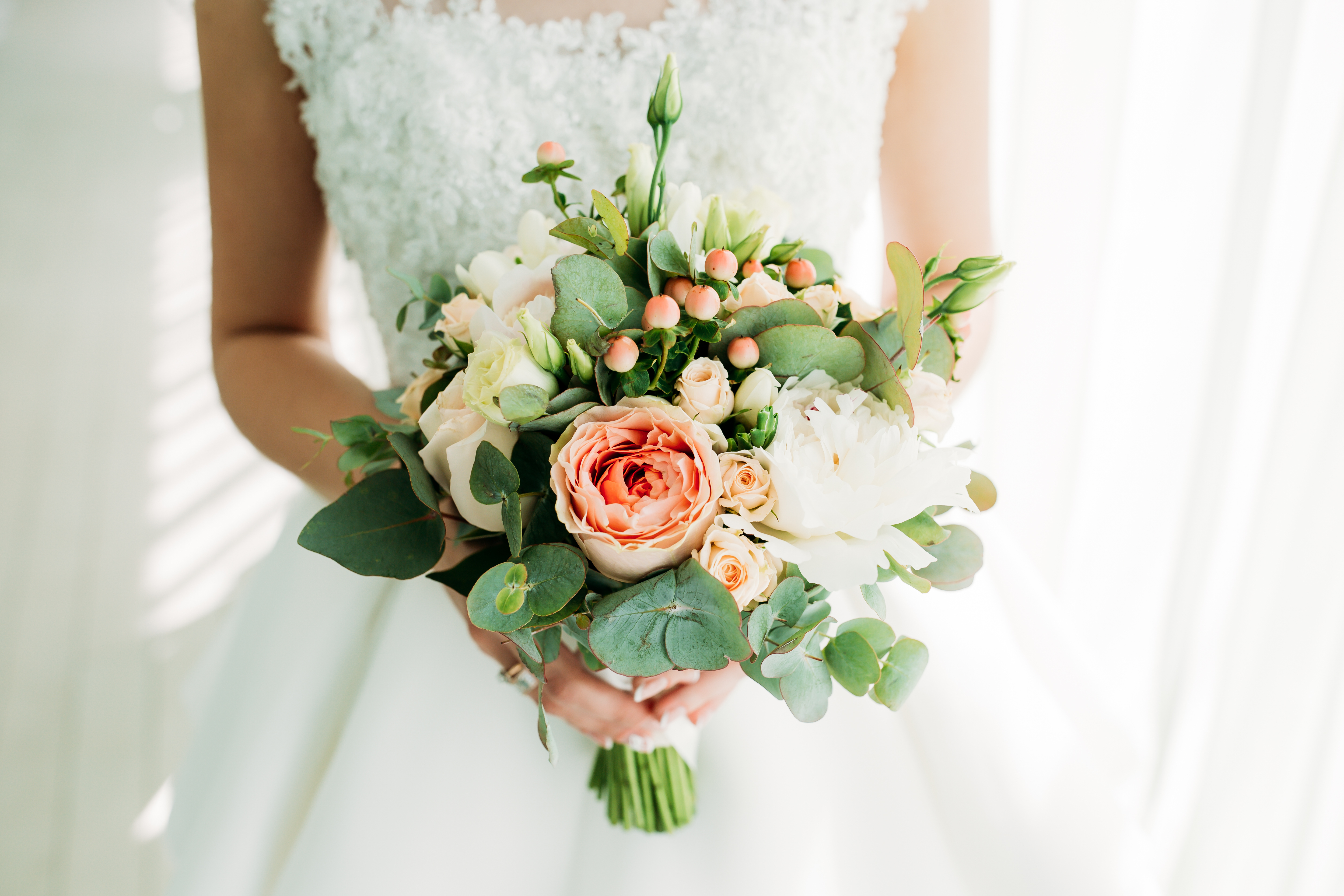 Choose your wedding dress before your bouquet
The design of your bouquet will depend on the style, shape and details of your dress. Bring your florist a picture of your dress so she can get an idea of how to help you design it.
Find out what flowers will be in season
Some flowers are simply not available or very expensive at certain times of the year. So make sure you take that into consideration when choosing which flowers you would like included in your bouquet.
Consider the color of your wedding dress
There are so many shades of white, ivory and cream out there, and your florist can recommend the right type of bloom that will compliment your dress best.
Make it personal
Incorporate flowers that have personal meaning to you or a family member. If you have a family heirloom or sentimental piece, ask your florist to add it to your bouquet.
Choose a comfortable bouquet
Remember to choose a bouquet that is easy to hold. If you choose something awkward to hold, it may cause you to slouch and may make it difficult to hold it for long periods of time.
Enjoy your beautiful bouquet
Remember - you don't have to toss it. You can always preserve it!
- Anne Handley is the Event Sales Director at El Camino Country Club