Avoid Picking These 5 Buzzkill Bridesmaids for Your Bridal Party (INFOGRAPHIC)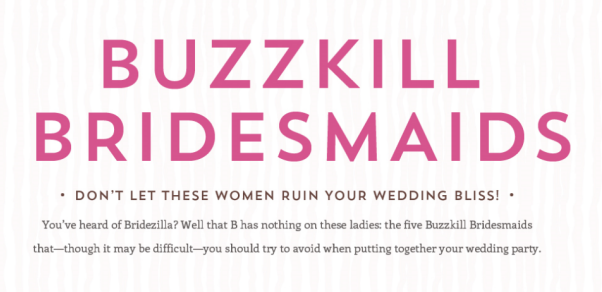 You've heard of Bridezilla? Well that B has nothing on these ladies – the 5 Buzzkill Bridesmaids that you sometimes have to, but hate to, invite to your bridal party. Planning a wedding? Read more articles and get advice at our Country Club Receptions blog. And if you like this infographic, please share it with your friends!

Copy and paste this code to share this on your site!