Real Wedding - Trisha & Chris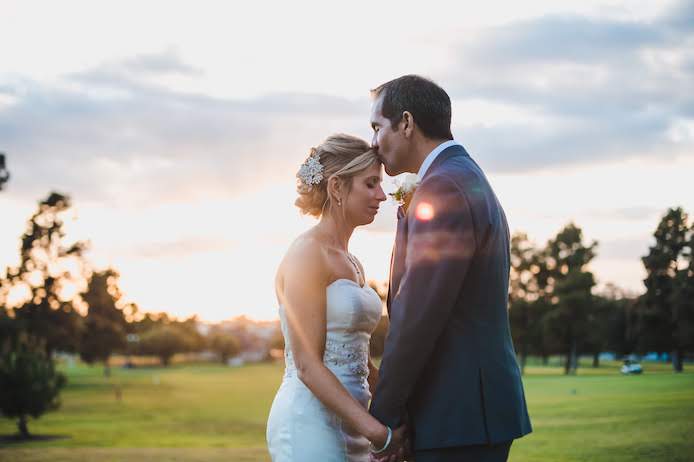 Where did you meet?
We met the old fashioned way: Match.com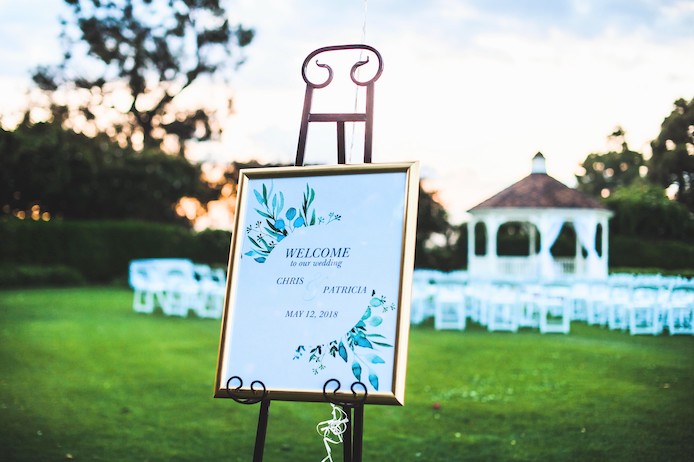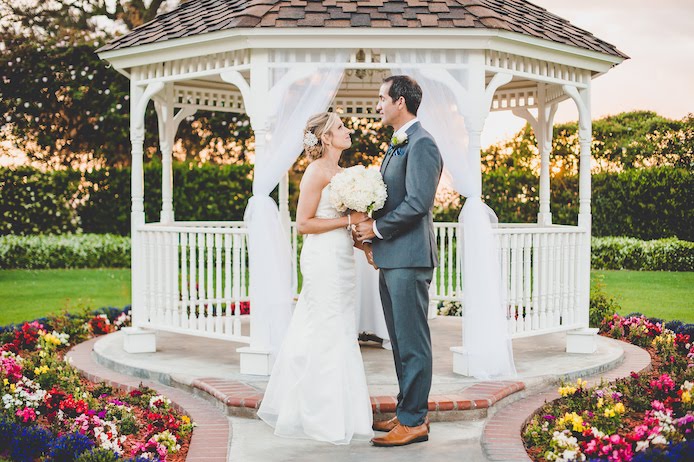 How did the proposal happen?
Chris surprised me on Thanksgiving morning with a walk to the lighthouse in Shoreline Village, which was a backdrop to our first date and many more to come. I wasn't aware, but several of my best friends were hiding behind the lighthouse and documented the proposal in secret. Chris says he chose Thanksgiving Day to propose because he was thankful to have met me and it was fitting to propose and celebrate gratitude on that date.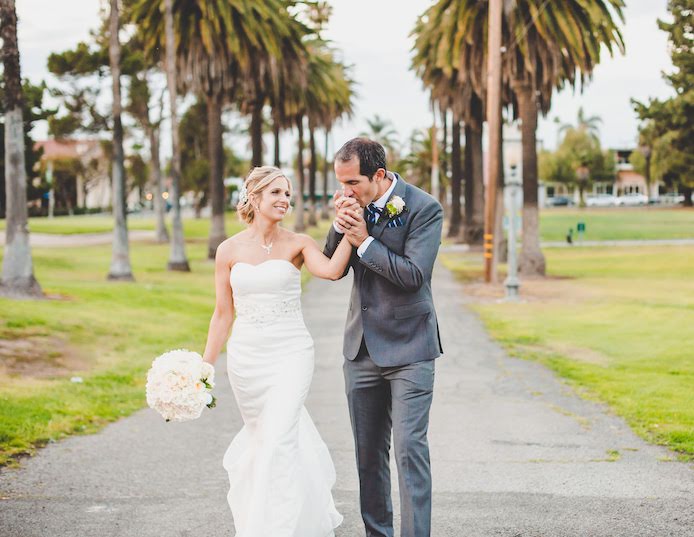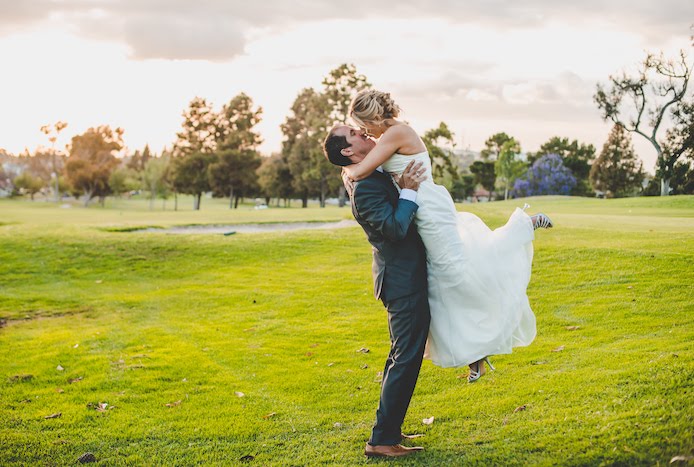 What was the deciding factor of having your Wedding at Recreation Park Golf Course? 
Two factors: 
1. Juliann Harkness, the event director. From the moment we met Juliann, we knew that we wanted to work with her and her team. A big reason we selected this venue was related to Juliann's communication, her responsiveness to our questions, and the personal approach she took throughout each step of the planning. She addressed all of our concerns, was insightful and helpful, and she never tried to persuade us when making any decisions. 
2. The food. We purchased the BBQ buffet and it was fantastic! The vegetarian/vegan option was also well liked. The chef was very committed to our experience from tasting to delivery.  We received so many compliments on the food and the presentation was beautiful.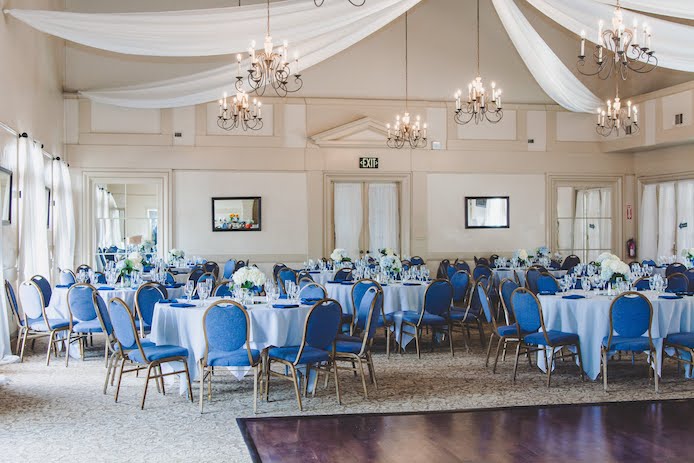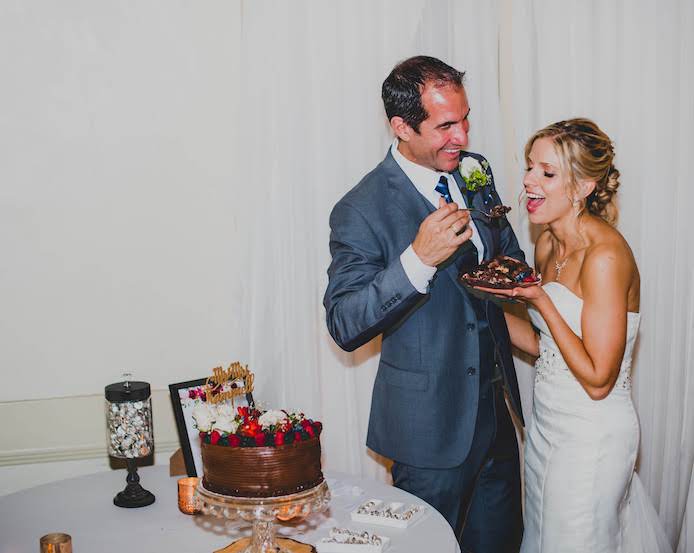 What were the highlights of the Ceremony?
We were pleased that the staff allowed us to arrange the chairs in a semi-circle pattern so that all guests had a good view of the ceremony. We loved the setting of the gazebo, the greenery, and all of the planted flowers. The outdoor wide lawn and 5pm start time provided a beautiful backdrop for a lovely ceremony.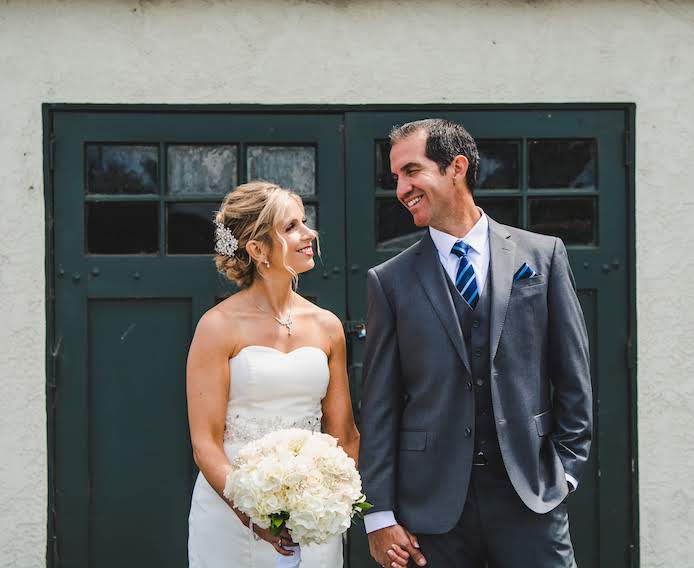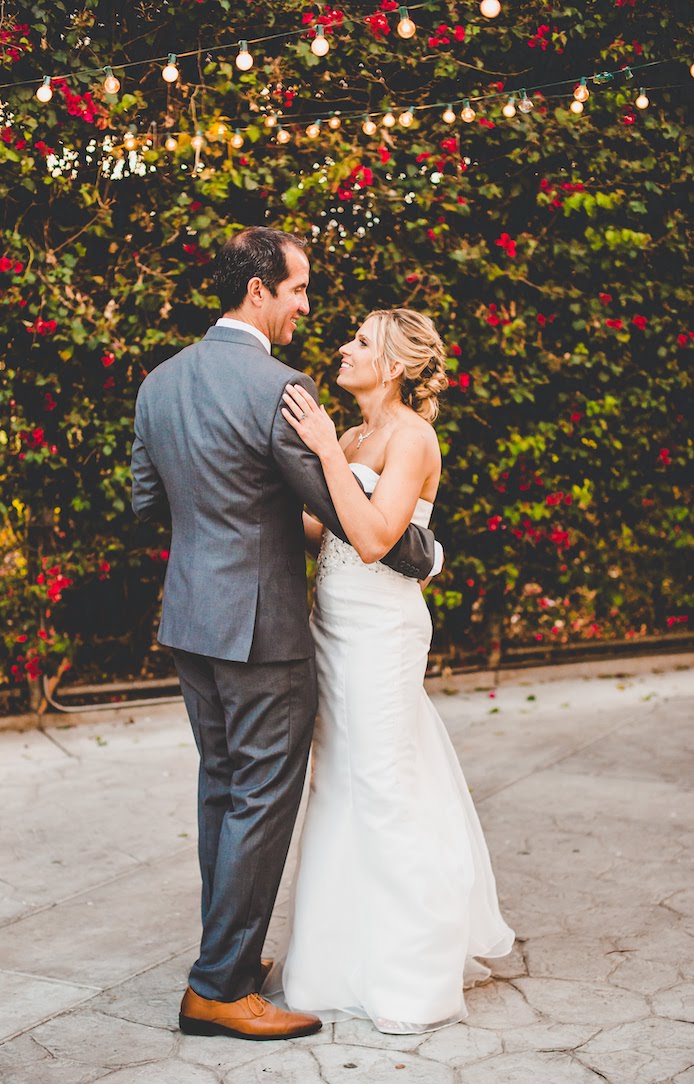 What were the highlights of the Reception?
Myra, Juliann's banquet manager, made sure everything was handled including the bride and groom being well taken care from the ceremony until the end of the night. She ensured we had drinks and food and that all of our needs were met. We were pleased that we had access to a projector screen for a video montage. We loved the existing set-up of the ballroom and there was plenty of room for dancing! Food and drinks were great and our plates/glasses were never empty.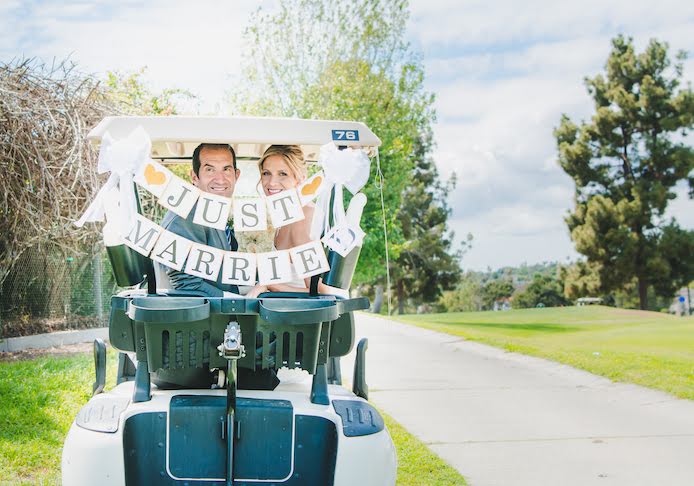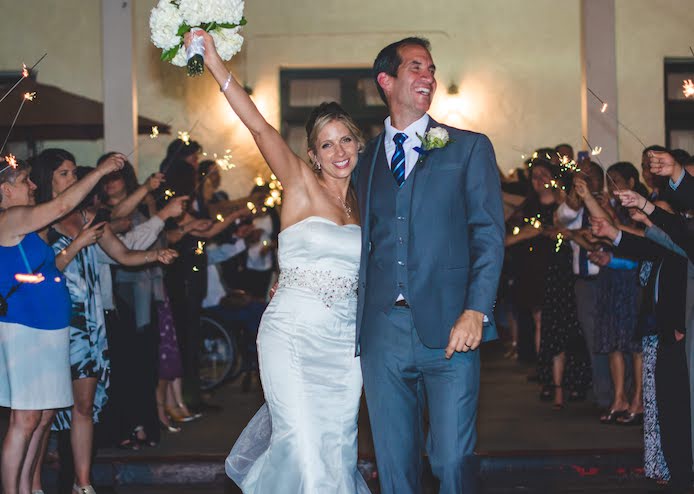 Vendor Love:
Venue: Recreation Park Golf Course
Photographers: Jennifer Putt Photography and Turnquist Photography
Hair & Makeup: Erin Sadler and Marlu Soria
Photo Booth: Turnquist Photography
Officiant: Pastor Robert Bock
Stationary: Minted.com