Real Wedding - Melissa & Dan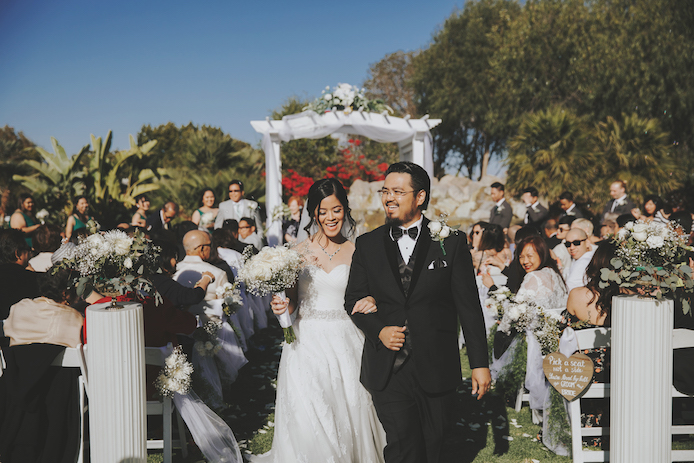 How did you meet?
We first met in a small Christian church called Wilmington First Church of the Nazarene near the later end of high school. We were both on the Worship Team. I was one of the singers while Dan was on electric guitar. As teenagers, we were very different and looking back we probably wouldn't have gotten along. We barely exchanged hellos for the next couple of years up until our mid-college years. As those years passed, we changed. Before we knew it, we were naturally finding each other at the same places at the same times. Somewhere between all the guitar lessons, video games, anime, hot chocolate, and taking care of his nieces, we fell in love.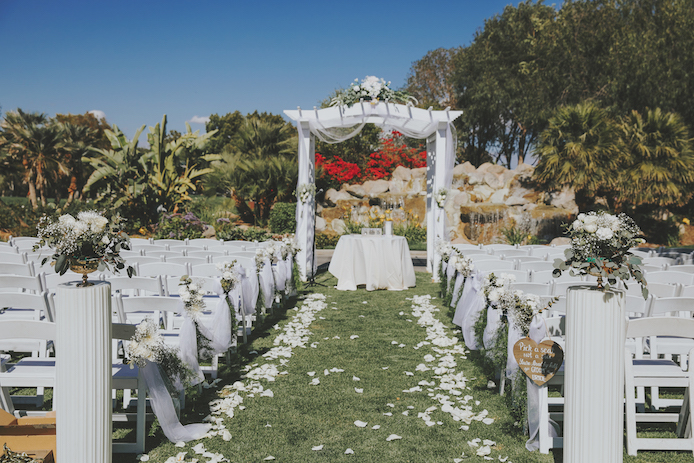 How did he propose?
Dan proposed right before dinner for my 27th birthday at the Sir Winston restaurant aboard the Queen Mary. He proposed at the bow of the ship with no one else around.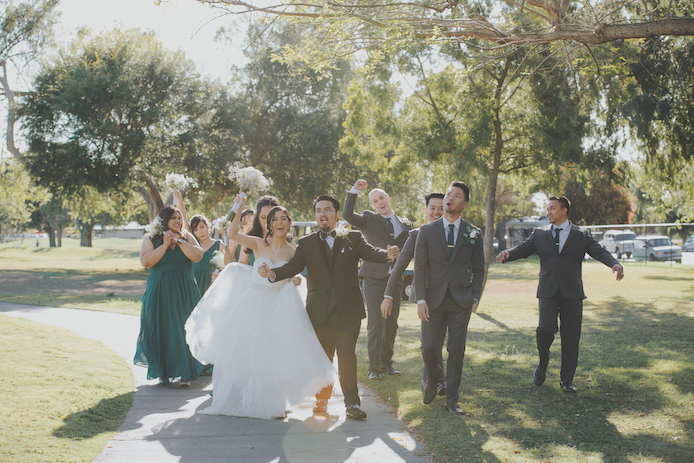 Why Skylinks Golf Course?
The placements of the ceremony and reception was exactly what we were looking for- a garden wedding, a simple but elegant reception area, and the waterfall was a huge plus. All for a very reasonable price that fell into our budget.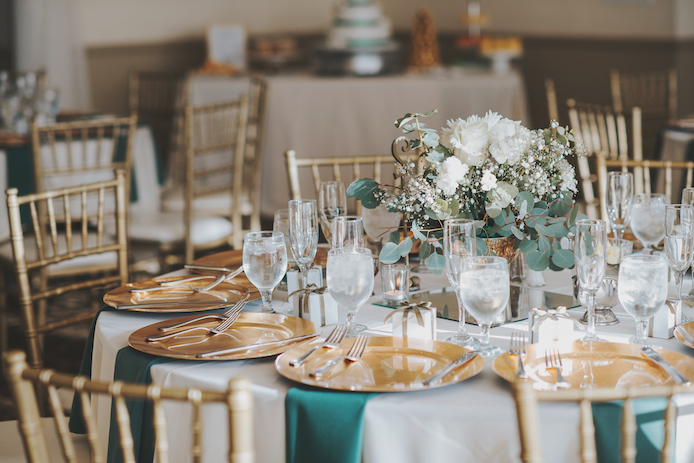 What was your favorite part of event planning?
Our favorite part of the event planning was the food tasting with Skylinks. It was nice to see different trials of how our tables would be set up and also try exactly what food might be served at our wedding at the same time. It was very convenient, time efficient, and fun!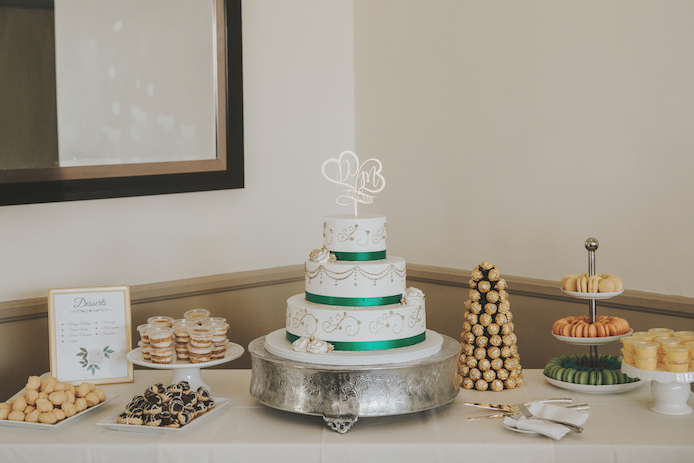 What were some of the highlights from your ceremony?
The overall setup of the ceremony- from the beautiful waterfall in the background to the setup of the chairs and decoration of the aisle.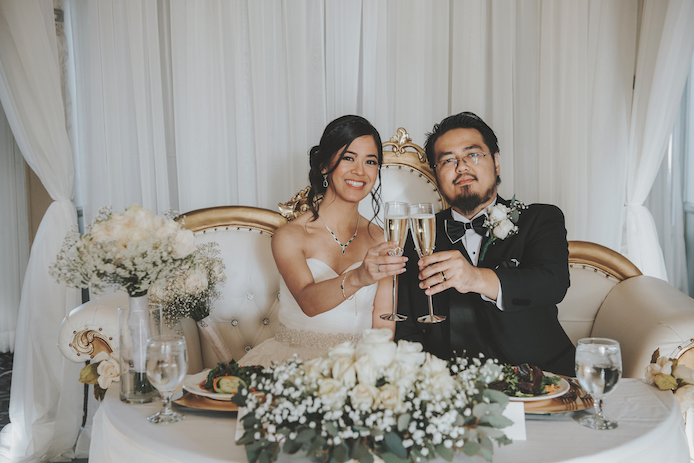 What were some of the highlights from your reception?
We absolutely loved our sweetheart table area. Brooke stepped up so much in assisting with setting up the area exactly how we wanted. Our key points were to have a romantic canopy around us while sharing a vintage and elegant chair together. Brooke helped us put together what we had imagined if not better.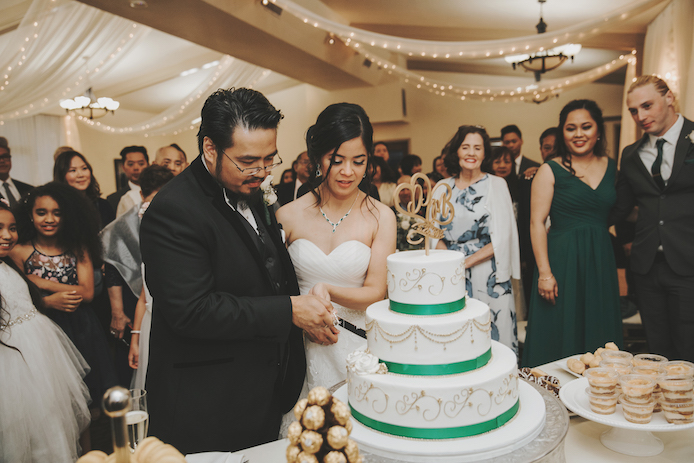 Any advice for our future couples?
Make sure your officiant knows they are officiating your wedding! (Ours didn't...) Also, on that note, always remember that something will go wrong, but that's ok. Remember to focus on the reason why you are getting married and not how.
Any additional information you want to share?
We would like to thank Skylinks and their staff for all their cooperation and amazing work! We had suffered a great loss in our family which really affected our wedding planning, but Skylinks has been very understanding and accommodating. A special thanks to Brooke for always going that extra mile to try and lessen the stress on us and make sure we had exactly what we wanted for our wedding.
Vendor Love:
Florist Mildryn Uy
Photographer White August Photography
Videographer Cinema Styles
Bakery Torrance Bakery
Dress CocoMelody
Hair/ Make Up The Bridal Glow