Real Wedding - Megan & Mike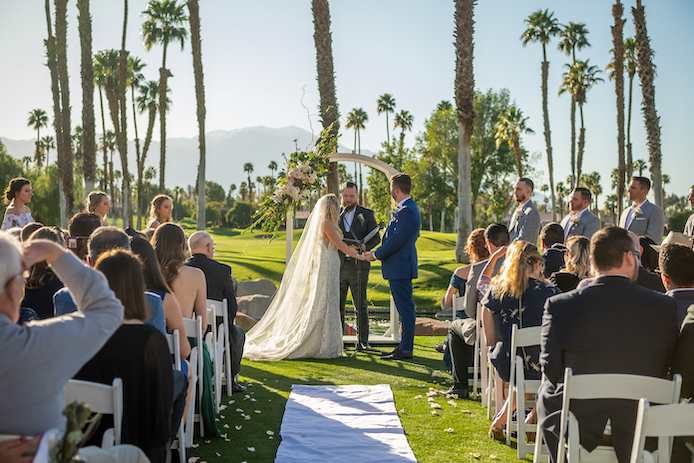 How did you meet?
He hired me as a bartender at the bar we both worked at for 3 years together in Long Beach, California.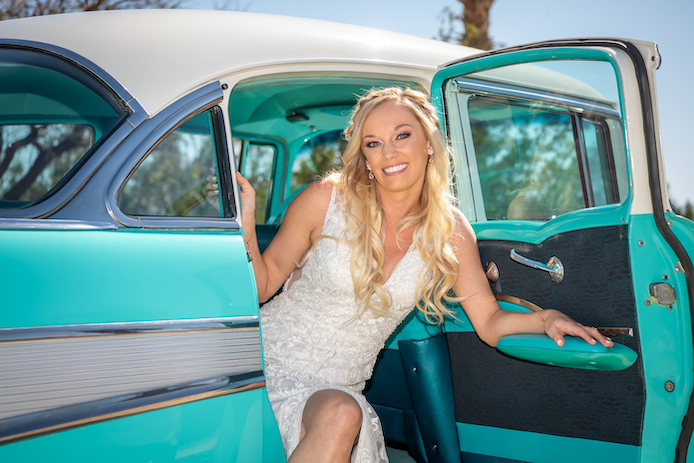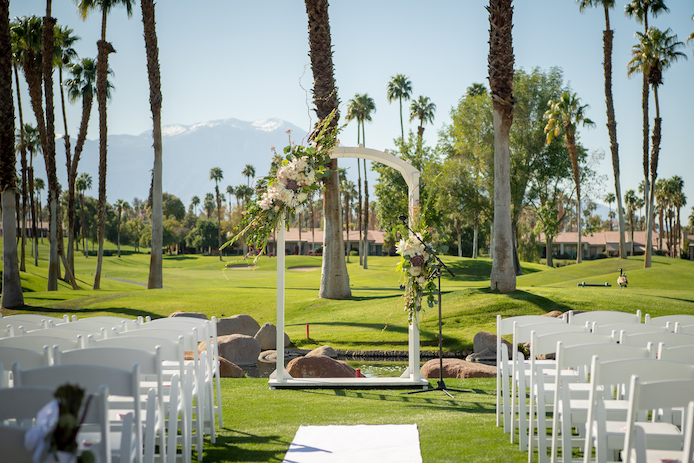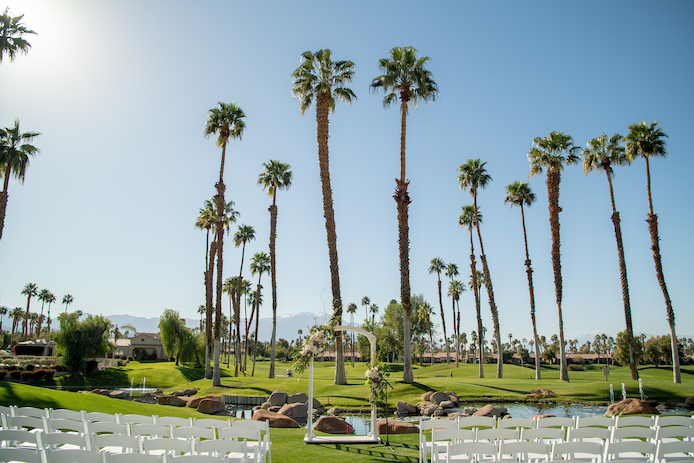 How did he propose? 
We went on a big trip to Europe with some of my Mike's law school friends after they all took the Florida Bar.  We were in Edinburgh, Scotland walking around the Edinburgh Castle and when we got to the top, where there was a beautiful view of the entire city, the group all gathered together to take a selfie.  After we took the picture, everyone left Mike and I standing overlooking the view and he got down on one knee and proposed!  I don't even remember exactly what he said but I remember the feeling I had when it did it:  Pure joy!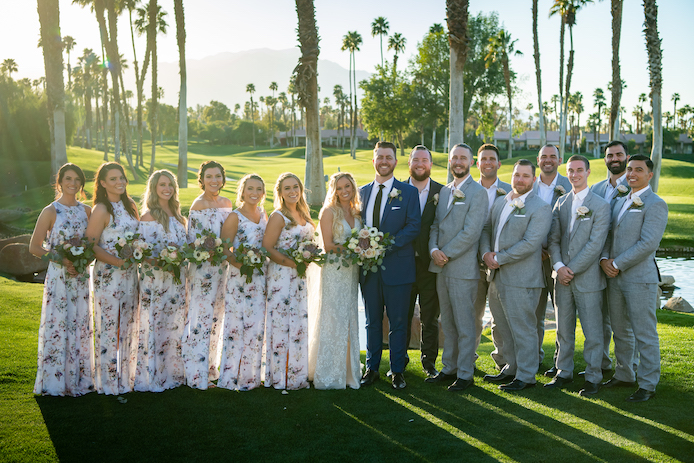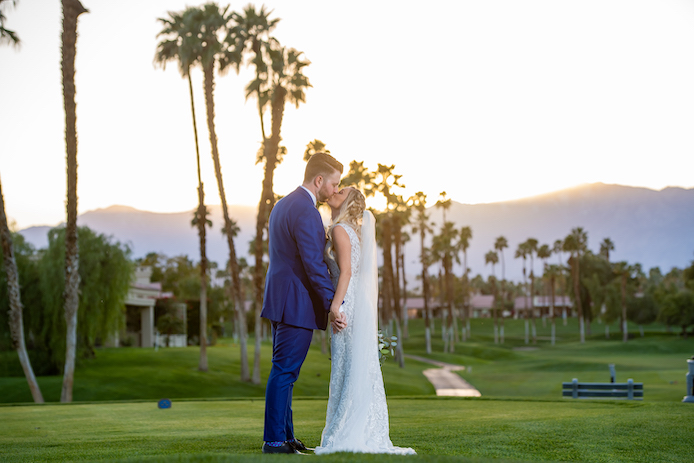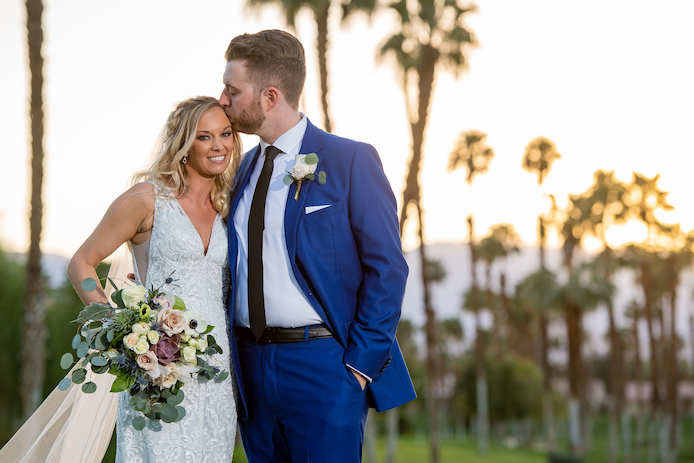 What were the overall themes and/or concepts for the Big Day? 
We wanted for sure to have Mexican food, because it is SO HARD to find good Mexican food here in South Florida!  With that in mind, we decided to do a kind of "chic cantina" feel.  Blues, purples and whites.  And with an all lace wedding dress and blue suit it fit right in!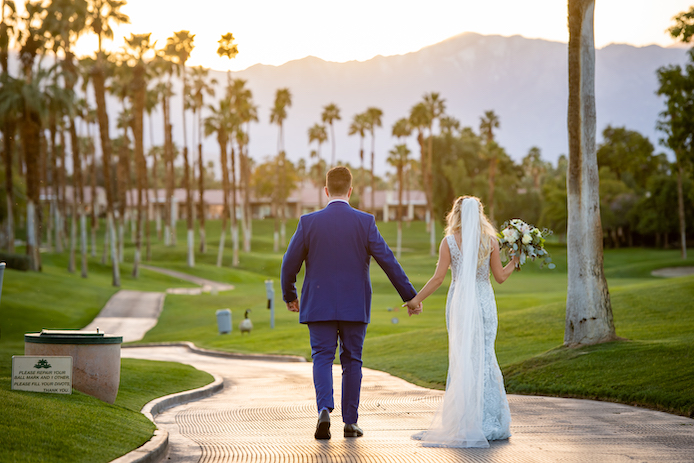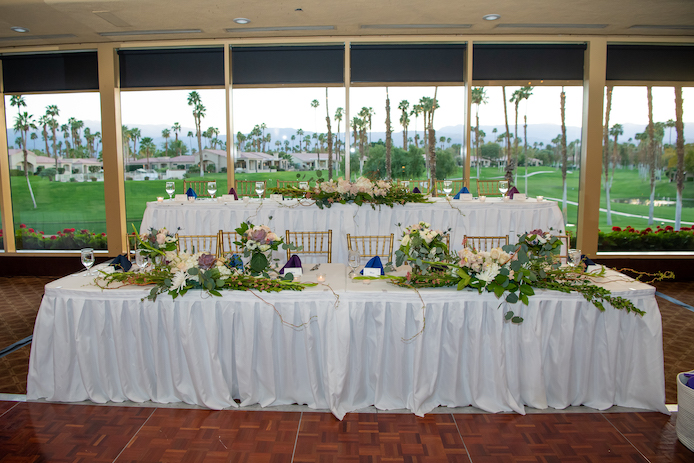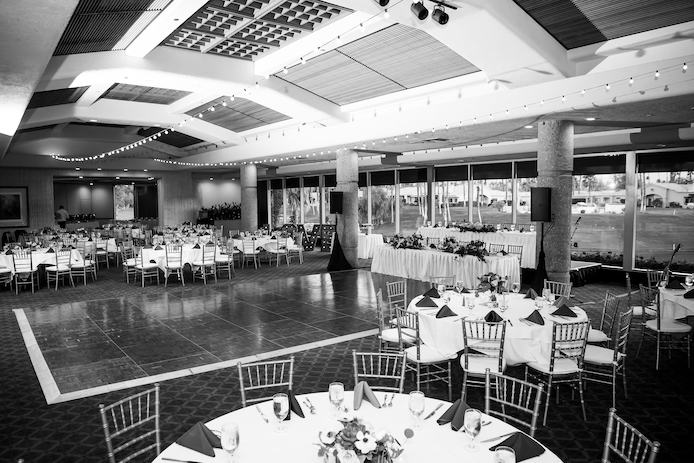 Was there anything special about your wedding that you would like to share? 
Writing our own vows was by far the best decision we made for the day.  You only get to stand up there in front of that many people you love once, and listening to Mike say those words to me in front of all of our loved ones was truly the best moment of my life.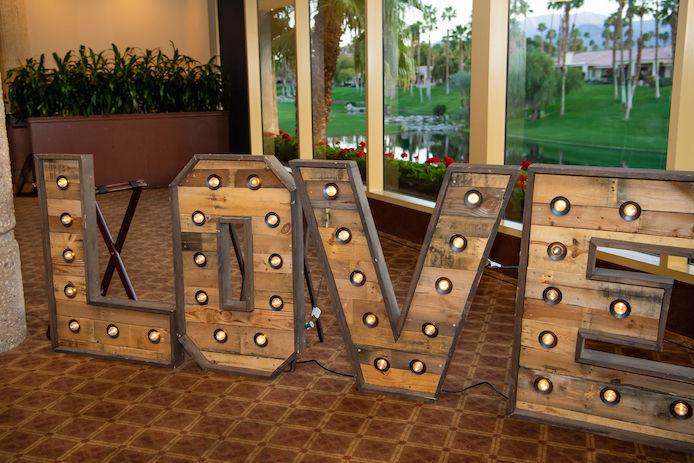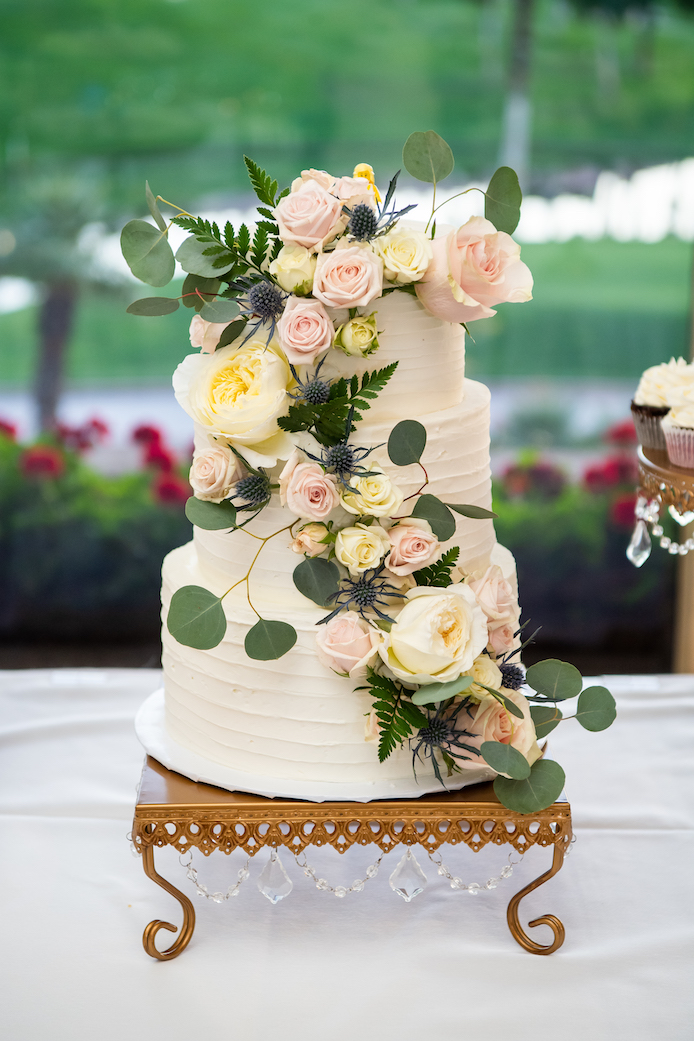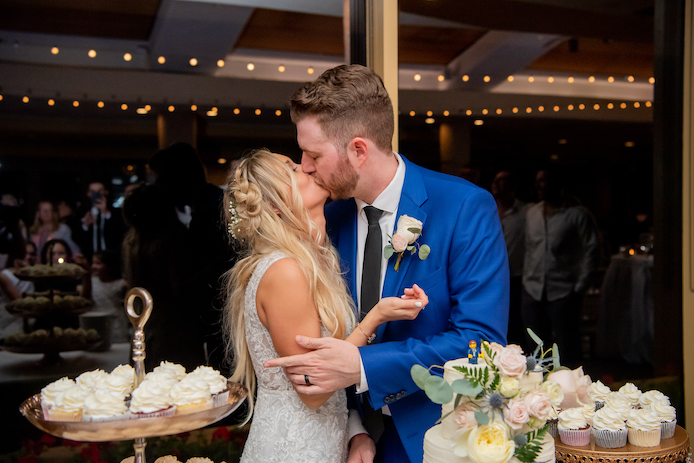 What were your favorite wedding day moments? 
At one point when we were all dancing on the dance floor I had this overwhelming feeling of love.  I looked around and had this epiphany that every single person in the room was there to celebrate Mike and I, and I instantly felt so happy and so loved.  It was an overwhelming feeling and I think when I look back on the day, that's the feeling I'll remember.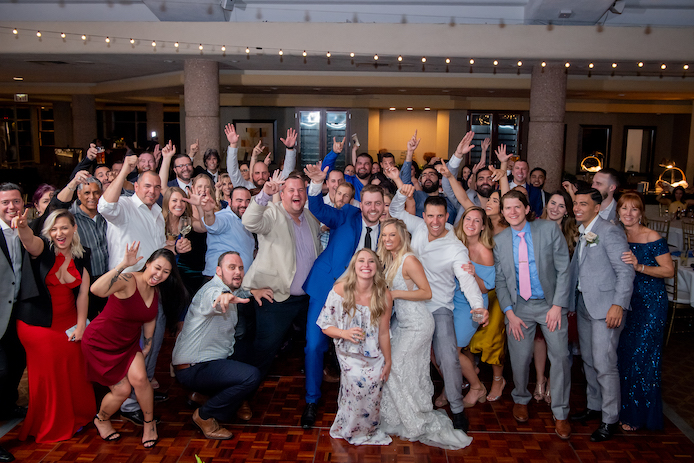 Why Palm Valley Country Club? 
To be honest, Palm Valley Country Club was our second venue!  We had found an estate that we were planning on using but the owner sold it 9 months before our wedding date, and we had just sent out our save the dates.  I came back to Palm Springs to try to find a venue for the same day, and our wedding planner and family friend, Emma Essman, highly suggested Palm Valley.  I am honestly SO glad that she did because I CANNOT imagine having a better experience anywhere else!  It was truly perfect!