Real Wedding - Lucero & Steve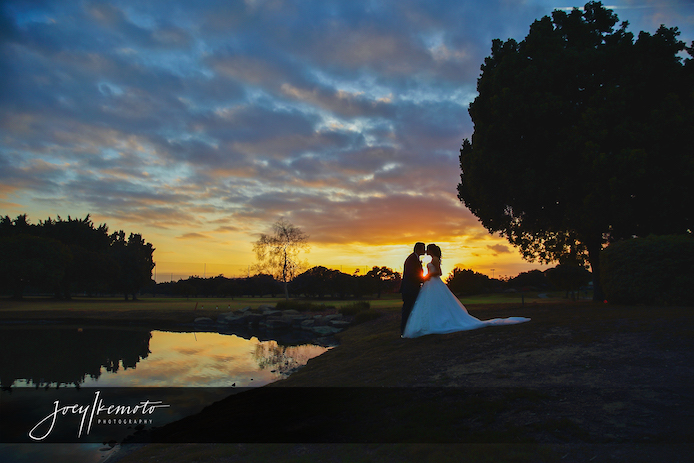 Where did you meet?
Our story began in the San Fernando Valley at California State University, Northridge. We crossed paths at a very casual encounter at the dormitory. First, we were running buddies, which led to daily walks to Menchie's Frozen Yogurt. After months of getting to know one another, Steve finally got the courage to ask me to be his girlfriend. Since then we have had great adventures such as road trips in California and Nevada, traveling to New York for New Years, ziplining in Costa Rica and visiting Mickey Mouse in Walt Disney World, Florida. After numerous years of growing personally and professionally together, Steve surprised me by proposing on November 23rd, 2016 at Castello di Amorosa in Napa, CA.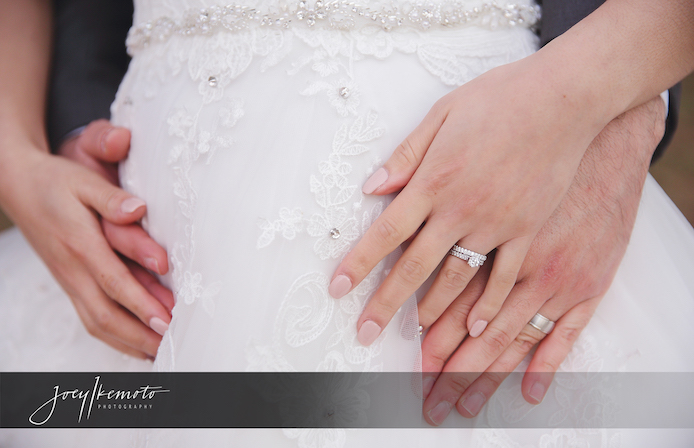 How did he propose?
Steve proposed at Aristotle Castillo Winery when we were about to leave. He got the courage to ask me overseeing the Napa Valley and near the emu. Throughout the entire wine tour he was extremely nervous and behaving very odd and at the end I realized why, he was trying to find the right to time to propose and ask me to marry me.
Why did you choose Skylinks Golf Course?
It was a beautiful golf course, fit our party size, and it was affordable.
What were some challenges you faced during wedding planning? 
Getting everyone to agree with our decisions, the invitation company not meeting our standards, and being a bit tired (I got pregnant! It was and is a blessing).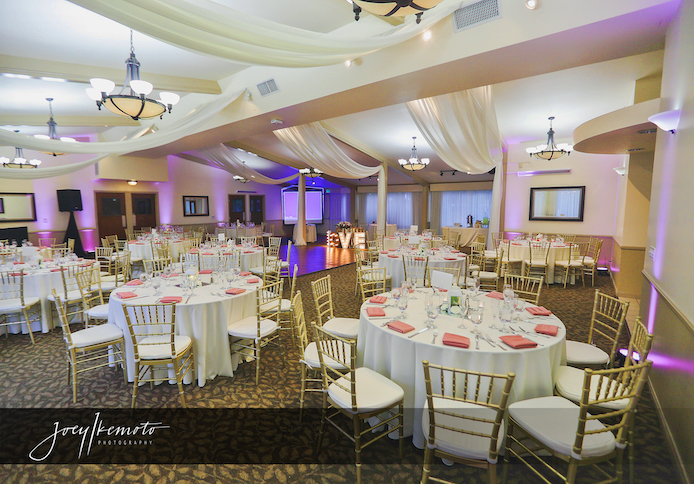 What were some highlights of the Ceremony?
St.Catherine Laboure Catholic Church in Torrance and the whole experience uniting as one.
What were some highlights of the Reception?
Taking the pictures at the golf course, the bridal room (being able to go to rest or fix something), food, and our first dance as husband and wife.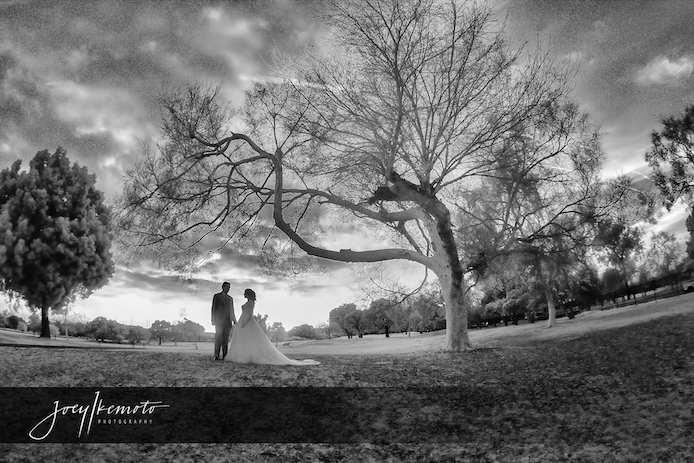 Vendor Love
Venue: Skylinks Golf Course
Photography: Joey Ikemoto Photography - very professional, highly recommend them.
Dress: Bridal Elegance - Loved the place, located in Torrance.
Shoes: Amazon
Flowers: Michaels - Family also brought flowers.
Hair & makeup: Bright Crystal Wedding - Loved it! She was patient and very professional.
Groom's suit & shoes: Men's Wearhouse
Cake: Torrance Bakery
Event Date:
Saturday, February 10, 2018