Real Wedding - Karen & Brian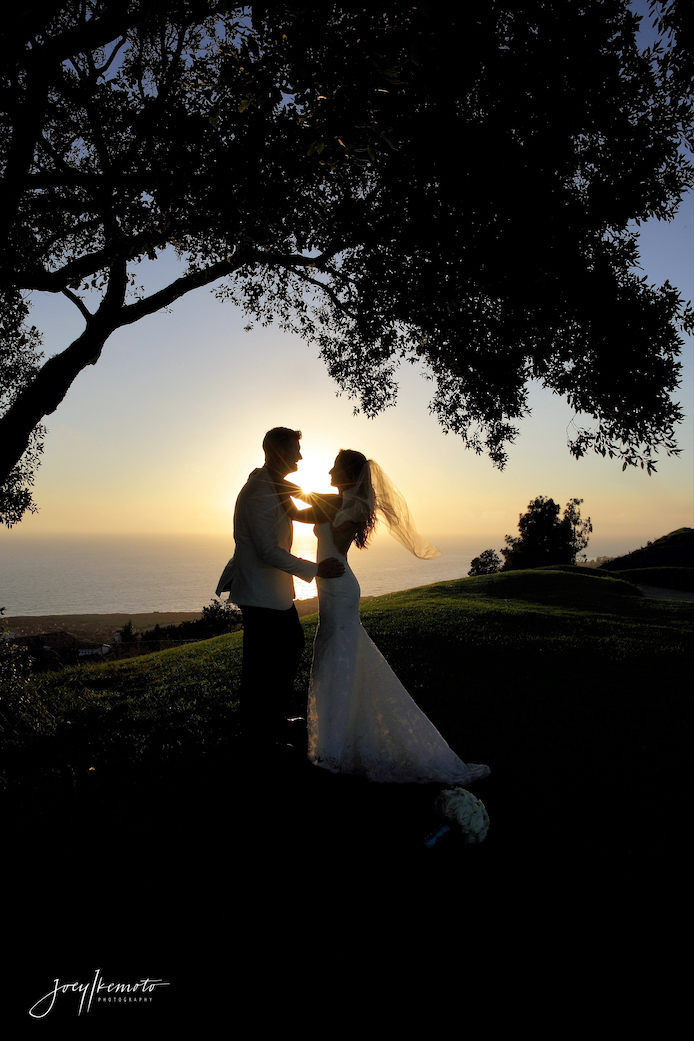 Where did you meet?
We met on Match.com.
How did he propose?
He asked me to marry him underneath the twinkling lights of the Eiffel Tower. It was a total surprise!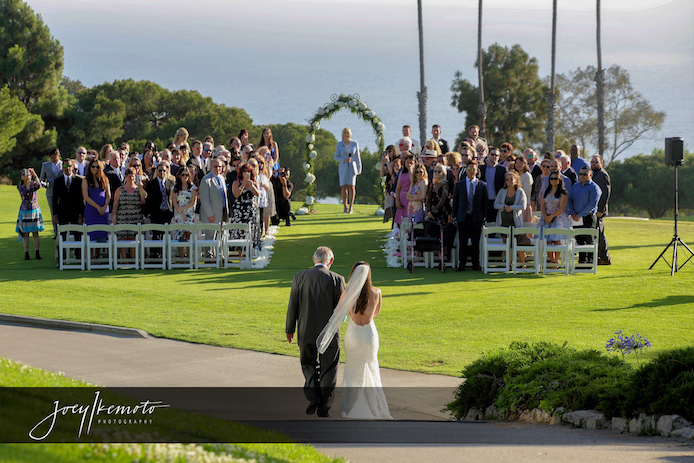 Favorite part of the wedding planning process?
Um, everything! I probably enjoyed looking at venues, dress shopping, and cake tasting the most. I also enjoyed how much my parents got into the wedding planning. Three months later and they are still hooked on wedding shows and reading the magazines!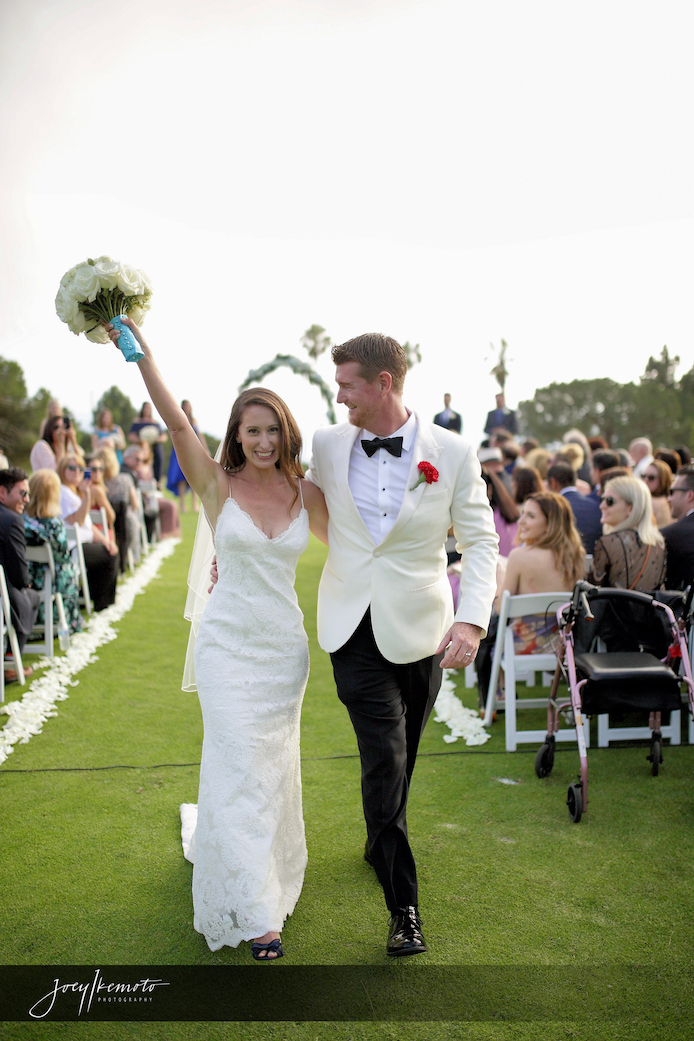 What were some highlights from the ceremony?
I really loved my officiant. I call her my Fairy Godmother (she even wore blue)! She's straight out of a Disney fairytale. Saying personal vows was also very special. Only my own words could convey how much my now hubby means to me.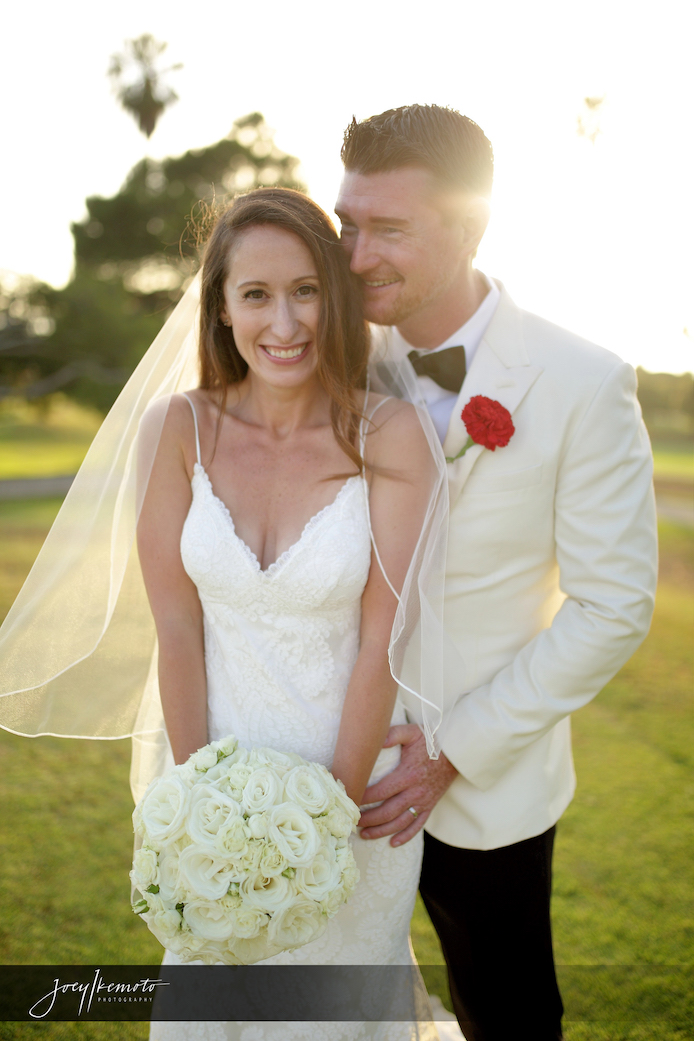 What were some highlights from the reception?
Dancing with all our friends and family! It was the most time I got to spend with my cherished guests. My hubby and I were also really tickled when a family of raccoons showed up and we fed them slices of wedding cake. Sorry Los Verdes!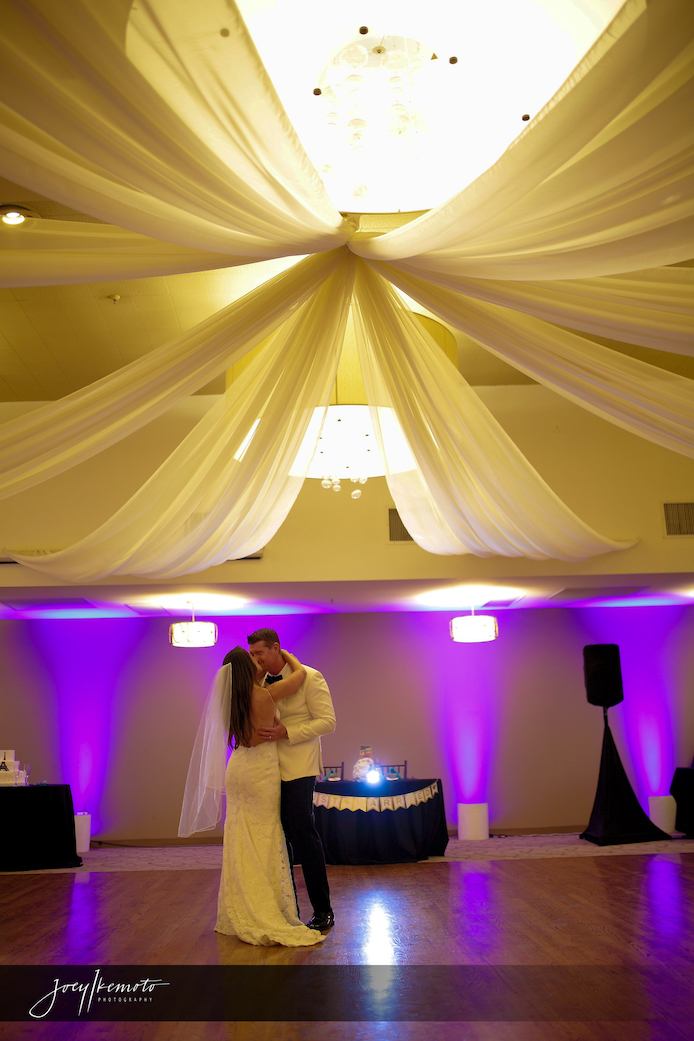 What was your favorite part of your wedding day?
Seeing my gorgeous soon-to-be husband waiting for me at the end of the aisle. If you watch video of me, my dad is walking and I'm charging to get to my beloved! Pretty funny. I loved saying my personal vows and that moment at the end of the ceremony when they declared us husband and wife. I asked my wonderful officiant to end with this line: "You may now kiss your bride and live happily ever after." I'm not going to lie, my dress was stunning too!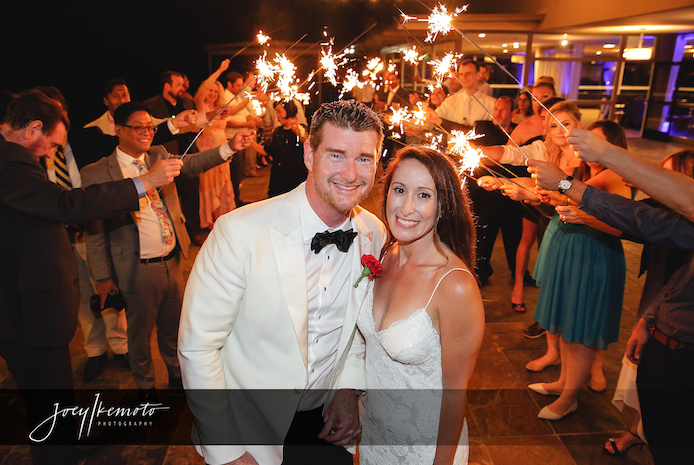 Do you have any advice for future couples?
Enjoy the process and suck up every moment on the big day - it goes by way too fast! To find the one and pledge yourself to them is a gift, realize how lucky you are to get to declare yourself to this person and share the experience with all the other loves of your life.