Real Wedding - Jacqueline & Beau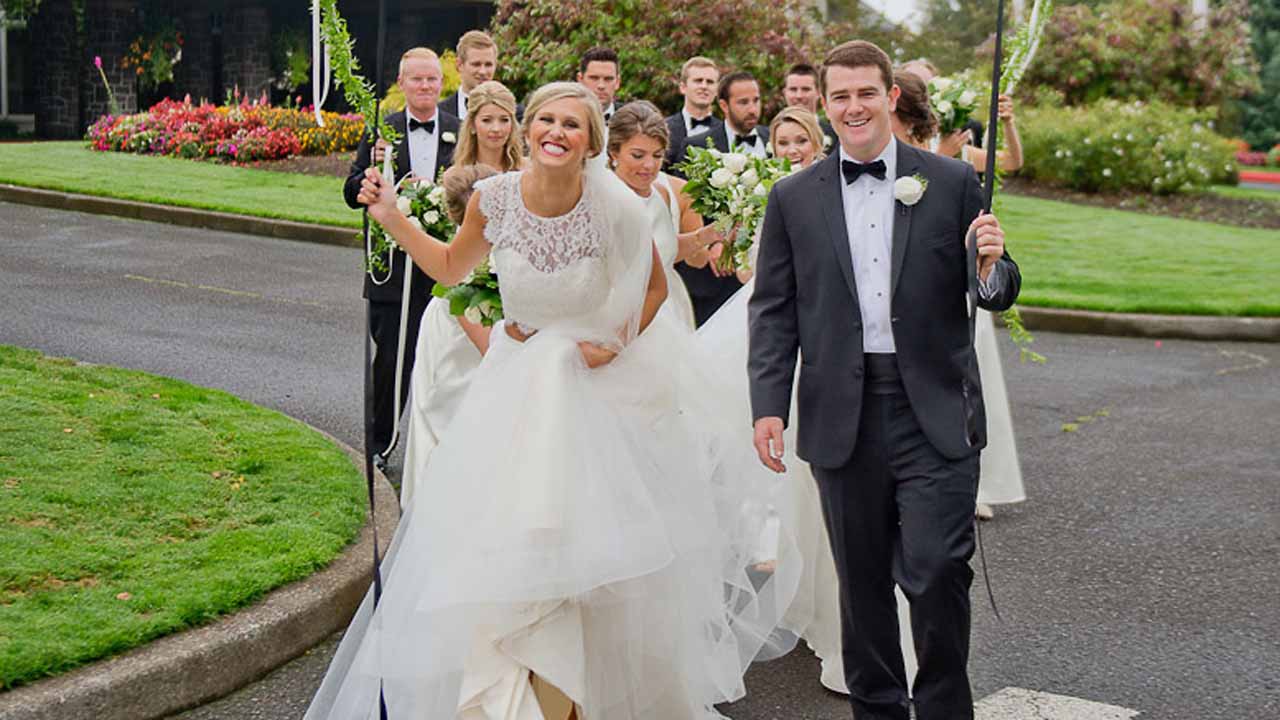 Jacqueline Reece and Beau Fraser were married at the Oregon Golf Club on October 8, 2016.
Where They Met
Jacqueline: Beau and I met at the University of Portland where he played baseball for the Pilots and I was in nursing school. We dated for 6 years before we finally sealed the deal and got engaged!
Proposal and Engagement
Jacqueline: Beau proposed to me over Labor Day Weekend 2015 in the middle of Big Meadow in Black Butte Ranch, which is my favorite place on earth. Usually there are many bikers and walkers passing through the meadow, but for whatever reason that evening, the meadow was completely empty when Beau got down on one knee. It was meant to be!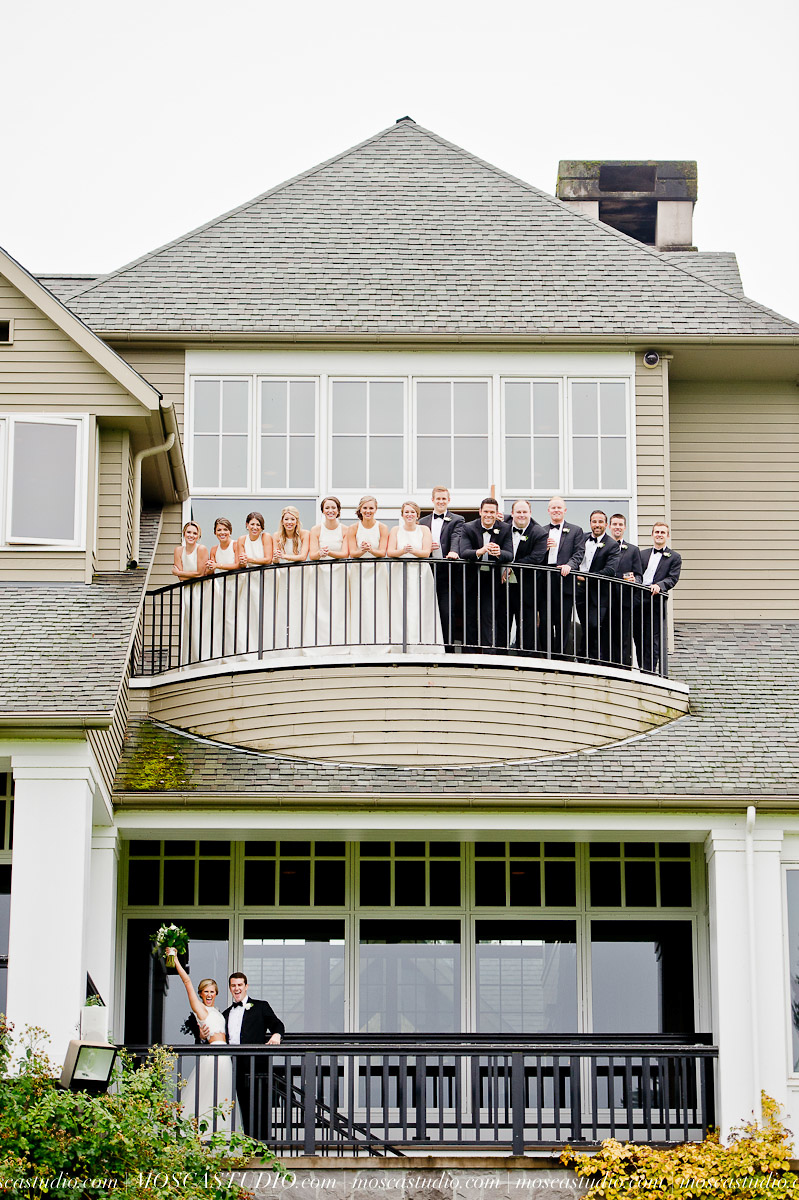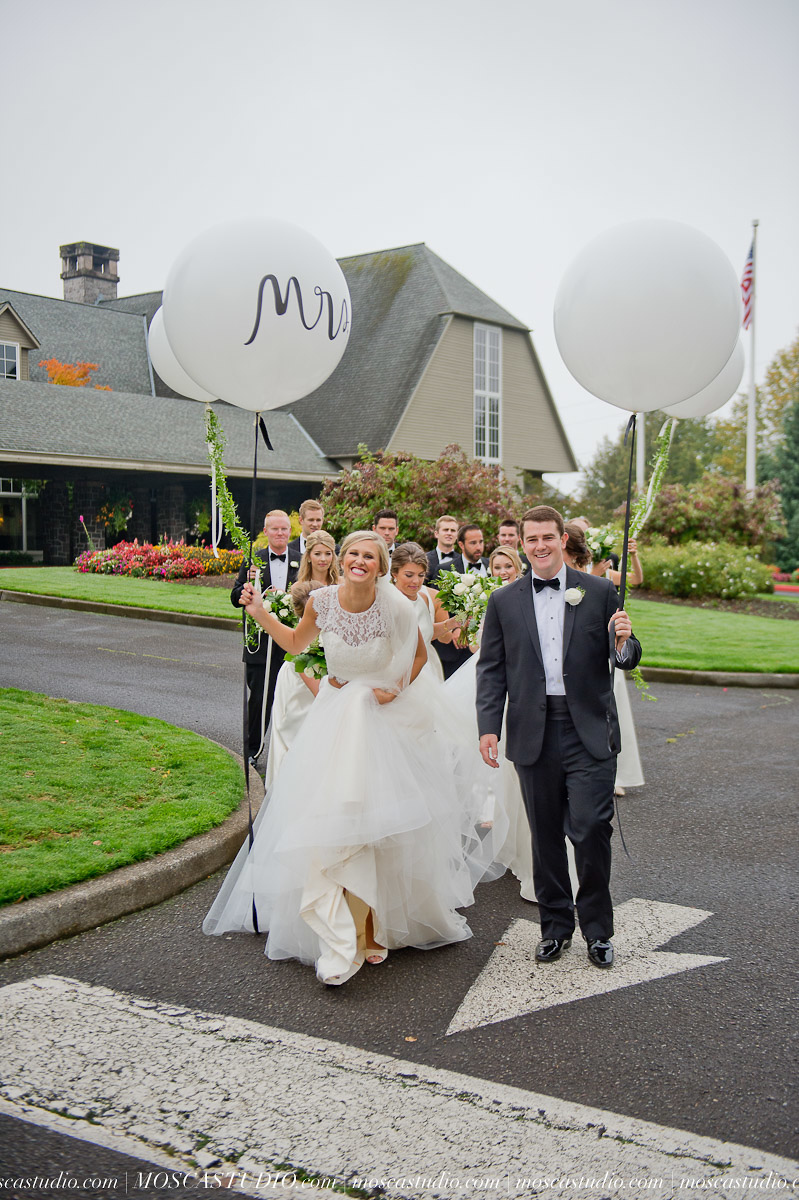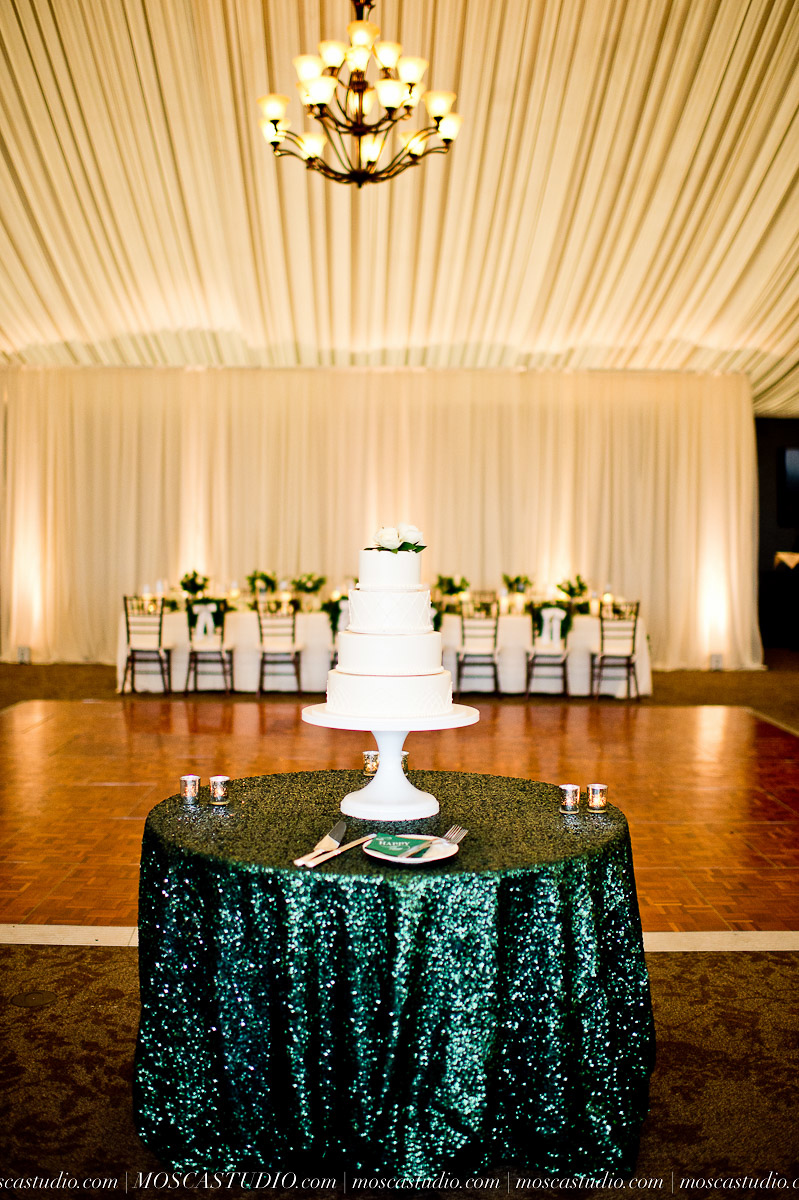 Why Oregon Golf Club
Jacqueline: The gorgeous green views drew us in immediately at the Oregon Golf Club, but it was truly the staff and event coordinators throughout the wedding planning process that made us feel like our wedding was going to be absolutely perfect. We felt like the reception was going to go off without a hitch, and that nothing was going to slip through the cracks. That sense of security was certainly very comforting for us as we planned such a big celebration.
Challenges of Wedding Planning
Jacqueline: There were plenty of challenges along the way, but hiring a wedding planner (Meghan with Bridal Bliss) made all of it totally manageable. Our primary goal was to make sure we infused our personality into the whole day. We wanted our guests to remember our big day, so we put a lot of effort into adding personal touches, including our black lab cookies by Beaverton Bakery representing the pups in our life.
Highlights of the Ceremony
Jacqueline:My favorite part of the ceremony was probably our musical selections. My bridesmaids walked down the aisle to "Edelweiss" and my dad walked me down to Maria's "Wedding Processional" from the Sound of Music - a favorite movie of mine. Another special moment for me was when the Lord's Prayer was sung at our ceremony, which was a nod to my late grandfather.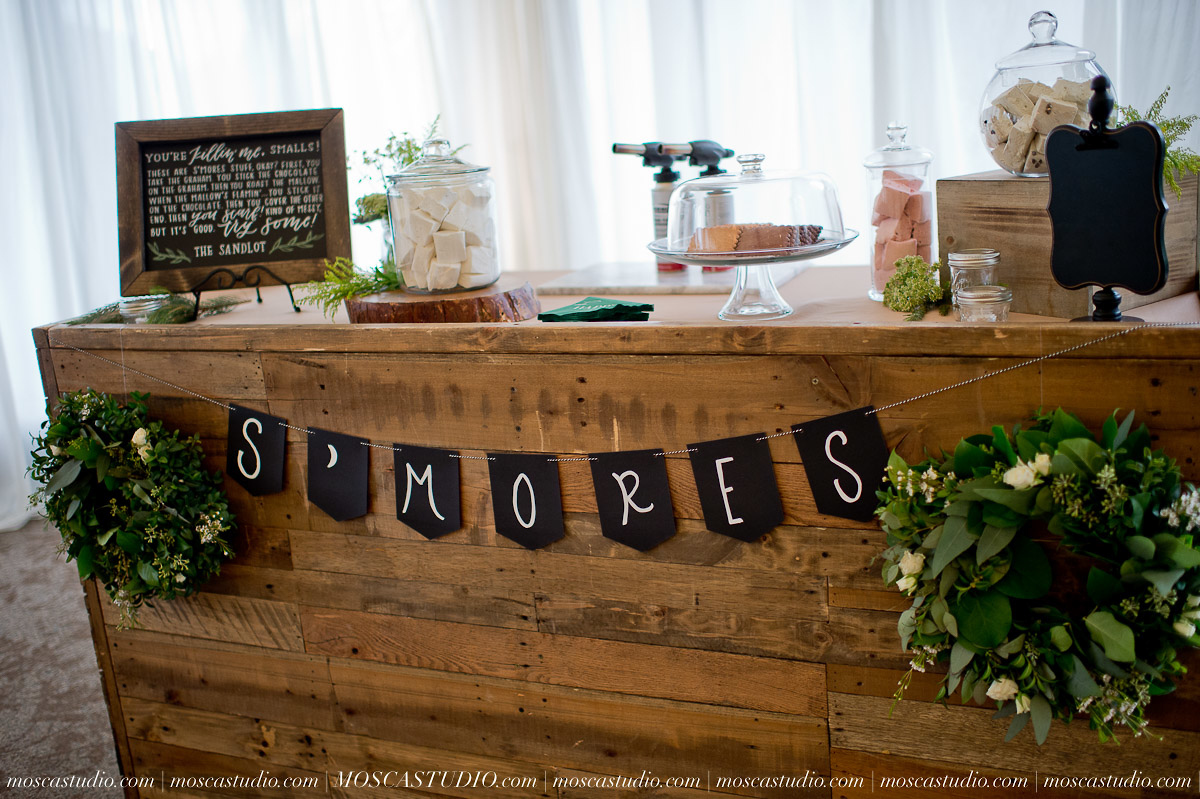 Highlights of the Reception
Jacqueline: Our favorite parts of the reception included our custom S'mores bar by Nineteen 27 S'mores (SO delicious), sharing a first dance with my dad to "Somewhere Over the Rainbow" (ruby slippers included), and the energy on the dance floor all night long. We constantly talk about what an incredible day we had because every single moment was perfect, including when our Mr. & Mrs. balloons popped right before we walked into the reception! October 8th was one for the books.
Vendor Love
Venue: Ceremony-Our Lady of the Lake Catholic Church in Lake Oswego, OR
Reception: Oregon Golf Club

in West Linn, Oregon

Photographer: Alice and Josh from Mosca Studios
Event Rentals: Linens from Party Place
Florals: Bella Bloom Florals
Wedding Cake and Dessert: Cake and Cookies-Beaverton Bakery, S'mores: Nineteen 27 S'mores
Wedding Dress: Two piece ivory Hayley Paige gown from Anna's Bridal in Lake Oswego, OR
Bridesmaid Dresses: White silk sateen gowns from Anna's Bridal
Tuxedos: Vera Wang from Men's Warhorse
Hair & Makeup: Face Body Beauty in Lake Oswego
Wedding Officiant: Bishop Peter Smith- Our Lady of the Lake Church
DJ & PhotoBooth: DJ Chad Dowling (and his lovely wife) Gretchen
Invitations and Signage: Paige Thammavong with HeyHalle