Real Wedding - Garvy & Henry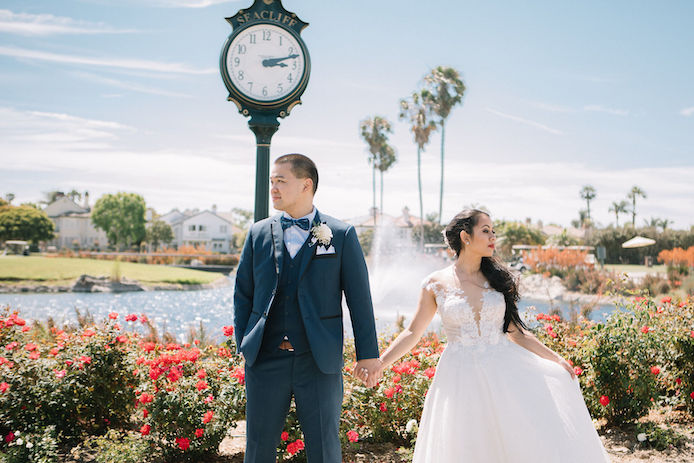 How did you meet?
We met in Long Beach, CA on a blind date. My sister was a nurse and he happened to be interning there. She tried really hard for me to go on a blind date with him. A few dates and 6 years later here we are. FUN FACT! The hospital he was interning at was the hospital I was born at. He is from the bay area, and had just moved from Las Vegas.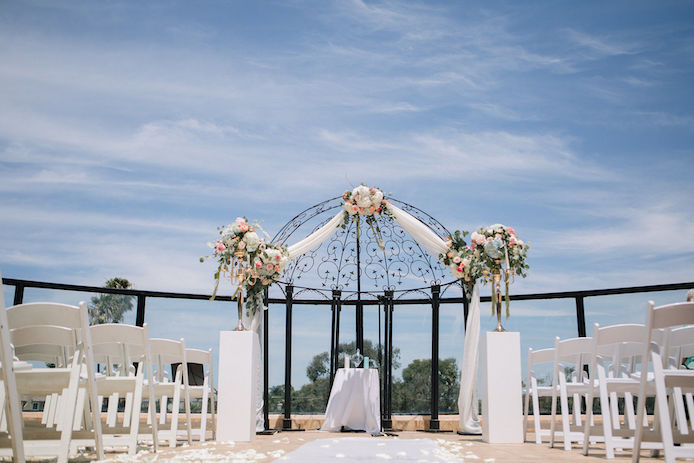 How did he propose?
It was supposed to be the Sok's first family trip. It happened to be in Orlando, FL at one of my favorite places in the world! Disney World. Henry had been planning for a while and managed to tell no one. Got the whole family of 30 adults and kids traveling from CA to go and made it seem it was a family reunion, and at Disney World he proposed at Cinderella's Royal Table.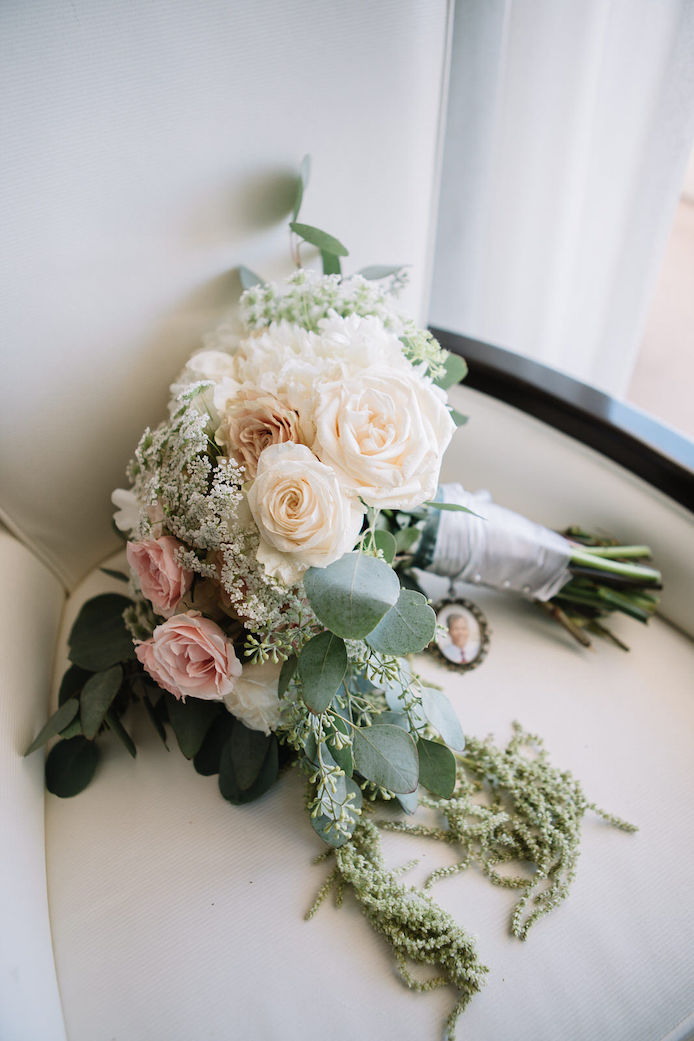 What was the deciding factor to have your wedding at SeaCliff?
Everything they had in a golf course was all the amenities we wanted. They had the date available along with the time. The huge factor of it all was that our fur babies were allowed in our wedding and that we were able to have the In-N-Out food truck provide lunch for our guests.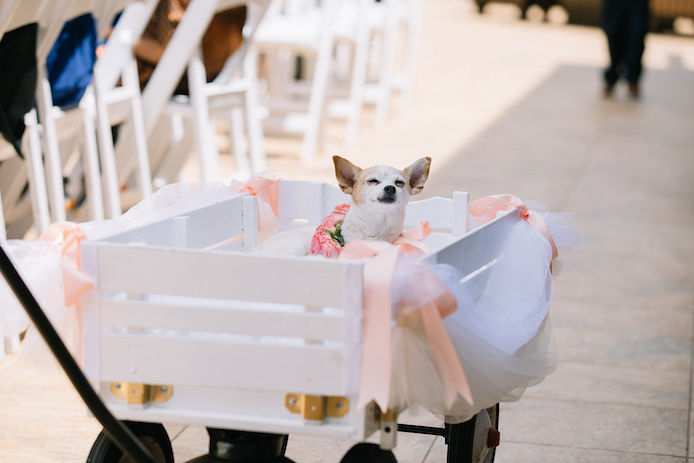 What are some the challenges that you faced planning your wedding?
The fact we were so far living in Indiana made it hard. I didn't have a wedding planner, just a coordinator for the day of. It was very hard to make everyone happy, but at the end of the day we did our best. I mean if we were guests at our wedding, I would of thought man! That was an amazing wedding!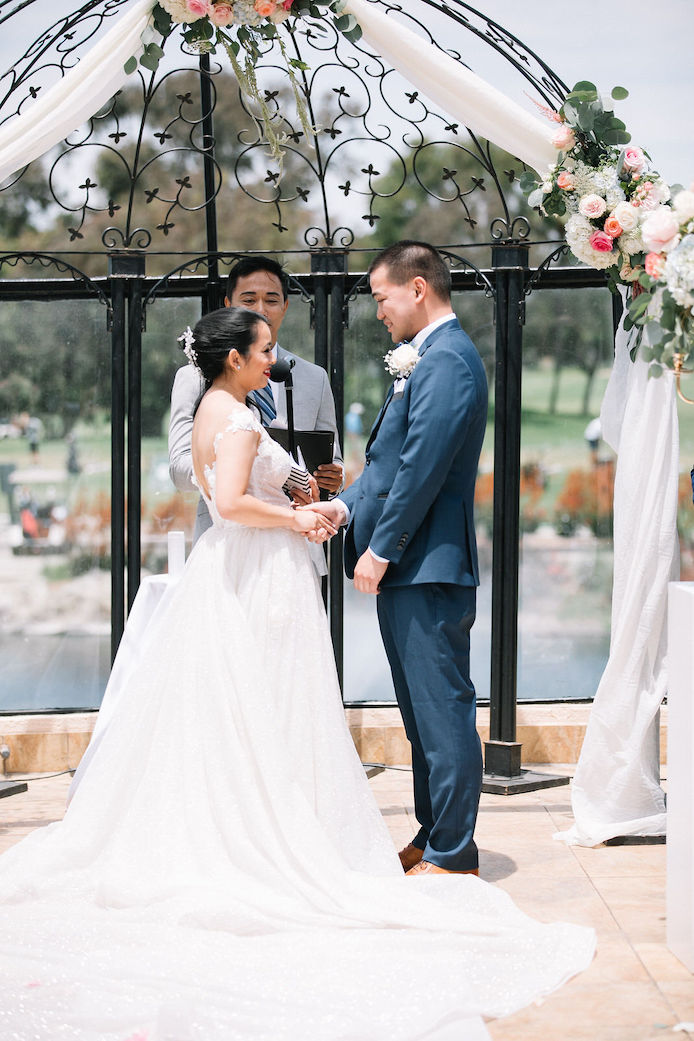 What were the highlights of the ceremony?
I thought everything was amazing!!! The fact we didn't run on time but still managed to get it all done still blows me away. The In-N-Out food truck was a highlight for sure!!! Every one of our guests enjoyed it.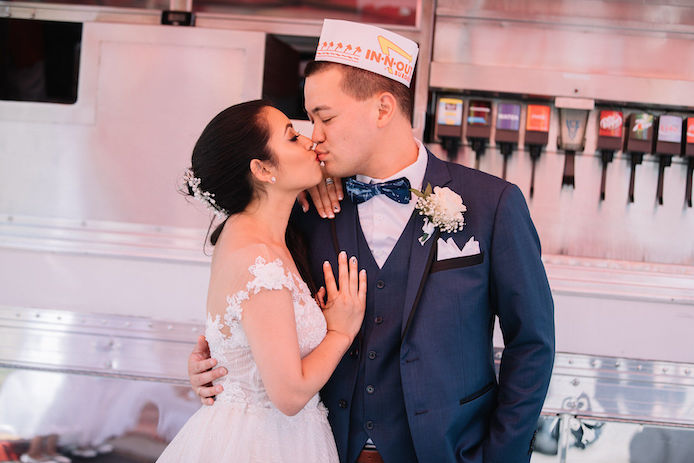 What were the highlights of the reception?
Our DJ/MC (DJ Wrex and Mitchell De Guzman) was the biggest highlight! From the beginning to the end they kept our guests entertained with playing awesome music and the MC was the greatest hype man. People still talk about our wedding and tell us how amazing they were and wish we threw another wedding. Also, the food was amazing! We had a 7-course Chinese wedding meal.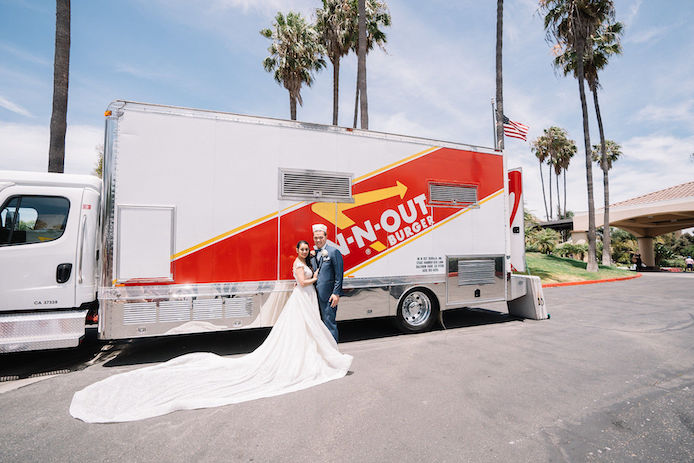 What was your favorite part of the entire day overall?
The sweetest moment was when Henry and I read our vows during the ceremony.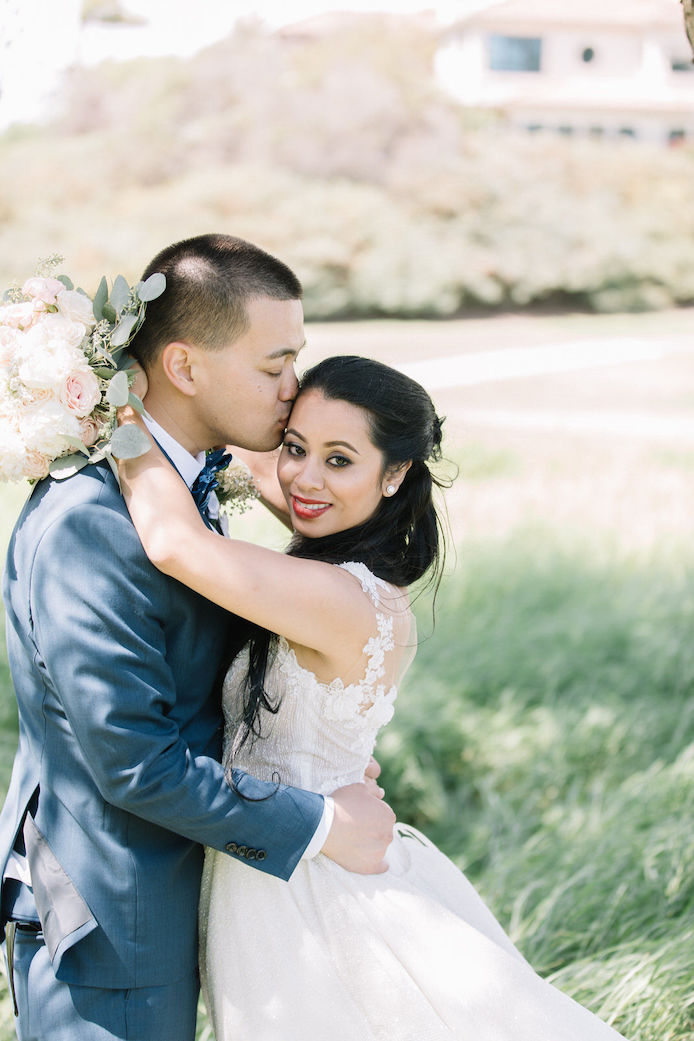 Vendor Love
Wedding Coordinator: RoseBubbs Events/Sopheap Diggs
Photography: Encor Studio
Videographer: 8 Kinds of Smiles, Travis Vu
D.J/Entertainment: DJ Wrex/ MC Mitchell Dr Guzman
Venue: SeaCliff Country Club
Wedding Dress: Viero Bridal – Chicago, Ill
Bridesmaid Dresses: Jenny Yoo
Shoes: Badgley Mischka
Flowers: My older sister Yanna (The nurse who set us up)
Hair: Kim Loeung
Make-up: Tiffany
Groom's Suit: Generation Tux
Groom's Shoes: Allen Edmonds
Cake Company: Sweet Deetails