Real Wedding - Christy & Casey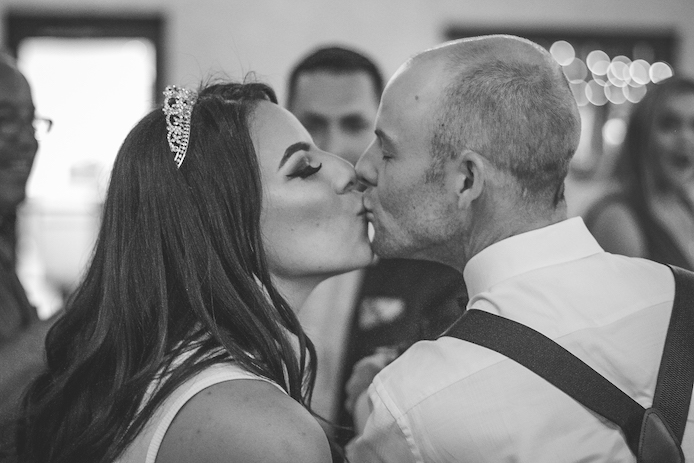 Where did you meet?
We met in Political Science class. We did a project together. But no, we did not start dating then. I didn't even know he liked me until I met his mom. She was super excited to meet Christy. (Me)  Then I started to actually notice little things like we would meet before class to study in the library but we always end up just talking. Then when it was time for our final I had to take an emergency trip to go see a sick family member. I had to arrange to take the final test like 10am instead of 8pm; Casey came to school just to study with me before my test.  I was in Mexico for like a week; I didn't have phone service. When I got back I got a call from Casey and he wanted to talk, but I was on my way to the store. I called him later the evening and we talked for hours. He was surprise that I even kept with my promise of calling him back.  At the end of the phone call he asked me if I wanted to hang out sometime. Of course I said yes. Our first date was at this Thai restaurant by my job at that time for my lunch time hour.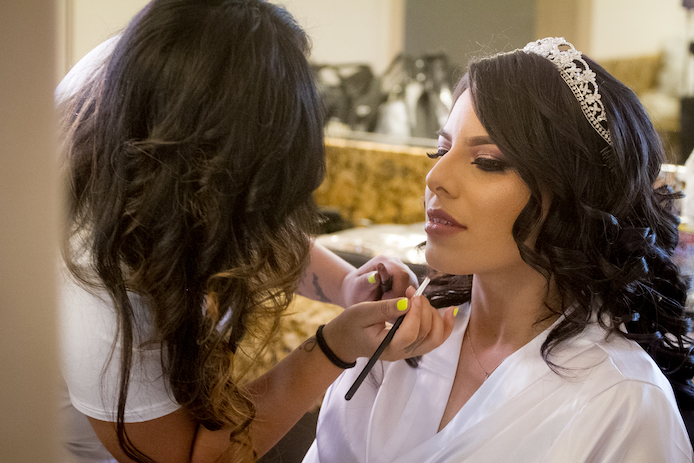 How did the proposal happen?
The plan was to celebrate New Year's at Disneyland. We stayed at Paradise Pier. Casey told me his sister told him about a very nice restaurant and that he got us reservations. It turns out we were going to the Napa Rose and man that place is to die for.  We got seated in the chefs table. I was sooo excited for this experience that I knew it's kind of one in a lifetime since we are paying a pretty penny for this. But they bring your food per course, Casey and I tried to order something different from each other just so we can get to try almost everything. At this point it's time for dessert and they put down my plate but my reaction was to look over to his plate to see what he got for dessert. But no there was no plate and I'm like where is your dessert then I look over to mine and it was a plate with an orange rose in the middle with petals all over and it said marry me? With chocolate pipping lettering.  Then I turn to Casey and he gets in one knee and at this point I'm just shock. After that we went back to our room and walked in to a decorated room with red roses on the bed and pedals all over. At this point I'm so overwhelmed that I'm like omg the dinner was enough. But what really made it more memorable was that April (Casey's sister), Mike (April's husband) and kids helped decorate the room for us. It was such a magical day.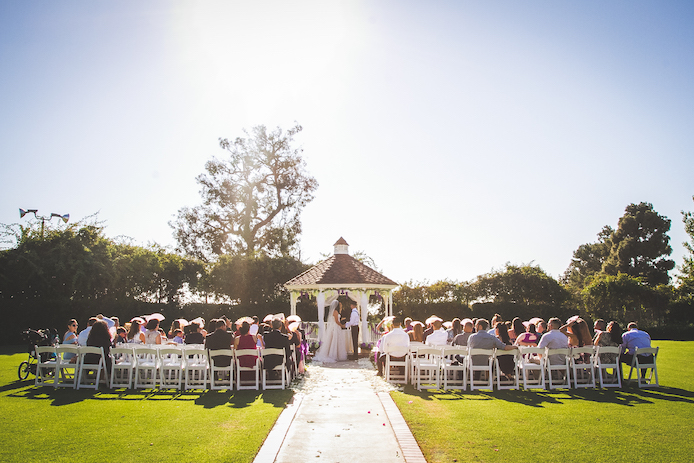 What were the highlights of the Ceremony?
I do not remember much of the ceremony. I wish I did. It was too hot and I was like hurry up I'm melting. Well then again I think my favorite part was walking up to Casey to meet him at the altar. I was sooo tunnel vision just for him. I didn't see any friends or family that were there. I only saw him.  It was very exciting and nerve wracking.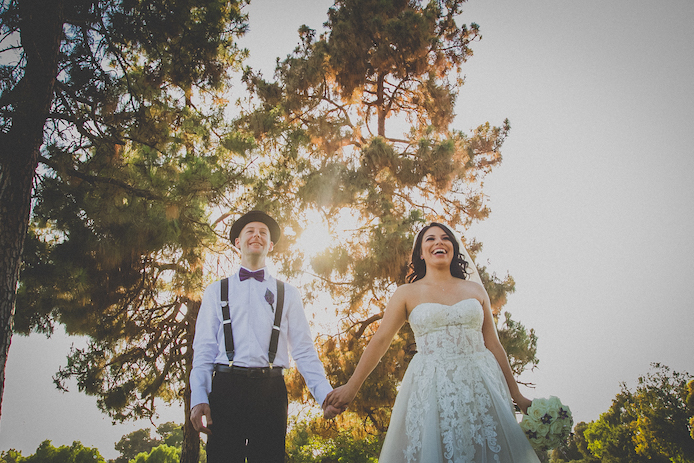 What were the highlights of the Reception?
One of the highlights of my reception was all my family and his under one roof. Everyone looked like they were having a great time even though it was super hot and humid.  Another of my highlights was everyone admiring my decorations that my friends, mother in law (Patty), my mom, and I made. It was so rewarding getting compliments from everyone.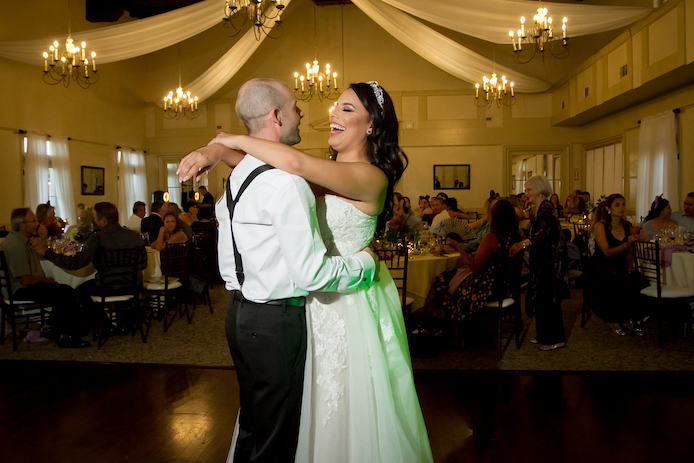 Vendor Love:
Venue: Recreation Park 18 Golf Course
Photographer: SENSO FOTOGRAFÍA
Dress: David's Bridal
Flowers: CRISTINA'S FLOWERS
Hair & Make-up: 03eleven_makeup
Cake: Great Dane Bakery
Photo Booth: Phancy Photobox
Officiant: Simply Beautiful Civil Weddings