Real Wedding - Brianna & Luis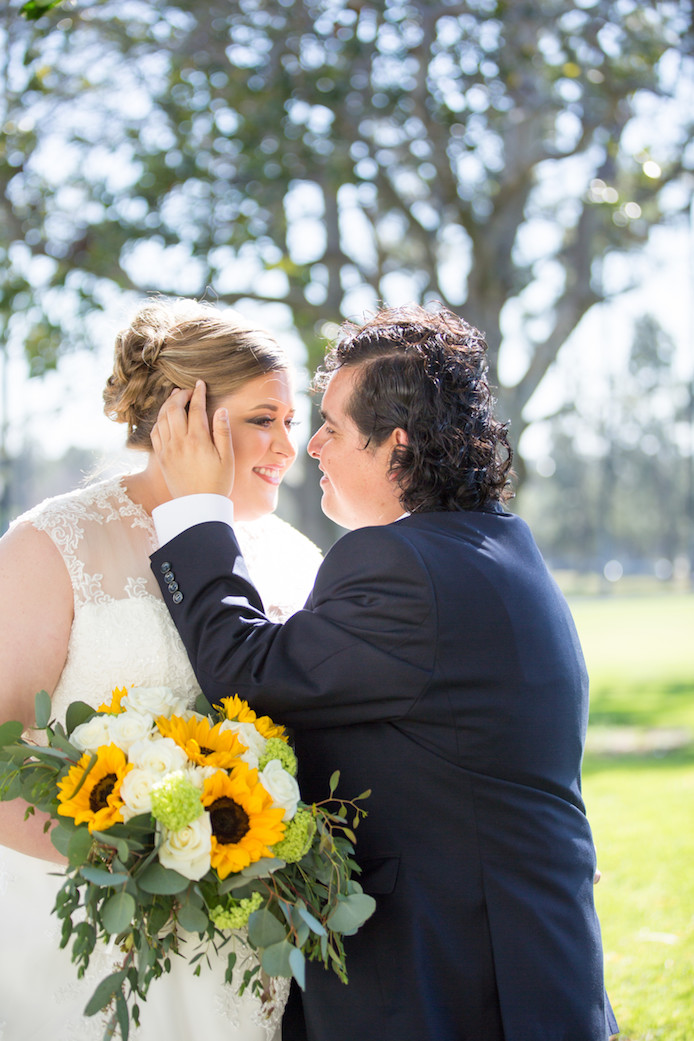 Where did you meet? 
We met through an online dating application called "Let's Date", which was being advertised on Facebook. I'm pretty sure the dating application no longer exists! After talking on the application for about a week he finally asked me to meet him in person for a dinner date. I remember being so nervous to meet him! You hear all these crazy stories about people being cat-fished or kidnapped by people they meet online. After a long debate with my mom (and myself), I decided to accept his dinner date offer. We met for dinner at a place called "I Love Sushi". I remember being so nervous that I only ate one roll of sushi, but neither of us could stop talking! We sat there and talked for hours, we were the last people in the restaurant, and as soon as we walked out the front door they locked it behind us! As he walked me to my car we made plans to meet again for another date.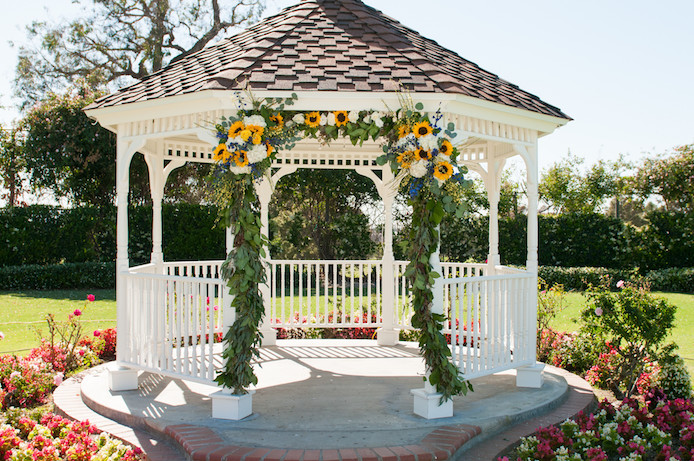 How did he propose?
Luis asked me to marry him on November 15, 2016 and I had no idea that it was coming! Luis had recently gotten a new camera and lenses so his brother Jose had asked us if we wanted to go mess around with the new camera at a cool spot to take photos and then get lunch afterwards. After many texts we had all decided to go to the CSULB Japanese Garden because none of us had ever been to it despite all of us living nearby. Little did I know that this was all a plot planned by Luis to get me to the gardens for his proposal! When we got to the garden, Luis started taking photos of his brother and sister-in-law. Then his brother Jose wanted to use the camera to take photos of Luis and me. After a few photos, Luis and I started walking over this Japanese style bridge. He grabbed my hand to get my attention and told me he had something to ask me. At this point I still had no clue what was going on, but then Jose kept snapped photos of us, and out of nowhere Erica (my sister-in-law) pulled out a video camera! Next thing I know, Luis is down on one knee with a ring thrust out toward me. All I remember saying is, "Is this really happening right now?"So romantic, right? I'm pretty sure Luis had to ask "Will you marry me?" again before I started nodding my head yes while ugly crying.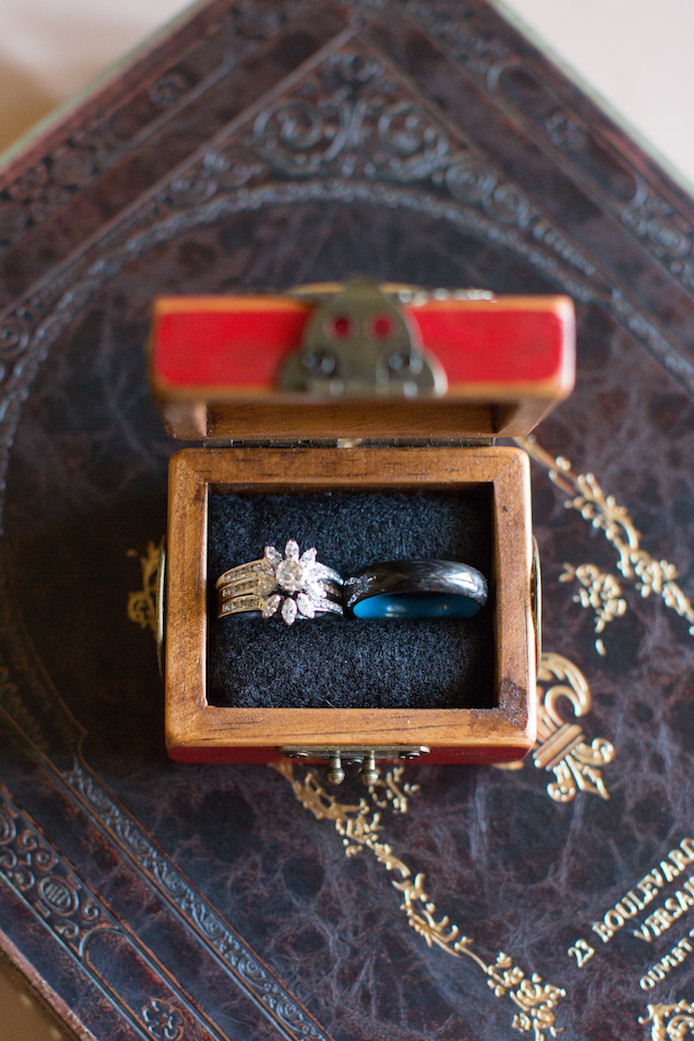 After a short impromptu engagement photo shoot we all headed out to get lunch. When we arrived at the restaurant, the surprises continued! My mom and Luis' immediate family were all there ready with a champagne toast and a cake! After the shock wore off I soon realized that Luis had this whole thing plotted out from the start and everyone was in on it except me!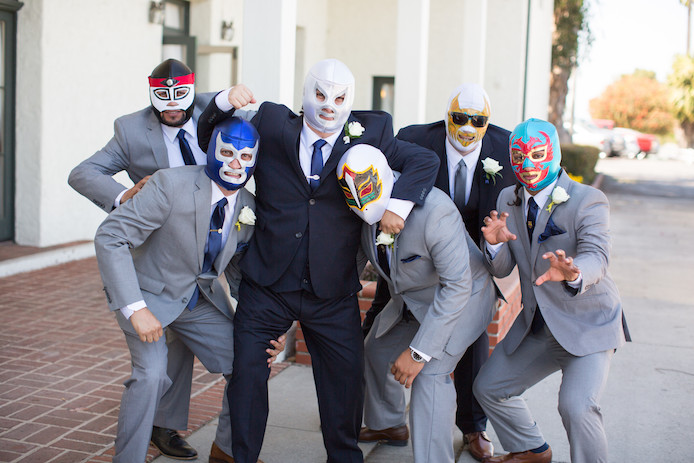 What was the deciding factor for having your Wedding at Recreation Park 18 Golf Course?
The reception room was perfect for the vintage rustic look I was going for. With a high wooden ceiling accented with romantic chandeliers and white draping, this reception room was so easy to decorate because it was already stunning! We also chose this venue because the ceremony and reception locations were within short walking distance from each other, so once guests arrived, they didn't have to get in their cars again until the party was over.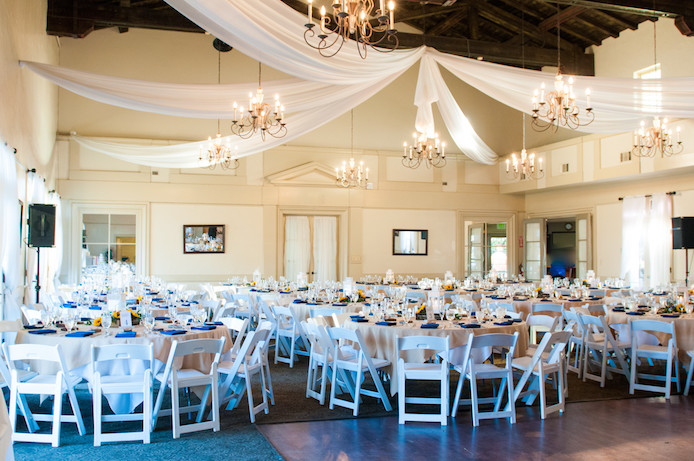 What were the highlights of the Ceremony?
Well of course the highlight of the ceremony was getting to say "I do!", but being able to do it in the gazebo surrounded by lush green hedges and blooming rose bushes just made it so sweet and romantic.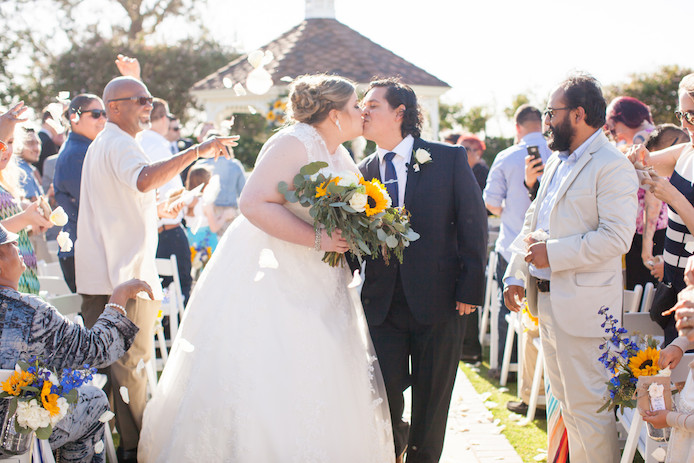 What were the highlights of the Reception?
It's so hard to choose favorite moments from the reception when everything was so wonderful! I have to say one of my favorite things about the reception was our DJ Dave aka The Mad Platter. He was absolutely amazing! Not only did he manage our timeline for the evening and keep the party going on the dance floor, but also he would periodically check up on Luis and me to make sure we were having a good time and to even go get us a drink at the bar. Also the Food and Beverage Director Marya Herrera was so amazing, from setting up in the afternoon until the party ended at midnight. Her and the rest of the staff that worked that night were beyond outstanding and helped make the whole day run smoothly.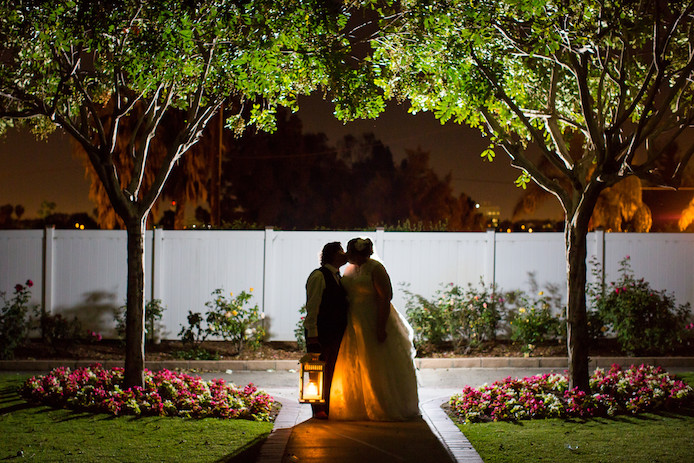 Vendor Love
Venue - Recreation Park 18 Golf Course
Photographer - Janet Wheeland Photography
DJ - The Mad Platter
Dress - Strut Bridal Salon
Bridesmaids' Dresses - David's Bridal
Flowers - Sweet Peas Flower Shop
Hair - Envy Beauty Studio
Makeup - Megan Gilpin
Groom's Suit - Friar Tux
Cake - Rossmoor Pastries
Officiant - Great Officiants: Mauricio
S'mores Bar - S'more Play