Real Wedding - Arlete & Chris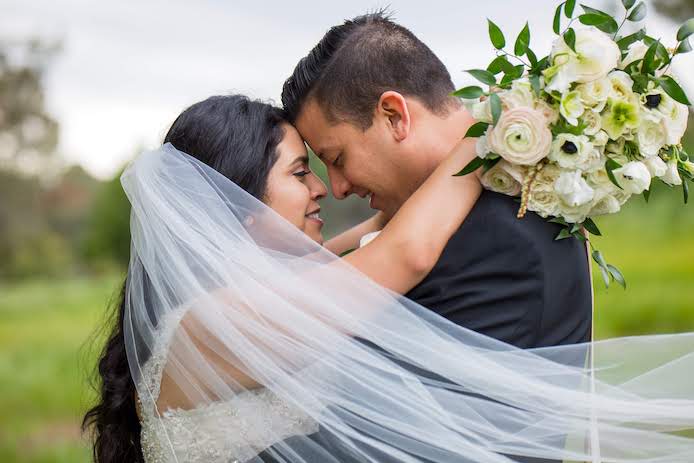 Where did you meet?
Chris and I met at the University we were both attending to attain our undergraduate degrees. Study sessions turned into coffee dates, friendship turned into college sweethearts.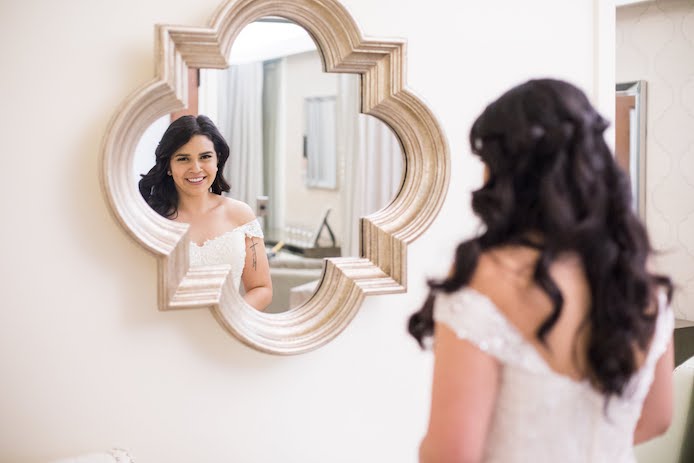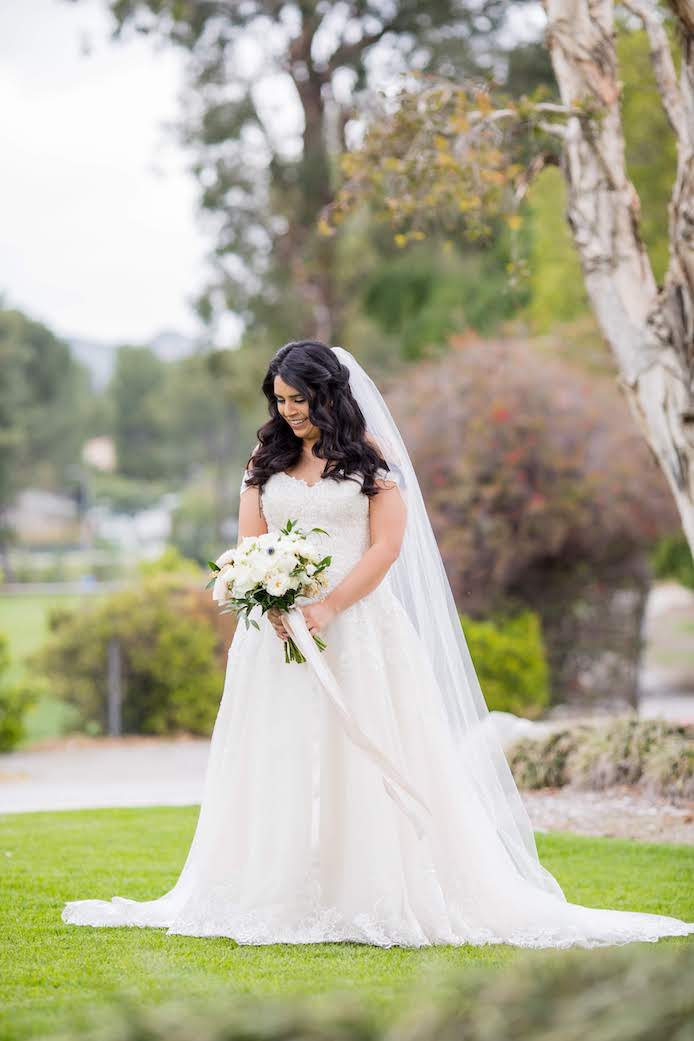 What is your proposal story?
On Christmas Eve 2017, we spent a calm and cozy night in Chris' home. As we wrapped up our night and prepared to say our goodbyes, Chris runs over to a cabinet and exclaims, "We forgot one more gift for you". I casually took the gold foil wrapped present, not thinking much about how it was so neatly and carefully wrapped, the prettiest gift of them all, I began to unwrap it. I jokingly said, "Oh, is it a ring", a joke that I never failed to say anytime Chris would gift me something and anything. Usually, Chris would give a snarky answer, this time around, his silence was golden. Inside the squared box was another small box, a ring box. I reached in to yank out the little box; Chris took it out of my shaking hands and popped down on one knee. He led with such sweet words that just about melted me and ended with "Will you marry me?" Any girl would have broken down in tears, shouting, "Yes, yes", right? Not me. I was absolutely shocked and proceeded to not believe he was really proposing. My answer repeatedly was, "No way, you are lying. You are lying right? Liar!" Some cruel joke that would have been, right? After a couple of minutes of disbelief, confusion and tears of joy, I said "YES!"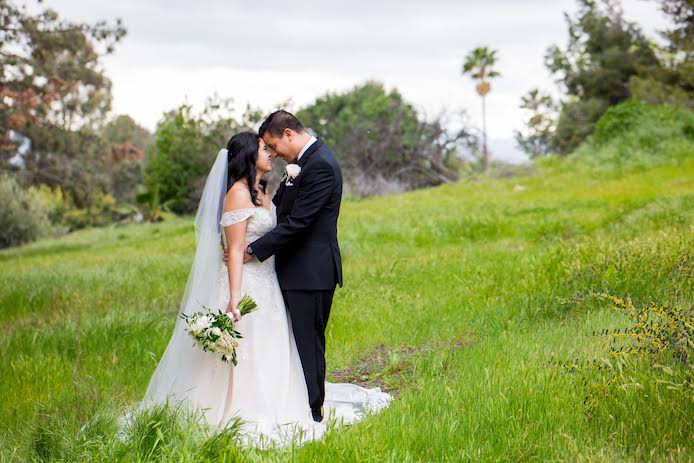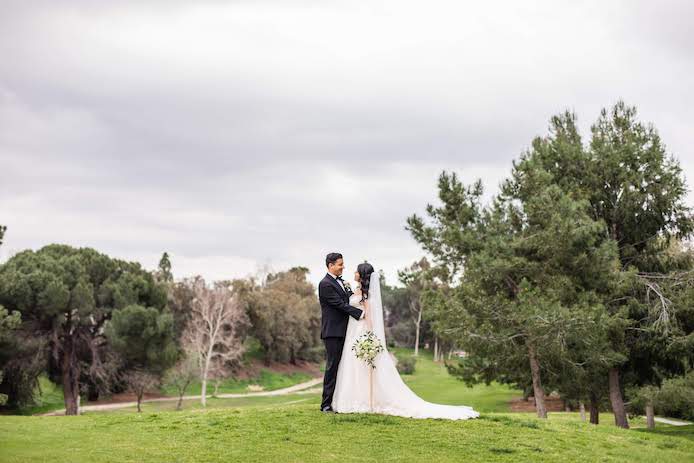 What was the deciding factor of having your Wedding at Knollwood Country Club Golf Course?
Having worked for years, 20 minutes from the Knollwood Country Club, I never noticed this little gem hidden right off of a busy street during rush hour. Chris and I fell in love with the venue immediately, its surrounding greenery that made it feel very serene, an entire wall made of glass with a high stature. However, best of all, what fully won us over were the people at Knollwood, all of the staff felt like our partners in wanting to share this very special moment in our lives and be a great part of it. They really took the time to know us as a couple, our desires and dreams for our wedding. They were fantastic in customizing a package that suited us and worked best with our black-tie wedding.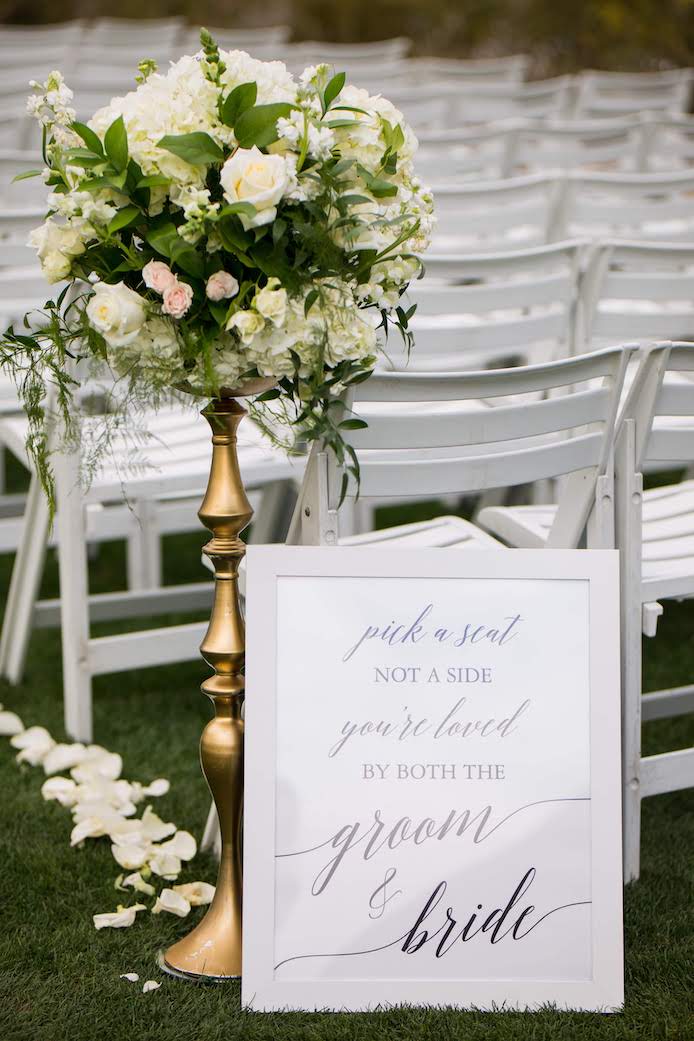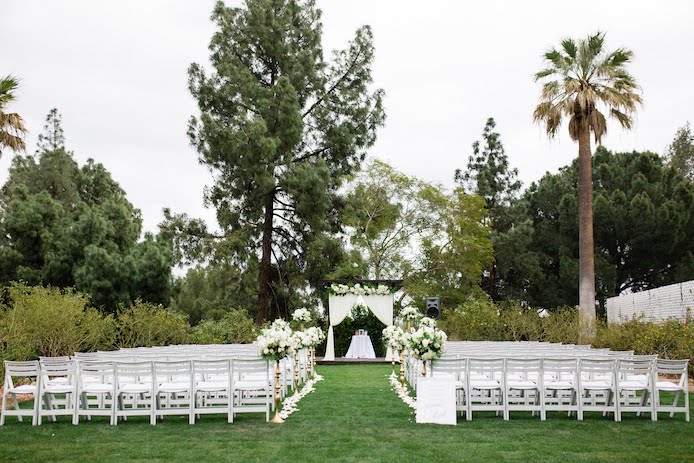 What were the highlights of the Ceremony?
Our entire Ceremony was a highlight! It all went so smoothly and perfect. There were sad and happy tears, laughter, smiles and sheer love. Our Pastor/Officiant/Dear Friend did a fantastic job at making the Ceremony special and curated for us two. We took part in premarital counseling with our Officiant, which greatly helped in talking about our Ceremony, our expectations and ensuring our values showed during this special moment. We walked down the aisle with no bridesmaids and groomsmen, which really put us and our love at the center. Our violinist was absolute perfection, he was definitely the cherry on top of such a beautiful ceremony. After being announced Husband and Wife, we walked back down the aisle to the violin version of "Married Life" from Disney's Up, Carl and Ellie's theme song. All of the flowers were perfectly and delicately placed, the venue's natural greenery wrapped around us, the Ceremony completed our vision and was an incredible start to celebrating our love on this special day.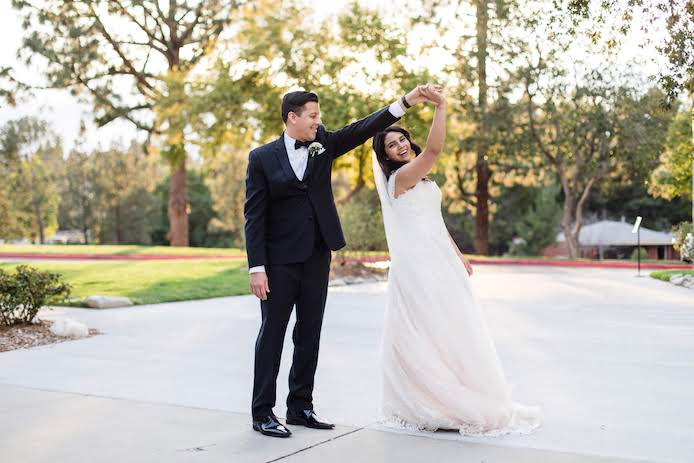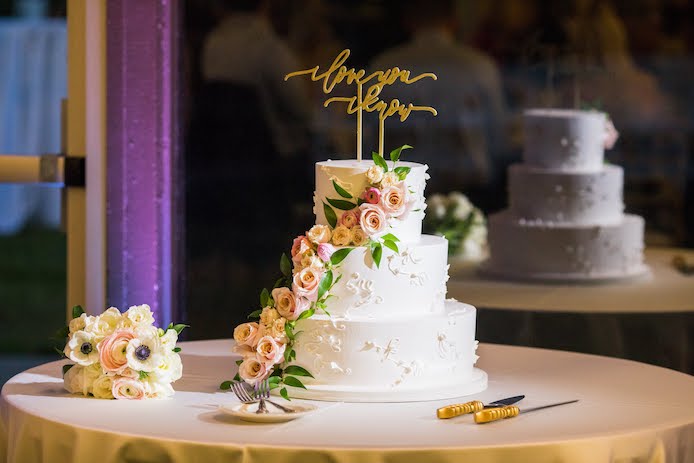 What were the highlights of the Reception?
Similarly, to our Ceremony, our Reception went off without a hitch, truly, not a single thing went wrong, which still leaves us in disbelief even now! The highlights of the reception included the open bar, dessert table, the delicious cake we are still craving, the exciting sparkler exit, the photo booth, and getting to dance the night away with each other and alongside our family and friends. Our reception truly felt like a celebration of our love. Our main goal was to ensure everyone had fun and genuinely enjoyed themselves. All of our vendors worked their magic to create this perfect wedding.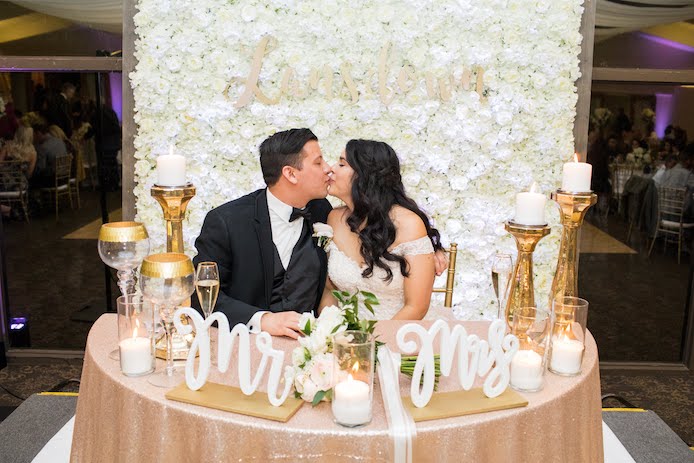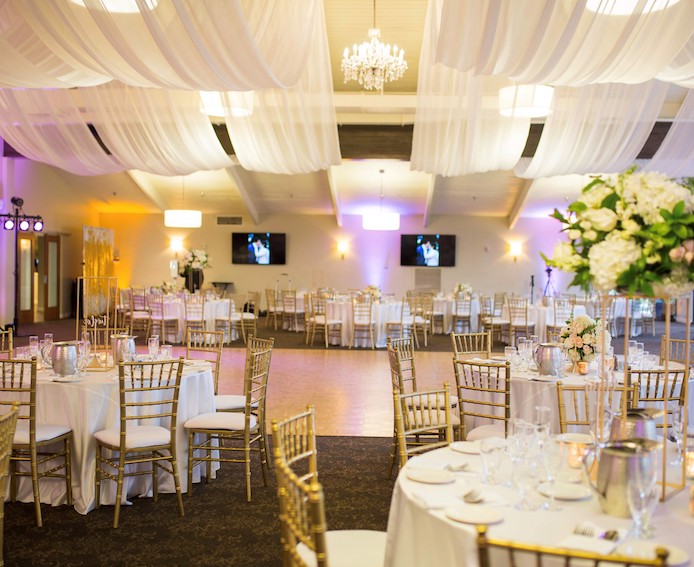 Vendor Love:
Venue: Knollwood Country Club
Photographer: Photography by Regina Marie, Second Photographer: Alissa Marie Photography
Videographer: Beyond Cinema
DJ: Dave Mancini
Dress: David's Bridal
Shoes: DSW (Designer Shoe Warehouse)
Flowers: Leafy Floral Design
Hair & Make-up: Audrey Lansdown of Meraki Hair Studio
Grooms Suit: Men's Wearhouse
Cake: A Sweet Design
Photo Booth: Orange Box Photo Booth
Violinist: Chris Woods of Gemini Strings
Dessert Table: Dangling Carrot Confections
Balloon Garland and Backdrop for Dessert Table: The Love Language
Sparklers: Superior Celebrations
Lighting: Coastal Events
Officiant: Juan Palomino of Real Life Church, Lead Pastor, The Well of the AV
Stationary: Minted